The mega-rich Scottish Uncle to Huey, Dewey and Louie is one of the most famous Disney characters of all-time. Fist appearing in 1947 in the Donald Duck Cartoon Comic "Christmas on Bear Mountain", the Duck family relative would go on to star in his own line of comics and TV shows. To celebrate Cody's birthday collection this week, we compiled his favorite character's top 5 on-screen moments!
#5 - Scrooge's first-ever appearance - Christmas on Bear Mountain (1947)
Scrooge's iconic introduction to the world came in 1947 in the Donald Duck Comic "Christmas on Bear Mountain". Scrooge was introduced as a bitter old man with a cane who lived in a 'HUGE mansion' which was ultimately used as inspiration for Scrooge's future appearances. This served as the birth of Scrooge McDuck and is one of the most iconic moments in the Donald Duck story.
#4 - Scrooge McDuck's temper tantrums
There's just something about Scrooge's temper that makes him so iconic. His constant sass, short temper, and his aura of always being bothered somehow makes him even more lovable when he puts his nuisances aside to help his nephews. His Scottish accent also helps to make the tantrums even funnier.
#3 - Launchpad McQuack's on-screen debut
While Scrooge is undoubtedly the star of the show, his sidekick Launchpad McQuack is the iconic comic relief who ties the story of Ducktales together. First introduced in the movie Treasure of the Golden Suns, Launchpad was hired by Scrooge and Gyro Gearloose to fly them to the Land of the Golden Suns in Gyro's newest helicopter, the Condor. Since then, he made recurring appearances in many episodes, mainly when Scrooge needed a pilot to fly him somewhere and could not look anywhere else, as Launchpad has worked for Scrooge's favorite price, which was next to nothing. The lovable doofus is loyal and valuable help for Scrooge which makes his first appearance one of the most iconic moments in Scrooge's story.
#2 - The 2017 return of Ducktales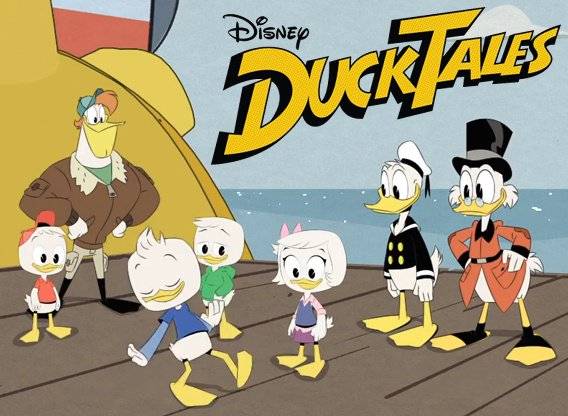 After an extremely long hiatus, it was announced in 2015 that Ducktales would be returning to Disney Channel in 2017. The show returned in full force and is arguably one of Disney Channel's strongest current-running shows. The show is in it's third season and has featured cameos from some of the most iconic Disney characters ever including Goofy and Daisy Duck. The return of the show was a huge success and signified a promising future for the McDuck's.
#1 - Scrooge's famous money bin dives
If theres one thing everybody knows about Scrooge McDuck it's that he's as rich as rich can be. There's nothing Scrooge loves more than his money and he stashes it all in his infamous money bin. Scrooge's money bin dives have become somewhat of a pop culture icon inspiring nods to the dive in Family Guy, MAD, The Simpsons, and even Robot Chicken.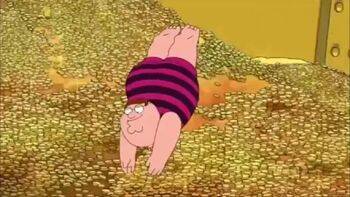 If you liked this article make sure to check out ourstore here, and use LOSTBROSBLOG for 10% off your first order!