Today is Mickey Mouse's 92nd birthday which means the new Disney Plus Series The Wonderful World of Mickey Mousehas officially been released! The new episodes are essentially just longer versions of the Mickey Mouse shorts (clocking in at 8 minutes per episode compared to the 4-5 minute shorts). The same zany style is used for the longer episodes and the hilarious stories and charm of the shorts are brought back for The Wonderful World of Mickey Mouse. The first two of the 10-episode series have been released, with two additional episodes being released each Friday.
The first episode is called "Cheese Wranglers" which is inspired by the vibe of Frontierland. Mickey Mouse attempts to wrangle a prized herd across the stunning vistas of the Big Thunder Valley, but one big obstacle stands in his way, Peg-Leg Pete. Be on the lookout for major references to Disney Parks throughout the episode including SPOILER -homages to Big Thunder Mountain, Rivers of America, and even Humphrey the Bear.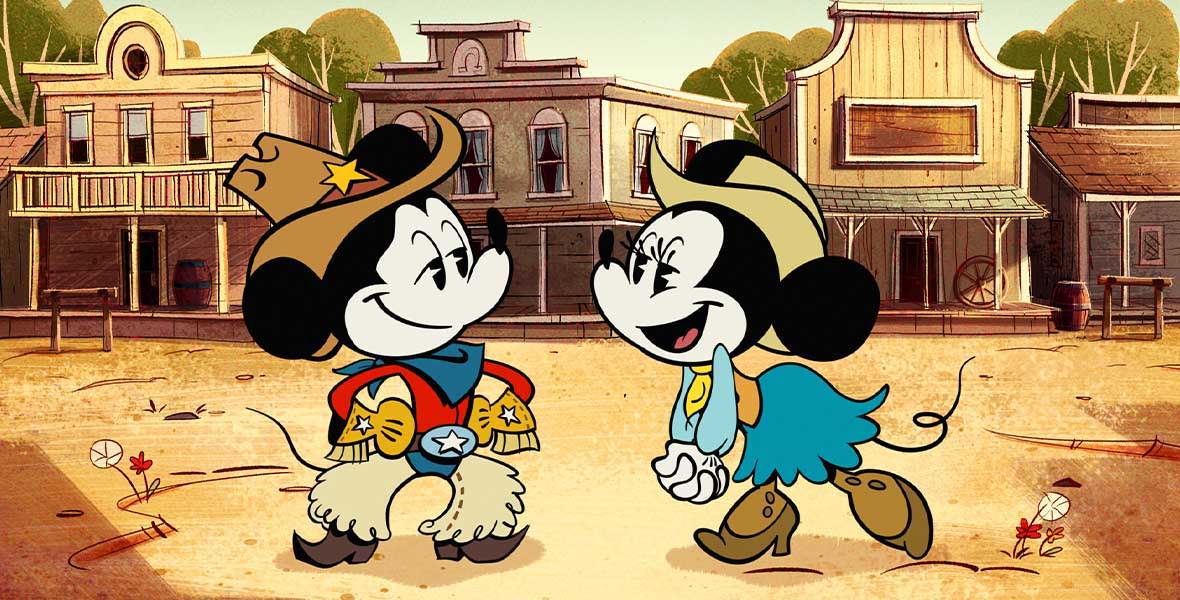 The second newly released episode is called "House of Tomorrow" and is inspired by.. you guessed it, Tomorrowland. Mickey, Donald, and Goofy experience tomorrow's technology today when they sneak into Professor Von Drake's latest invention. The House of the Future is an old Disneyland Attraction SPOILER - that we see Mickey and the gang sneak into in the episode. We also see easter eggs throughout the episode like a 1930s-era Mickey Mouse Club costume of Minnie Mouse, Bambi, and "There's a Great Big Beautiful Tomorrow".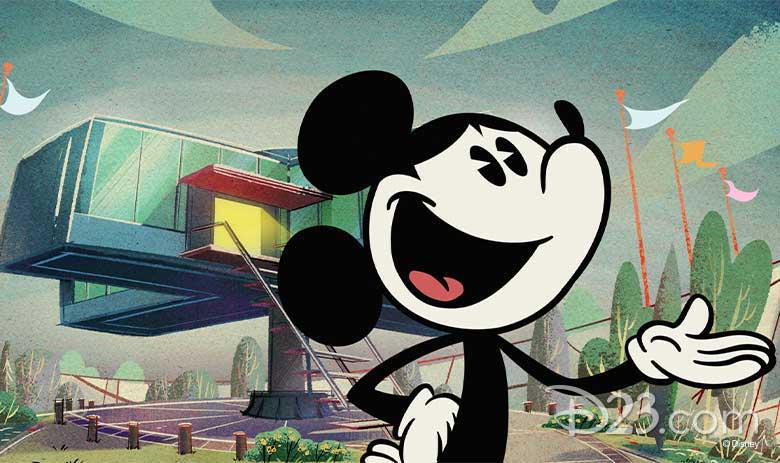 The first two episodes were incredible and we loved the new long-format version. The rest of the episodes will be released periodically every Friday and we can't wait to see what Disney Parks-inspired adventures Mickey and the gang will be getting into!
The Wonderful World of Mickey Mouse is streaming now on Disney Plus
If you liked this article make sure to check out our storehere, and use LOSTBROSBLOG for 10% off your first order!