Each Disney Resort on property has at least one pool, and some are completely over the top and so filled with imagination that we return time after time to enjoy them. Before we "dive" in (I'm laughing so hard at that pun as I type this), we should add a disclaimer that Disney Resort pools are intended for the guests staying at that resort only. You can't pool hop from pool to pool, and you can't use any pool at all if you aren't staying on Disney property. There are some exceptions to the rule however, if you're a DVC member you may hop from DVC pool to DVC pool. Also, if you're staying at an All-Star Resort you may hop from All-Star pool to All-Star pool. So head over to Disney's booking website, grab a resort room, and hit one of these amazing pools this Summer!
Disney's Yacht and Beach Club - Stormalong Bay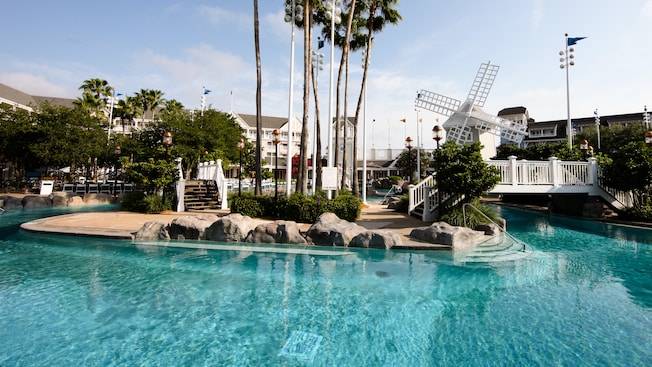 Of every pool at Walt Disney World, we think this one takes the crown for the best pool. Stormalong Bay is the shared pool between the Yacht and Beach Club Resorts. The pool has a sand bottom, features two hot tubs, a bar and grill, a water slide, lazy river, second-story sundeck with a pool table, and holds 750,000 gallons of water which is a WORLD RECORD! Not to mention the pool's close proximity to Crescent Lake Beach which is another great spot to lay out in the sun. We also think the Stormalong Bay area pool offers the best playlist of any pool on property. We also wanna give a shoutout to the Beach Club DVC pool which is much more quiet and peaceful than Stormalong Bay. It features poolside ping pong, and has a zero-entry area for handicap use. If you're looking for pool relaxation during your Disney vacation, Disney's Yacht and Beach Club is the way to go!
Disney's Polynesian Resort - Lava Pool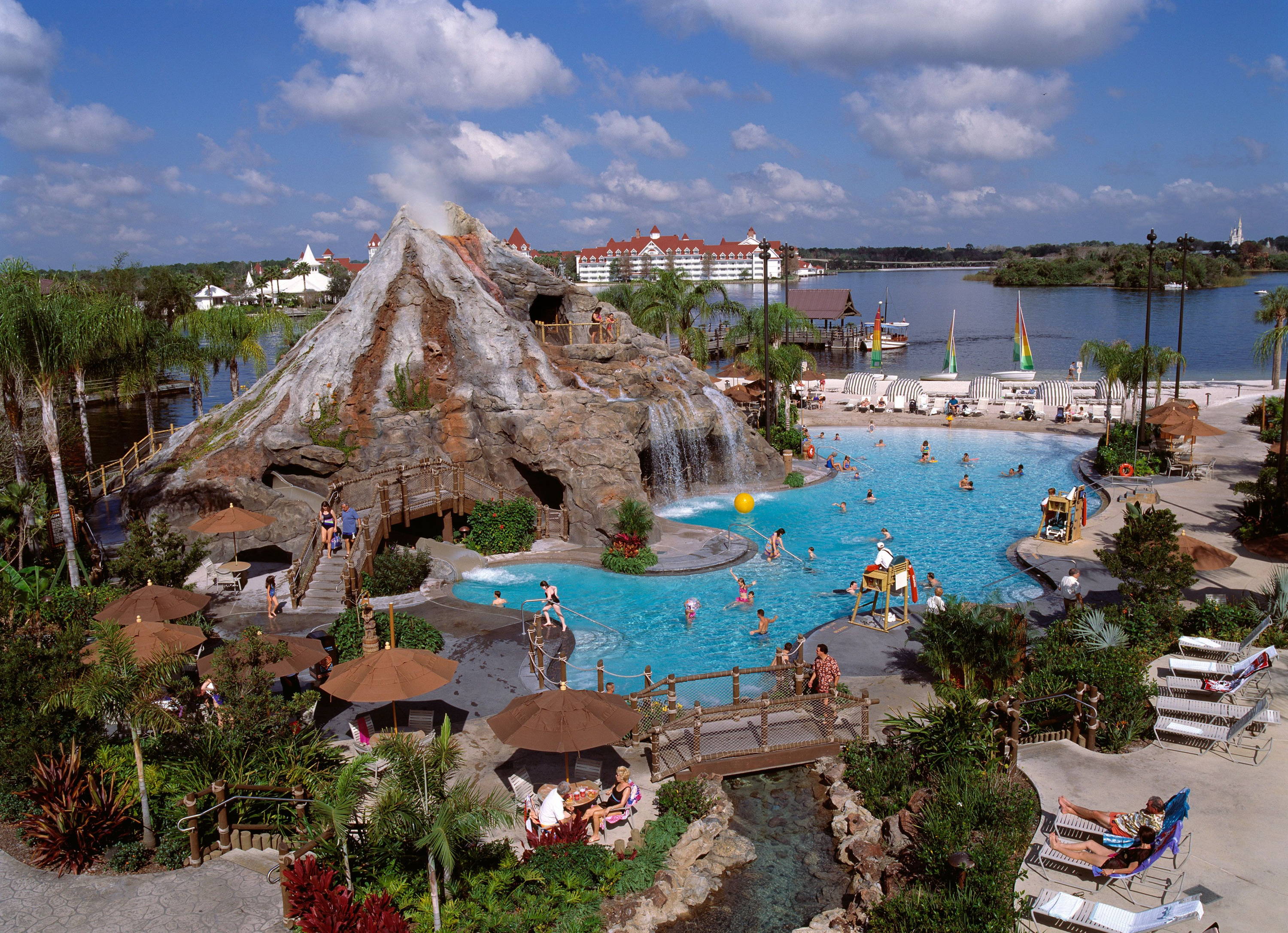 The Lava Pool at Disney's Polynesian Resort is another favorite. The view of the Magic Kingdom and the surrounding Seven Seas Lagoon Resorts straight from the pool is enough to make this one a highlight. There's also an incredible view of Happily Ever After in the evening time, which we're sure to check out during every trip to the Polynesian. The pool also features its own bar and grill, as well as a slide. The main drawback of the Lava Pool is its size and how busy it can get, especially during the day. The pool also has zero-entry for handicap use. Overall this is another entertaining and exciting pool that can be difficult to relax in due to the crowds.
Disney's Art of Animation Resort - The Big Blue Pool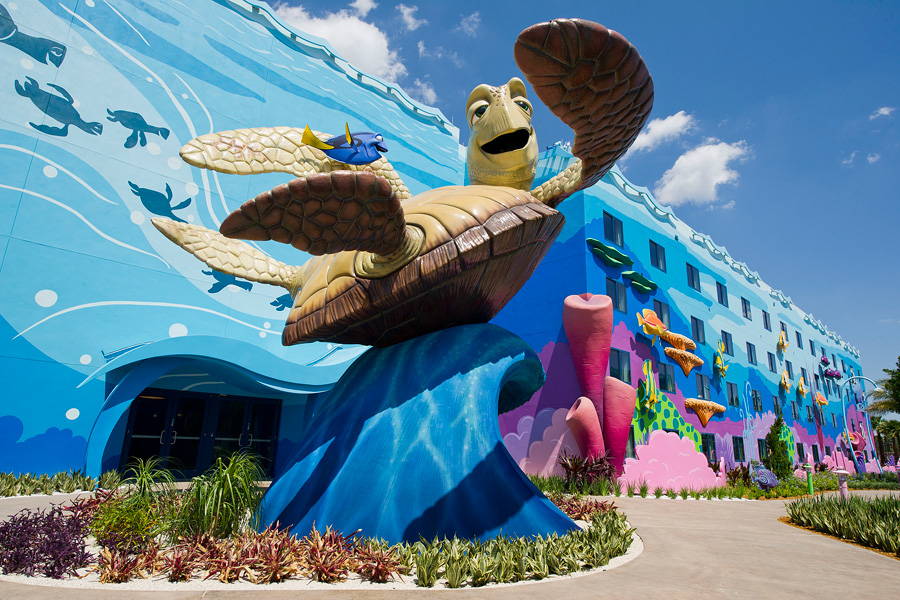 The Big Blue Pool at Disney's Art of Animation Resort is another insanely creative and well-themed pool. Here, you can step into the world of Finding Nemo with soft sculptures of Crush, Nemo, Dory, and the rest of the gang surrounded by coral and jellyfish. The pool also has an underwater stereo system which allows you to listen to the sounds of the ocean while you're swimming. Finally, there's an inflatable theater screen for movies in the pool which is an absolute must-do if you're staying at Art of Animation!
Disney's Coronado Springs Resort - The Lost City of Cibola Pool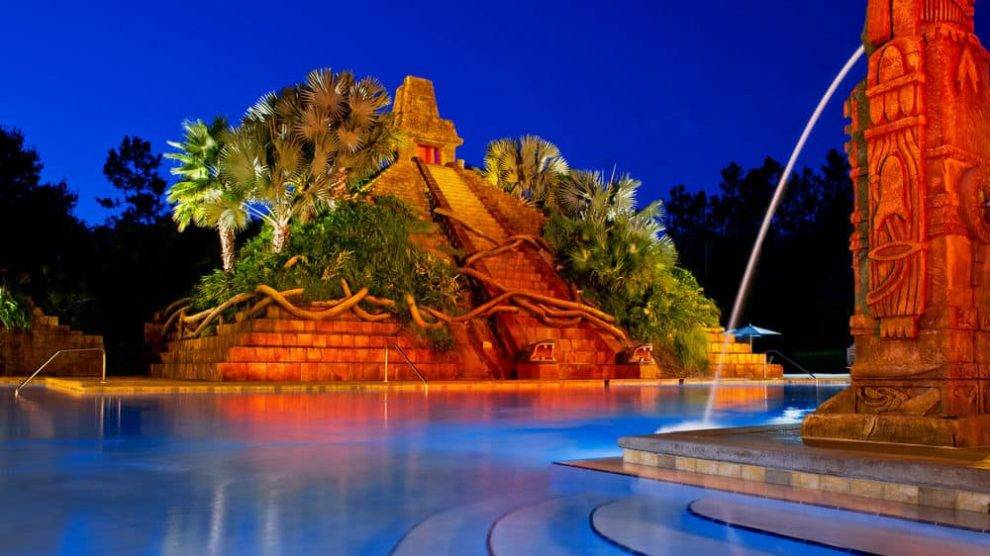 We love the main Coronado Springs pool for so many reasons. The slide is the main attraction here, which takes you through trees and greenery. There's also Siestas Cantina which features an incredible bar and grill menu that we love. The playlist here is another top bop playlist and the overall theming of the pool is so unique and matches the rest of the resort so well!
Disney's Bay Lake Tower - Bay Cove Pool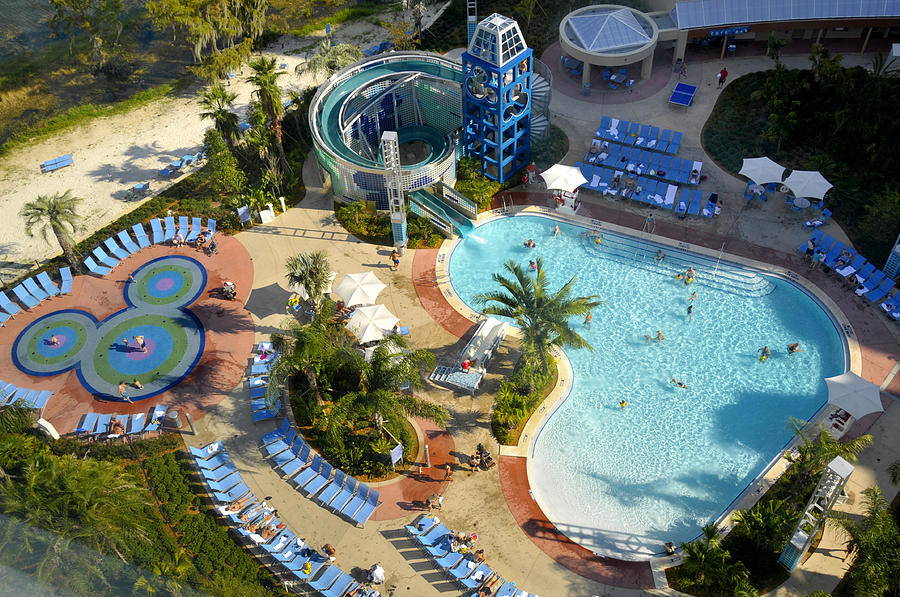 The Bay Cove Pool at Bay Lake Tower features a cute Mickey shaped splash zone for the kids, as well as a 148-foot-long water slide that twists and turns atop a Mickey tower. This pool also has a zero-depth entry for handicap and we love the neon tile Mickeys! Finally, the nearby beach sits on Bay Lake and provides an amazing and relaxing day at the pool. This is our go-to pool over the significantly less themed Contemporary main pool.
Disney's Wilderness Lodge Resort - Copper Creek Springs Pool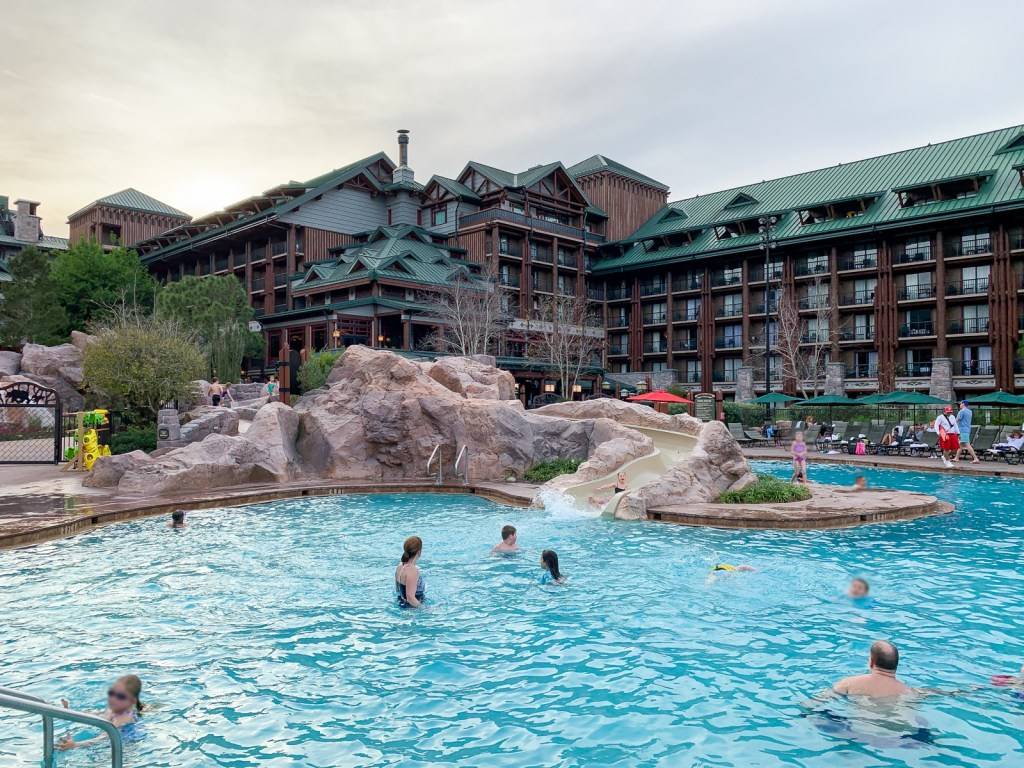 This pool is surrounded by the theme of nature, offering beautiful views of the hotel and Bay Lake, the pool also has a 67-foot slide built into the surrounding rocks as well as a hot and cold whirlpool spa. The vibe is insanely relaxing at this nature-themed pool!
Disney's All-Star Music Resort - Three Calypso Pool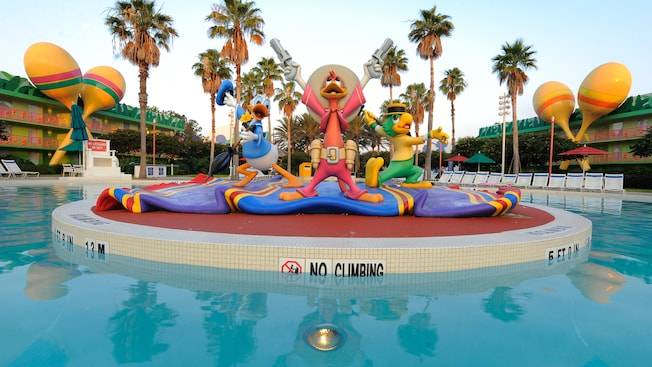 We love the three cabs and this pool (Which was ripped straight out of all of our childhoods) is one of our favorites of the All-Star Resorts! We love the pool's guitar shape which adds to the theming and the music is amazing as well (as expected). The bongos and maracas that line the pool area add to the theme and make for another creative and unique pool experience!
Disney's Riviera Resort - Riviera Pool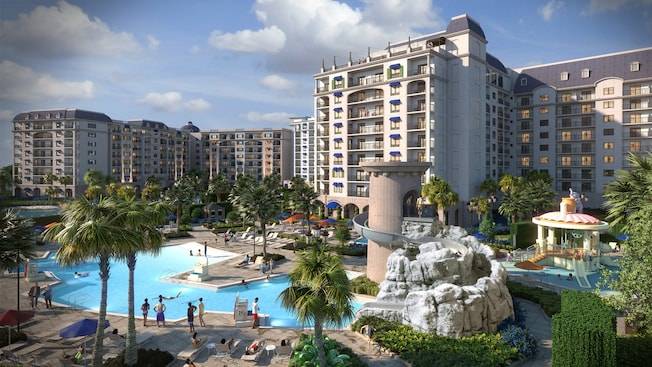 The Riviera pool has one of the greatest vibes on all of Disney Property. The pool features a slide that winds around a stately column tower, and the S'il Vous Play interactive water play area for kids that's inspired by the grand public fountains of Europe and Fantasias. We loved hanging out here during our first trip to Riviera back in December!
Those are our must-do Disney pools that we absolutely love! We know it's a pain to not have access to any of the Disney Resort Pools right now due to the COVID-19 pandemic, but we wanted to do our best to bring you a little bit of fun during this "modified" Spring Break!
Did we miss any amazing Disney Pools? Let us know in the comments below!
If you liked this article make sure to check out our store here, and use LOSTBROSBLOG for 10% off your first order!