With Animal Kingdom's big birthday coming up this Wednesday (she's turning 22, someone pull up Taylor Swift on Spotify), I thought I'd get a little….wild…lol…Yesterday I spent some time putting this list together of foods from DAK that I miss so much and foods I don't even like but I miss DAK so much I'm going to eat them anyway for the ~vibe~ lol.
Yak and Yeti Quick Service Breakfast (and dinner I suppose)
I gotta kick it off with this underrated meal I can't tell enough people about. remember all the jokes and memes about Soundcloud rappers giving out their mixtape in 2015?? that is me for Yak and Yetis breakfast sandwiches. sweet challah bread…thick peppered bacon that no one else at Disney quick services would even DARE to sell…SWEET THAI CHILI SAUCE ON THE SIDE!!! come on!!!! you haven't had the best theme park quick breakfast until you've ripped this bad boi.
I also miss the take out honey chicken, the side of fried rice that doubles as a mid-afternoon snack, and from what I hear the dessert fried wontons are amazing. So YES I will be getting those too. All at once.
Harambe Markets Ribs and Gyros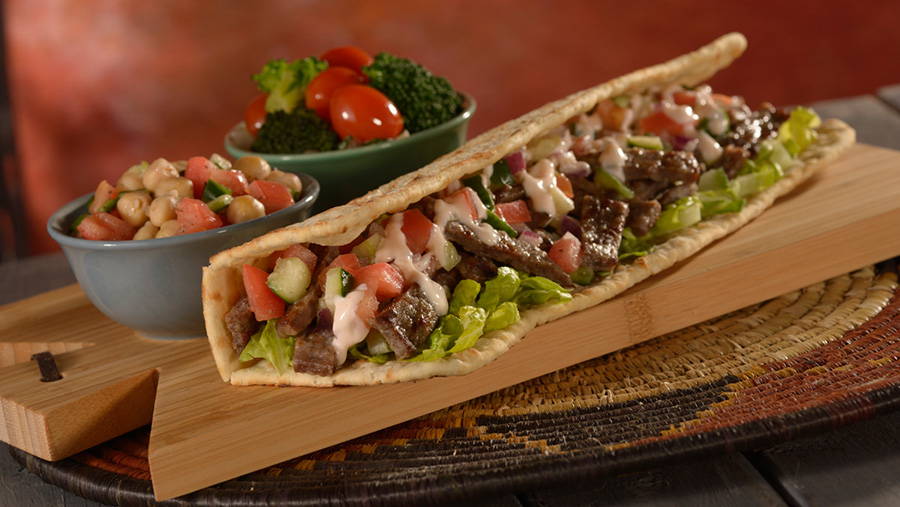 My favorite vibe. Tons of options, the best art and hand lettering signs, and the satisfaction of being surrounded by people who have TASTE! Ah, I could stop right there, But I won't. Harambe Market has some lowkey HEAT if you're willing to put down the plastic nacho cheese and theme park BBQ from Flame Tree (I will address this later). The pitas are great and won't slow you down on a park day. The Chef Mwanga's Rib Shop Ribs are loaded with flavor and come with a nice meal set. Even the sausage with curry ketchup on naan….ugh. I'm so mad right now lol. So good.
Mr. Kamals Fries and Dumplings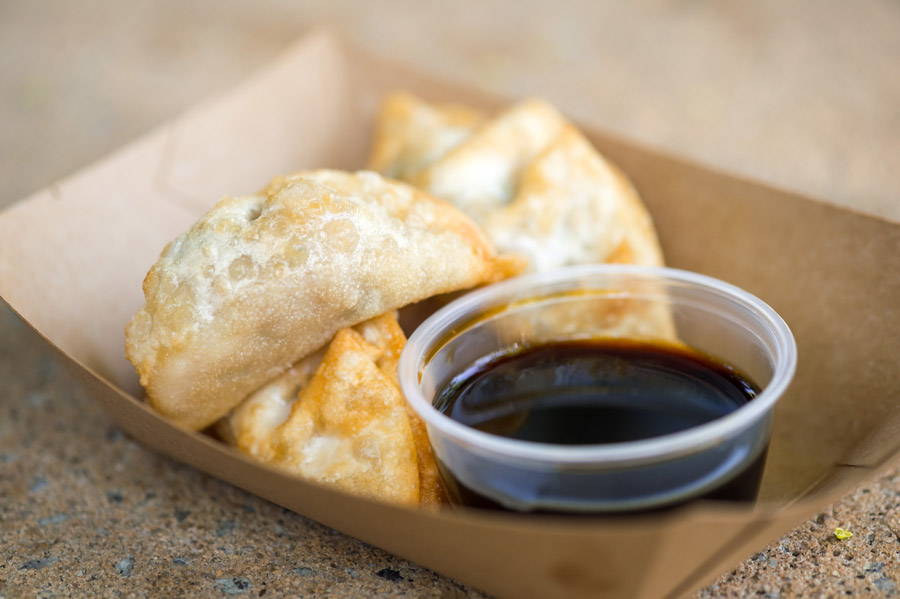 I've been suggesting we change Mr.Kamal's name to something like Kamal the Great, King Kamal, Kamal Supreme Leader of Park Snacks. Something tasteful. Nothing too weird, ya know? Mr.Kamal's seasoned fries are FANTASTIC. They are the embodiment of *chefs kiss*. Mr. Kamal also slings some great $6/3 fried dumplings that are a great value. Sometimes, when I need to feel something, I order one of each and have the best $12 snack lunch. While the fries are no longer topped with tzatziki sriracha ketchup, walk your legs over to Harambe for a side of tzatziki and sriracha packet!
Satu'li Canteen Bao and Bowls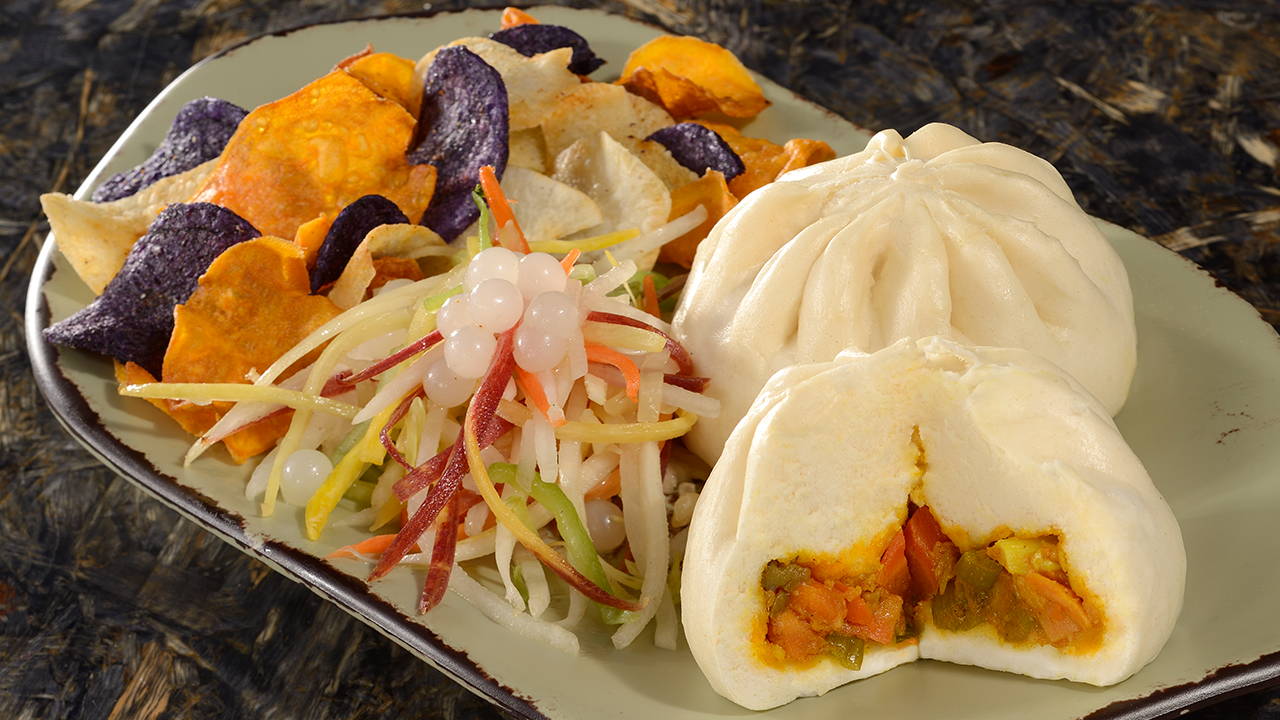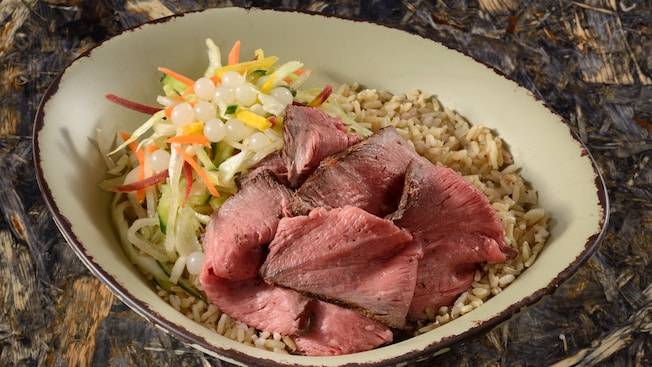 I feel like I really don't need to say much about this. Disney's stock must have shot through the roof when this placed opened up. McDonald's hamburger tasting Bao pods? Chipotle but make it healthy style bowls made to order with great meats and unique dietary options? That blue cheesecake thing I still don't think I've tried? Satu'li is a game-changer for the parks. Honestly, no jokes. Tons of indoor seating, great views, and atmosphere. Best of all, truly a great menu with great flavors at a great value.
Flame Tree BBQ Fries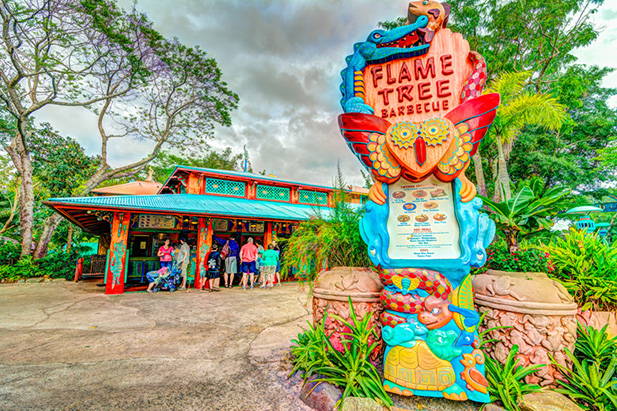 Okay. So this is the one. The thing I almost refused to put on here because generally speaking, I don't think flame tree barbecue is what people think it is. A trip to any real BBQ restaurant like…anywhere would deliver better results. Florida is not exactly known for its BBQ, HOWEVER, I will acknowledge under the right circumstances, Flame Tree Barbecue COULD maybe potentially hit the spot. Like sometimes you don't want a nice Shake Shack burger, you have to have a dollar indulgence from McDonald's because there's just sum'n ABOUT it. I don't like plastic nacho cheese from theme parks, and I don't like cheap BBQ. But SOMETIMES, maybe once or twice a year, the plastic cheese and pulled pork fries call my name. Against all better judgment, I will eat these the day the park opens. Sigh. (Also no tea no shade, if you like Flame Tree, we all have different tastebuds and if you love it, I am v happy for you, just not my cup of pink lemonade),
Honorable Mention: Lumpia from Pongu Pongu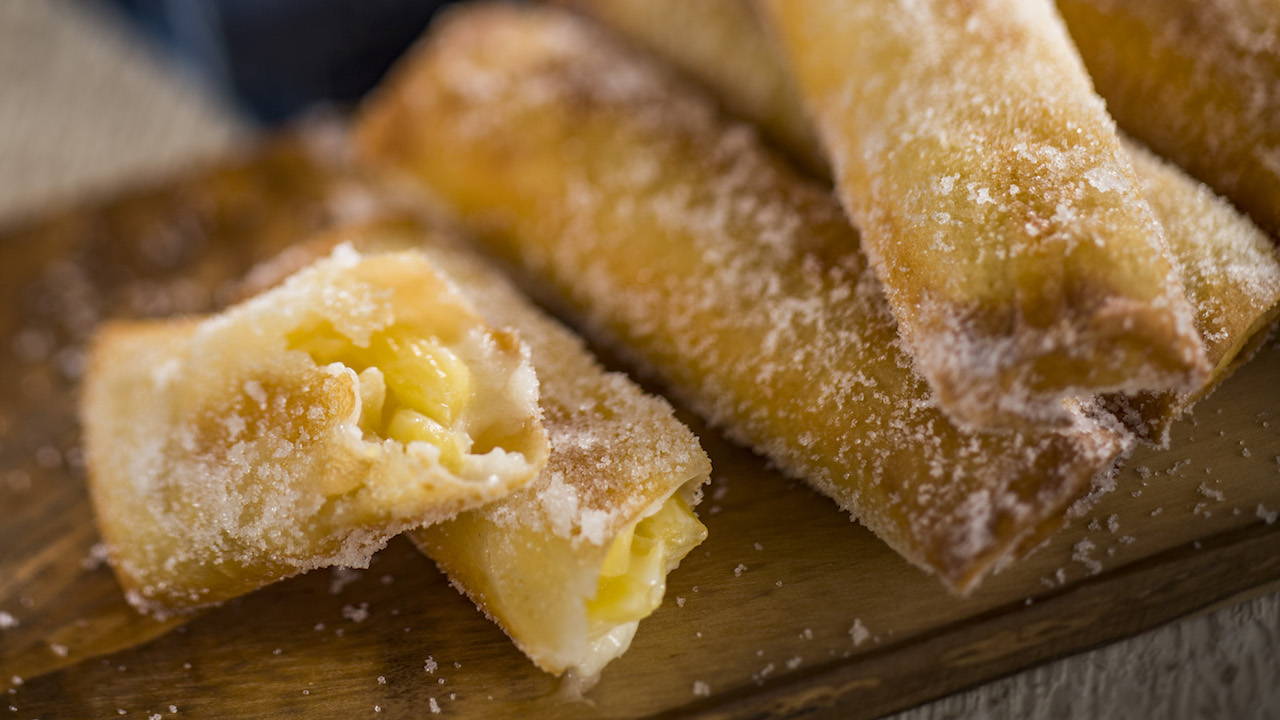 I actually don't know why this is an honorable mention, I forgot. I love these things. They should just be on the list??? Cream cheese, pineapple, and fried? What are honorable mentions anyway? I don't get it. I'm going to eat these. These and the Night Blossom are one of the most unique snack offerings on property from a window with snacks and I would love to debate you on that stance.
Honorable Mention From the Dead: The Open-Face Sandwiches from Smiling Crocodile

Okay, this one I understand and had to. It's only a honorable mention because they got rid of it, which in my opinion is a crime against theme park food humanity. In 2017, DAK brought to life 2 new menus across the path from each other right around the same time. The mac and cheese hut, Eight Spoons Cafe which is still operating with its great menu and offerings. Across the way was an oasis, a treasure, an x marks the spot of FLAVOR. That's right, If you remember them, Smiling Crocodile opened with a cream cheese, smoked salmon, and capers sandwich, pimento cheese and the most absolutely thicccccc slab of bacon with tomato salsa, and a Turkey Bacon. There's no other way to say this. They were good. They got off to a rocky start in terms of flavor and execution, but ended up rocking out. Did they ever get easier to eat/stop falling apart after one bite? No. But people eat ribs off a bone and shuck oysters to an ounce of food in return, so we'll leave that off the scorecard.
That was so cathartic omg I need to write more blogs!!! Is this why people have been writing blogs all century long??? I do hope you enjoyed my cute lil listicle and are as excited as I am to feast on some theme park cuisine when the parks are open. Let me know on Instagram what foods you're missing and let's chat about it!!! Thank you for reading and if you liked,
make sure to pick up a tee from the shop!
If you liked this article make sure to check out our store here, and use LOSTBROSBLOG for 10% off your first order!