Topolino's Terrace at Disney's Riviera Resort is arguably one of the best full-service breakfast locations on Disney Property. While Riviera has been reopened for a while now, the Lost Bros headed out to the restaurant once again to check out what was changed to make the restaurant more accommodating for social distancing procedures. The restaurant was pretty busy for a Tuesday morning, but they did a great job of keeping the restaurant at about half capacity and keeping all guests distanced from each other. Let's take a look!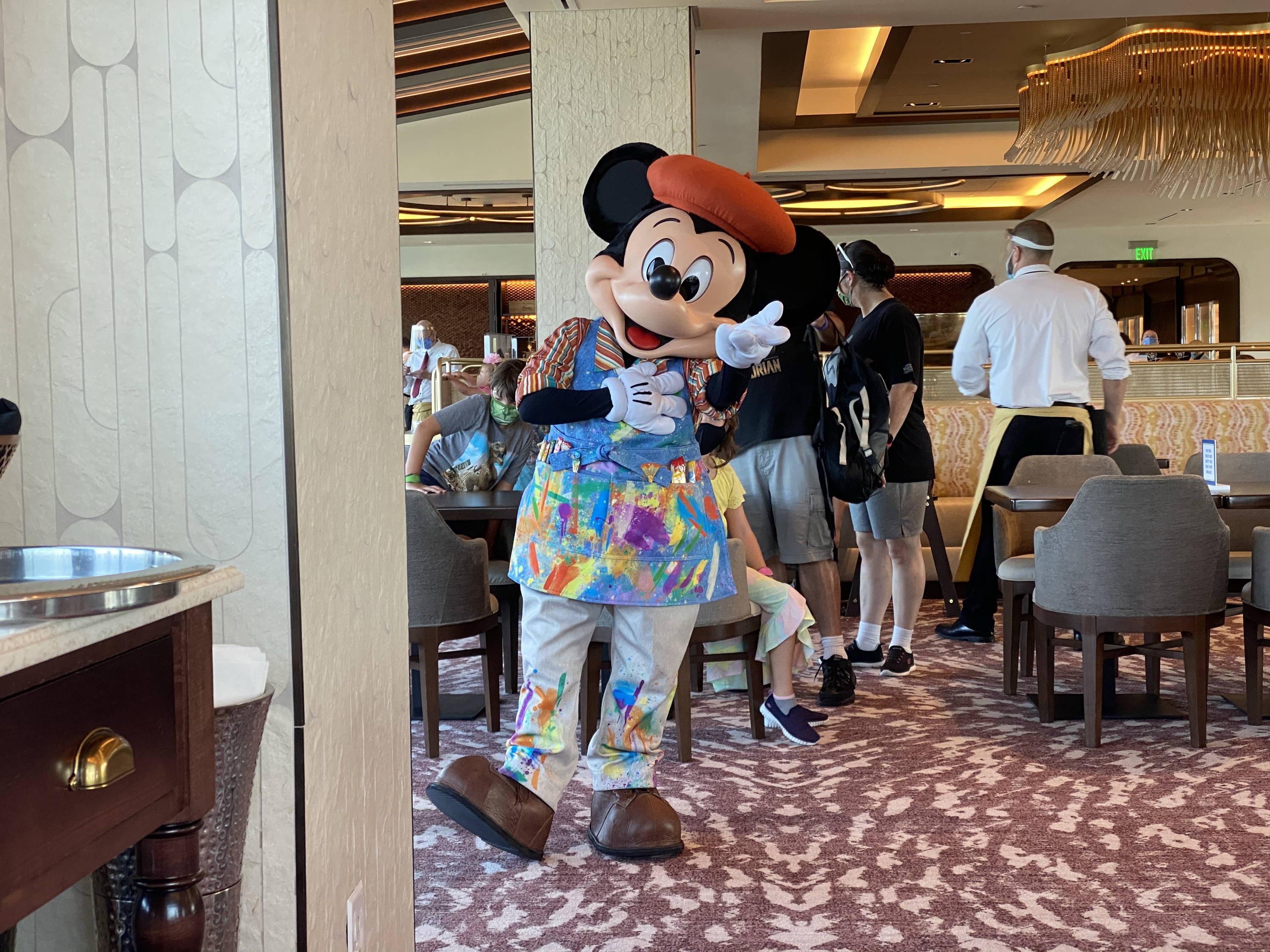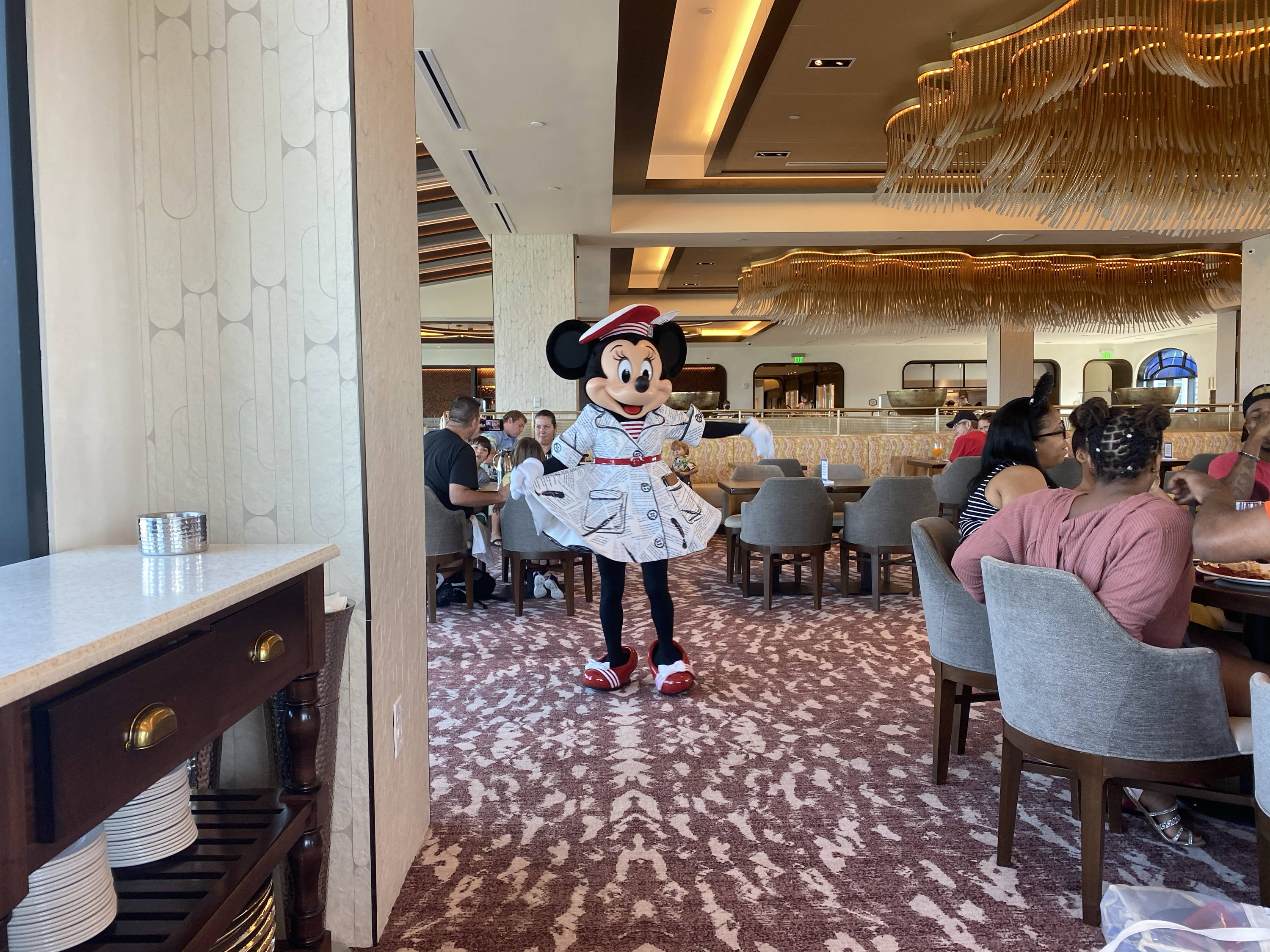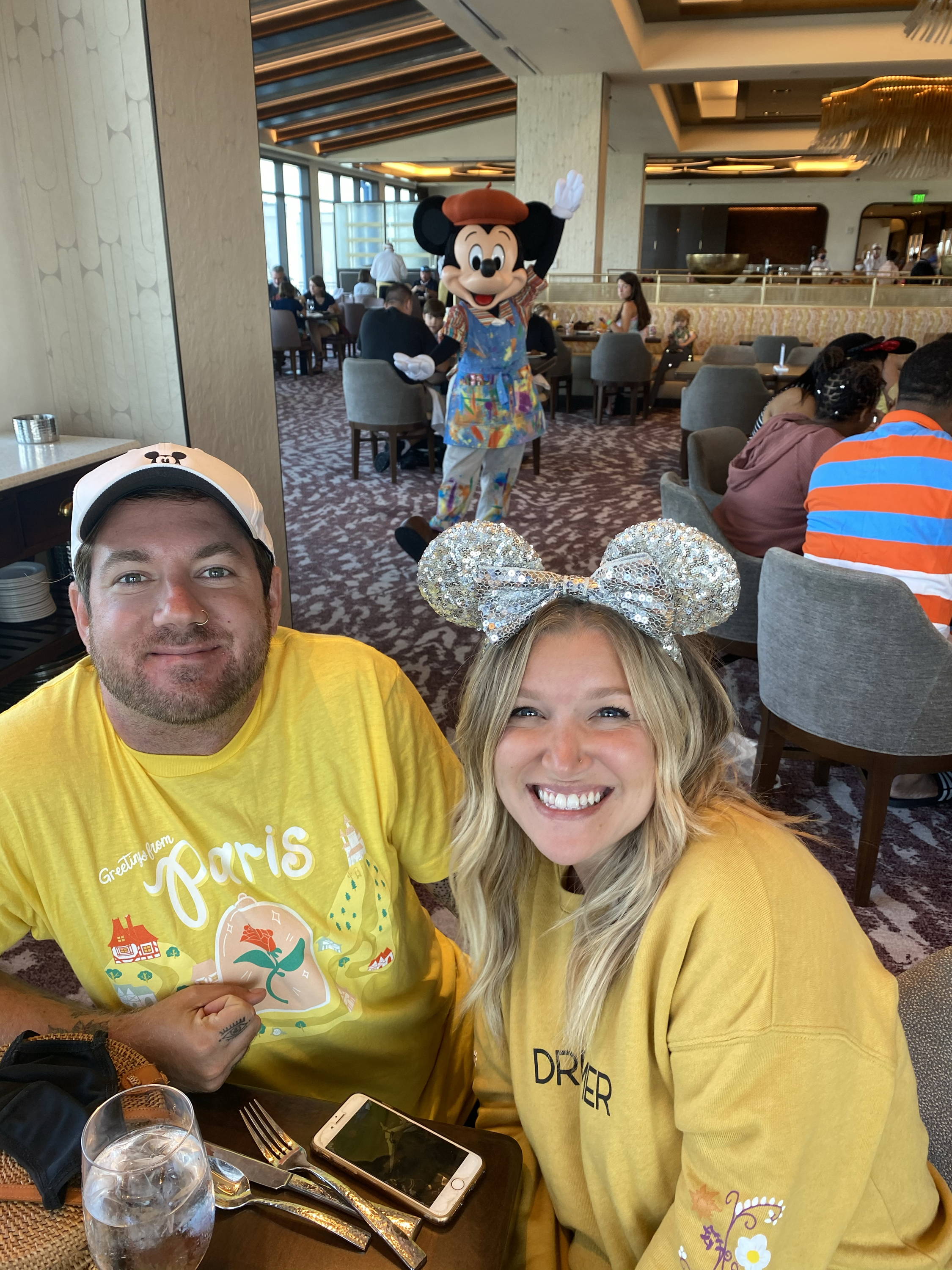 At the moment, Topolino's Terrace is one of just two character dining locations open at Walt Disney World, with the other one being the newly opened Garden Grill at EPCOT. Of course, the characters aren't available for up-close meet and greets, and they don't come around to every table. Rather, they parade around the restaurant and each individual character takes a distanced lap around the building for distanced selfies and greetings. We actually preferred this method as it allows everyone to see the characters at once in a more streamlined process, however, we can understand why missing out on a picture may be disappointing for some.
The breakfast menu is slightly modified as some of the original offerings aren't featured at the moment, this has been common at most restaurants as they reopen. At the $42 per adult and $27 per child price point, Topolino's Terrace breakfast is still insanely overpriced, which is by far the restaurant's biggest downfall. The price includes drinks, pastries, and an entree. Plus, most discounts (including Tables in Wonderland, Annual Pass, and DVC) are accepted.
Assorted Pastries With House-Made Strawberry Jam and Honey Butter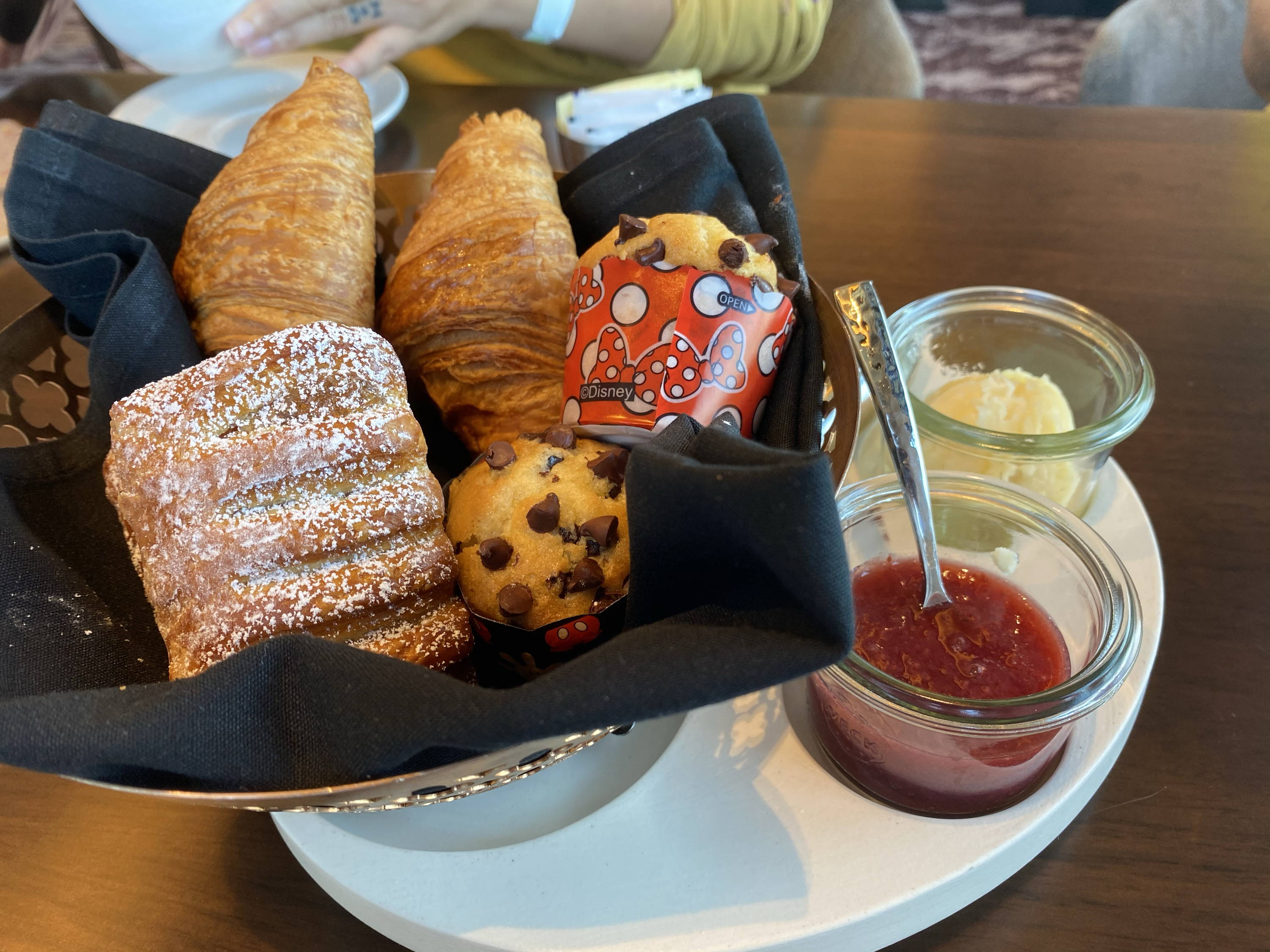 Surprisingly, the paint buckets that these pastries are gone at the moment. Our server informed us they break easily and are available in scarce amounts, however, he assured us that sculptor Mickey was busy making some more and will be coming soon! The hazelnut mousse that is usually served with the pastries is also absent which was a real shame. The pastry section includes croissants, chocolate chip muffins, and epi bread. This is always such a great way to start off the meal. The pasties are "bottomless" so if you'd like any more throughout the meal, just ask! We certainly did, and our second basket was the famous painters' bucket!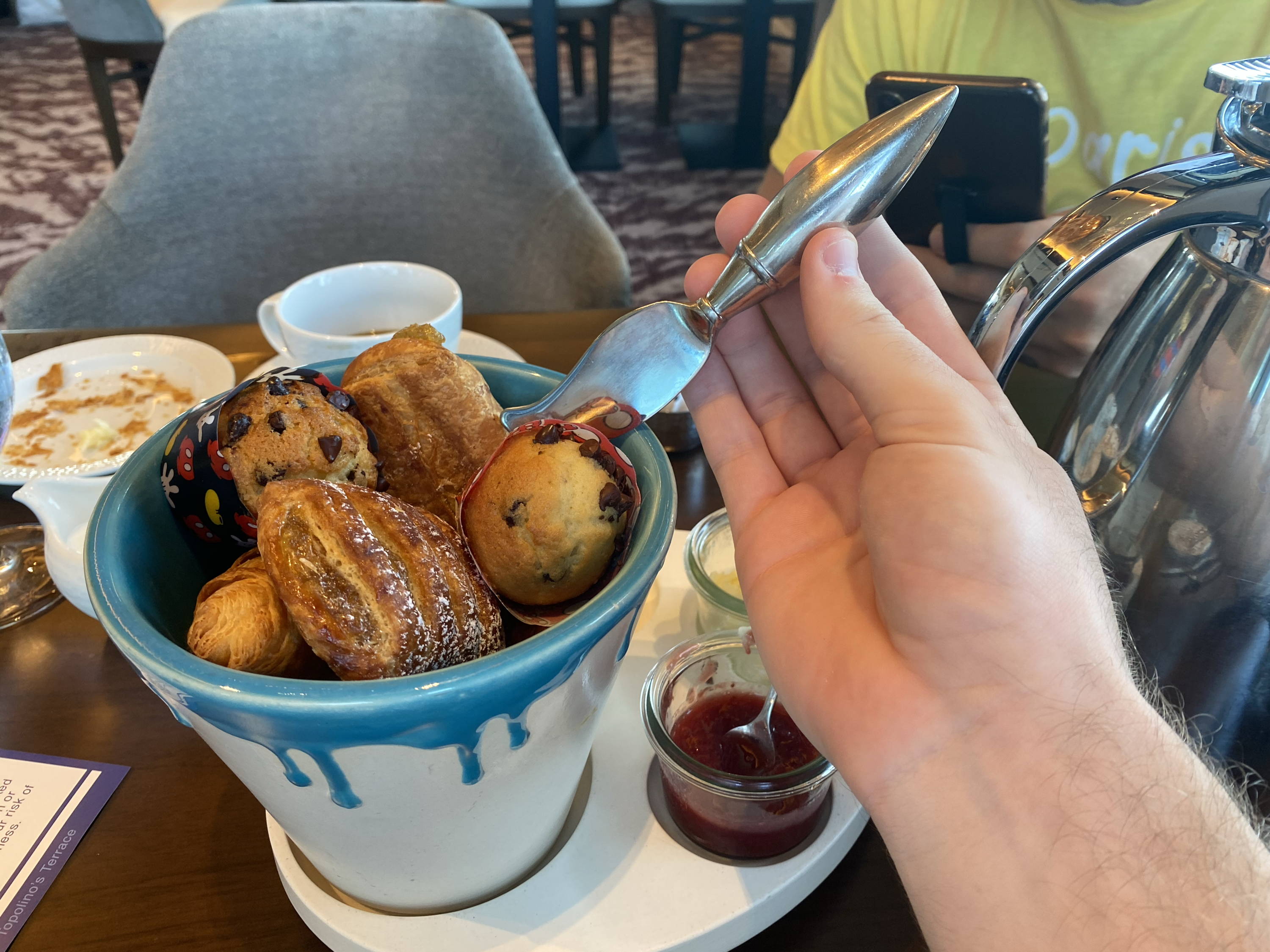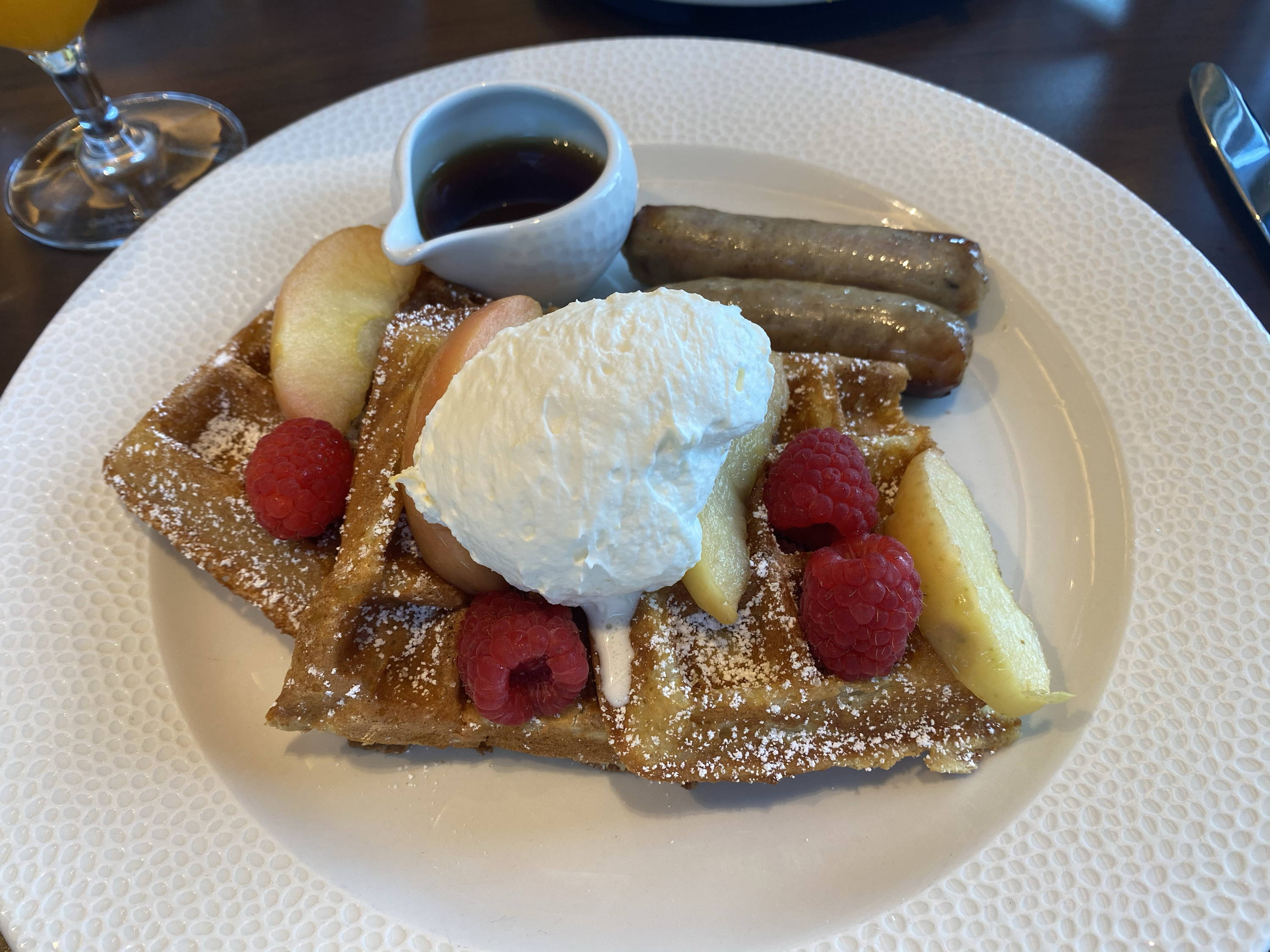 With Roasted Apple, Chantilly, Orange-Maple Syrup, and served with choice of Smoked Bacon, Ham, Sausage, or Plant-based Sausage, you truly can't go wrong with this one. The dish was massive and extremely filling. The Chantilly on top makes for an interesting substitution to traditional butter and the orange maple syrup added a zesty kick that went well with the other fruits on the plate. The waffle was fluffy and easy to cut into and overall this is a fantastic option if you're hungry and looking for a large portioned breakfast
Two Eggs-Any Style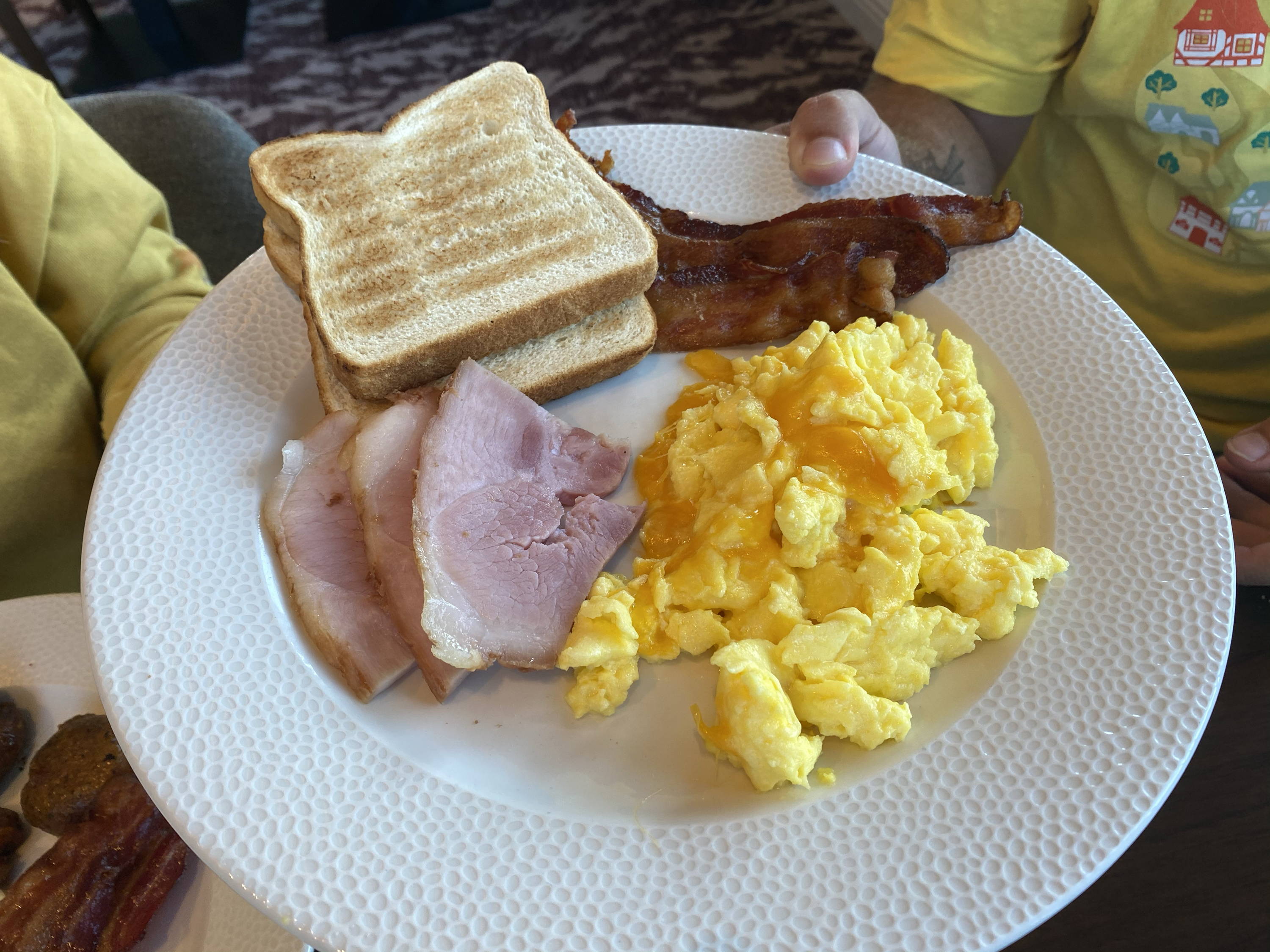 Cody dubbed this one the "Perkins delight" because of its baseness. Served with Roasted Potatoes (which we substituted for toast), choice of Smoked Bacon, Ham, Sausage, or Plant-based Sausage. This is a very basic meal, but sometimes all you want is a safe bet that you're sure to enjoy. Everything was served fresh and that Disney bacon is to die for. Lex also got this dish served with potatoes and bacon. We noticed the potatoes were slightly different. They're rounds now as opposed to the diced cubes that we're used to. The texture is slightly different, but they still taste delicious!
Overall the atmosphere, characters, and food at Topolino's Terrace are still wonderful, enjoyable, and safe. The price point is still far too high, especially with a limited menu and distanced characters, but if you're looking for a truly great breakfast experience, this is the place to go!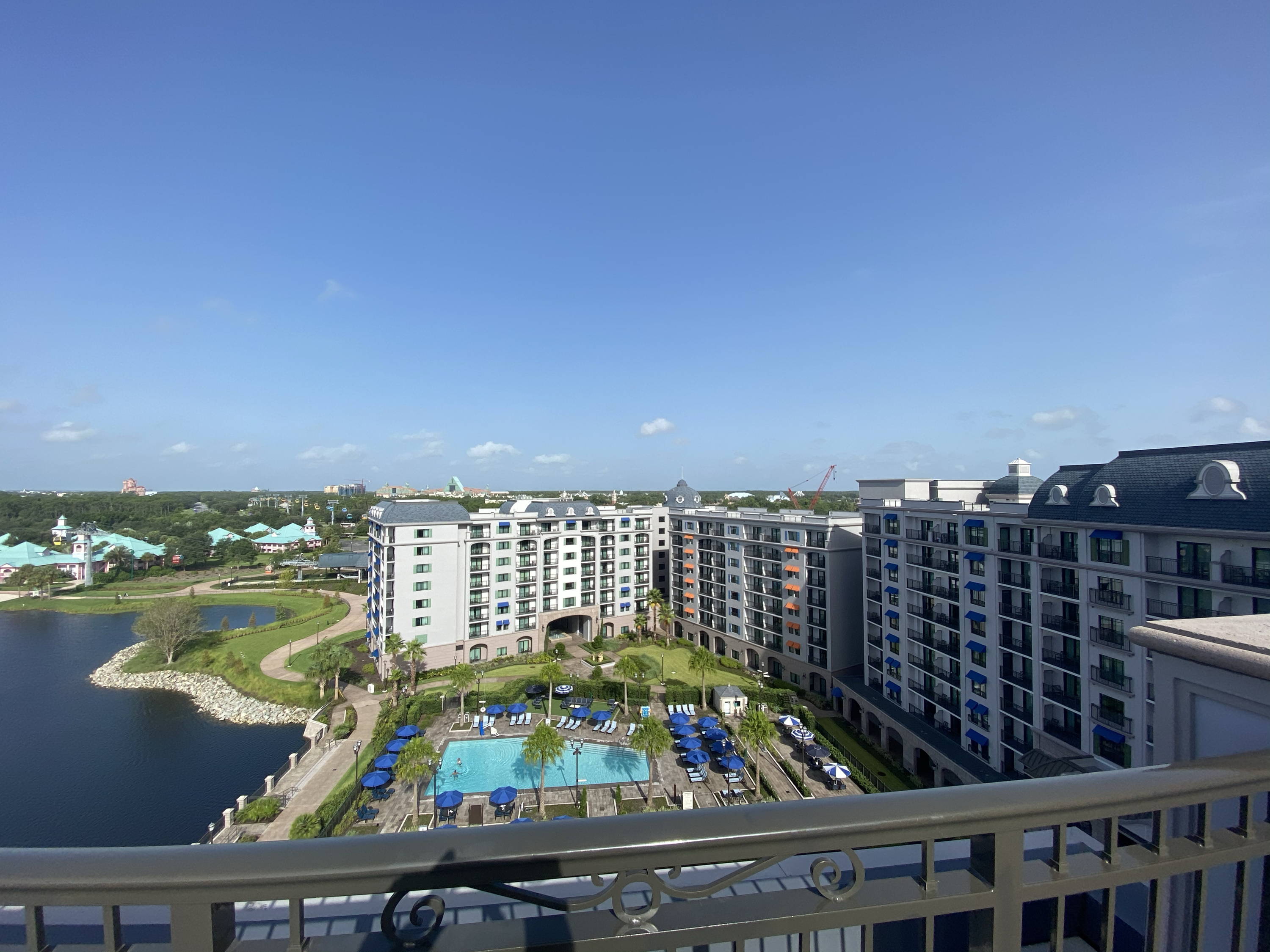 If you liked this article make sure to check out ourstore here, and use LOSTBROSBLOG for 10% off your first order!