We're smack-dab in the middle of November and EPCOT is somehow still finding ways to offer new food items at this year's Food and Wine booths. During our walk around EPCOT today, we noticed brand-'new offerings in Future World's "Waffles" booth!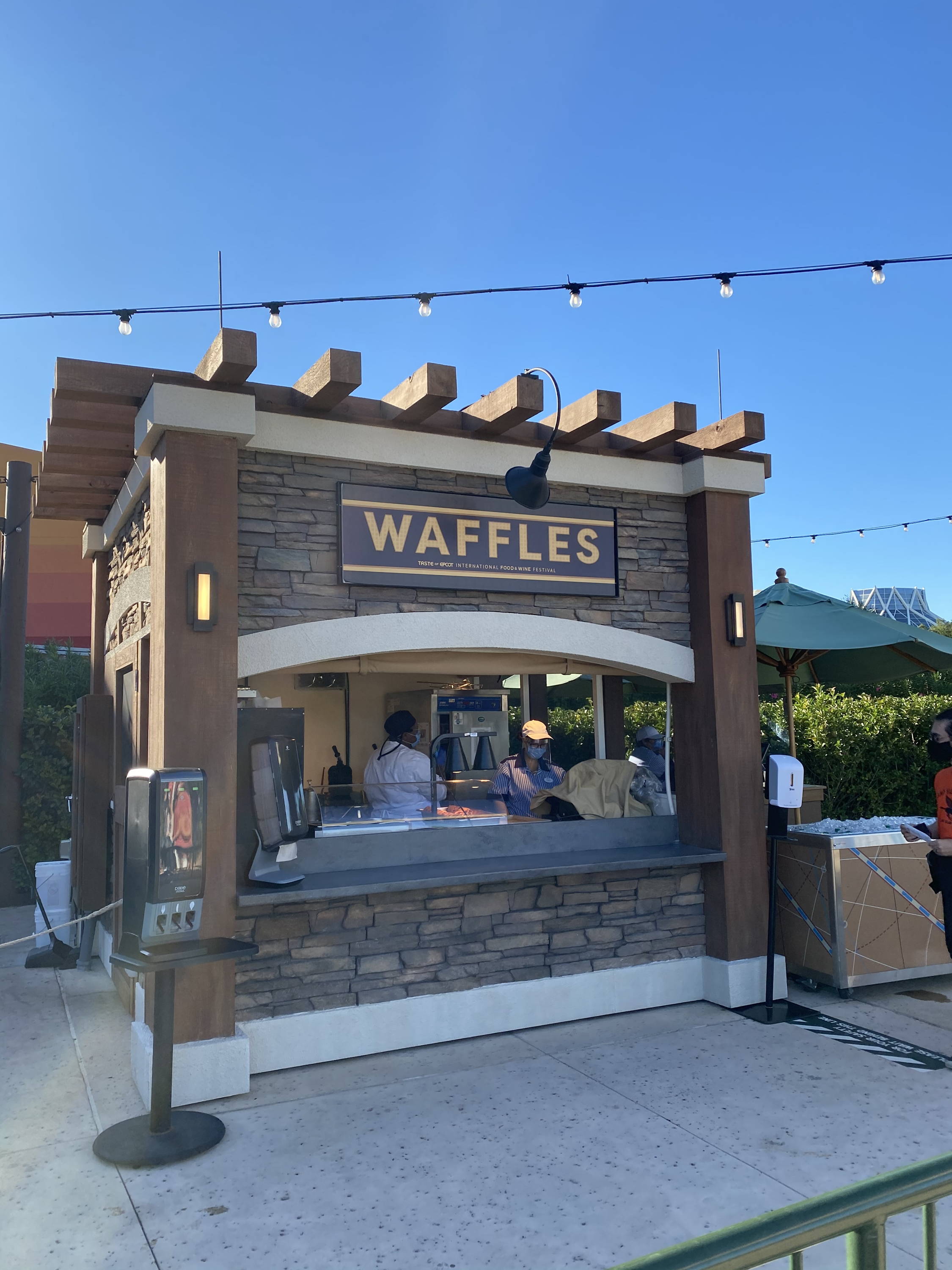 The booth previously offered A Belgium Waffle with Berry Compote as well as a Belgium Waffle with Warm Chocolate Ganache (which remains on the menu as the standard dish).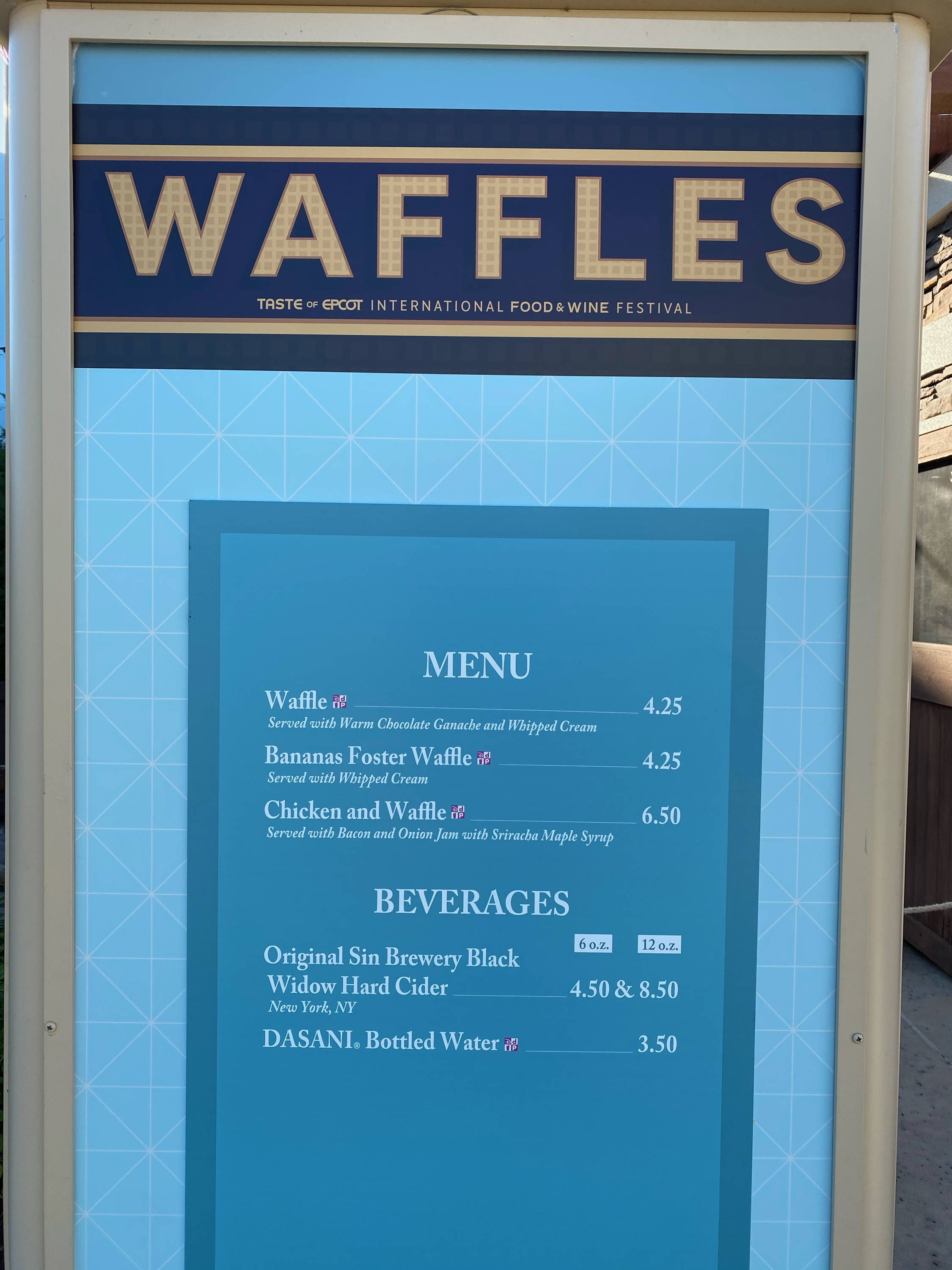 The Berry Compote Waffle has since been removed and replaced with a Chicken and Waffle and a Bananas Foster dish has also been added!
Chicken and Waffle - $6.50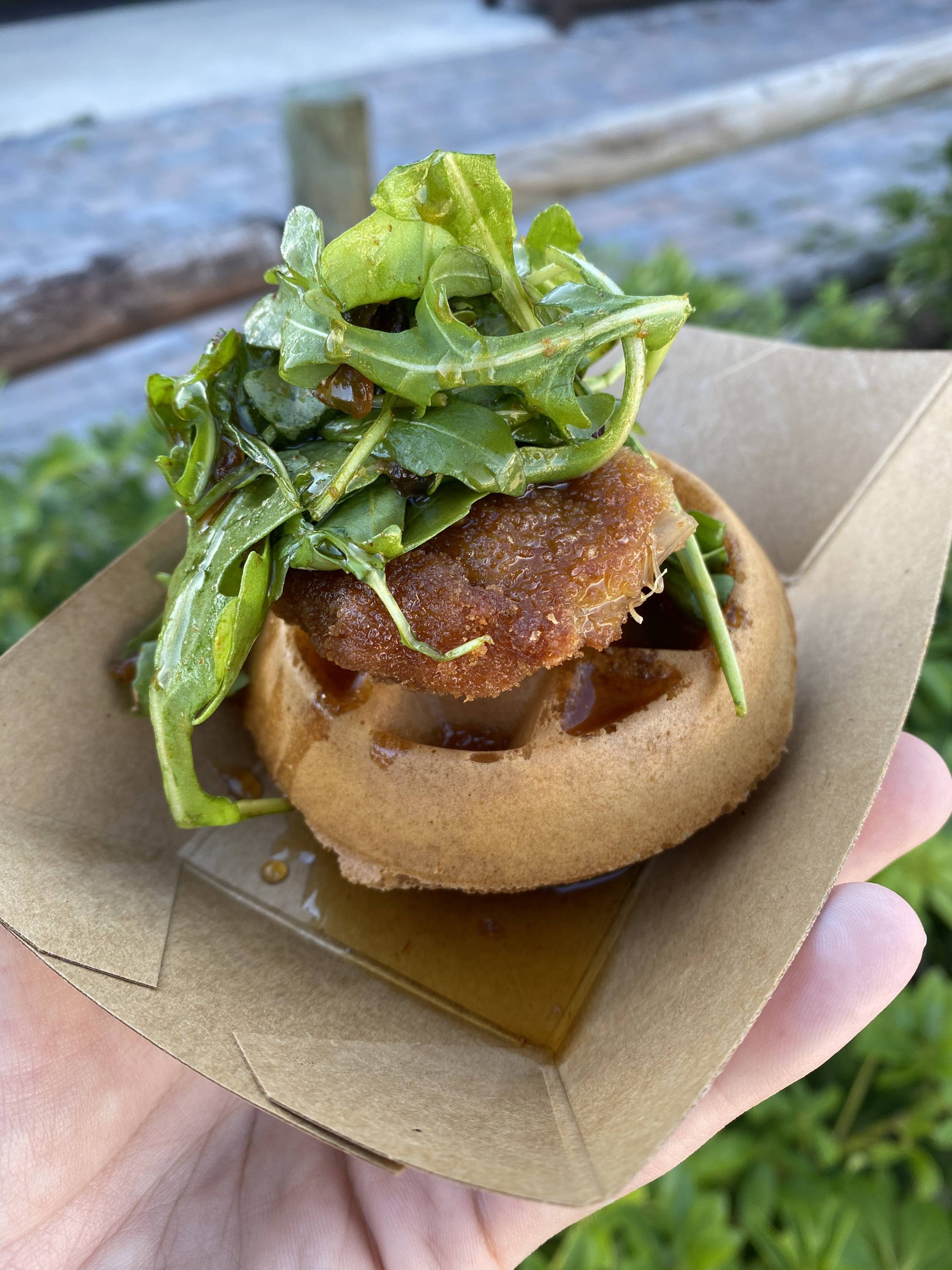 The Chicken and Waffle was served with Bacon and Onion Jam with Sriracha Maple Syrup, which is truly one of the most unique and creative takes on any Food and Wine Festival Dish we've seen yet. The Bacon Onion Jam was tossed over the arugula which distributes it nicely across the Waffle. The Chicken was also tossed in the Sriracha Syrup so you got a great distribution of all the flavors which worked really well tougher to create a classic Chicken and Waffle dish. The $6.50 price point is high, but justifiable with such unique flavors. This one is a must-try!
Bananas Foster Waffle - $4.25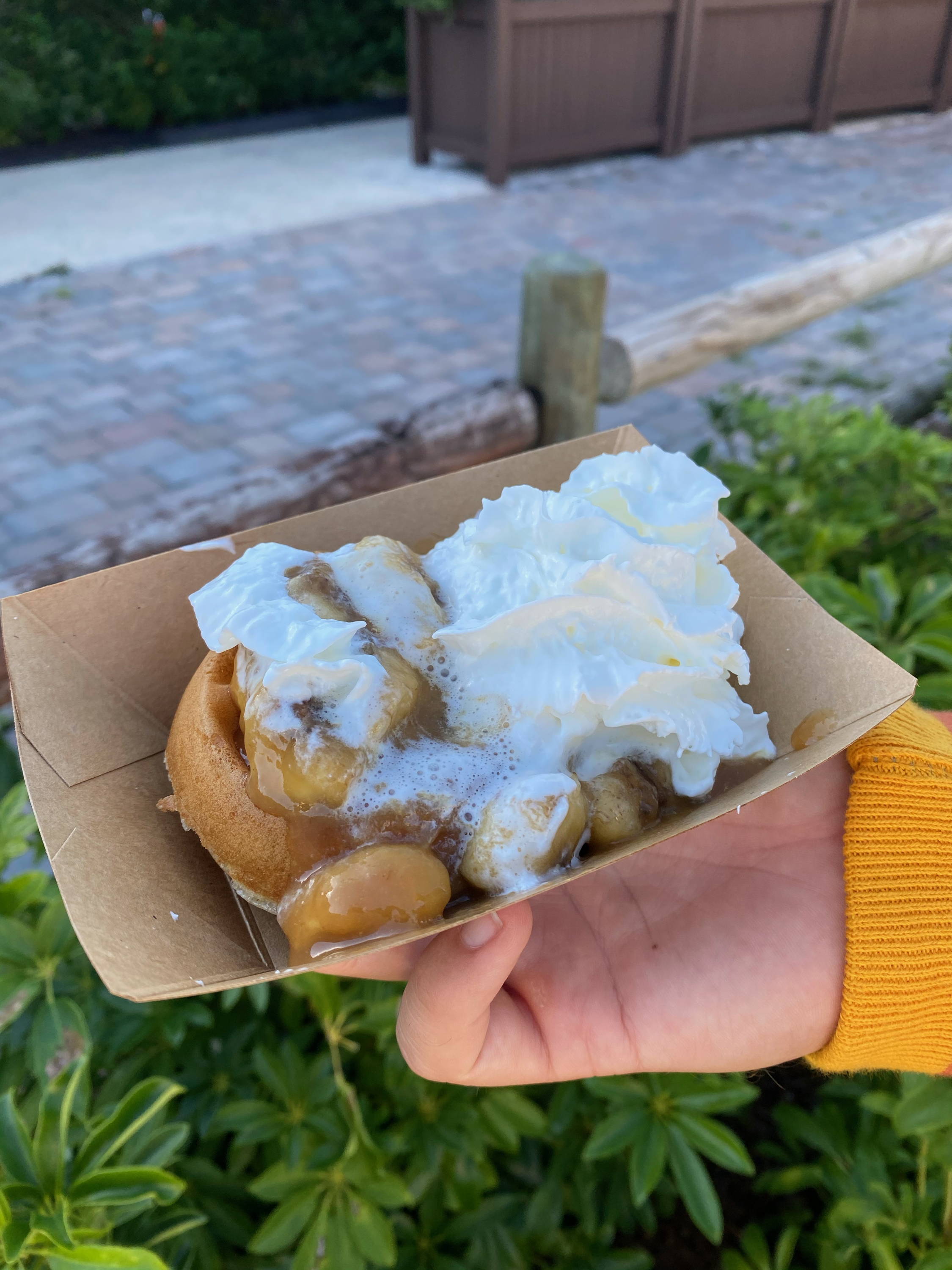 The Bananas Foster was another superior dish from the previous Berry Compote Dish. Served with Whipped Cream and Bananas, this one was basic yet completely delicious. The bananas were warm and perfect for the rare cold Florida day, and the whipped cream was lathered on top to cut some of the sweet flavor. While not nearly as unique as the Chicken and Waffle, it was still a safe and declicious bet!
We LOVED the new offerings at this 2020 Food and Wine Booth and wish they had been available the entire run of the festival. Go get em' while you can at EPCOT!
If you liked this article make sure to check out our storehere, and use LOSTBROSBLOG for 10% off your first order!