Both Disneyland and Walt Disney World have altered their annual pass polices to better reflect the current COVID-19 situation and how it is affecting the parks. The complete policy updates can be read below:
Walt Disney World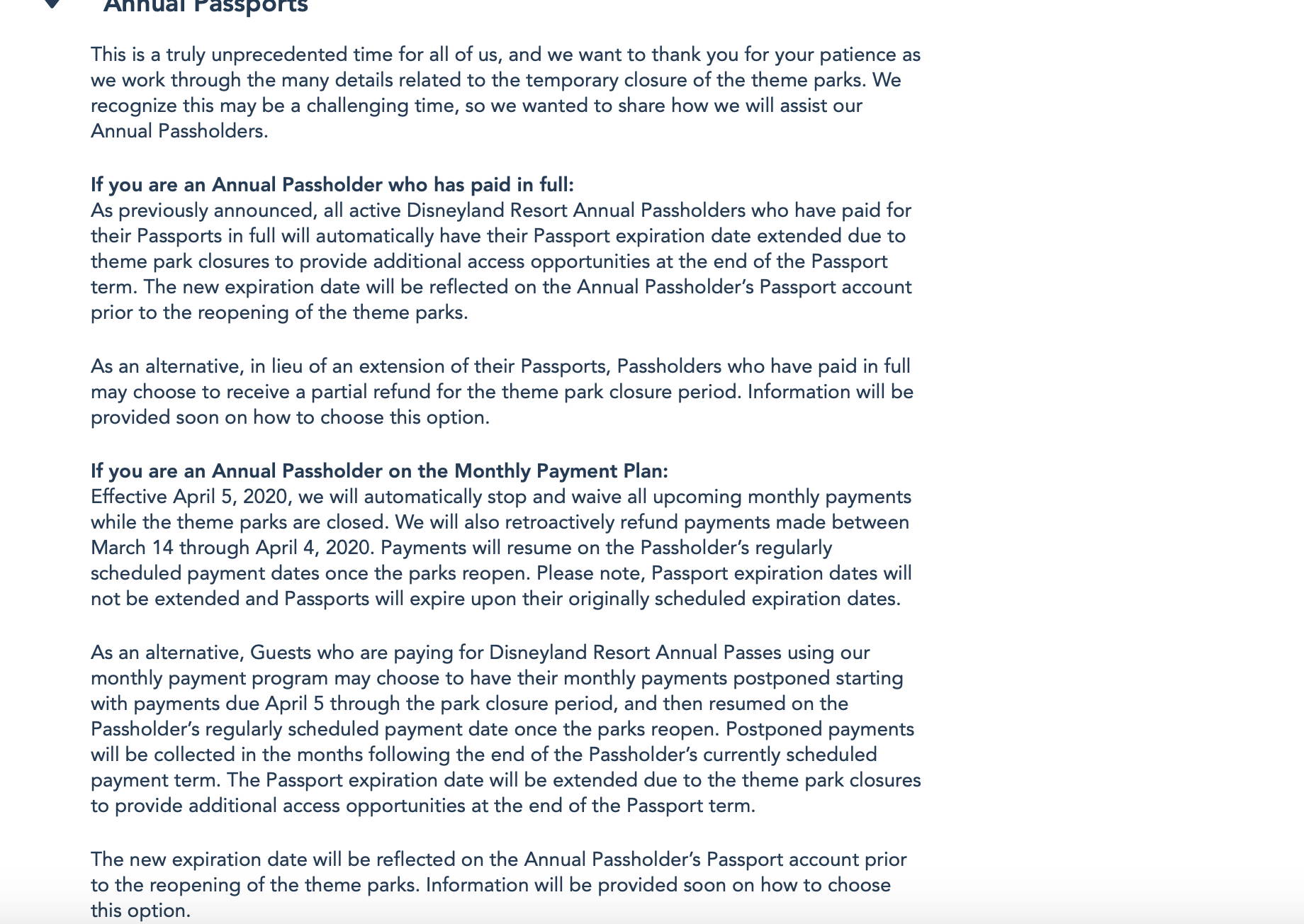 Passholders may now elect to either extend their annual pass for the length of the parks closures, or receive a partial refund. The payment hold will begin April 5th and all monthly payment plans will stop until the parks reopen. Should annual pass holders elect the refund option, Walt disney World will refund payments made between March 14 through April 4, 2020, however, pass expiration dates will not be extended under this circumstance.
The alternate option is for guests on the monthly payment plan who wish to have payments postponed through the parks closure period. The postpone will begin for payments due April 5th. When the parks reopen, payments will resume and your annal pass will be extended.
For assistance, contact V.I.PASSHOLDER Support at (407) 939-7277.
This is a breaking news story. We will continue to update it as more information becomes available.