With Walt Disney World currently in reopening phases, Cast Members are currently blocked out of the parks while Disney works to evaluate capacity limitations and ensure guest safety. Disney has now extended Cast Member blockouts for all four theme parks until at least November 2020.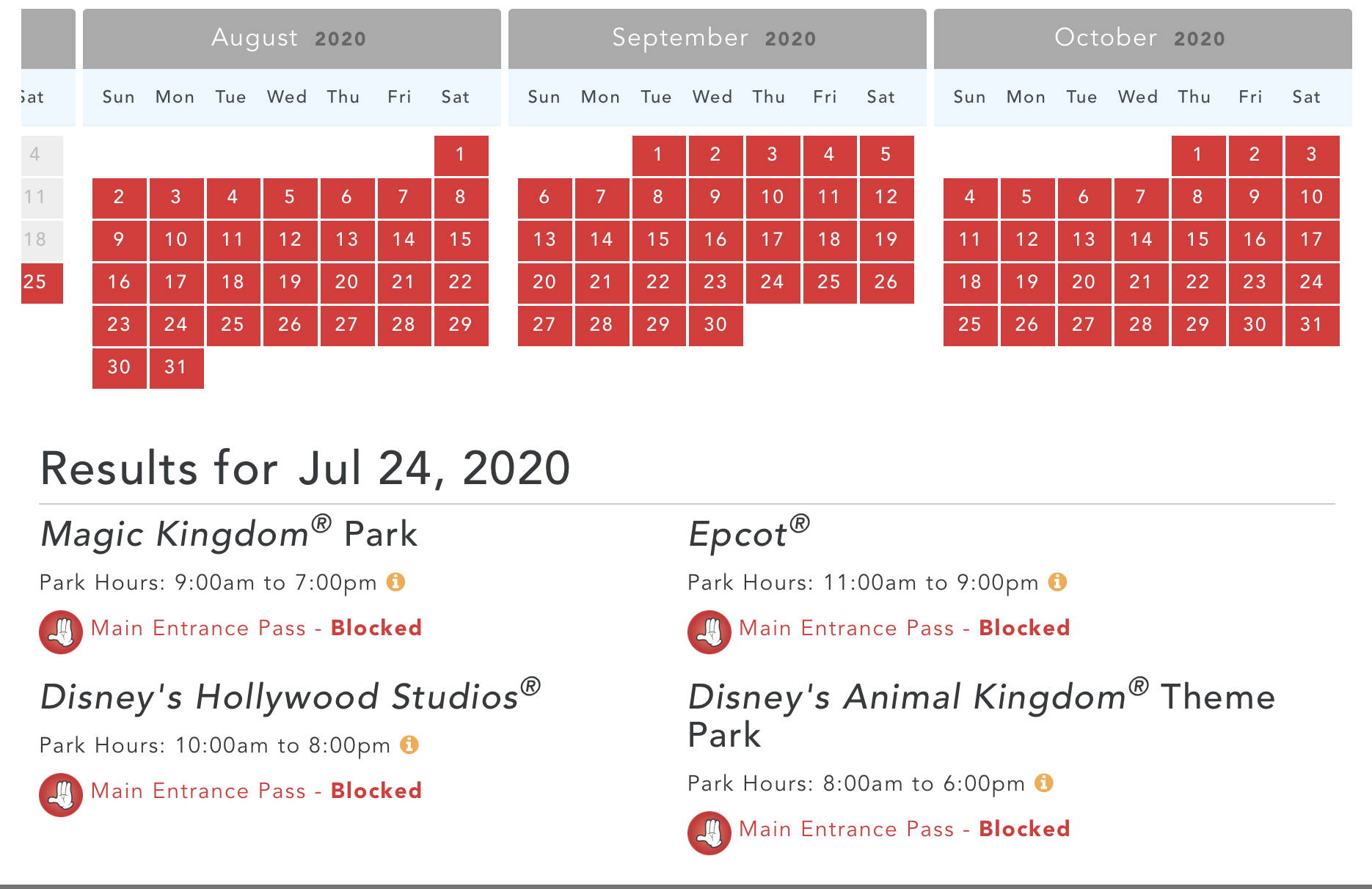 As you can see, each day until October 2020 is blocked out for Cast Member main entrance passes. Dates after October 31st are yet to be released.
The only way for any guest to gain entry to a Disney Park is through the use of the new theme park pass reservation system. It's likely that when Cast Members are readmitted to the parks, they will have to utilize the same reservation system for entry, and regular guests will be prioritized. As of now, there is no indication as to when Cast Members will be able to revisit the parks using a main entrance pass.
If you liked this article make sure to check out ourstore here, and use LOSTBROSBLOG for 10% off your first order!