Disney recently announced a new reservation system that will require Annual Passholders to reserve entry days or even weeks prior to arrival time in order to be granted access to the park. Today the Passholder blockout calender on the Walt Disney Annual Passholder website has been updated to indicate the blockout days and required reservation days that will be in effect when the parks reopen next month.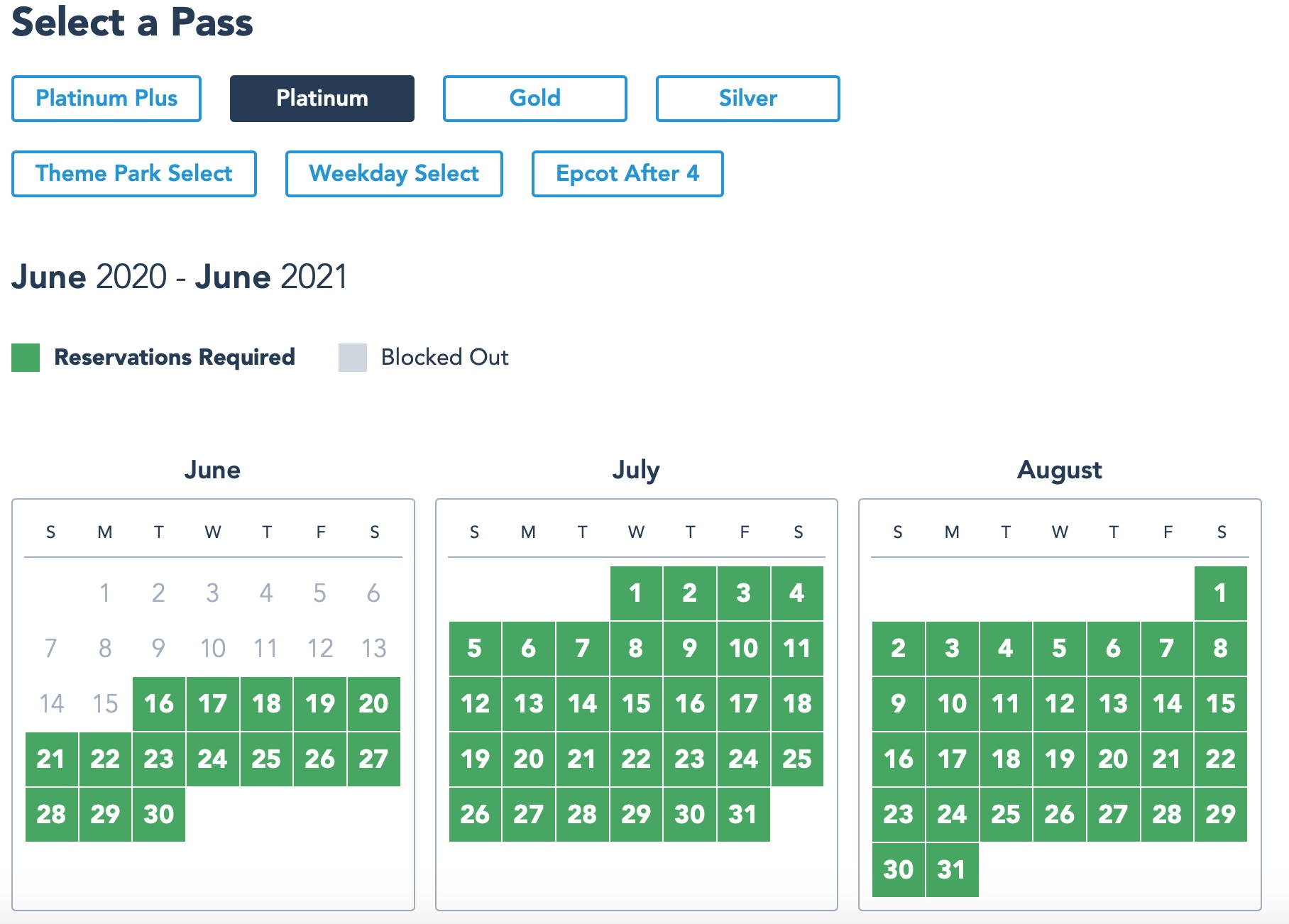 Green dates require reservations for entry to the park. Prior to this, these dates were available to their respective Passholder tiers without needing reservations. It doesn't appear that any blockout dates have been removed or altered from any of the pass tiers, however every date that isn't blocked out lists a required reservation through the end of the calendar in mid-2021, so the calendar may be updated and altered in the future. Blockout dates for gold, silver, theme park select, and weekday select passes are still listed as blocked out on the calendar.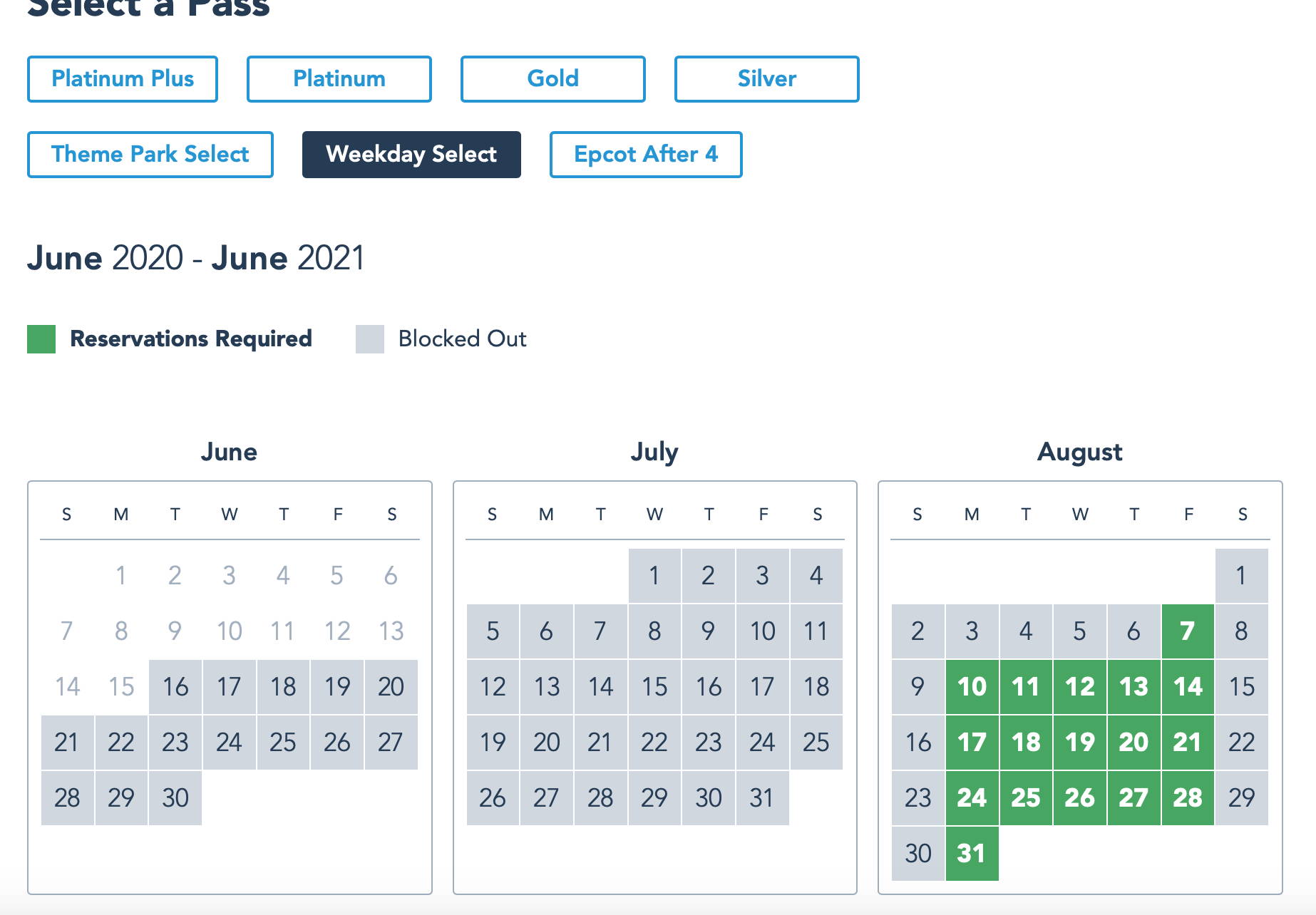 The site reminds guests "Select a pass to see which days you can visit with a park reservation. Our reservation system will be launching soon—please check back to see if your desired date and park are available."
Do note that reservations are not yet available to be booked and we're still expecting to learn much more about the new reservation system before the park's opening.