Chef Mickey's has never really been anyone's go-to spot for a good breakfast.. or dinner. It's usually pretty pricy and, while it's a character dining buffet, the food is rarely good, and ultimately makes for a bad experience when compared to other character dining buffets like 1900 Park Fare orTusker House. HOWEVER, with COVID precautions in place, the restaurant has made some adjustments that ultimately improve the experience and actually make it worth it now?! Let's take a look!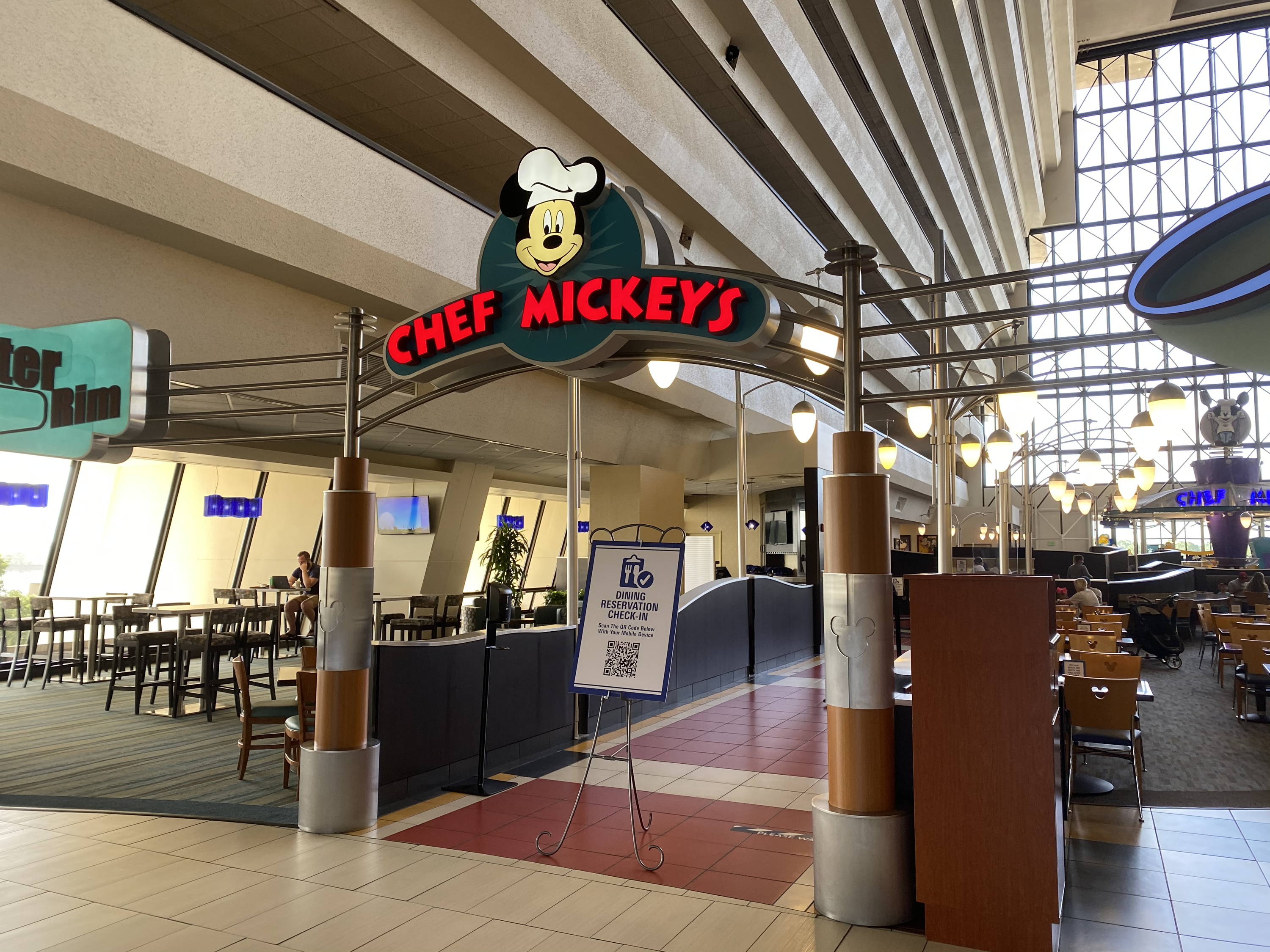 The biggest modification to Chef Mickey's is that it's currently offering no character meet and greets at all, not even the modified character encounters like they have at Topolino's Terrace. This is the restaurants biggest blessing and curse at the same time. If you care about the characters and are willing to pay more for them, this could certainly be a deal breaker, and I'd opt for something like Topolino's Terrace breakfast instead. But if you're like me and could care less about seeing the characters, this is a great way to go. Because of the missing characters, the price of breakfast has been slashed from the usual $50 to just $25 for the family-style breakfast (with all discounts being accepted).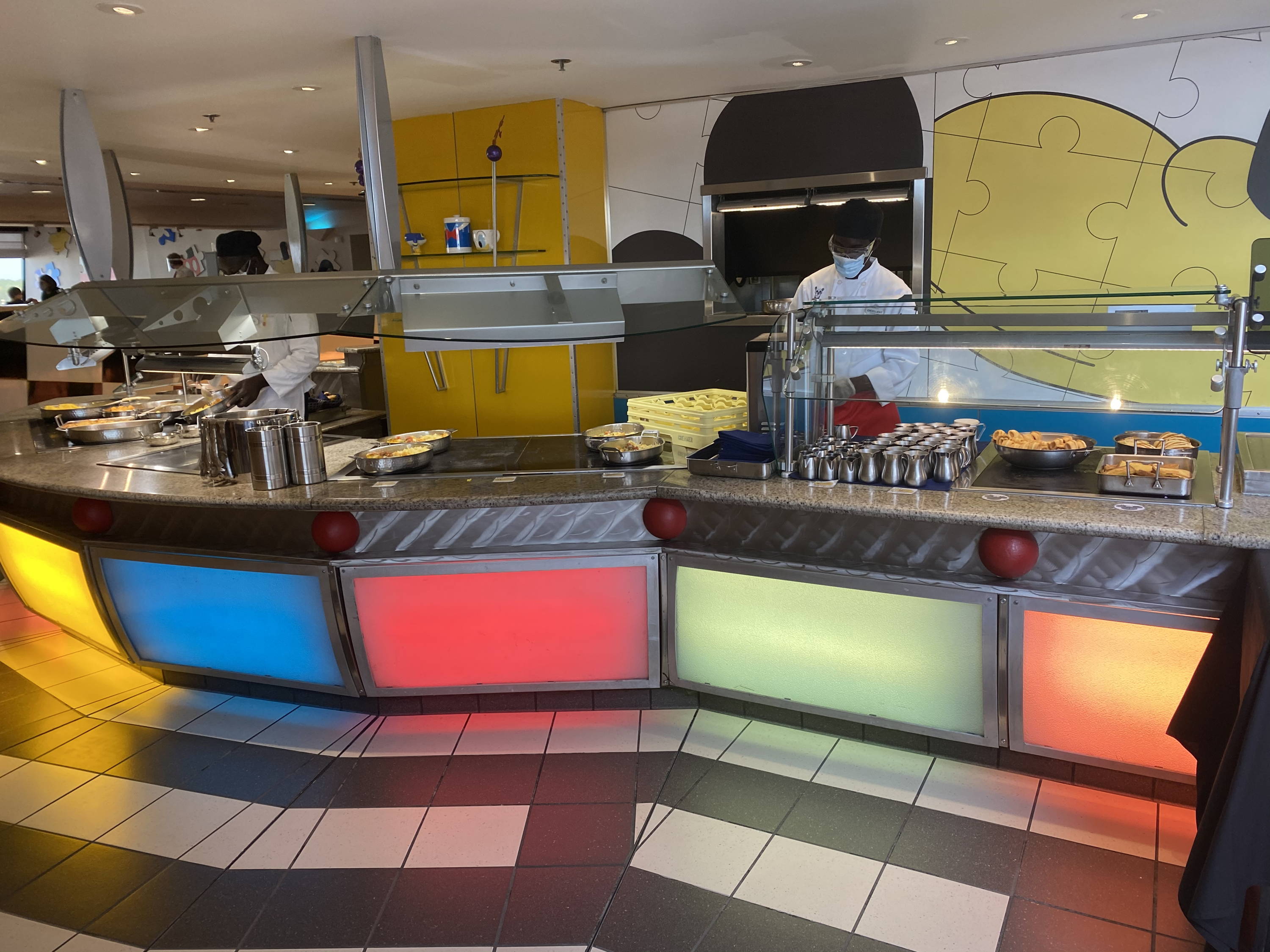 The buffet line is still in use, but not for guests. Instead, servers come and help themselves to whatever their table may need and deliver it accordingly. Cooks restock the line regularly which creates a steady flow for the family-style service.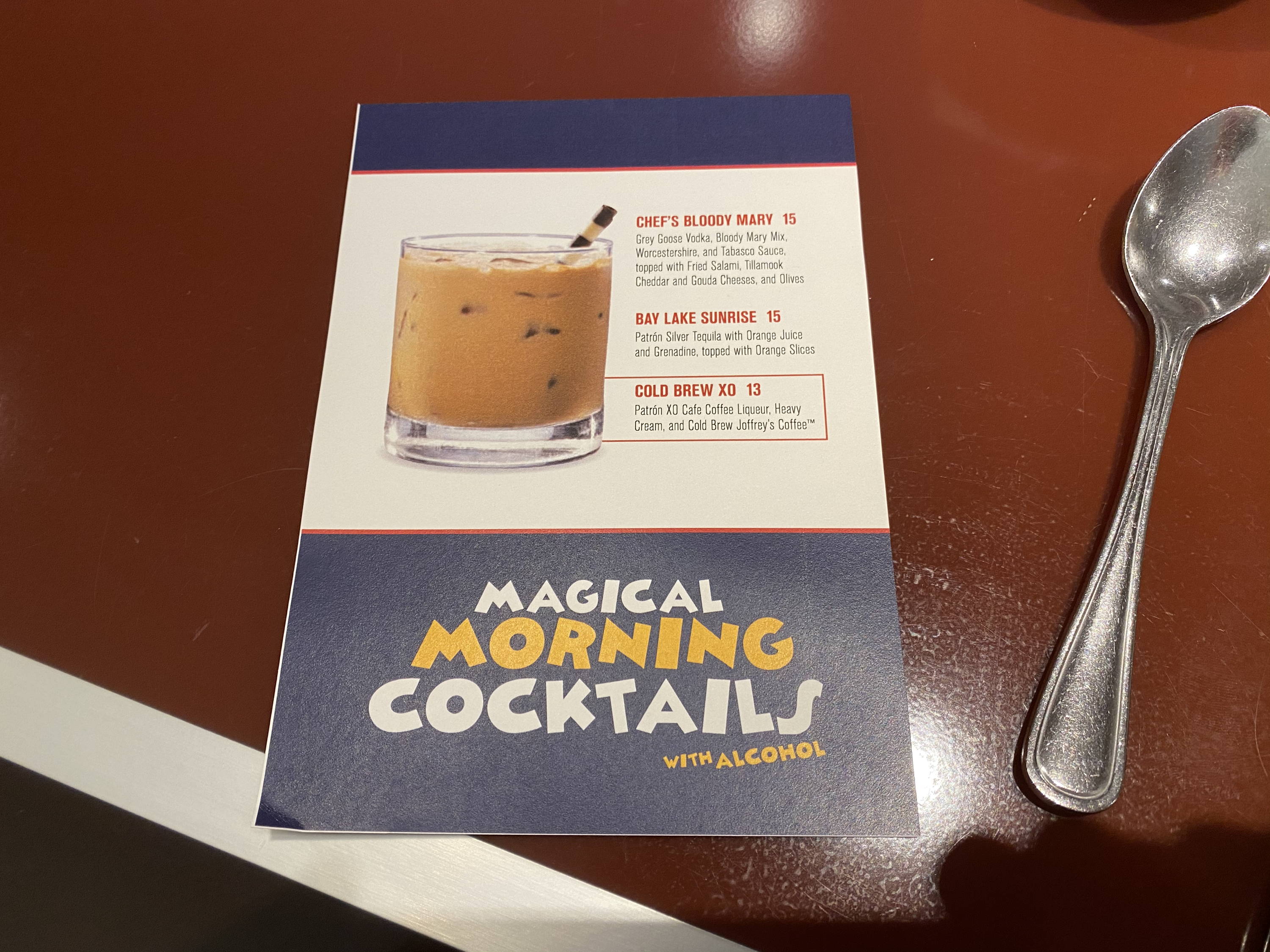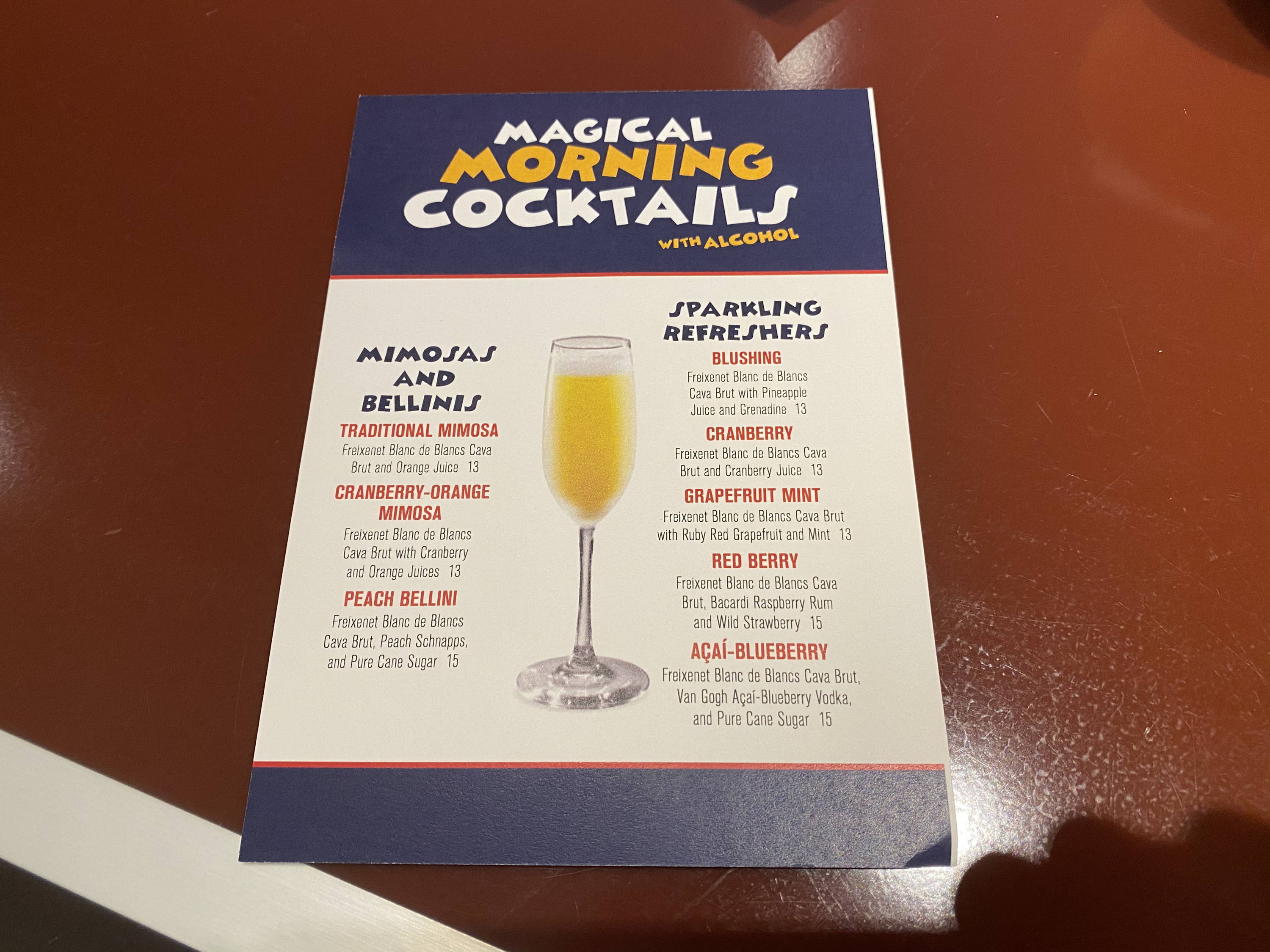 The magical morning cocktails menu is sure to get your day off to a great start. We had to head to work after breakfast though, so no cocktails for us.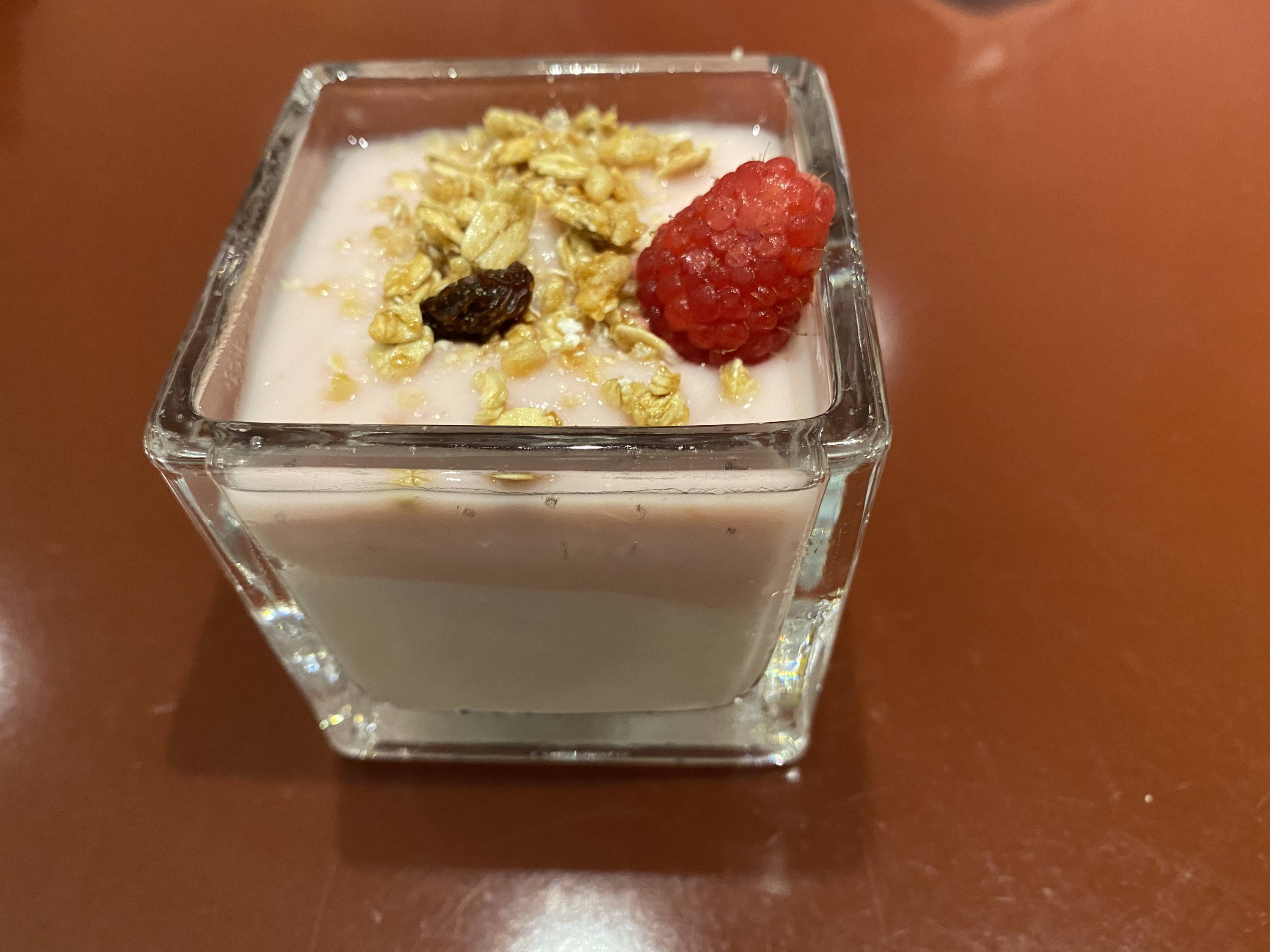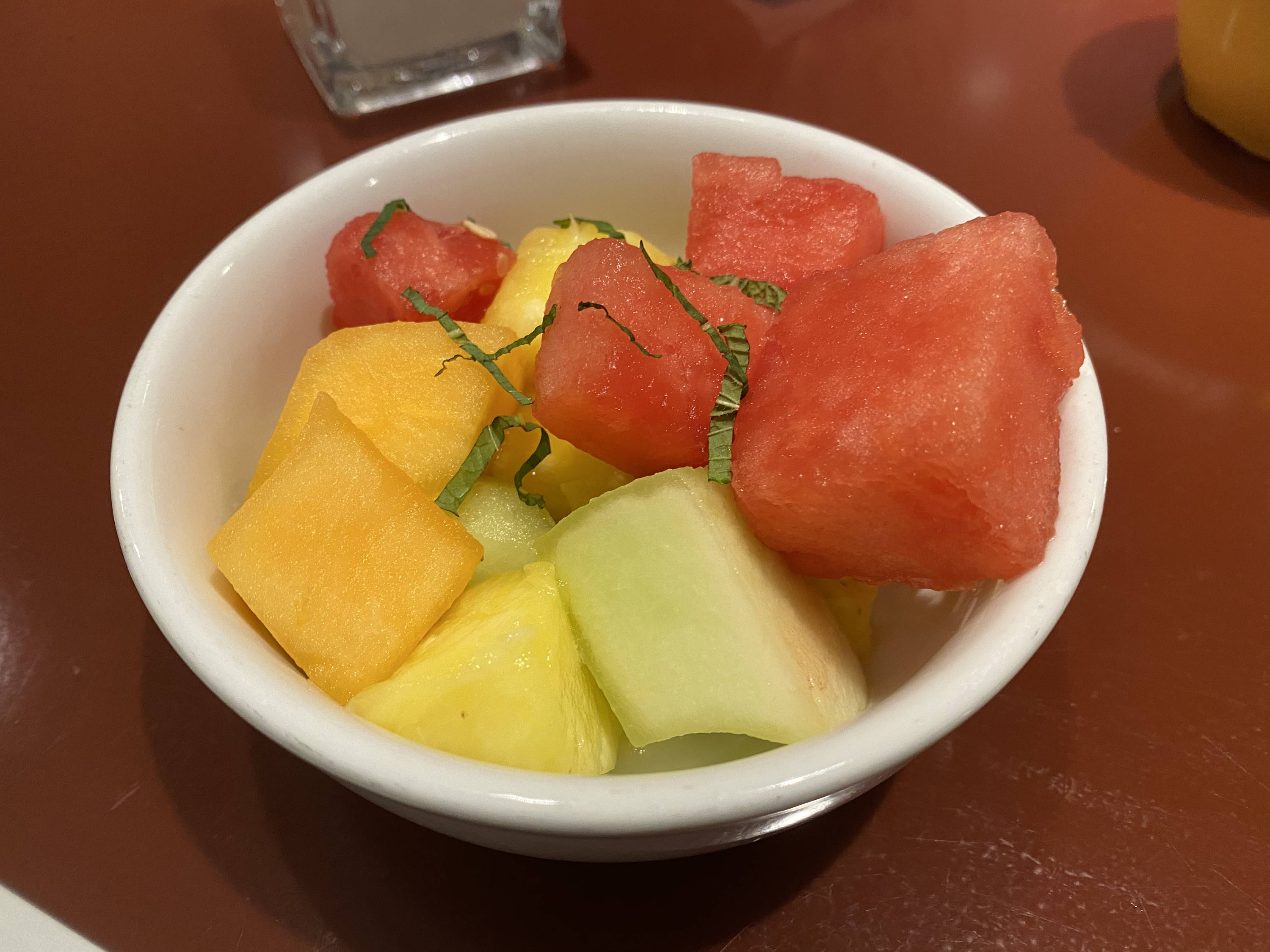 The first things that hit your table (besides your drinks) are a pastry basket, yogurt cup, and fruit cup. These are a great way to satisfy your immediate hunger before the heavy hitters get to the table. The breads, mini muffins, and danishes were all very fresh. The basket included a dinner roll which I thought was weird, but if you run out of pastries, you can always order more. The yogurt parfait came with half strawberry and half regular yogurt, and was topped with granola, a raspberry, and one (1) raisin which Cody and I fought over profusely. Finally, the fruit cup was topped with basil which was another thing I've literally never seen done, but we didn't mind it.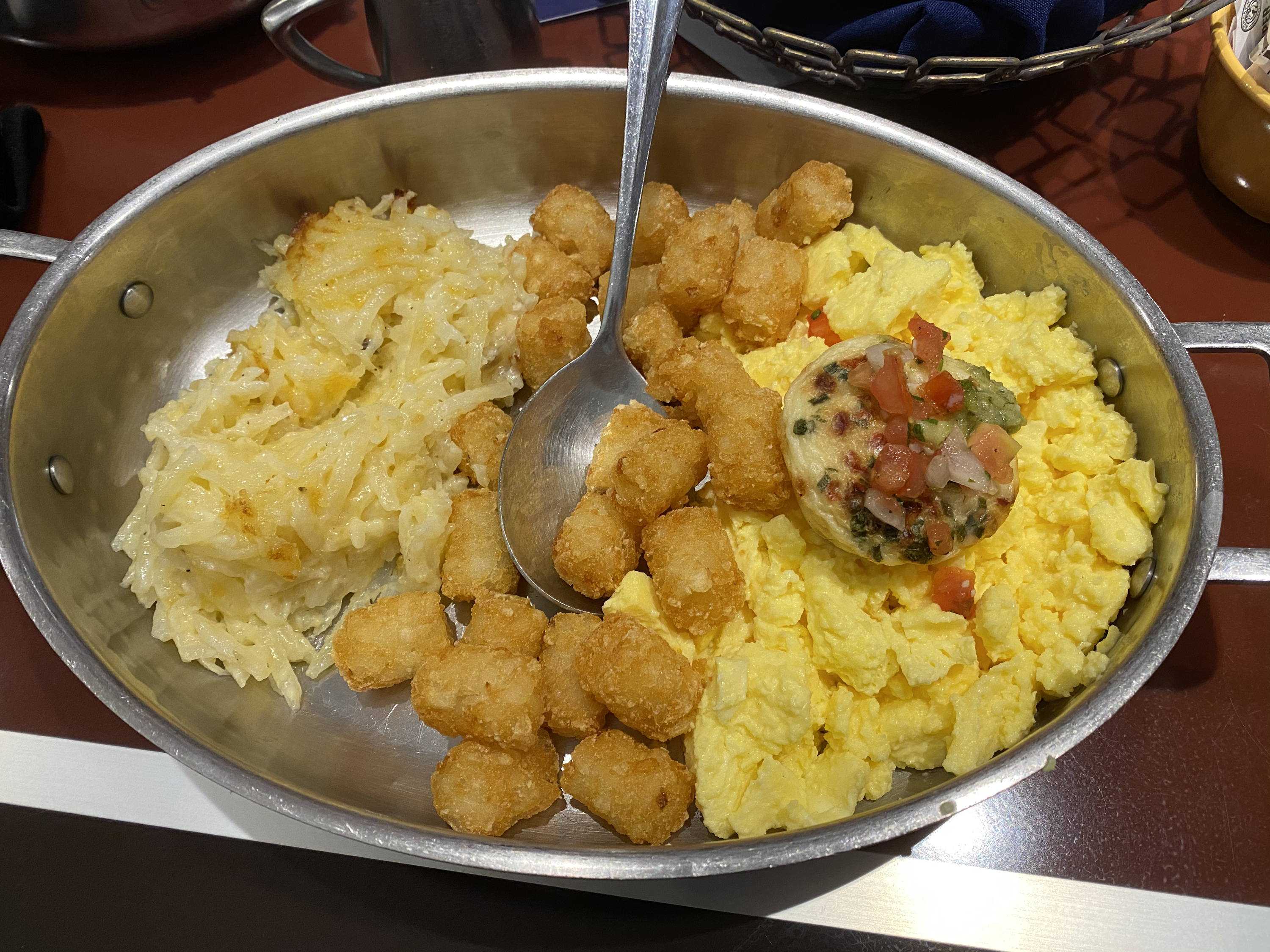 Next up the big bois came to the table. We got three whole bowls full of food, starting with the scrambled eggs, tater bites, and potato-cheese casserole. All of these items were fantastic. The portion was massive (but we could have always ordered more should it not be enough) and the scrambled eggs tasted truly fresh unlike times in the past where they taste like they've been sitting in the buffet forever.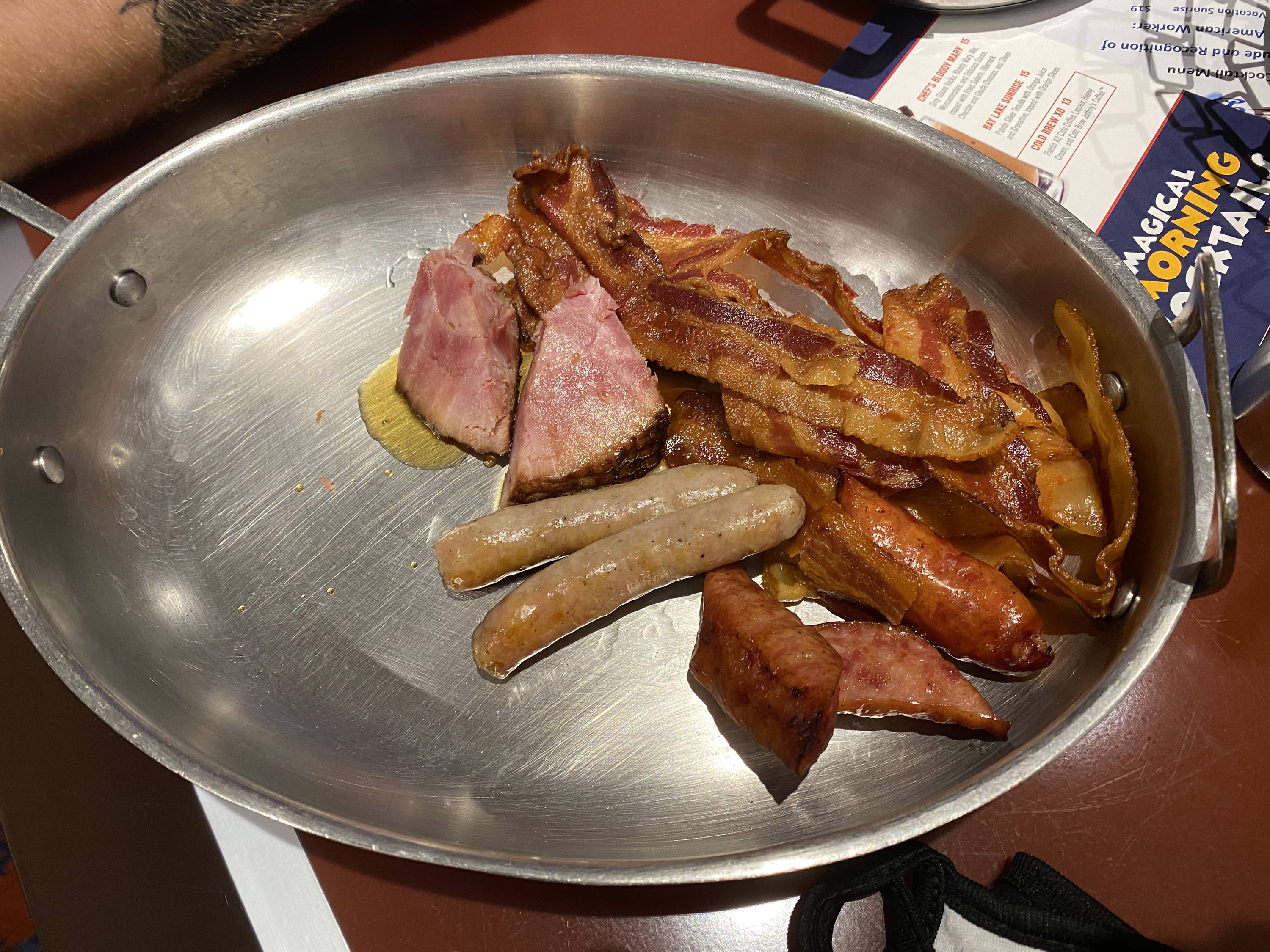 Next up we had our bowl of breakfast meats. It doesn't look like much in the picture, but trust me, it was plenty. There were the traditional Disney favorites like bacon and sausage, as well as some other less common meats like Honey-Glazed Slow-Roasted Pit Ham, and Roasted Kielbasa. Everything here once again was fantastic and we had no complaints.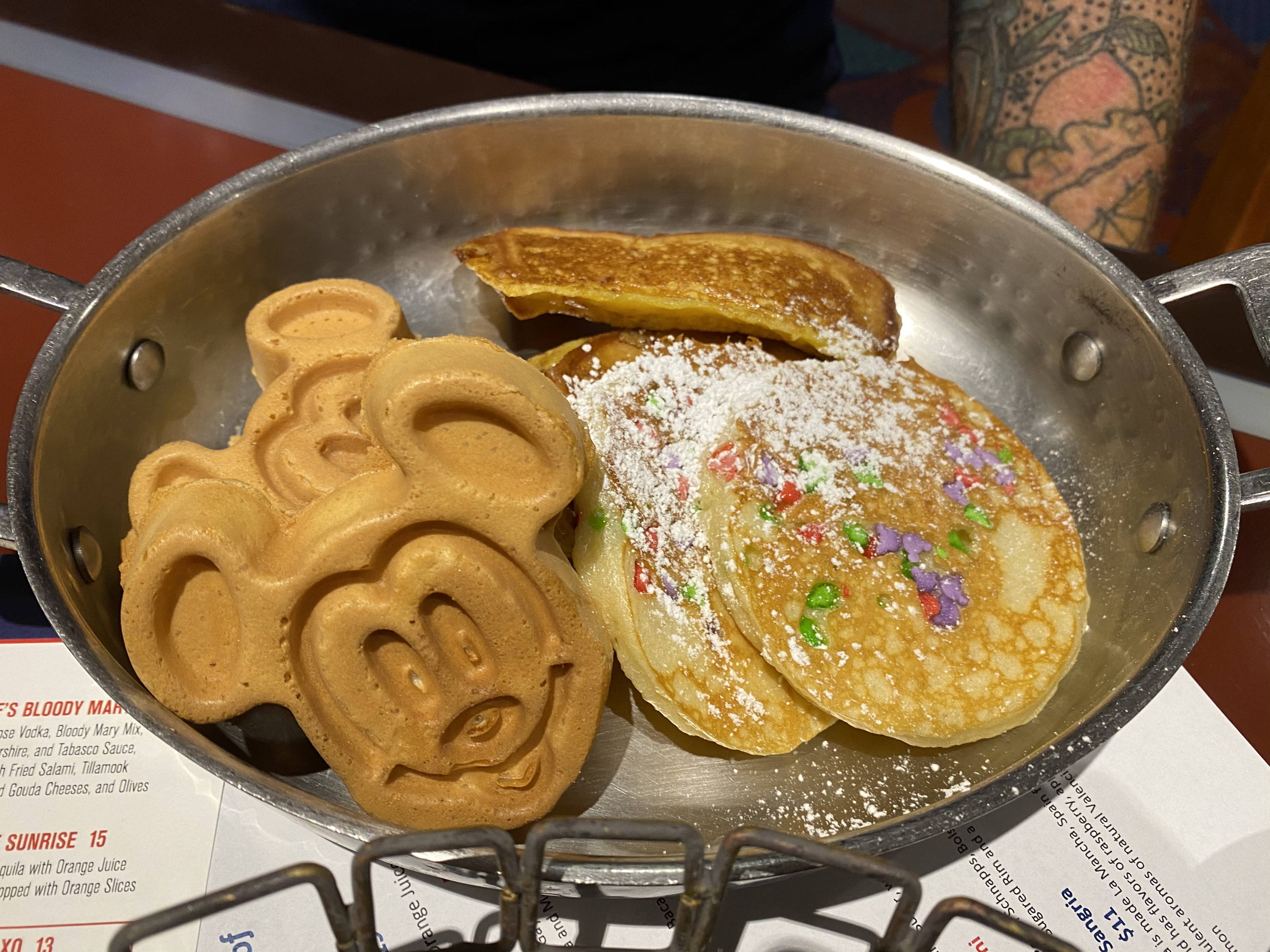 Finally we had our basket of Mickey Waffles, French Toast Sticks, and Celebration Pancakes. A basic batch of breakfast foods, but sometimes that's all we want. Sometimes these can get stale in the buffets too, but ours were fresh and enjoyable.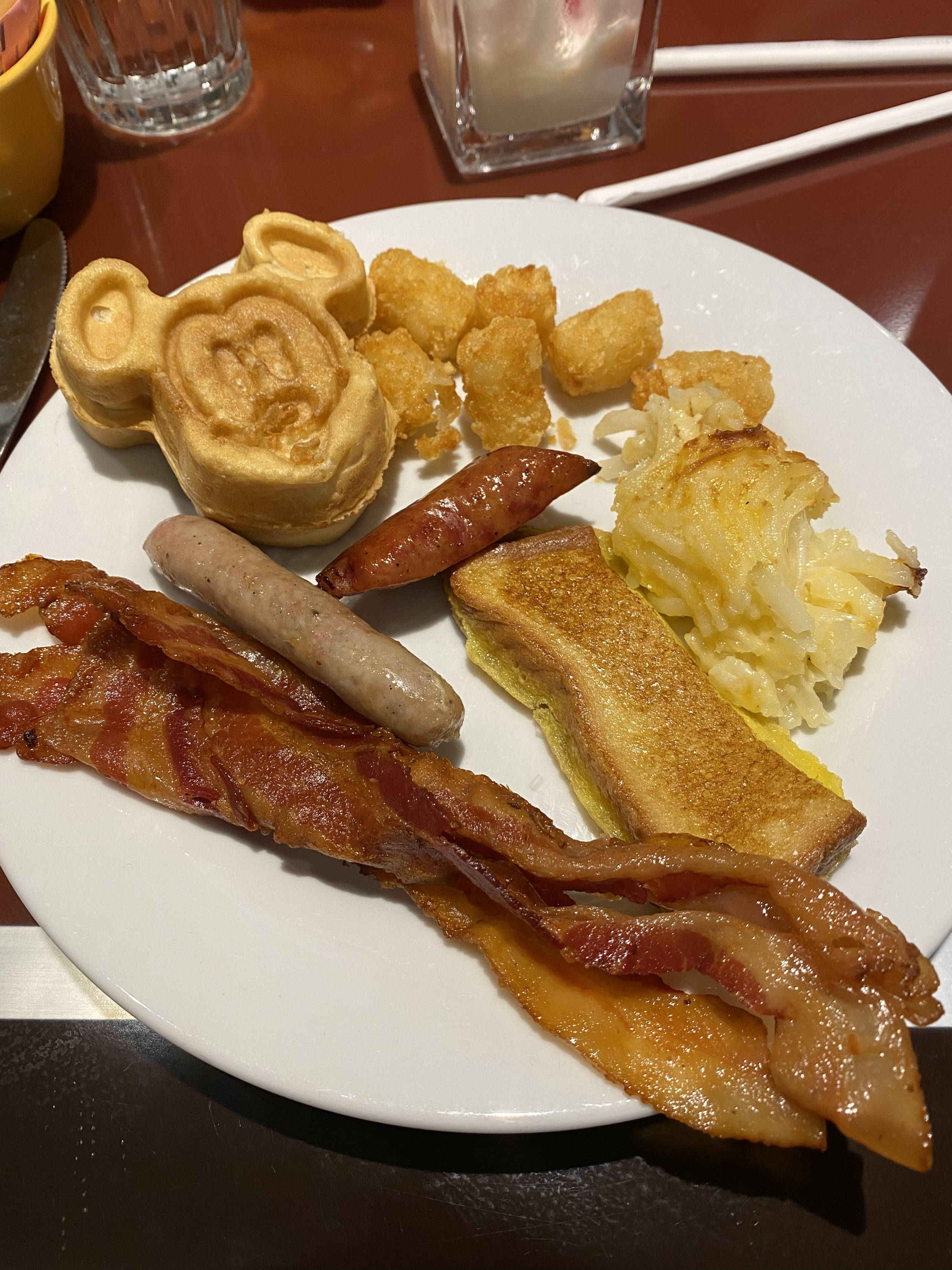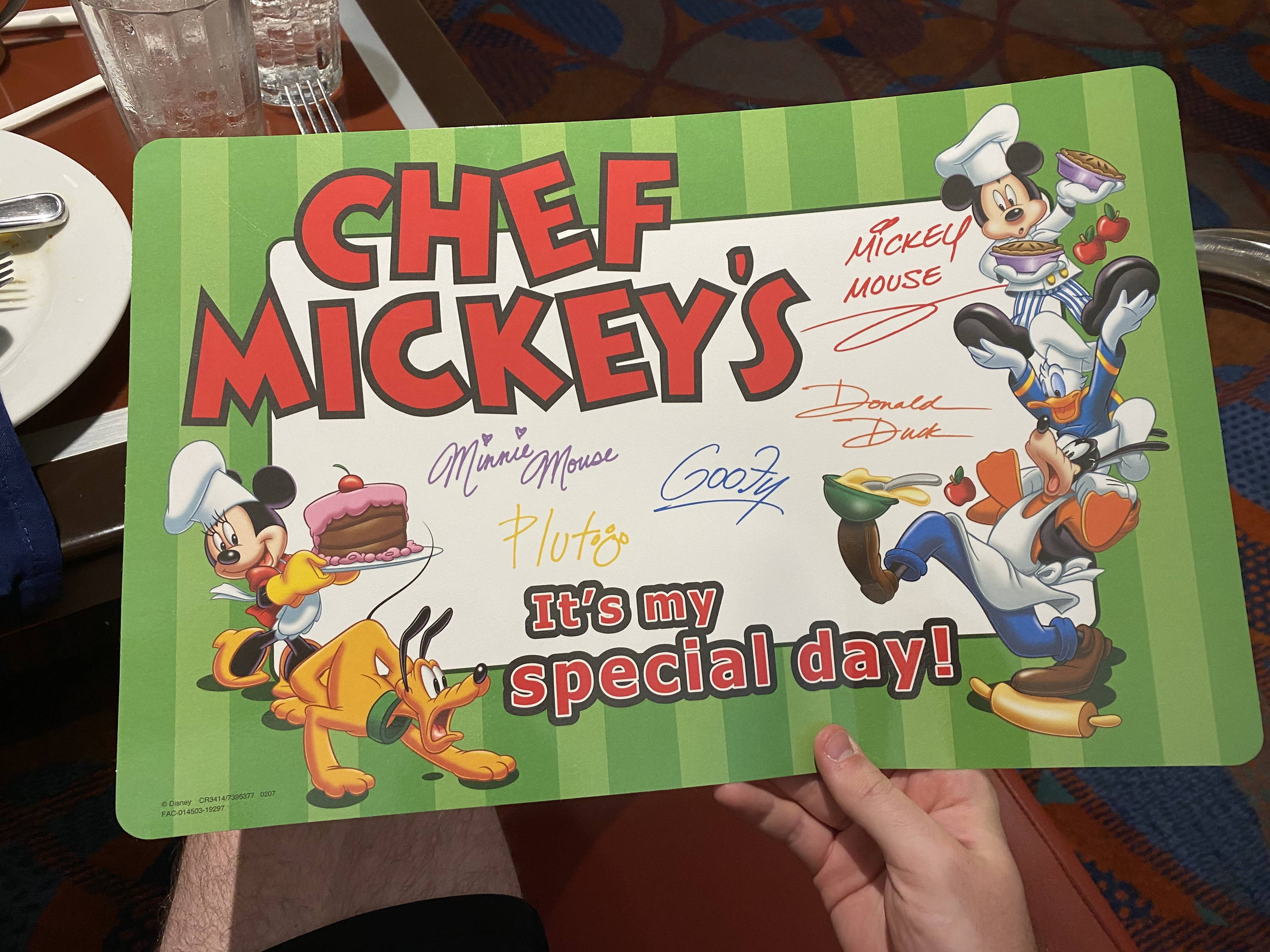 We received this parting gift from our server Carol and off we went. Overall, the breakfast isn't really anything special. But for $25 for an all you can eat Disney Family Style meal with fantastic views of the parks from the Contemporary, it's hard to beat. We love a traditional breakfast and really don't care about meeting the characters, so the experience was extremely justifiable for us. We can, however, understand that for some who care more about the characters or a unique breakfast, it can be skippable.
If you liked this article make sure to check out ourstore here, and use LOSTBROSBLOG for 10% off your first order!