As Disney World begins to reopen and the parks and resorts return to making magic, the Lost Bros are cautiously returning also. This weekend, we booked a cabin at Disney's Fort Wilderness campground to do some product shooting and get a better idea of what measures were in place to ensure proper social distancing and enhance guest and Cast Member safety.
We chose the cabins at Fort Wilderness because they're arguably the most socially distant lodging option on property, with each cabin being separated from the rest.
Upon arrival, the check-in process was quick and easy. Fort Wilderness has always had a unique check-in process with the drive-through toll booths, so this naturally ensured a safe and contactless check-in (with the exception of the Cast Member working the toll booth). You can now bypass the check-in desk completely with contactless check-in. Your room number will be sent to your phone when ready via the My Disney Experience app and from there you can proceed straight to your room. Your phone is also now able to open your door for you, which eliminates the immediate need for a magicband.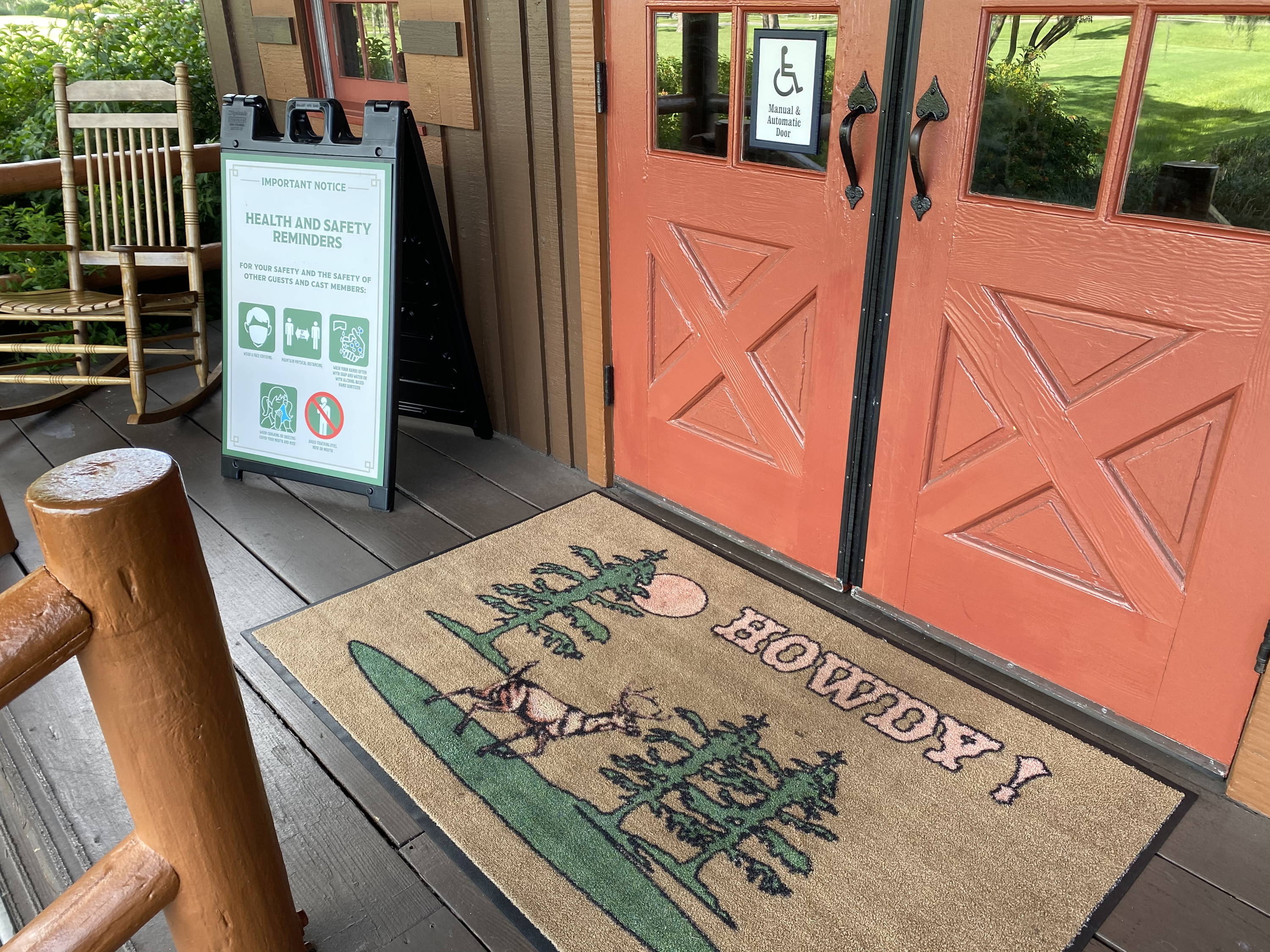 We received our cabin number and proceeded directly there. Your cabin comes with a parking space out front, so there isn't any need to trek through resort property on foot like other resorts, potentially exposing yourself to other guests.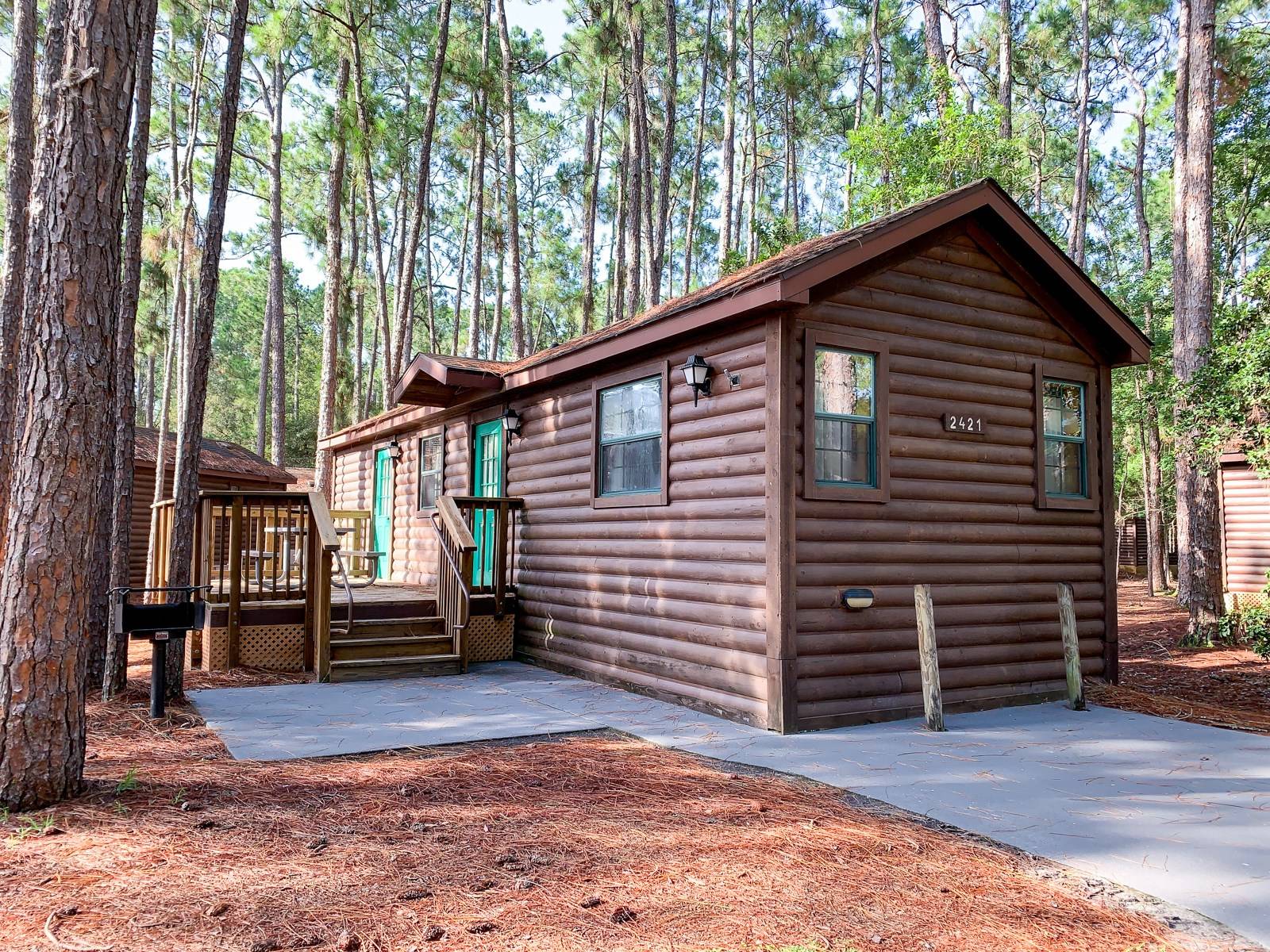 Our room was cleaned more thoroughly than times before. Things like our TV remote being sealed in plastic, our shower soaps being contained with lids with 'clean' stickers on them, and even a piece of paper left on the desk that highlighted all enhanced cleaning procedures in the room welcomed us.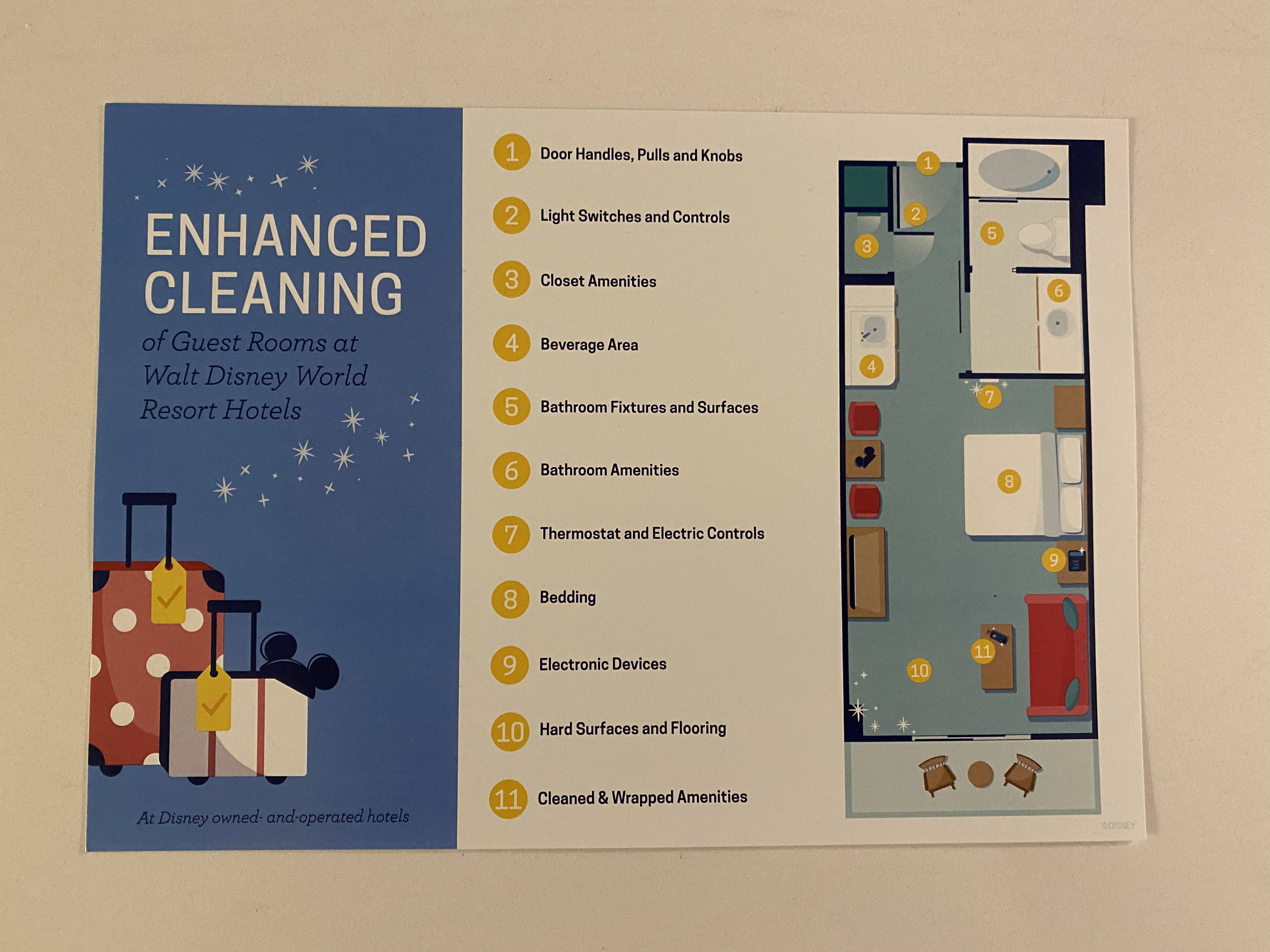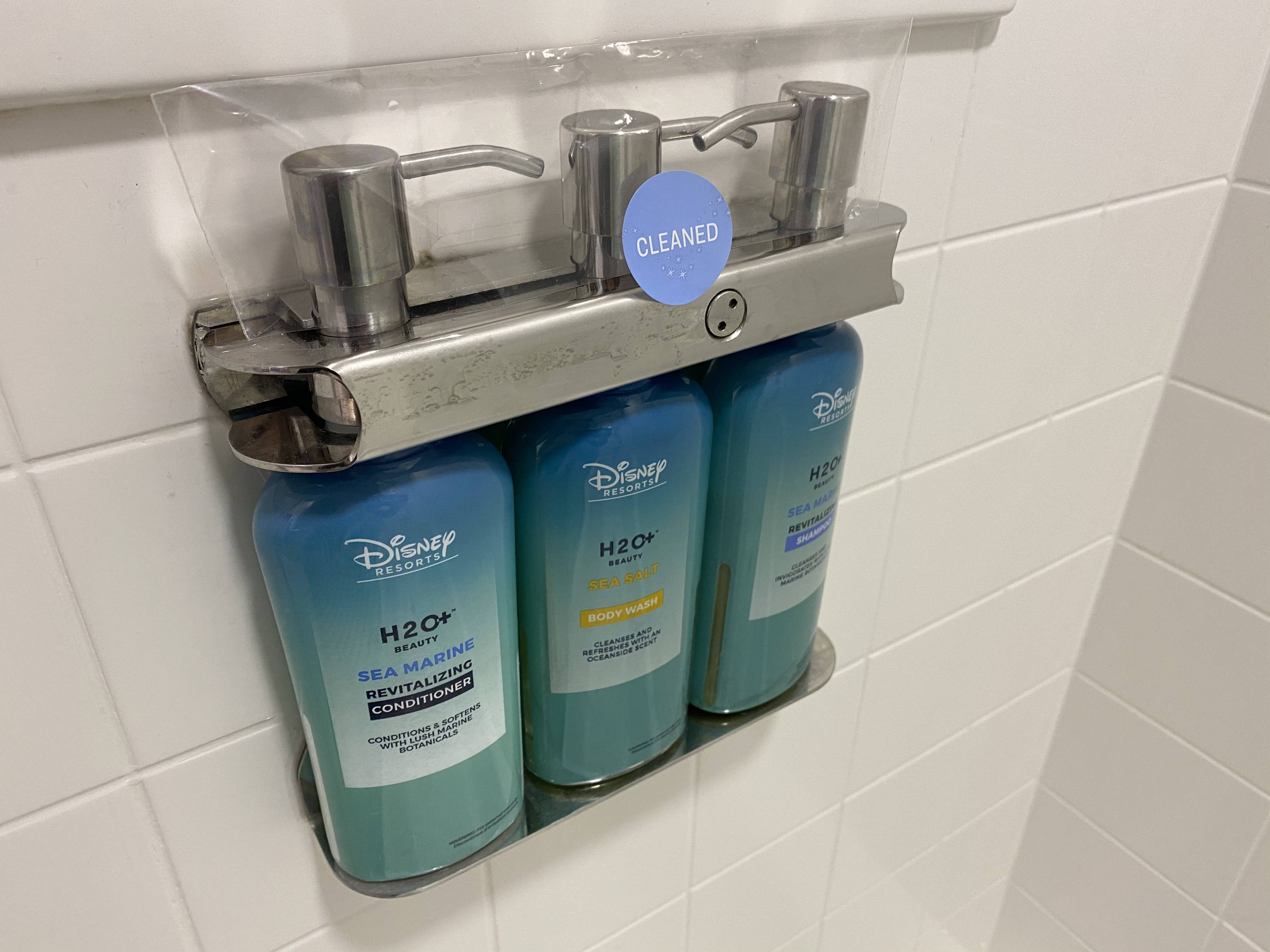 Golf carts are pretty essential for getting from point A to point B at Fort Wilderness, but at $70/day the price is pretty hefty. Face masks are now required while driving around property even in your golf cart, so be sure to put it on even before you leave your room. This is another new policy that we saw guests complying with at almost all times.
Even with cabins and tent sites appearing to be at almost full occupancy, common areas like The Settlement were pretty quiet. P&J's Southern Takeout is the only quick-service dining location open at the campground and is whipping up traditional theme park food like burgers and nuggets, however, they also offer the cornbread and the Strawberry Short Cake desert from Hoop-Dee-Doo that we missed so dearly. Social distancing markers are set throughout the former Trail's End Buffet to ensure a safe queue line and waiting area for food. Trail's End tables are available for those who wish to eat in, but we elected to take ours back to the cabin. It's also important to note that Crockett's Tavern, the bar inside Trail's End, is also open and serving alcoholic beverages.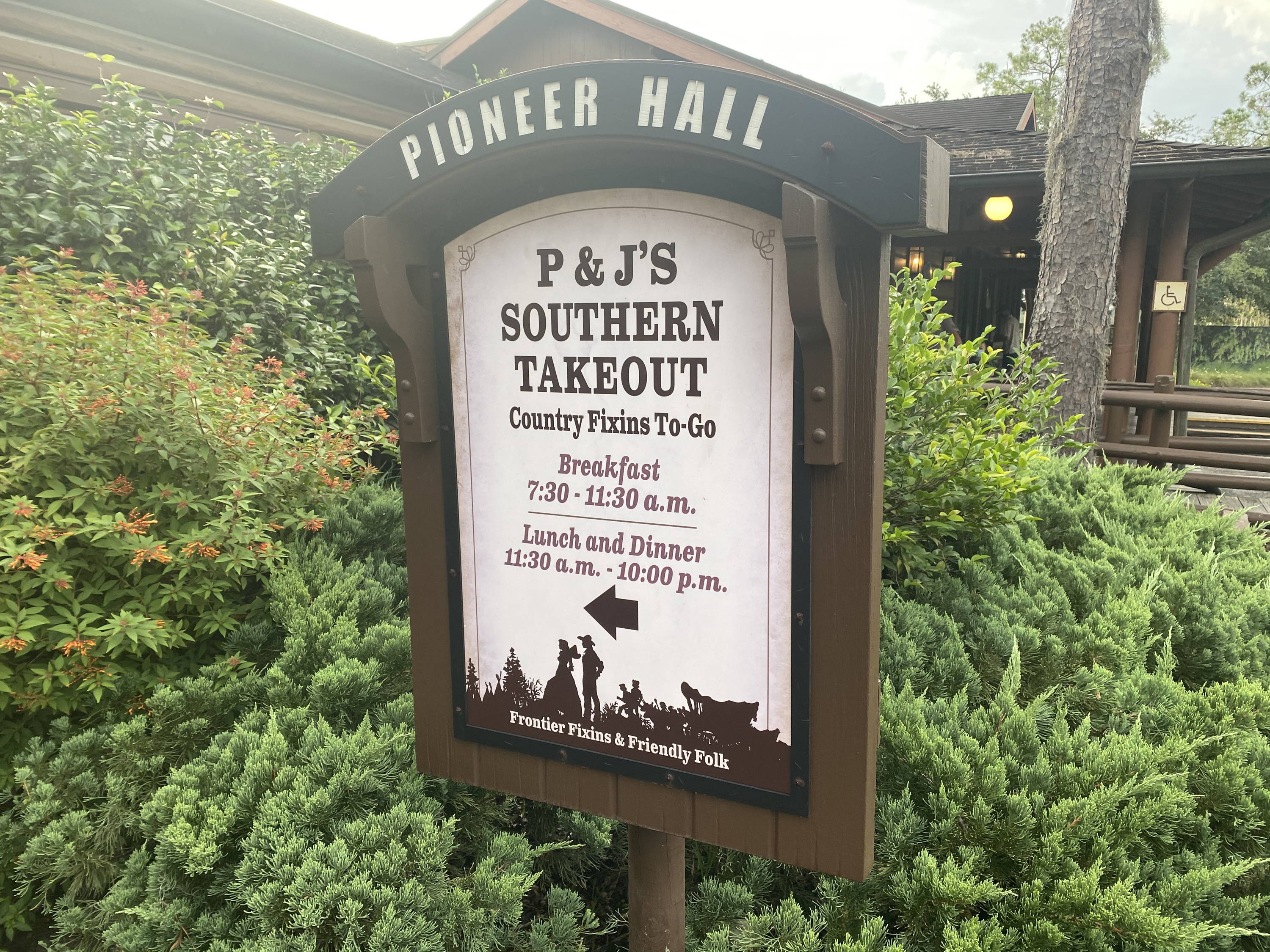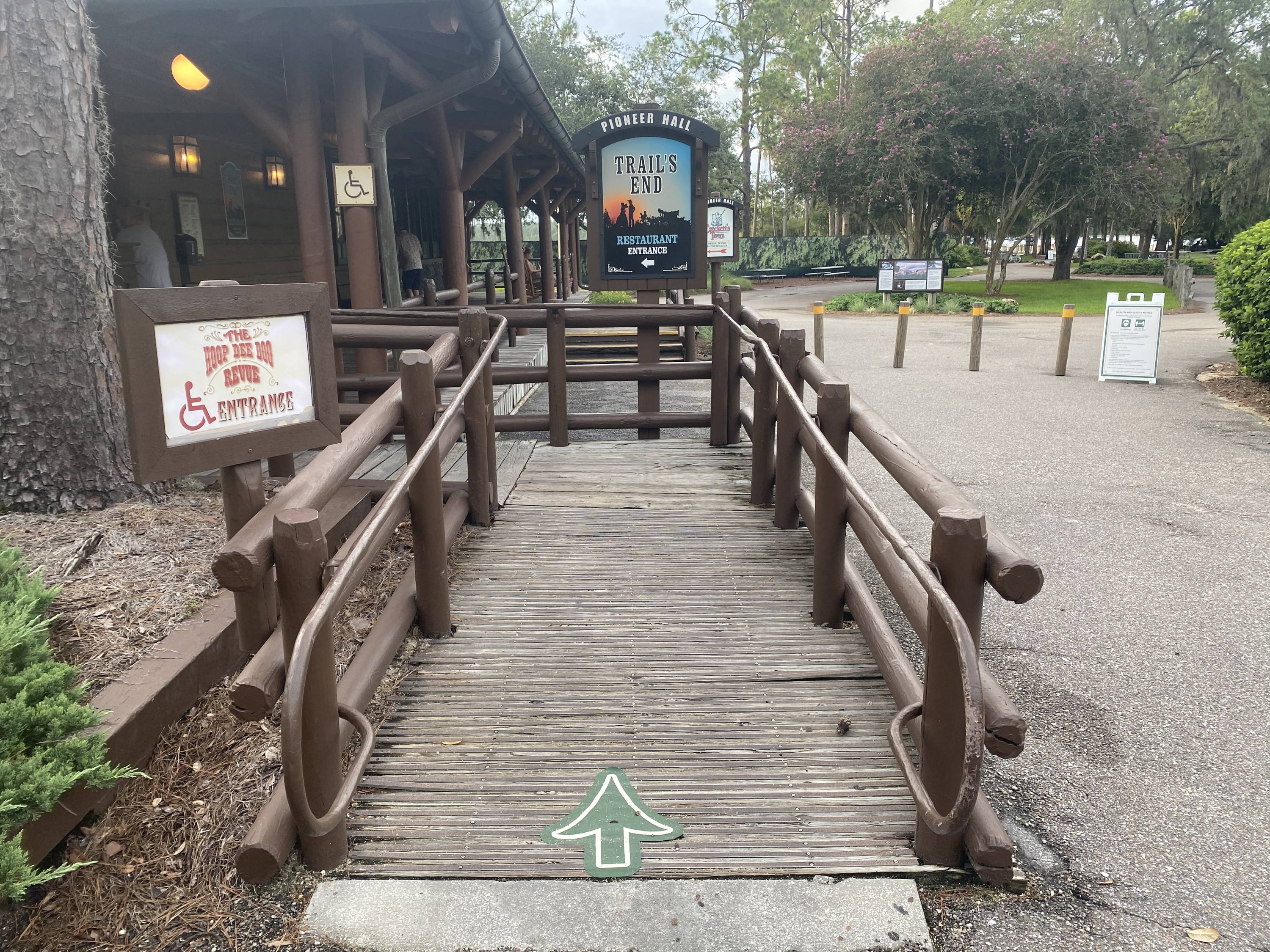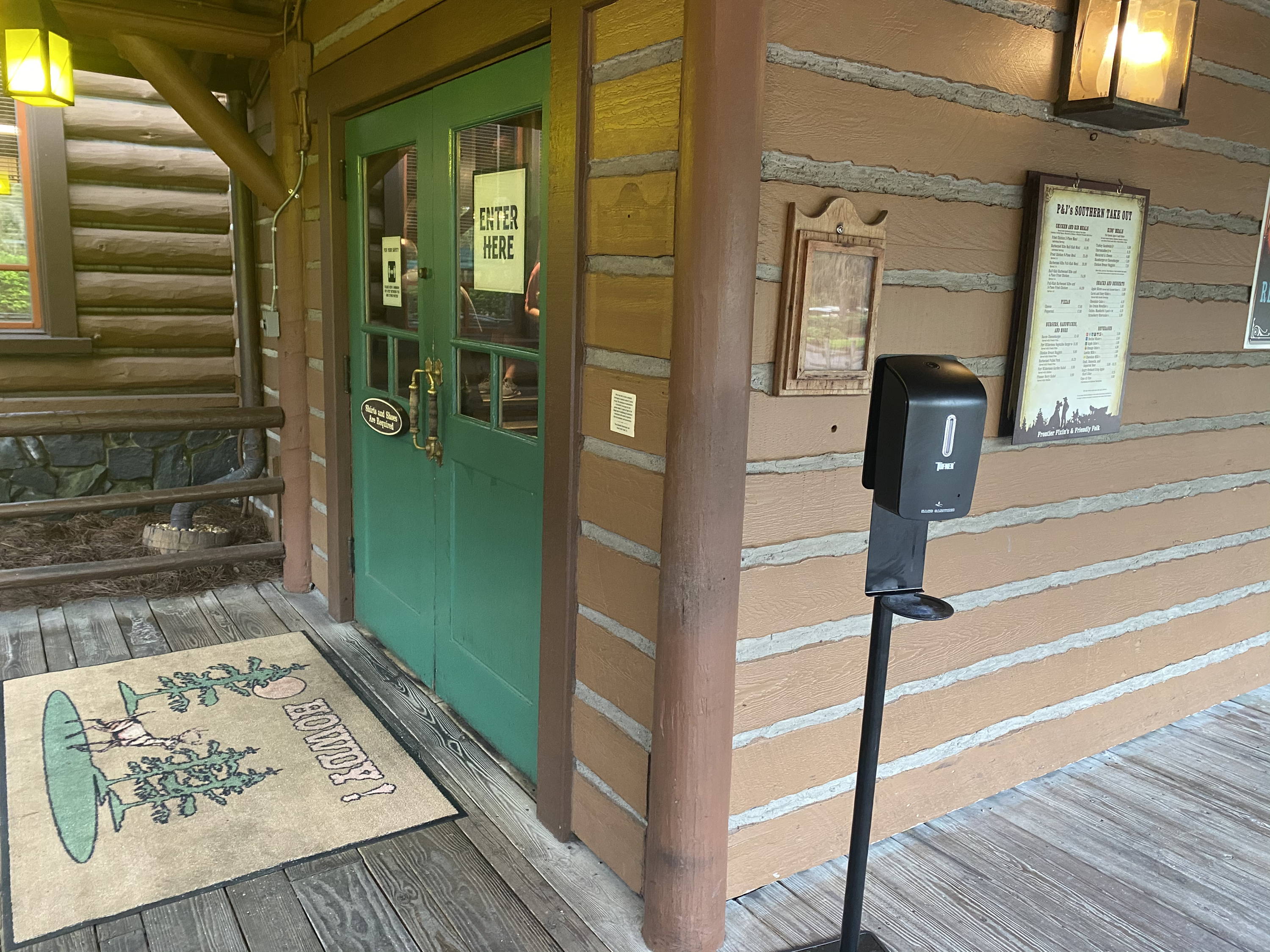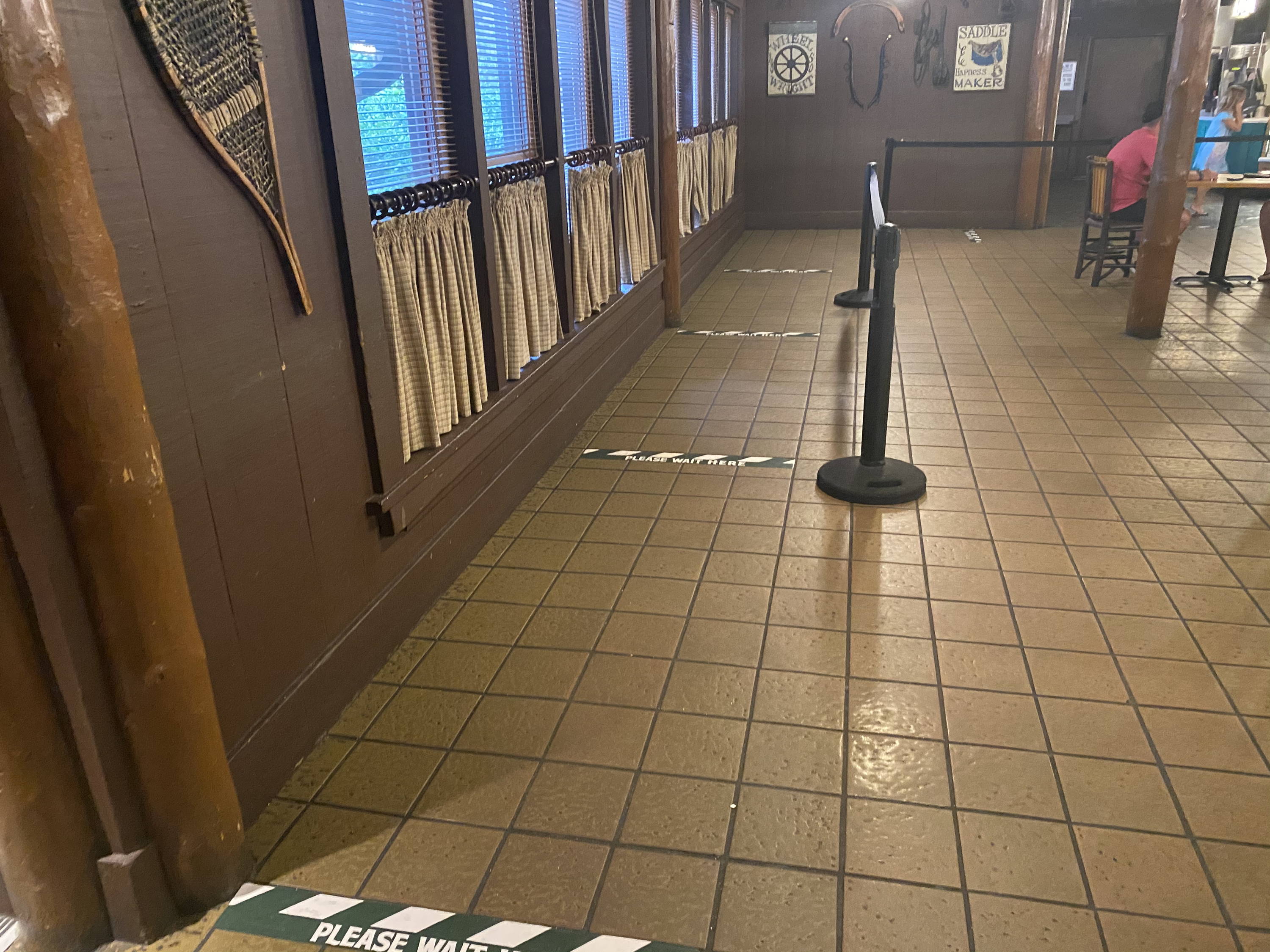 The Meadow Trading Post also gets a steady yet manageable flow of guests throughout the day, however, they tend to sell out of a lot of their food selections toward the end of the day, so it may be beneficial to go in the morning.
Beyond that, various recreation activities are still available for enjoyment. While boat rentals are currently unavailable, canoe rentals by the main pool are operating for a leisurely stroll down the river. Or, rent a bike and trek the campsite on wheels. Fishing expeditions are also available if you'd rather chase after the catch of the day. All of the currently operating recreation activities require little to no contact with other guests and equipment is sanitized after every use. Plus, queue lines now contain socially distant markers to reinforce safety.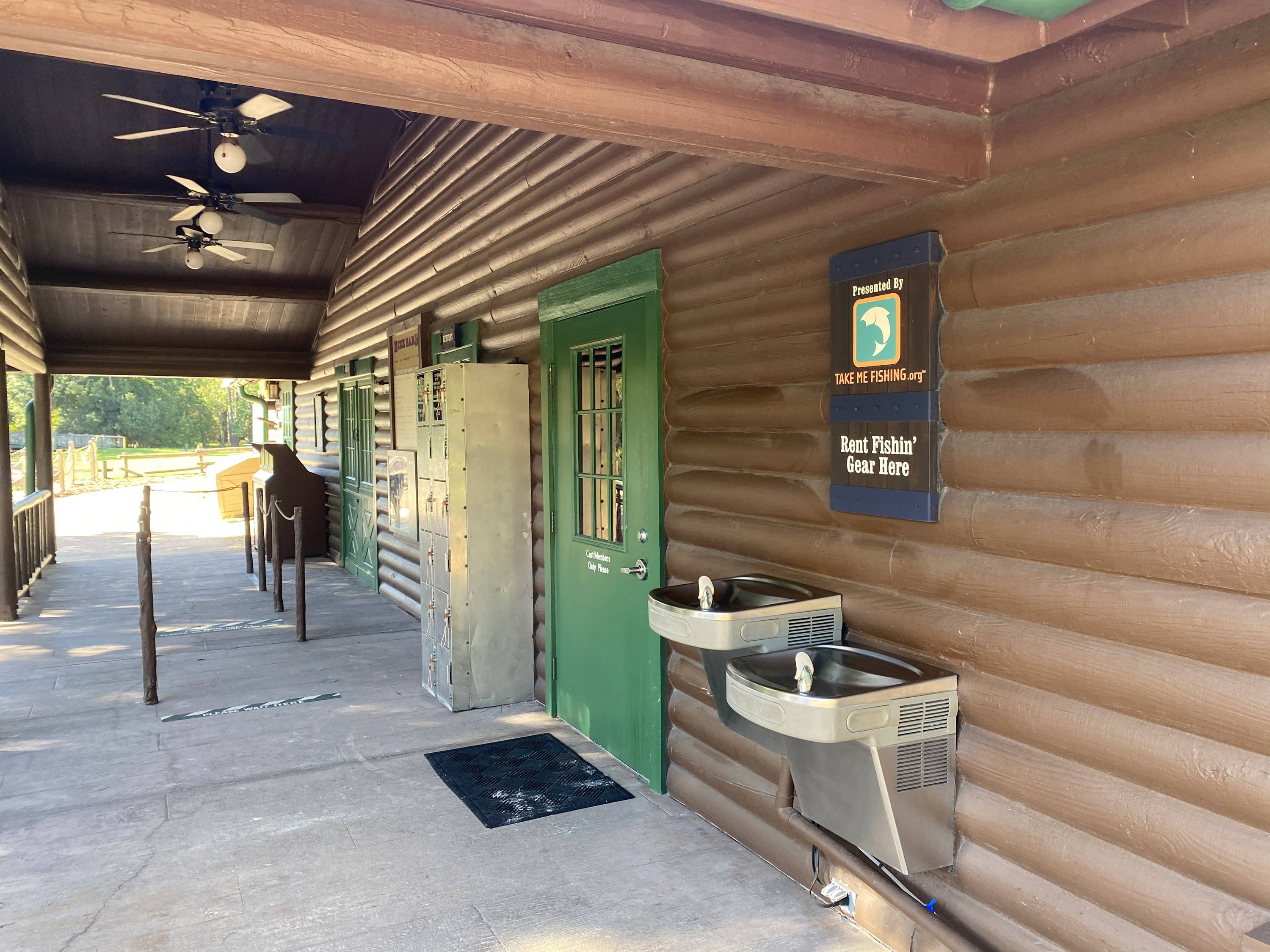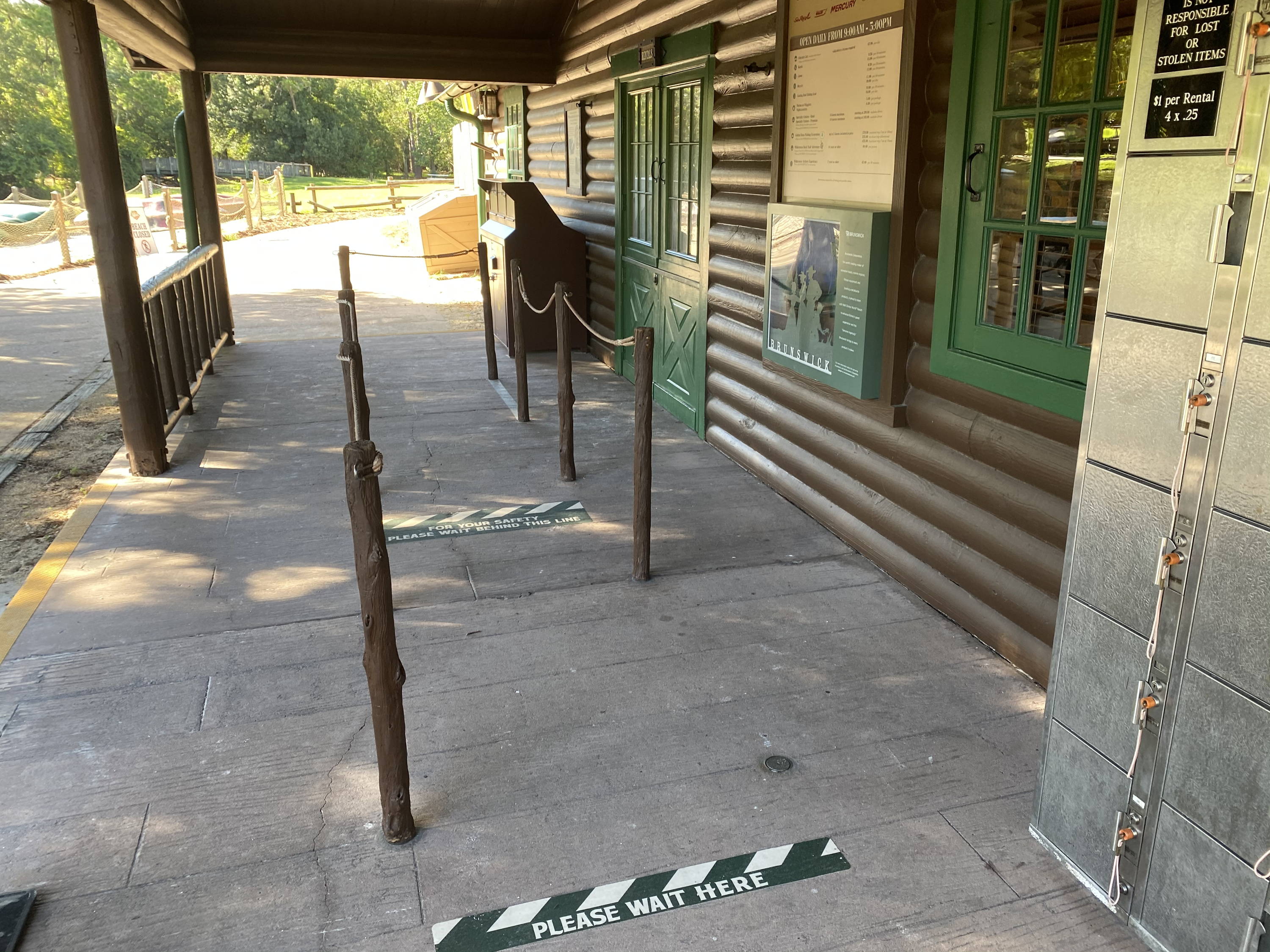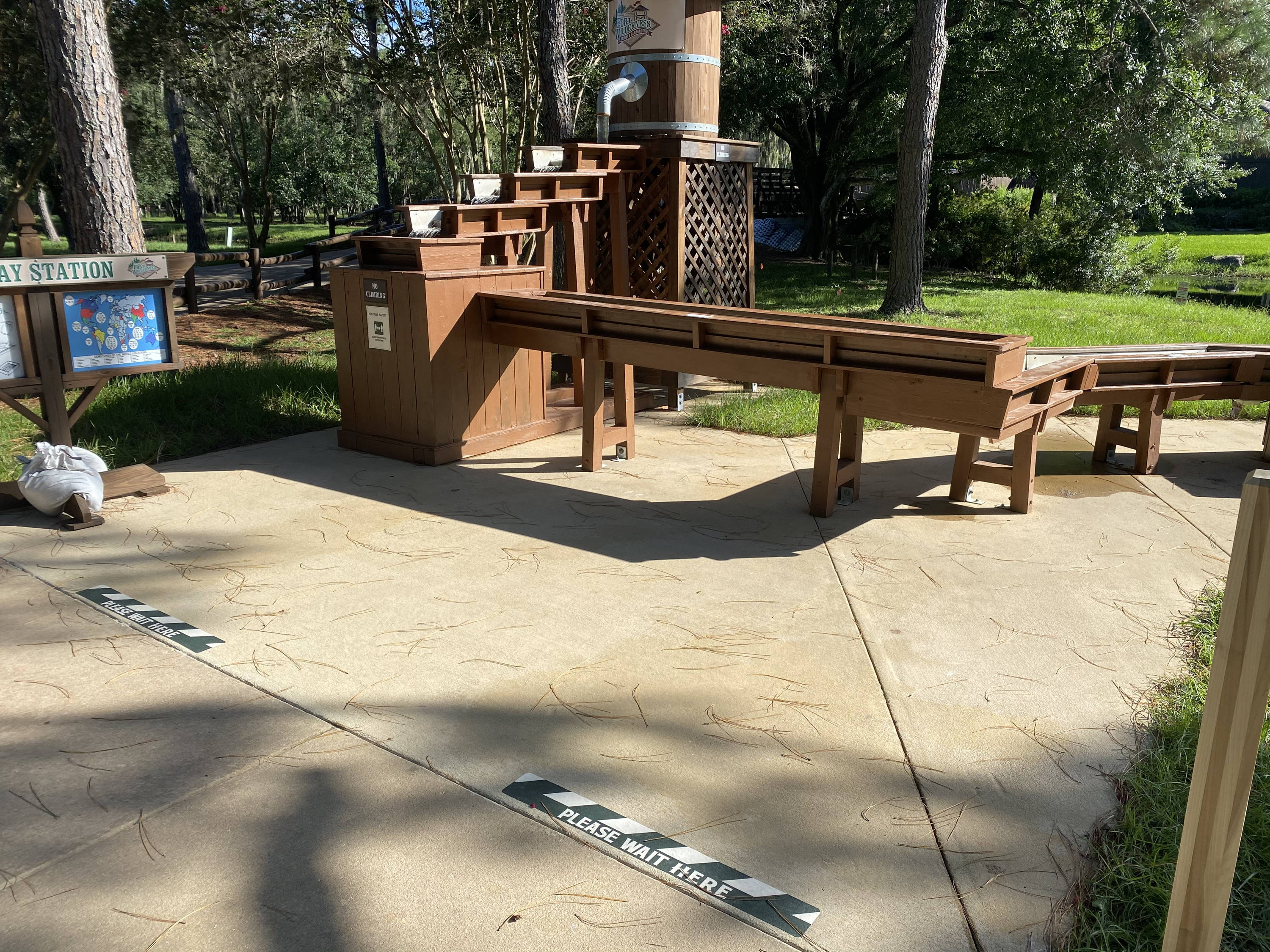 The biggest issue with the campground as far a sanitization goes is the pool. While there are various pools around the campground, we found the main pool to almost always be pretty crowded. Recreation staff do a good job of enforcing the rules and reciting them to pool guests every hour or so, however, because masks aren't required in the water, it makes it a "use your best judgment" scenario. The same goes for some of the other smaller pools around the campground.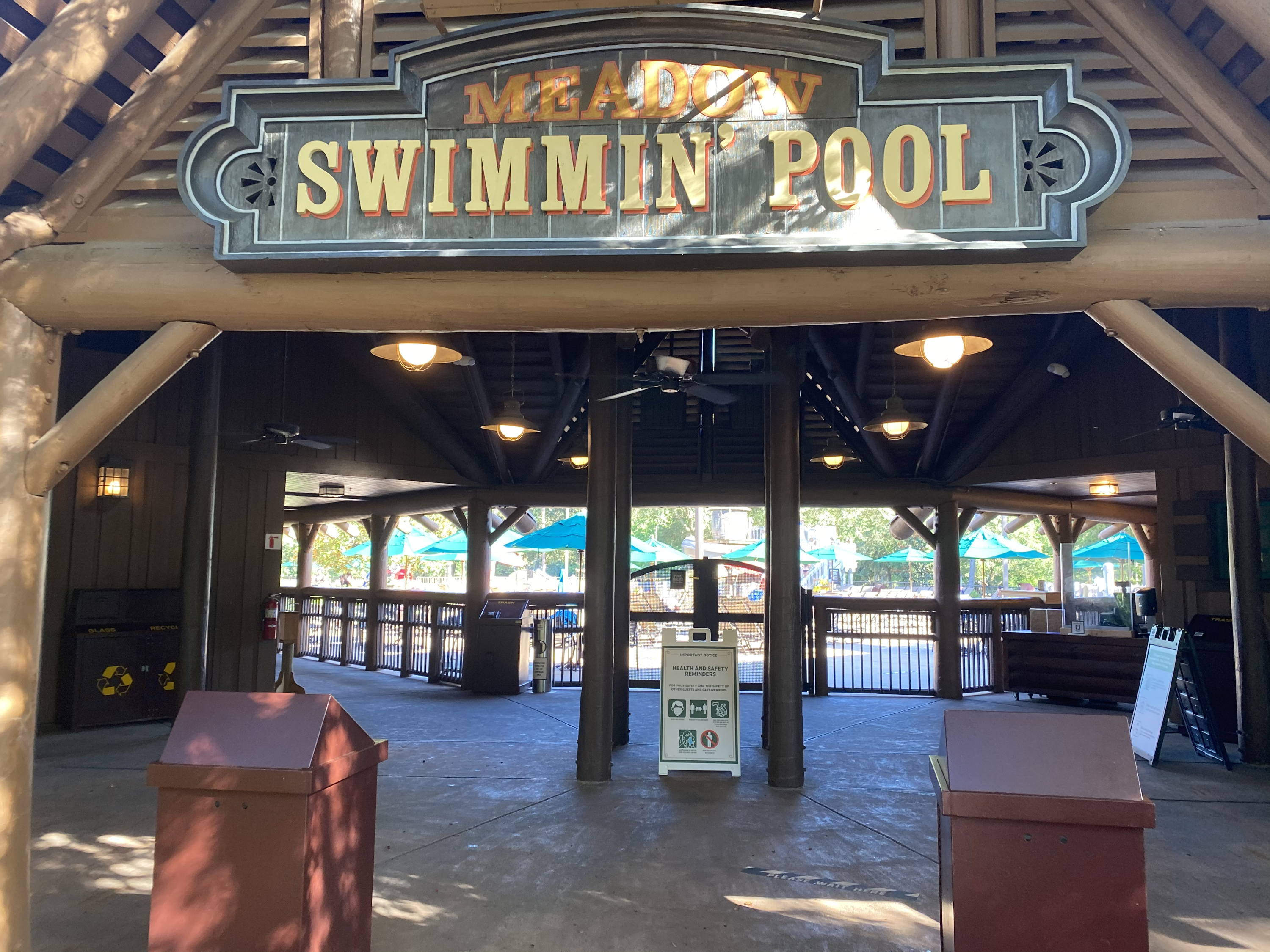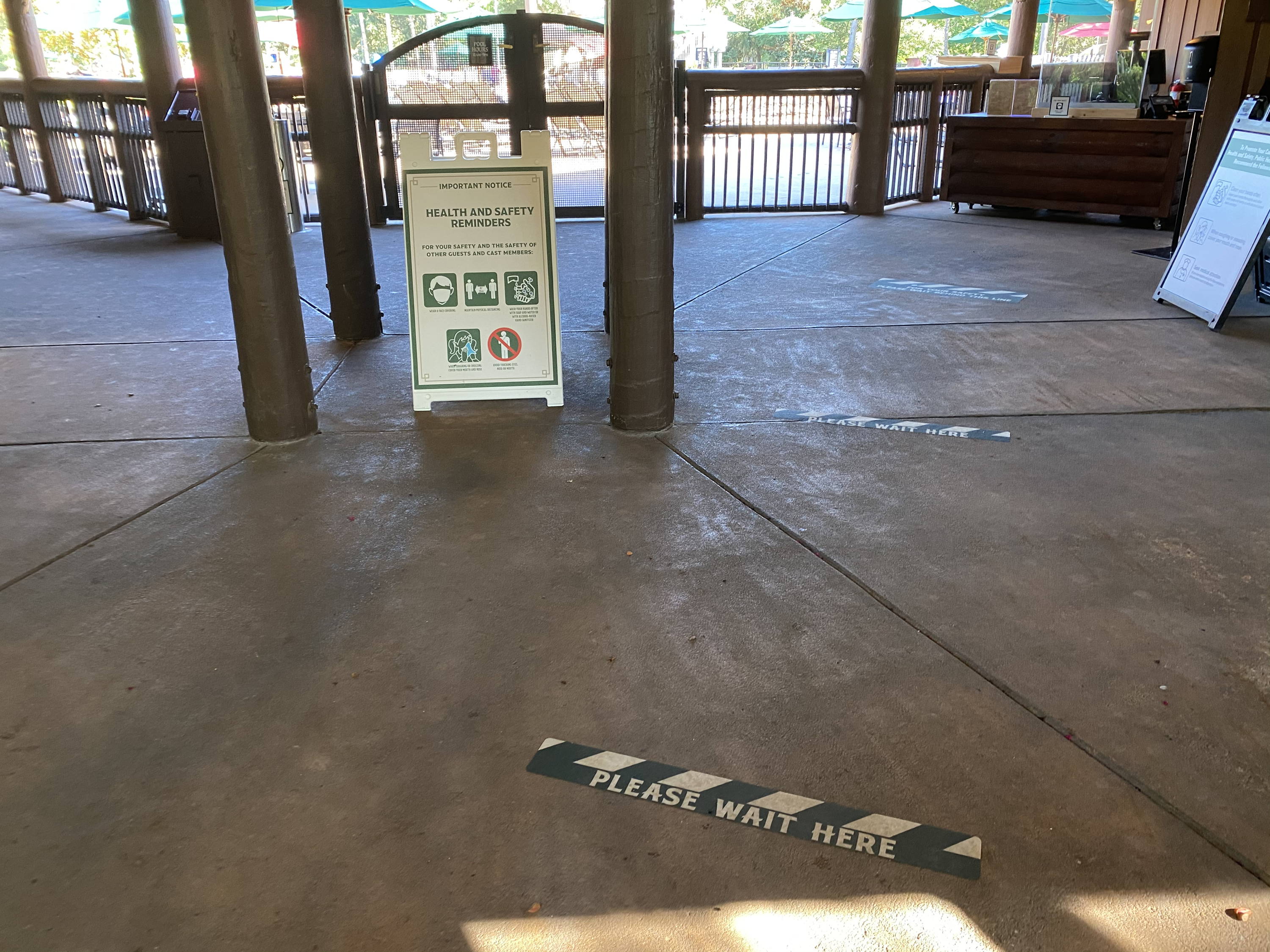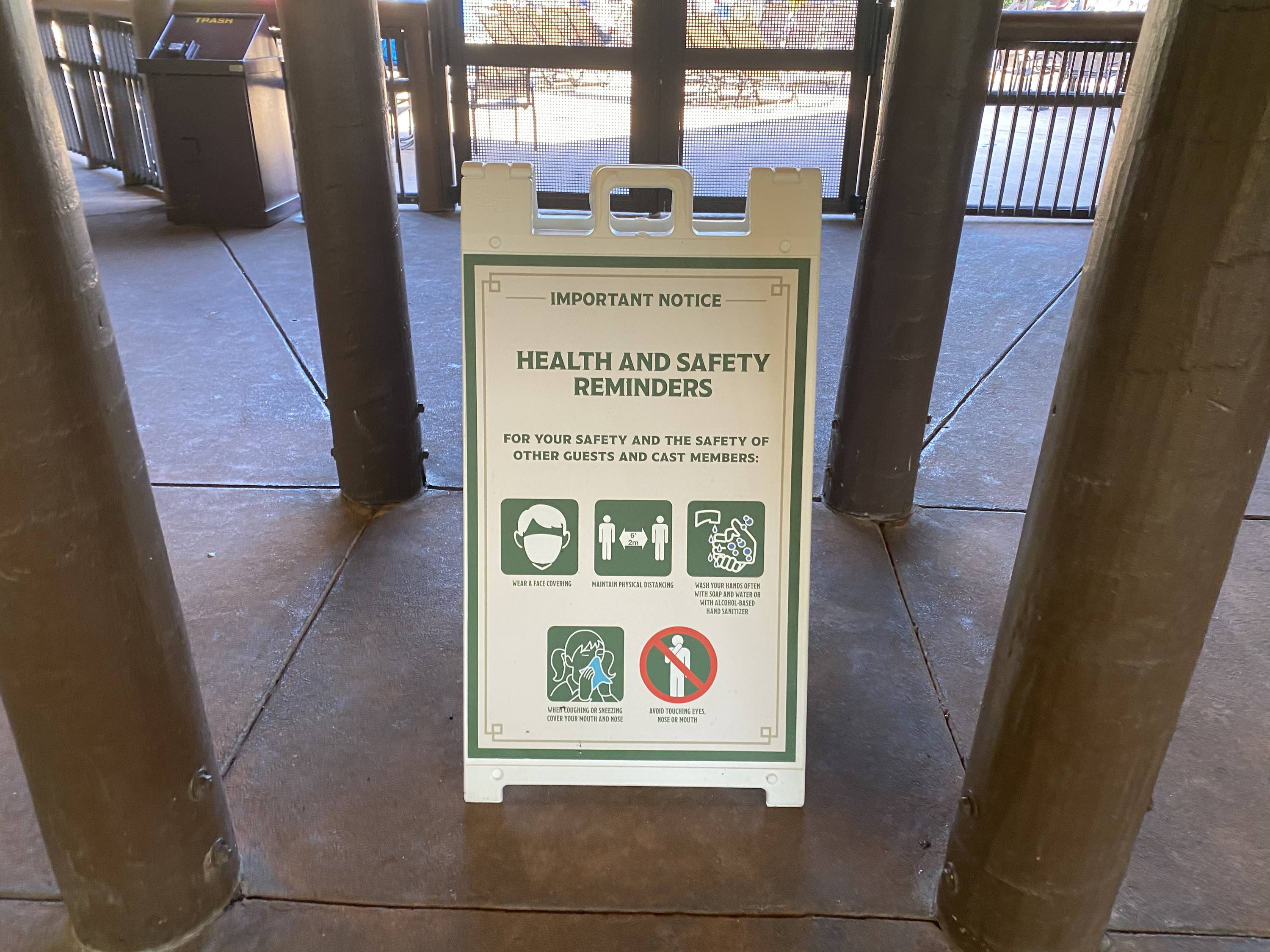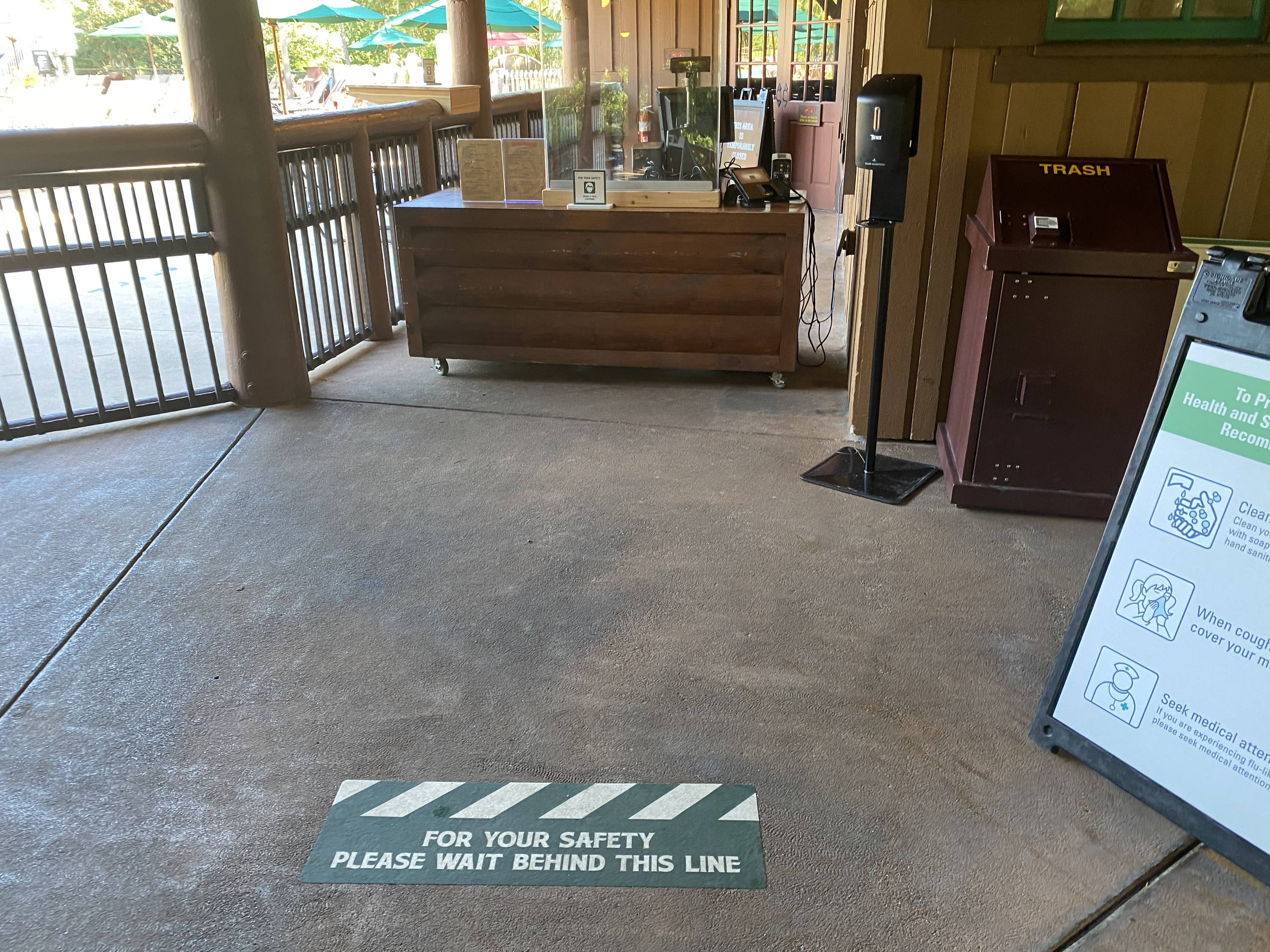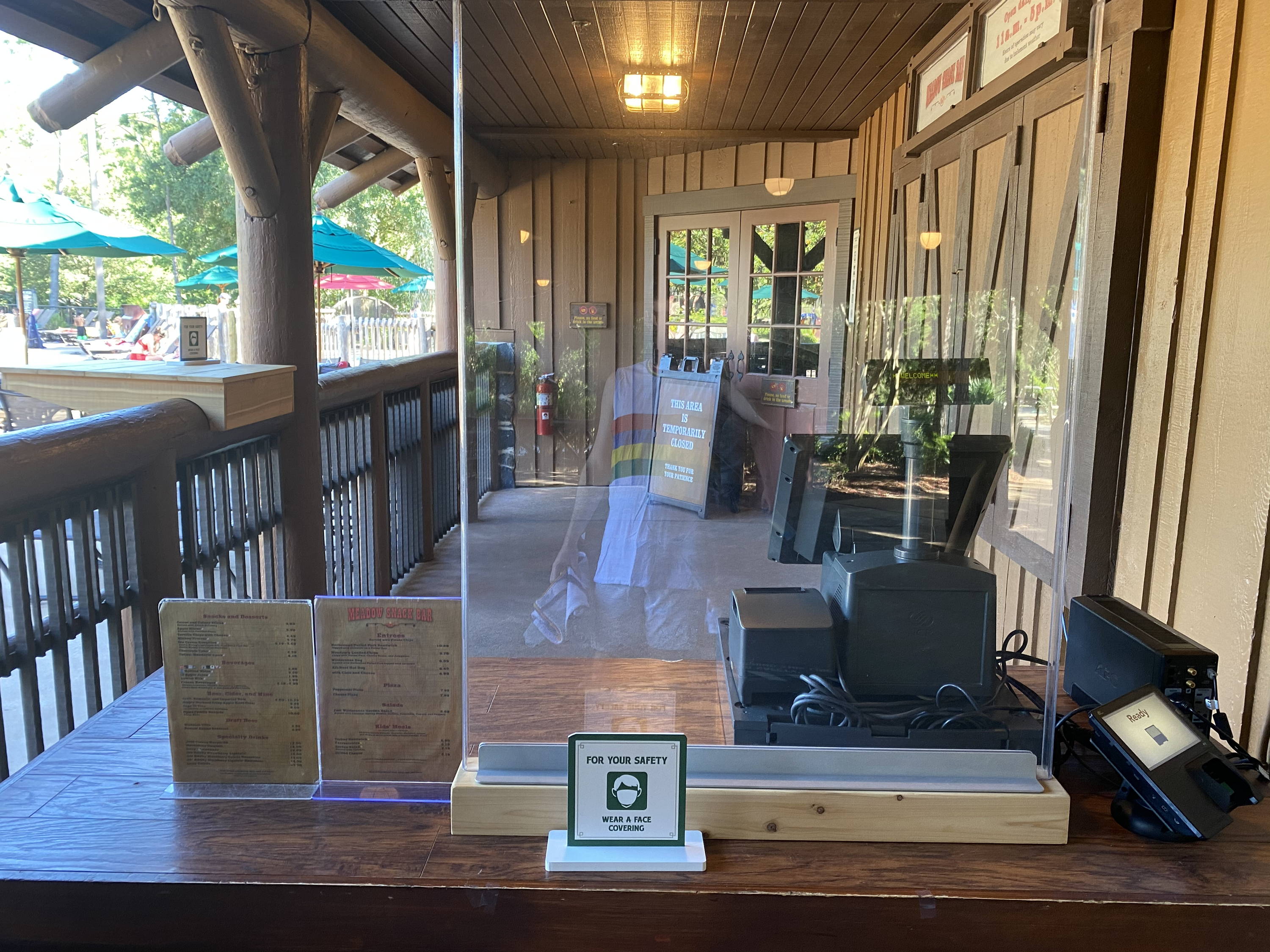 Overall, we feel extremely safe at the campgrounds. A big part of social distancing is just being mindful of your surroundings and ensuring you're distanced at all times, but it's not a difficult thing to do at the campgrounds. While we're still hesitant to move up to regular resort stays, and still have a long way to go until we step foot in the parks again, this was a great first step in the process and it was amazing to be back at Disney!
If you liked this article make sure to check out ourstore here, and use LOSTBROSBLOG for 10% off your first order!