The Wave of American Flavors is one of the most vastly underrated restaurants on Disney Property. Their breakfast menu has been nuked pretty hard post-COVID with some slim menu choices and no breakfast buffet, but prior to the parks closing, the Wave's breakfast was probably the best on property. Their lunch and dinner offerings still stand strong also, and we headed over this week to try out their new Fall cocktail and appetizer offerings!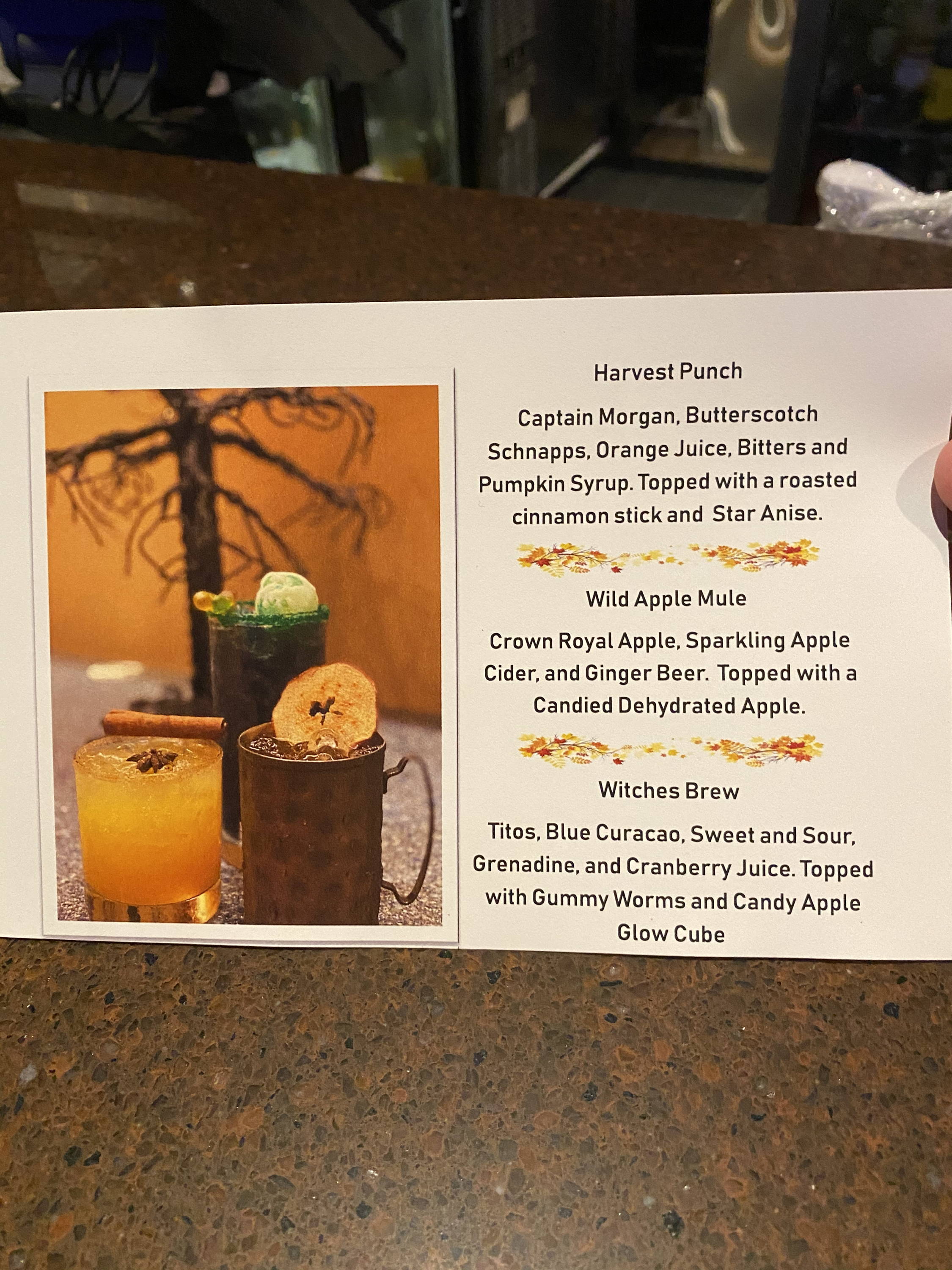 The Harvest Punch, Wild Apple Mule, and Witches Brew are the three new seasonal offerings for cocktails. The Spinach Gnocchi Soup and Pork Bao Buns were all new and rotating additions to the menu also.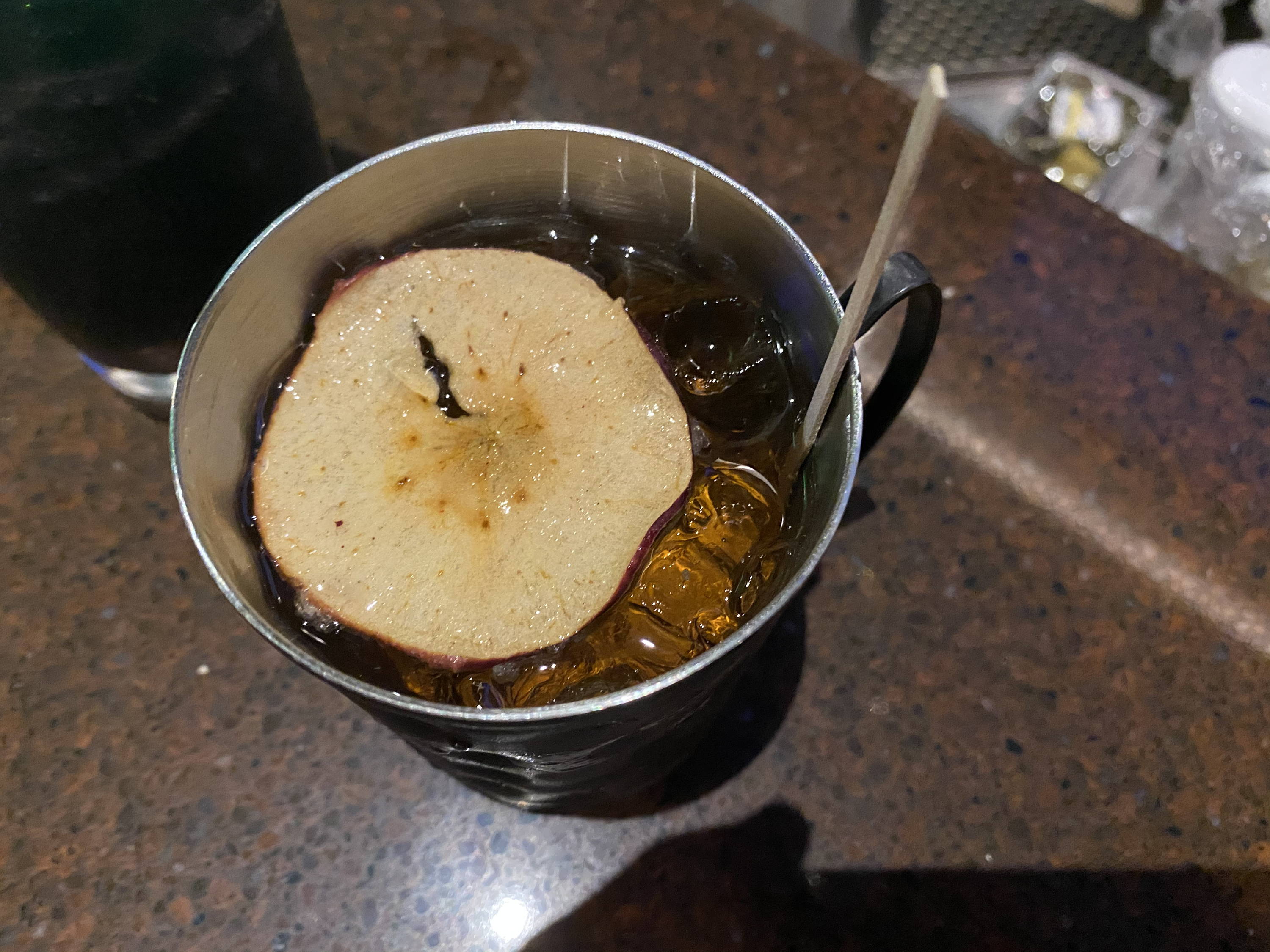 The Wild Apple Mule was your traditional mule with a Fall apple twist. made up of Crown Royal Apple, Sparkling Apple Cider, and Ginger Beer. The mule packed a punch with the spice of the ginger beer, similar to a traditional Moscow Mule. However, the Crown Apple and Apple Cider gave it an extremely strong apple taste, which if you're looking for fall flavors, captures the taste perfectly. I LOVE a traditional Moscow Mule and if you're a fan of apple flavored things, you HAVE to give this one a try!
Harvest Punch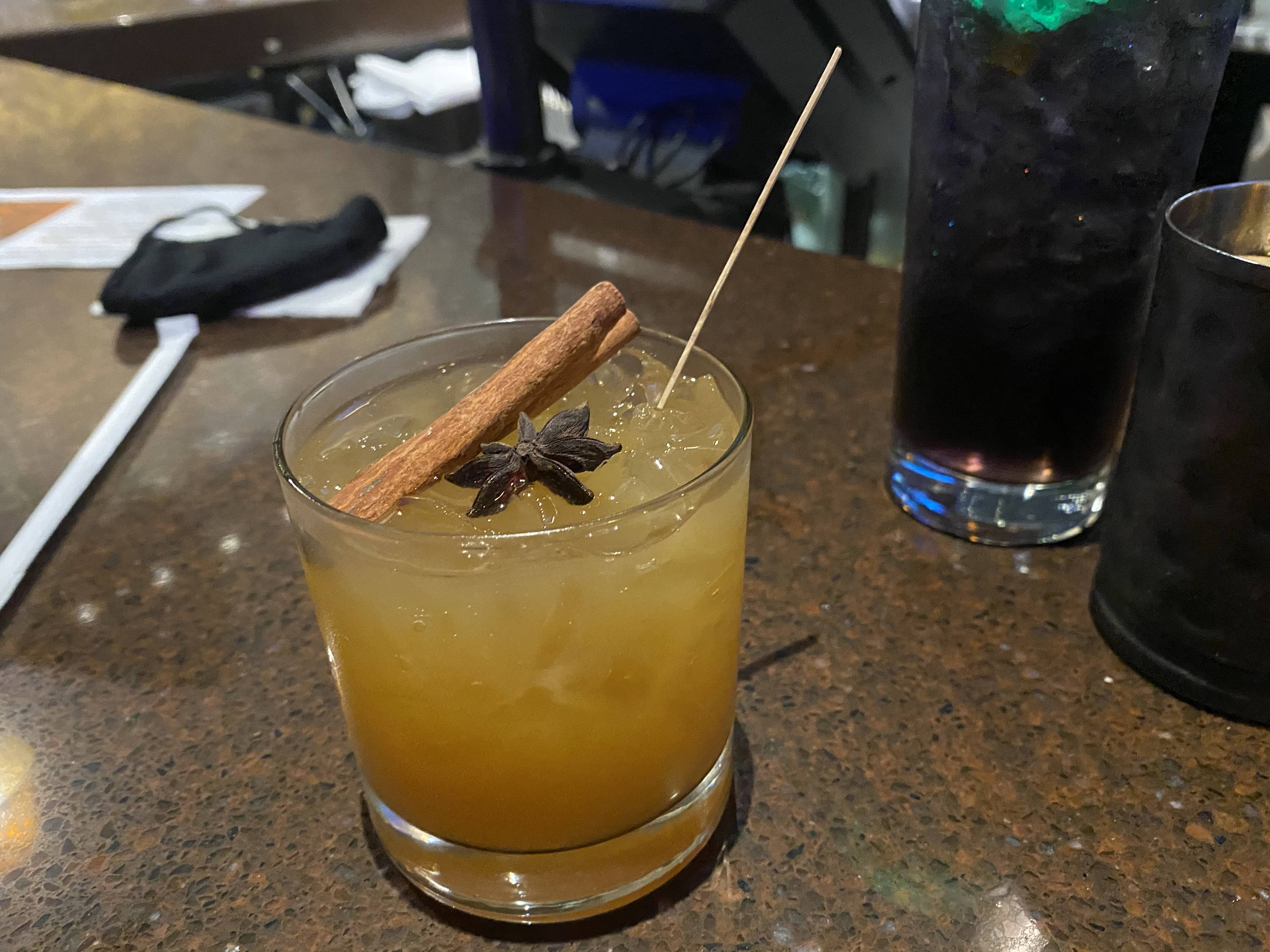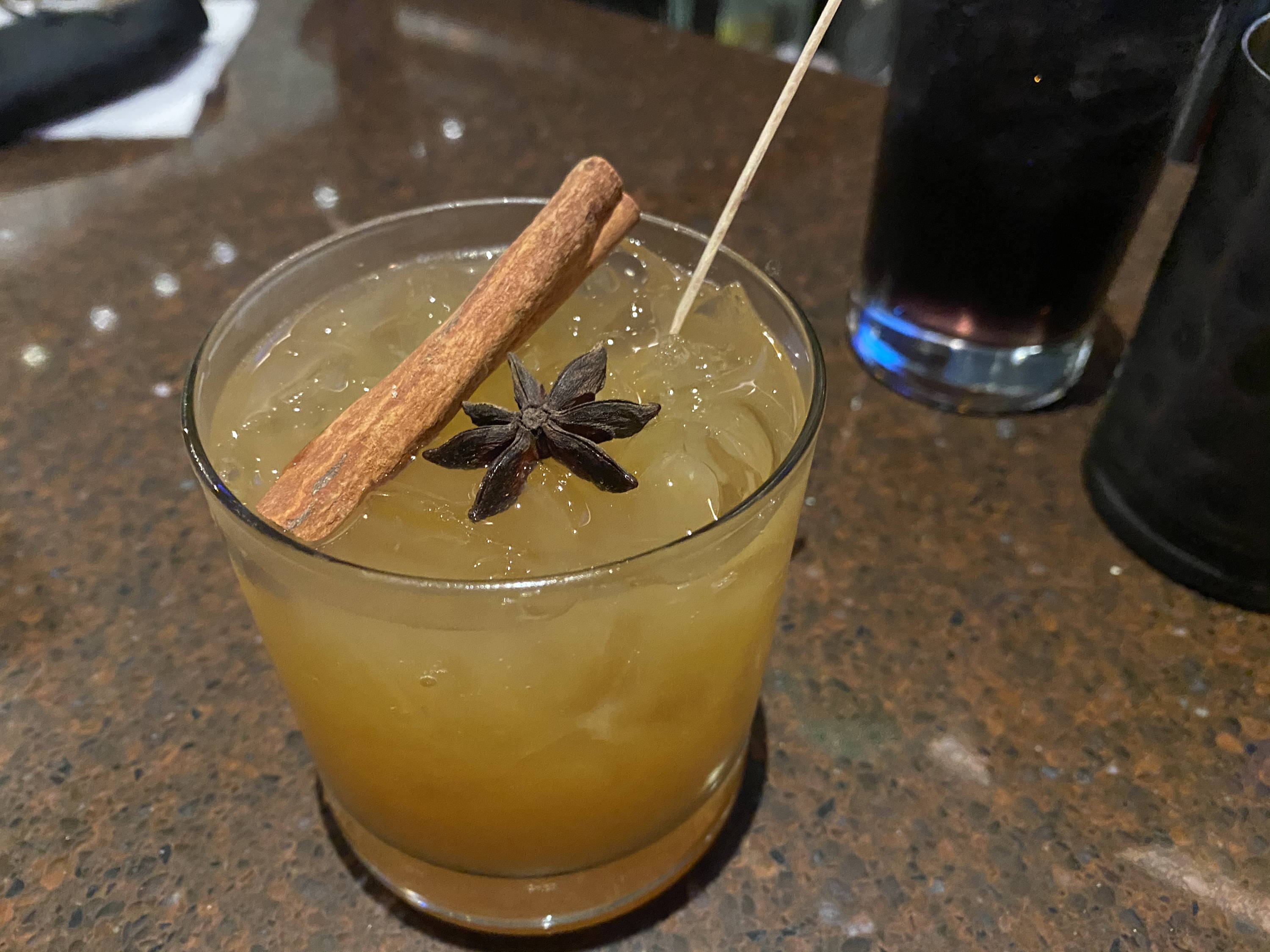 If I could take a basic Fall aesthetic Tik Tok and make it into a drink, it would be this one. The Harvest Punch is made up of Captain Morgan, Butterscotch Schnapps, Orange Juice, Bitters and Pumpkin Syrup, topped with Cinnamon Stick and Star Anise... literally Fall in a cup. It tasted just as amazing as you'd expect too. The pumpkin syrup was strong and mixed really well with the orange juice and butterscotch schnapps. This one was probably our favorite of the three, and it's quite literally the perfect Fall drink!
Witches Brew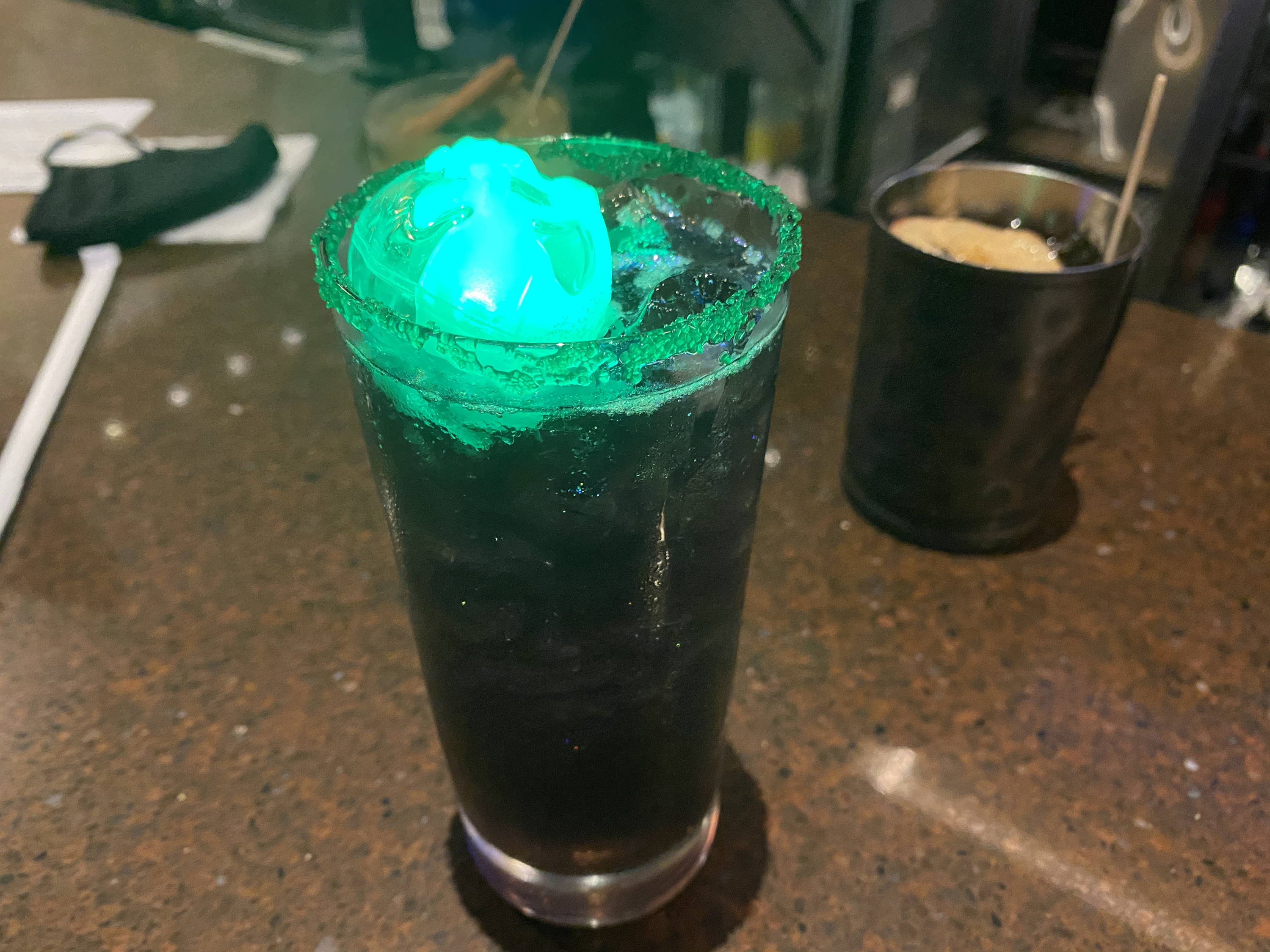 This one is for the sweeter drink fans out there. The Witches Brew is made up of Titos, Blue curaçao, Sweet and Sour, Grenadine, and Cranberry Juice. It's topped with Gummy Worms and a Green Apple Glow-cube, finished with a green sugar rim! As the description implies, this one was defiantly on the sweeter side. However, the cranberry juice did a phenomenal job of cutting much of the sweetness and gave it a great base flavor. The sugar made for a margarita-esq drink and the glitter inside made it particularly unappealing to me, especially when it all rose to the top and it looked like a child had dumped their entire craft box into my drink. Nevertheless, the drink was great for those who like sweet cocktails and I'd defiantly recommend giving this one a try.
Spinach Gnocchi Soup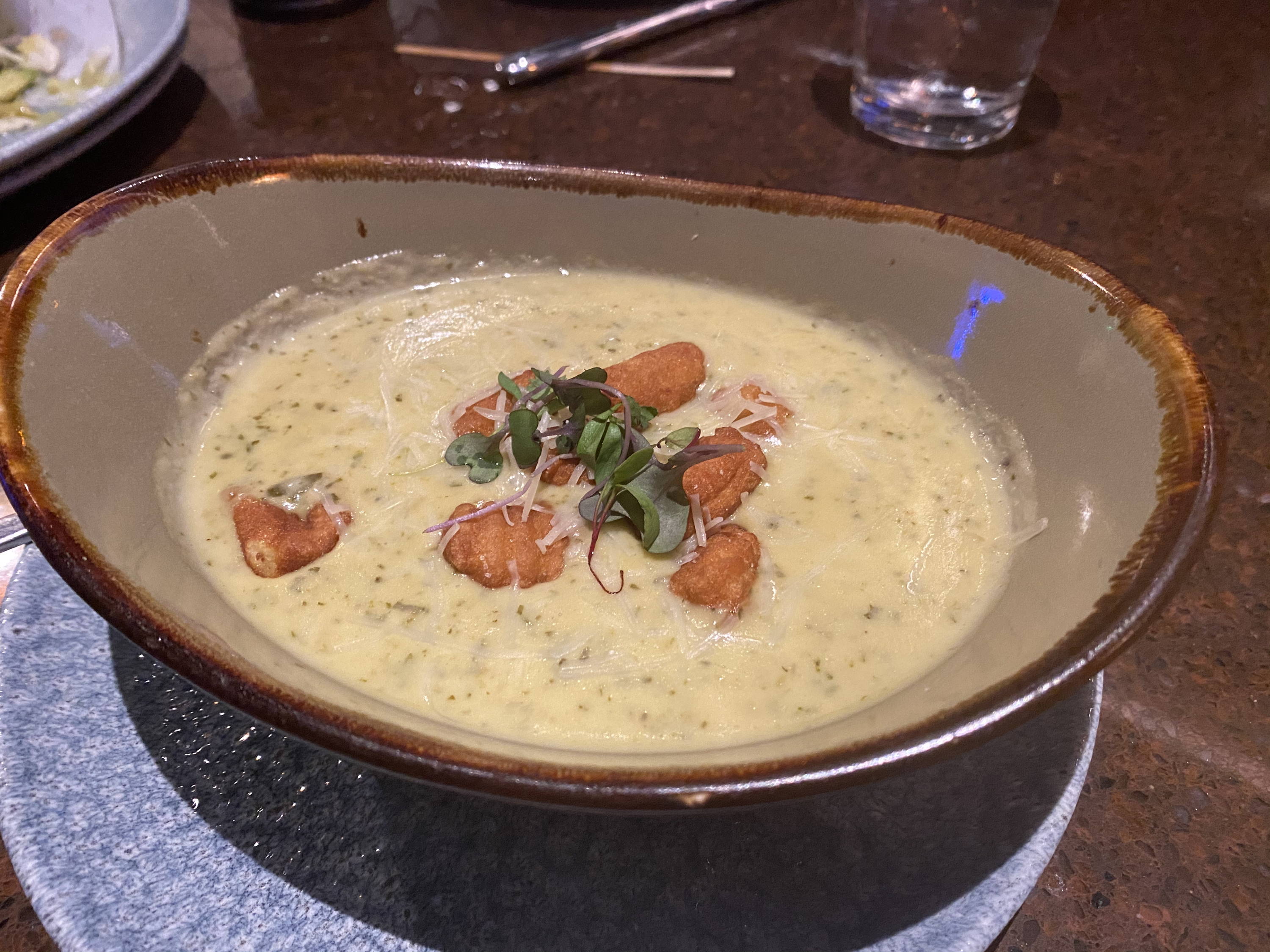 This was by far the best food item we had at the Wave and we literally want to go back for more ASAP. The spinach gonococci soup tasted almost like a cheesy potato soup, with pieces of fried gnocchi and micro greens to top it off. It was served extremely warm and fresh, and the gnocchi added a much needed texture to the soup. This is literally the perfect Fall appetizer to share or get one for yourself as an entree!
Steamed Bao Buns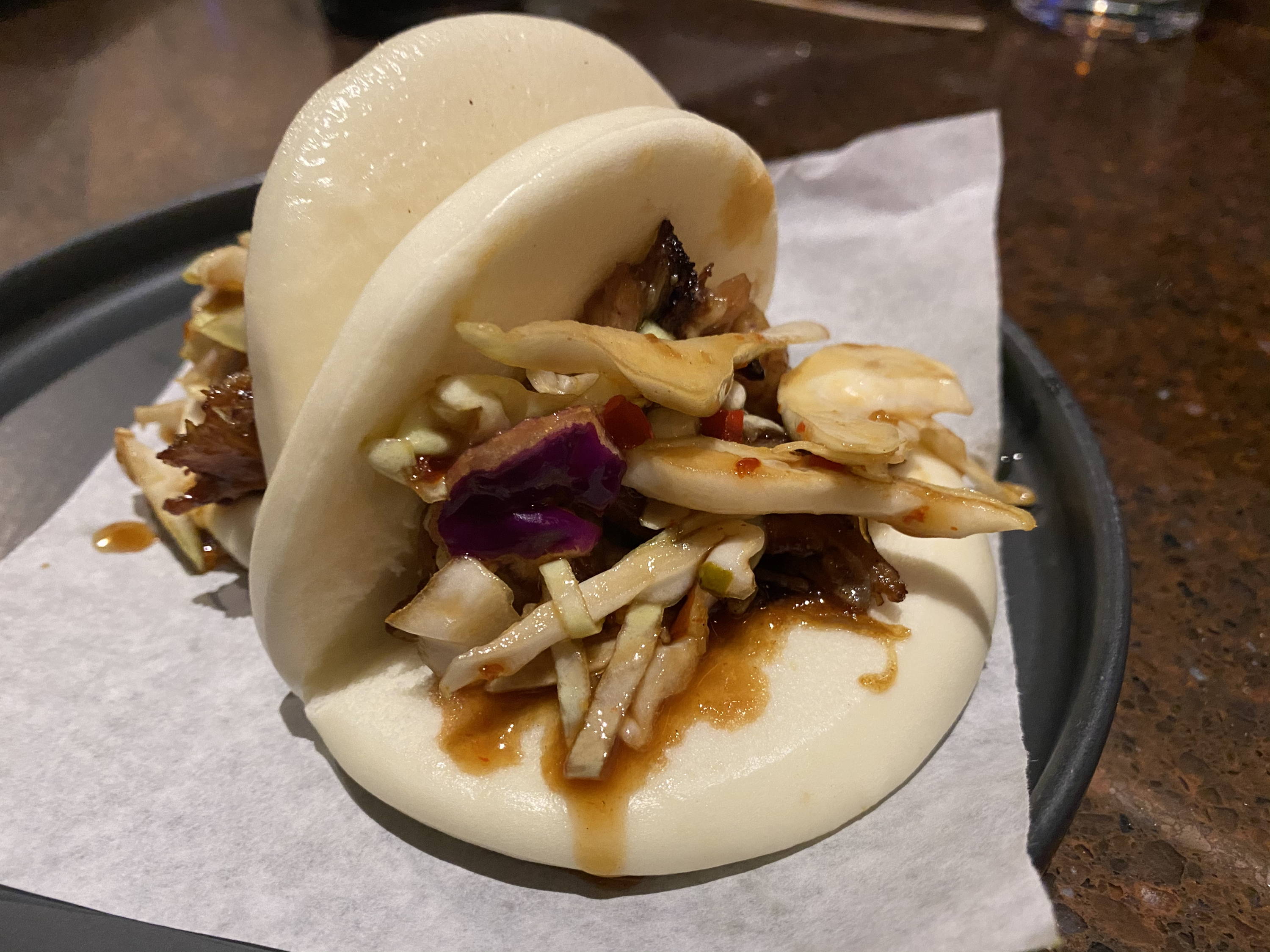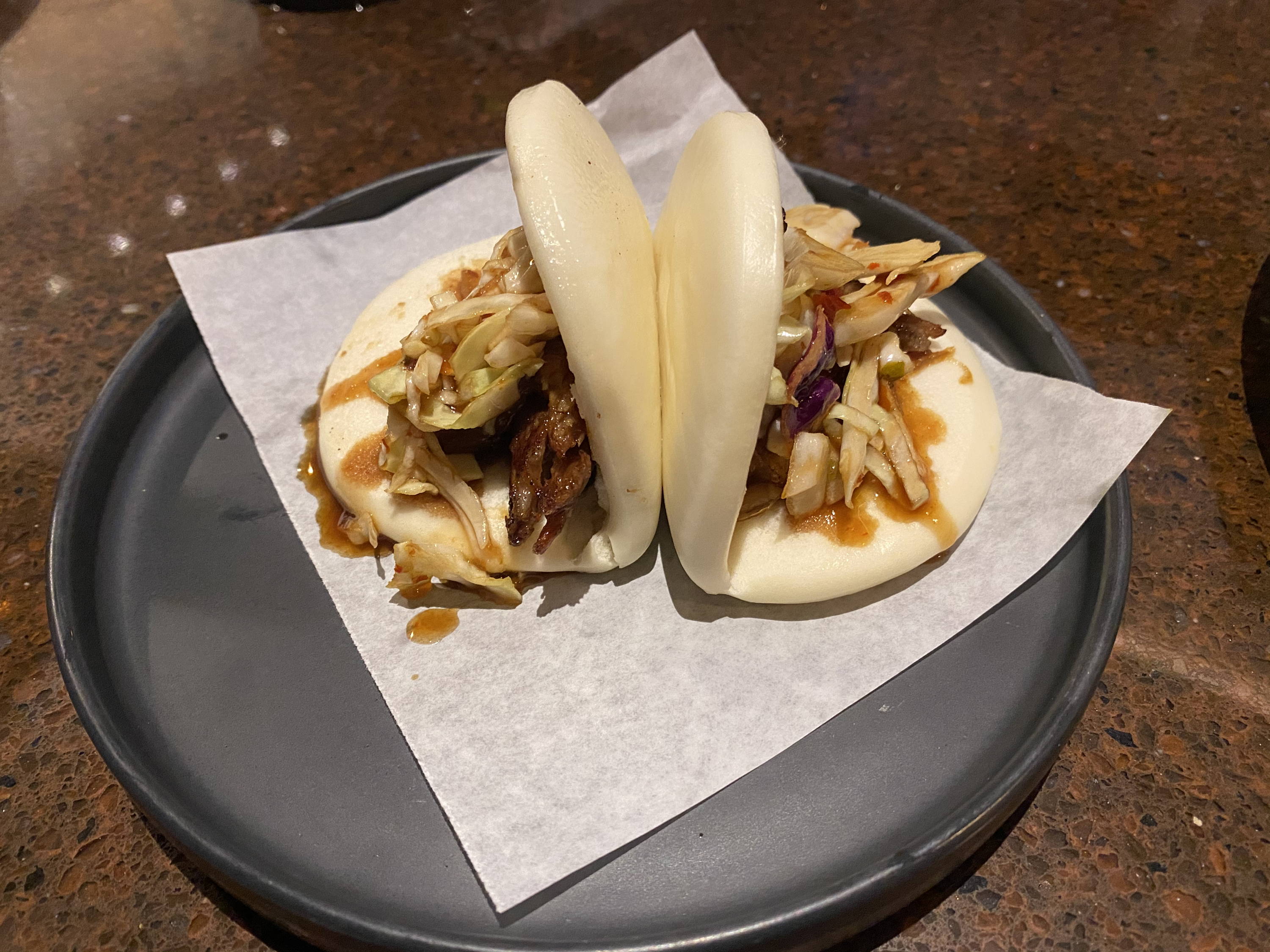 Served with slow-roasted Pork Belly, and spicy Asian Slaw, these ones were memorable. This is a perfect portion for an appetizer and the pork had hints of honey baked within. The spicy Asian Slaw added a very light yet enjoyable kick and overall these were excellent bao buns.
Overall these new offerings BLEW US AWAY and we're literally all still thinking about that soup. Get to the Wave ASAP to give their new Fall seasonal menu a try!
If you liked this article make sure to check out ourstore here, and use LOSTBROSBLOG for 10% off your first order!