Ever walked inside of a theme park and thought "I could probably build this"? Yeah, me neither.
So when I heard Disney released a free course on Imagineering – that's Disney's combination of imagination and engineering – I was immediately skeptical. How can a free online class even begin to explain the creative and engineering processes behind theme parks to me, someone who can barely do long division?
What is 'Imagineering in a Box'?
 'Imagineering in a Box' is a free online program from Disney and education site Khan Academy, where Disney Imagineers introduce students to the world of theme park development.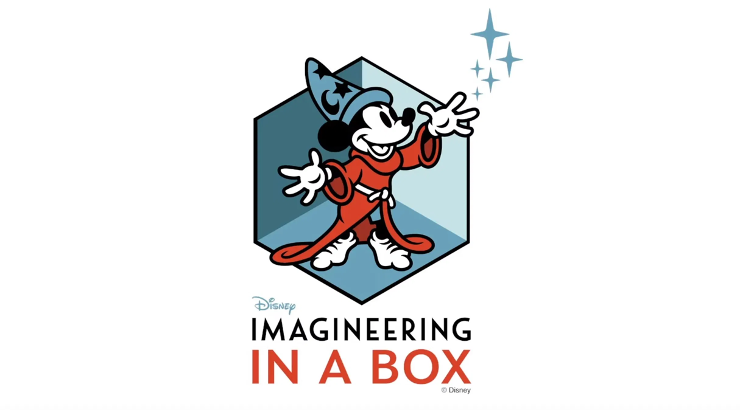 The program consists of 32 video lessons and a variety of hands-on exercises that illustrate how Disney Imagineering uses story development, conceptual design, engineering and more skills to develop the Disney parks. The videos all feature real Imagineers like Joe Rohde and Margaret Kerrison discussing the development of Cars Land, Pandora: The World of Avatar, and Shanghai Disneyland's Treasure Cove.
The course can be completed in 6-8 hours, and all you need to start is a computer, craft supplies, and a few bright ideas.
Lesson 1 focuses on the importance of story and theme in world building
This lesson is the most imaginative of the three, putting an emphasis on how textures, landscaping, graphic design, and sensory appeals play an important part in telling a land's story.
When it came time for me to imagine my own land, I used my Hollywood Studios dream that will never come true: a revamped Muppets Courtyard, now Muppet Studios. Similar to its feature in 2011's The Muppets,I see this reimagining as a big city tourist trap, run down in its old age but full of heart and nostalgia.
Redesigning buildings, developing restaurant menus, and choosing scents and sounds for the land made me really invested in the project, and by the end, I had what Imagineers call a 'mood board' of my vision: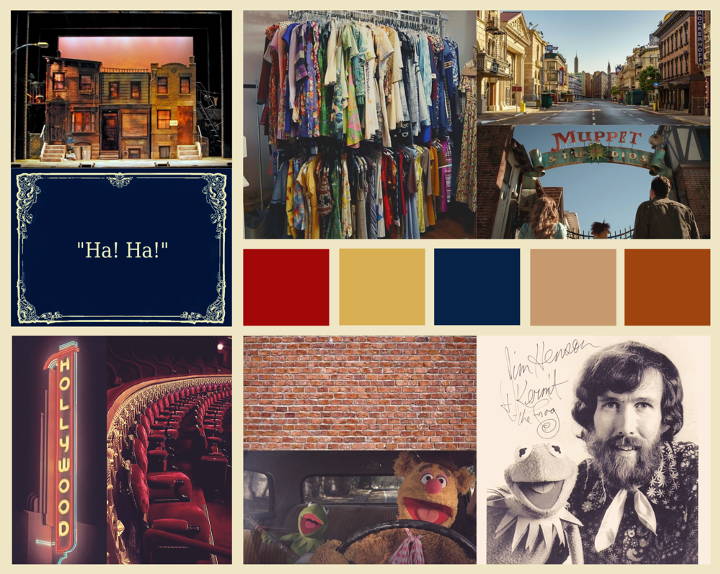 Lesson 2 is all about the different phases of the ride design process
How an attraction fits into the story of a land is one of the most important considerations for Imagineers. Problem solving is a key skill in this lesson, culminating in an exercise that puts you in control of a working ride simulator.
For my new Muppet Studios, I used this lesson to develop a dark ride, where guests will be 'Movin' Right Along' with Kermit and Fozzie as their road trip is knocked off course by classic Muppet mayhem. The ride simulator at the end of the lesson allowed me to develop a track layout, show scenes, vehicle capacity, and dispatch time, and my finished ride could accommodate 2400 people per hour!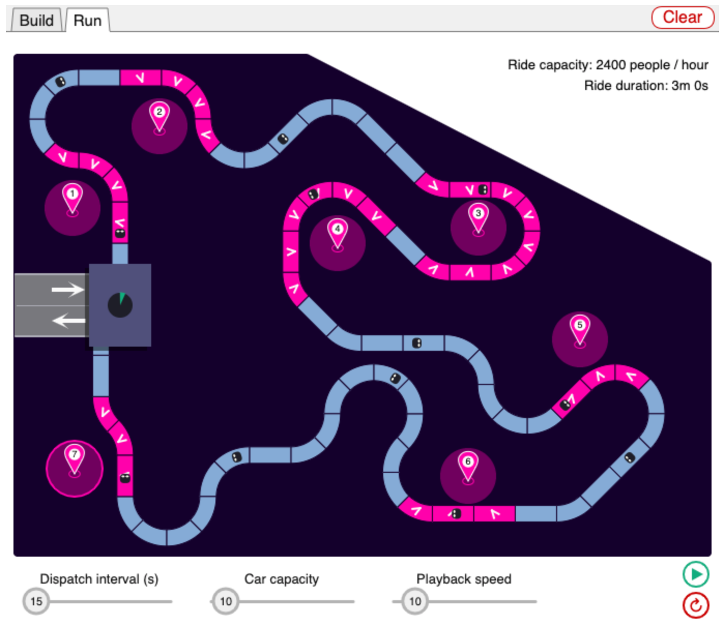 Lesson 3 wraps up the course with a discussion on character design
 If you've ever wondered what makes Disney characters so likeable (or dislikeable), this is the lesson for you. The lesson focuses on how a character's story, personality, design, and actions convey certain messages to guests.
This lesson is the most engineering-heavy, as the final few videos take you through the process of building animatronic figures. Unlike the previous lessons, the animatronic videos delve into some specific engineering fundamentals that you may not be familiar with, so prepare to focus.
Clearly, I was not focused enough:
After half an hour of trial and error, I made something that sort of resembles a mouth… if you squint, and don't know what a mouth looks like:
At this point, I didn't really care what it looked like, I was just happy it moved.
So what's the final verdict?
 'Imagineering in a Box' is great for Disney parks fans who are looking for some insider knowledge on theme park development. The Imagineers featured in the program make the content easy to digest, while still feeling educational. While I am definitely not the target age demographic for this course, the exercises kept me engaged even when I didn't want to be (looking at you, plant video).
If you're going into this short program looking to become an Imagineer, I can assure you that you will not come out of this as the next Joe Rohde. The content is very surface level, but it is a wonderful stepping stone for understanding the work the Imagineers do and exploring possible career paths to get there.
If you're ready to put your Imagineering skills to the test, 'Imagineering in a Box' is the place to start!