very merry announcement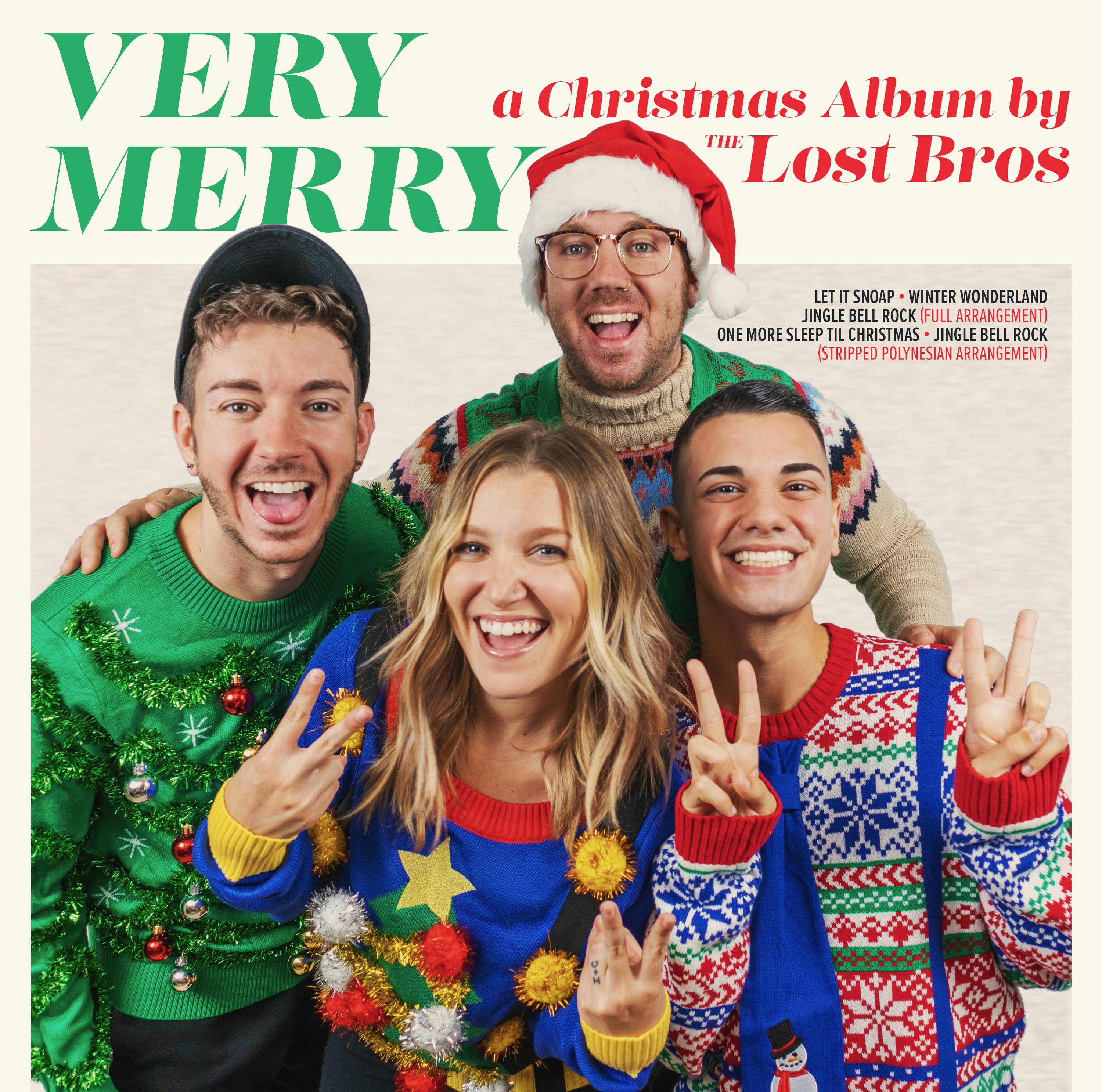 Very Merry, Vol. 1 is coming Thanksgiving Day!

We're so excited to FINALLY announce that our very first Christmas album is coming to you guys Thanksgiving Day, 11/28 on EVERY MUSIC PLATFORM (Spotify, Apple Music, Amazon, etc.)!!! It's got everything a Christmas album should have. Let It Snoap, an old time traditional holiday jazz parody of a Christmas classic. Winter Wonderland, old version: old and doesn't slap. new version: has a huge drop, lots of bass, and SLAPS. Jingle Bell Rock, a Cody T and Lex Hawaiian Christmas inspired ukulele duet inspired by the Polynesian with a bonus stripped version! One More Sleep 'Til Christmas, an all time favorite from The Muppets A Christmas Carol flipped in to a poppin' Top 40 thumper!!
Pre-Save on Spotify TODAY!
---
"my whistle notes could never and we stan the lost bros"
mooriah dairy aka clarabelle cow
2 APR 2017, 12:21
"this album was so good i asked spotify to take down all my christmas songs so everyone will just listen to the lost bros"
michael bubble
15 SEP 2017, 14:42
"SON OF A NUTCRACKER THIS ALBUM IS BETTER THAN THAT MAPLE SYRUP SPAGHETTI THING I MADE IN THE MOVIE ELF"
buddy the elf
15 SEP 2017, 14:42