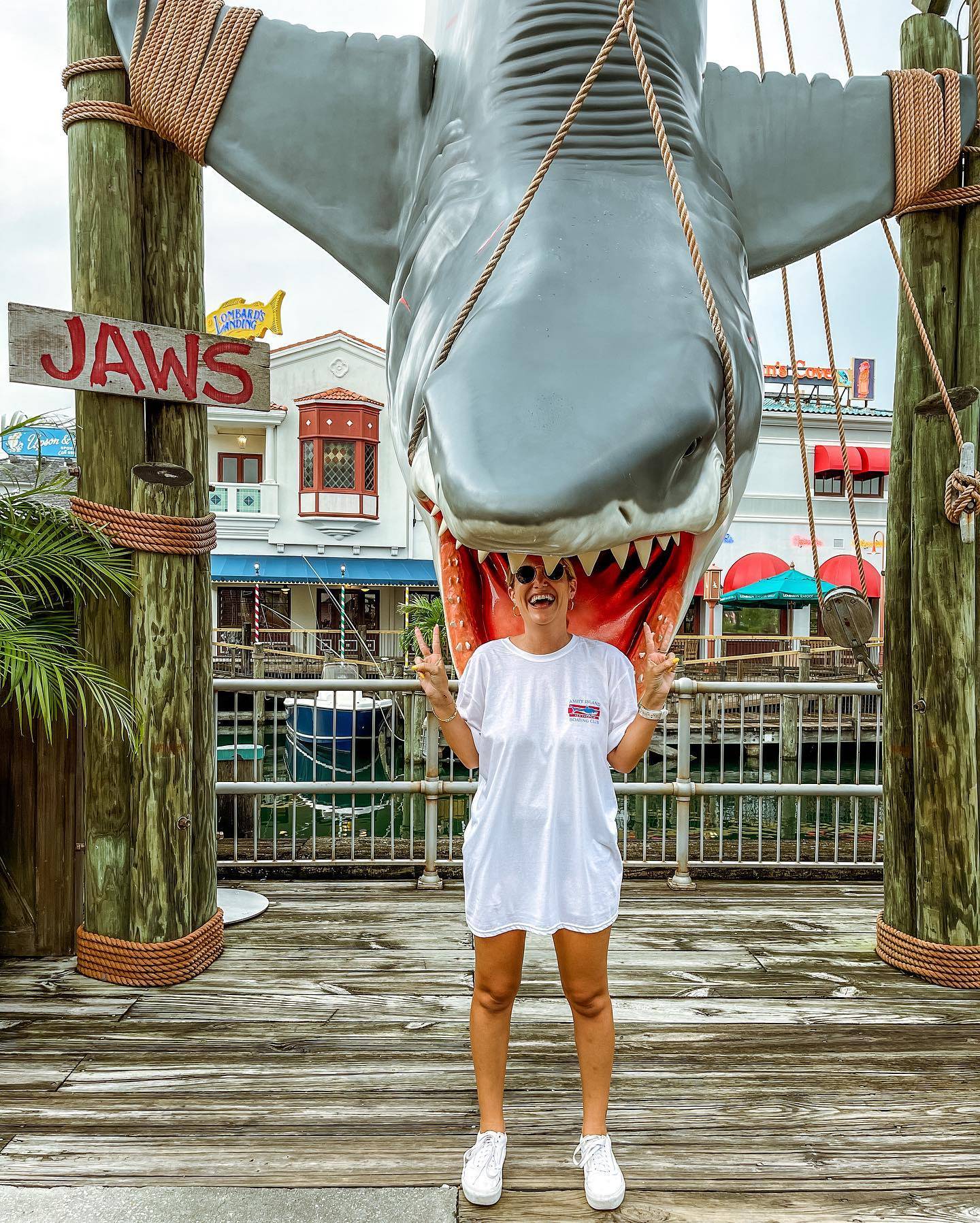 I wanted to call this The Scaredy Cat's Guide to Halloween Horror Nights
On the opposite side of Mickey's Not-So-Scary Halloween Party in Walt Disney World's The Magic Kingdom, comes an event so thrilling and terrifying that I, myself, have yet to dare to even attend.
I've tried to immerse myself in the Orlando Theme Park Scene (it's quite literally my job to keep up with it all) but something about Halloween Horror Nights scared the literal crap out of me so badly last year that I didn't even buy tickets for it.
But this year, armed with my frequent fear pass and my knowledge of where to hide to escape Michael Meyers, I'm giving you my best survival guide for all of the babies, scaredy- cat's, and first-timers like me.
I asked my friends who have been there and done that when it comes to HHN to tell me what we should all know before this award winning scream fest comes back in September.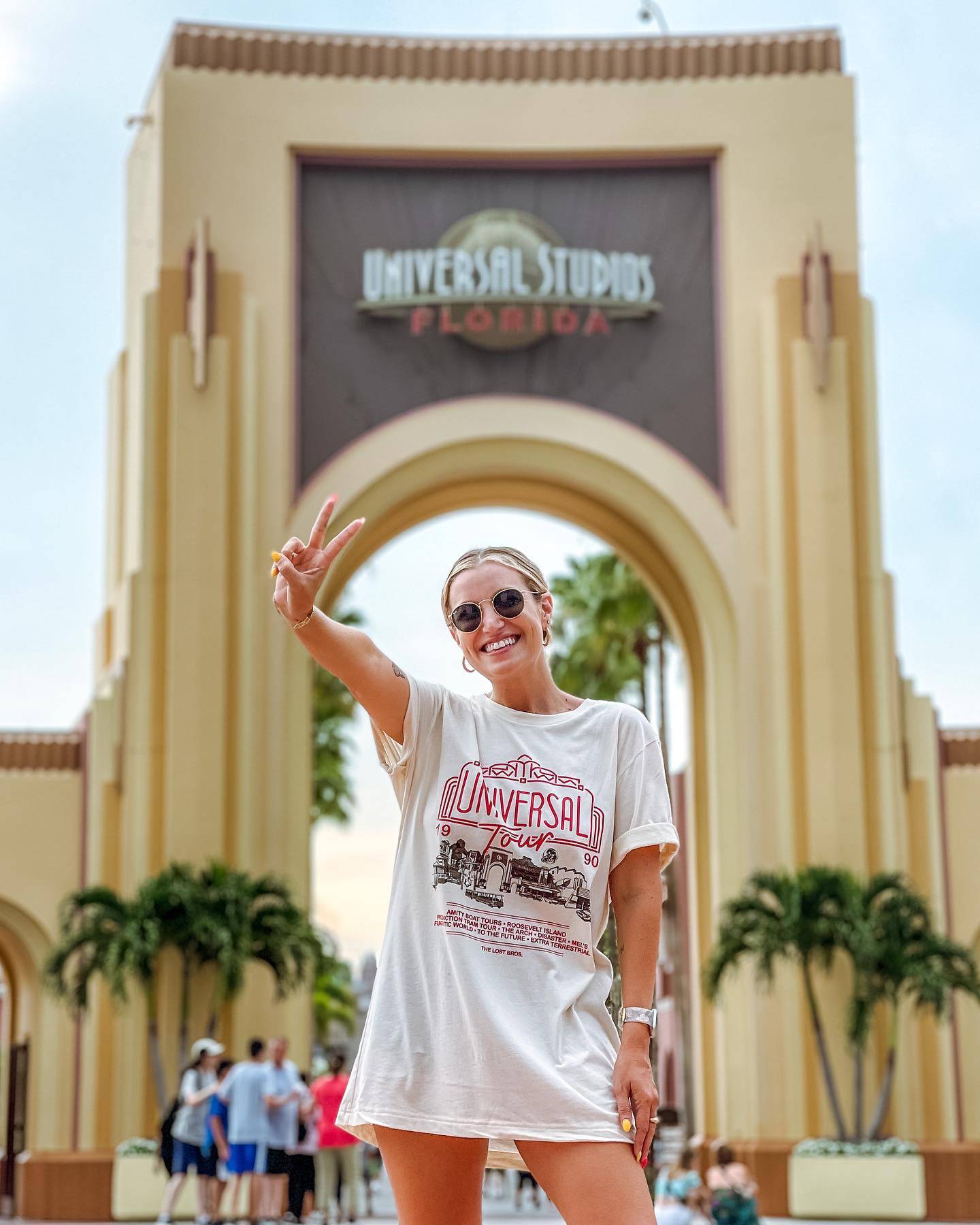 You know that when you bought these tickets you were signing yourself up for a night of being afraid, so go into it knowing that you will probably be a little afraid.
Familiarize yourself with where you are at Universal and know your surroundings. Universal has these fantastic talents called Scare Actors who roam special streets during the party and will actually scare you. Along with the houses themselves, this is a great way to get aquainted with the jump scares some people love and some people hate.
Houses themselves open when the event does, so go early. When the season gets busier, more people will wait in line and houses are known to have wait times of up to three hours. And I don't know about you, but if I'm already a little anxious waiting in that line for that haunted house, then I will probably be 50x more anxious if I've been in the line for 2 hours.
If you buy a single night ticket, plan ahead to stay for the entirety of the event so you absolutely get your money's worth, and if you've bought a frequent fear or other multi-night pass, use your times wisely and plan out what you want to experience when. Get out your park maps and make a game plan so you all hit the entertainment you want to see.
If you tend to get overstimulated in dark rooms with loud noise, then this may be the tip for you!
HHN Houses are known for their phenominal set dressing, costumes, acting, and of course ya know the whole scared sh*t-less thing, so if you or someone in your party is not a big fan of those loud noises, scary sounds, or just tends to feel overwhelmed with a million sensory things being thrown at them, then bring some ear plugs! This can help you take in your surroundings, really enjoy the scenery, and overall be less terrified when someone jumps at you in the middle of a house or on the street. And I have been told that if you act like you're not scared they may move on to more assuming prey- so maybe fake a little confidence and put in those ear plugs even if you feel like you might cry! It could go a long way.
"Because if you can't really hear it then it maybe isn't real."
-Me to myself as I write this guide and regret promising the team I would participate in 27 nights of fear and terror (2022)
Like most After Hours events at theme parks, UO keeps many of their popular attractions open during event hours! The list of available attractions will be at Universal once you come in for the event, and are always subject to change, but this is a great opportunity to take a break from heart attacks in the houses and get heart attacks in a different way- like riding Rip Ride Rocket until you want to fall over.
Along with attractions, HHN is known for live entertainment shows, aforementioned Scare Zones, and special food and merch offerings exclusive to the event. Merchandise themed to houses will be found at the event and once it is gone, it is gone, so when you see it- get it. AND GET THE PETRIFIED RAT TAILS!
The other part of Universal Studios to enjoy is CityWalk, the shopping district right outside of Universal Studios and IOA. CityWalk is the perfect place to take a breather, grab dinner, or do a little shopping before the event starts. (If you're looking for good food -we love Antojito's and The Cowfish.)
I cannot stress enough how important it is to go to this event with people you enjoy!! Plan out your nights with a group of close friends, a partner, or maybe your family if you're the opposite of my family because I'm pretty sure my mother and father wouldn't go to this event if I paid them and my brother is literally afraid of step-ladders (true story). Go with people who are as brave or as timid as you, and make a game plan of the things you'll do and the things you will NOT do and make sure the people around you respect that- but also push you juuuuuust a little out of your comfort zone. This goes along with every other tip I've given you above, but bring your people and enjoy your time with them. Take pictures, take in the sights, walk around (not every street is a scare zone!), and enjoy this incredibly immersive and legendary event.
---
Okay friends- That is my guide to taking on Halloween Horror Nights. Through the help of our lovely team, I was able to put together this list and also convince myself to attend and that I'm actually excited? also really scared? And I don't want to do it for the first time but I'm already excited to do it the 2nd time and the 3rd time and all of the times after that.
And be sure to check out our Universal Faves for you to wear for the event!