The Iconic Moments For Iconic Brothers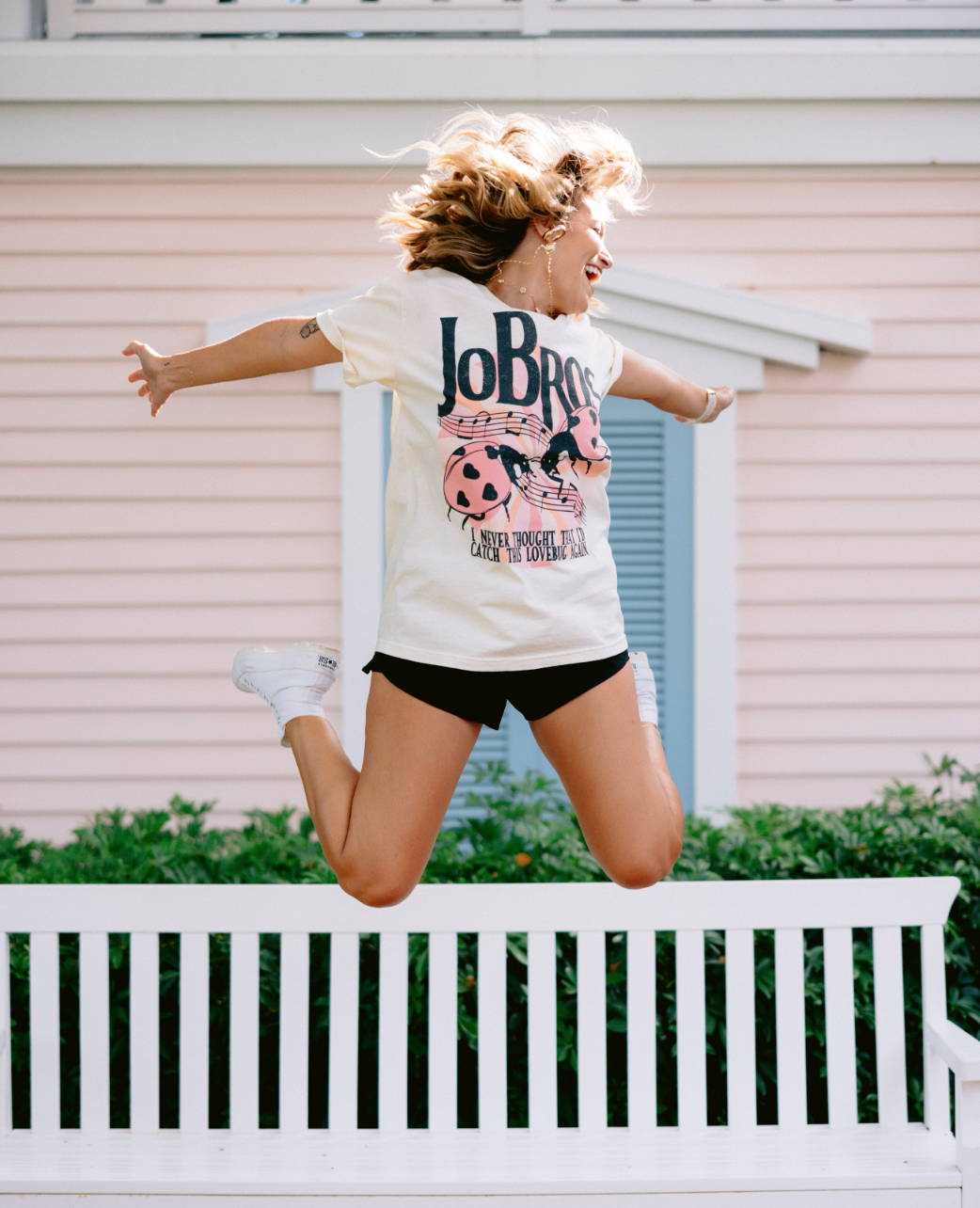 As an avid Jonas Brothers fan, I have to say I've grown up watching these boys do and say a lot of things. Some stupid (oh how the tables have turned video), some legendary (kevin's straight hair in camp rock), and some downright tear jerk-y (their hollywood walk of fame speeches).
So today, my incredible Social Media director reminded me of 5 iconic Jonas Brothers moments you probably forgot about, and I'm going to talk about them.
You're welcome.
#5 The Jonas Brothers, they're just like us! 2 of their biggest songs are actually covers.

They had to start somewhere- so they re-recorded songs from the British pop/rock band Busted, and thus the legend of Year 3000 became home to the Jo Bros instead of its original group. With lyrics like "not much has changed but they lived underwater" we might expect them to be writing these lines, especially with their hit That's Just The Way We Roll, off their self titled album Jonas Brothers, where the boys sing about there being "a whale in the pool with [their] mother", but Year 3000 and it's sibling song What I go To School For, were both by Busted!
#4 The Jake Long: American Dragon theme song
Believe it or not, the Jonas Brothers were making marks on Disney Channel with more than just their original music (and those covers we talked about lol). They also performed the theme song for Jake Long: American Dragon, a cartoon about, shocker, a boy who turns into a dragon and fights crime! This look into an immigrant family with strong familial and ancestral ties was a hit with kids, and when it was picked up for it's second season, the channel knew they wanted an up and coming band to record it's theme song over the previous artist, so JB stepped in. Not only did they perform this theme song, but they also covered Kids of The Future for the hit movie, Meet The Robinsons, and covered songs on both DisneyMania 4 (Yo Ho A Pirate's Life For me) and DisneyMania 5 (I Wan'na Be Like You)- which both personally and professionally slap.
#3 Their Segment on Billy On The Street

If it has Billy Eichner in it, you can pretty much count us present and accounted for, but this video is SO underrated. Billy has a way of offensively yelling at New Yorkers on the street in a way only he can, and we do get a kick out of watching unsuspecting people get blindsided by seeing the 3 brothers in front of them. Special Props to the grandma who straight up said she wished their song Sucker had a different name. She's a queen.
We're Suckers for JoBro Merch!
#2 In the words of Adam "The Jonas Brothers Family Roast on Netflix That Somehow Went Under The Radar"

And honestly- I couldn't have said it better myself. The tasteful roasting is actually hysterical, and while now the joking stabs between Sophie and Joe feel a little too close to home (rip joe and sophie's marriage gone but never forgotten), we do still find this all funny. Danielle, who I'm convinced doesn't have a mean bone in her body, couldn't even speak at the roast because she had "lost her voice" (likely story), but Kenan Thompson really showed up to perform like a Jonas wife should and read her roast like a champ, finally giving Kevin the spotlight he truly deserves.
Speaking of our king- Kevin, often being the forgotten or background member of the Jonas Brothers did a myriad of things while the boys were broken up from this band. While his brothers went off and did solo projects, Kevin did other things, like flipping houses, having kids, and ending up a spit-take worthy internet meme. Kevin has explained now that this was of course taken out of context in a moment when he was standing on a street corner on the phone, but the internet (as it does) ran wild and turned it into the loneliest photo we've ever seen, and also the funniest.
So to commemorate the occasion I have some of my favorite Jonas Brothers Meme's below.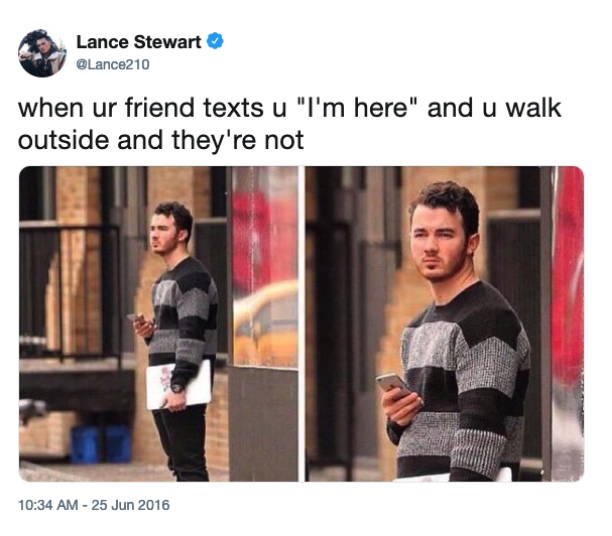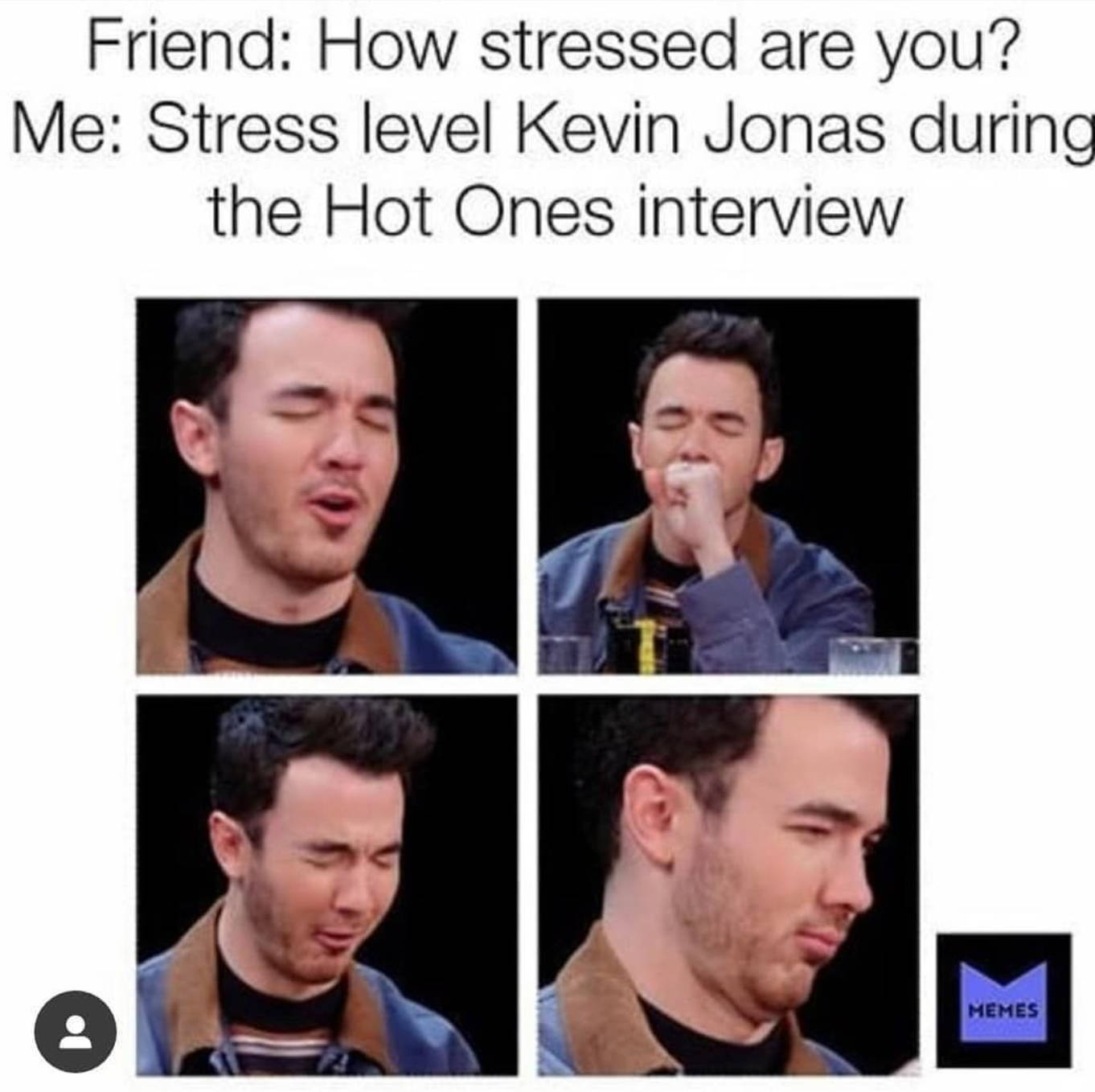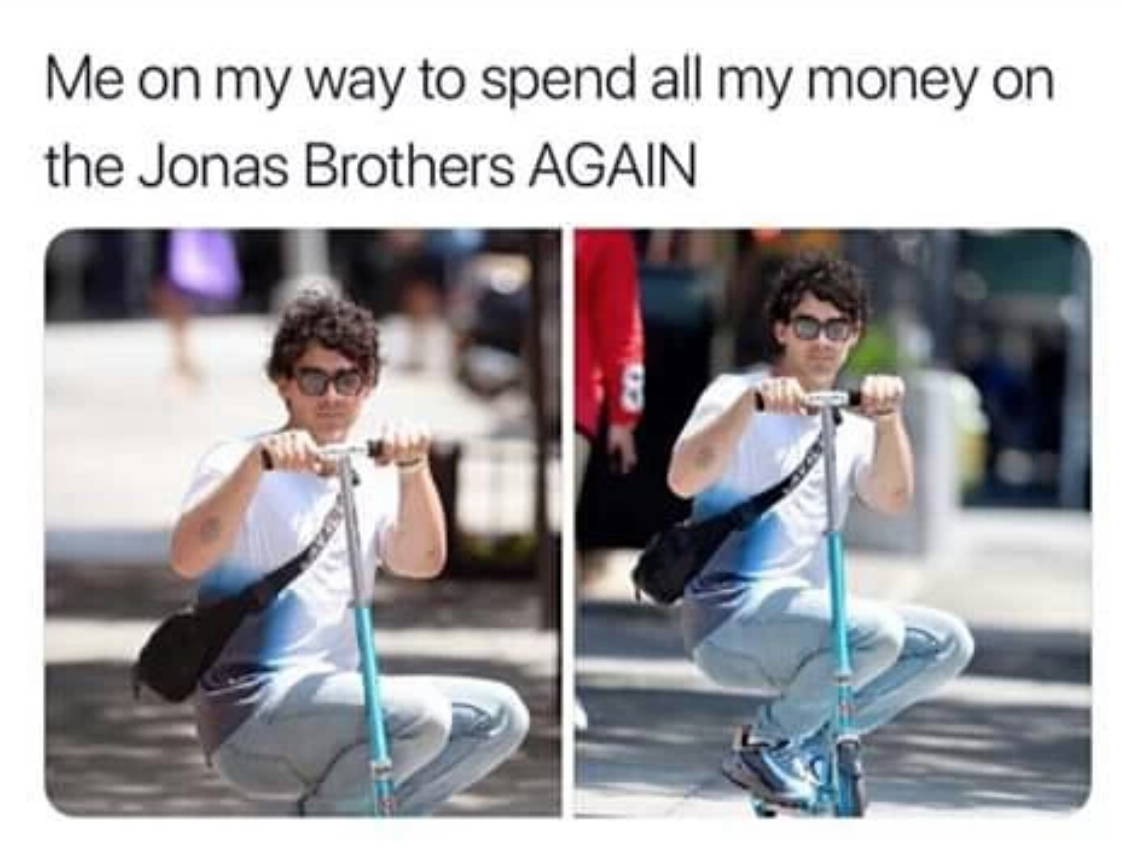 Honorable Mentions:
This is for the folks who got asked by Joe Jonas to do The Wave in Yankee Stadium, then were scolded by Nick Jonas not even 5 minutes later for starting The Wave in Yankee Stadium.
Nick just taking himself too seriously always
Every time Joe has fallen on stage
When they were in an interview recently and had to Google Kevin's character's name in Camp Rock cause they had no idea what it was
Alright, Lovebugs- that was our list of most iconic JoBro moments you maybe forgot about. Be sure to tell us any of your faves on all the social medias and we will be back with another blog SOON!
If you liked this blog be sure to use code LOSTBROSBLOG for 10% off your next order!
If you want to see more of what we're up to day to day- be sure to follow us on
Insta @thelostbros + tiktok @thelostbros + Twitter @lostbrostweets