We recently took the whole team to California for an epic weekend at the D23 Expo and were hosted by our favorite hotel in Anaheim -- Anaheim Marriott! It's located right next door to Disneyland and is the perfect place to stay during your next trip to California!
In between the craziness of visiting Disneyland and three days at the D23 Expo, Anaheim Marriott was our favorite part of every day! From the amazing food & amenities to our incredible suite and attached room, our stay at Anaheim Marriott was nothing short of amazing!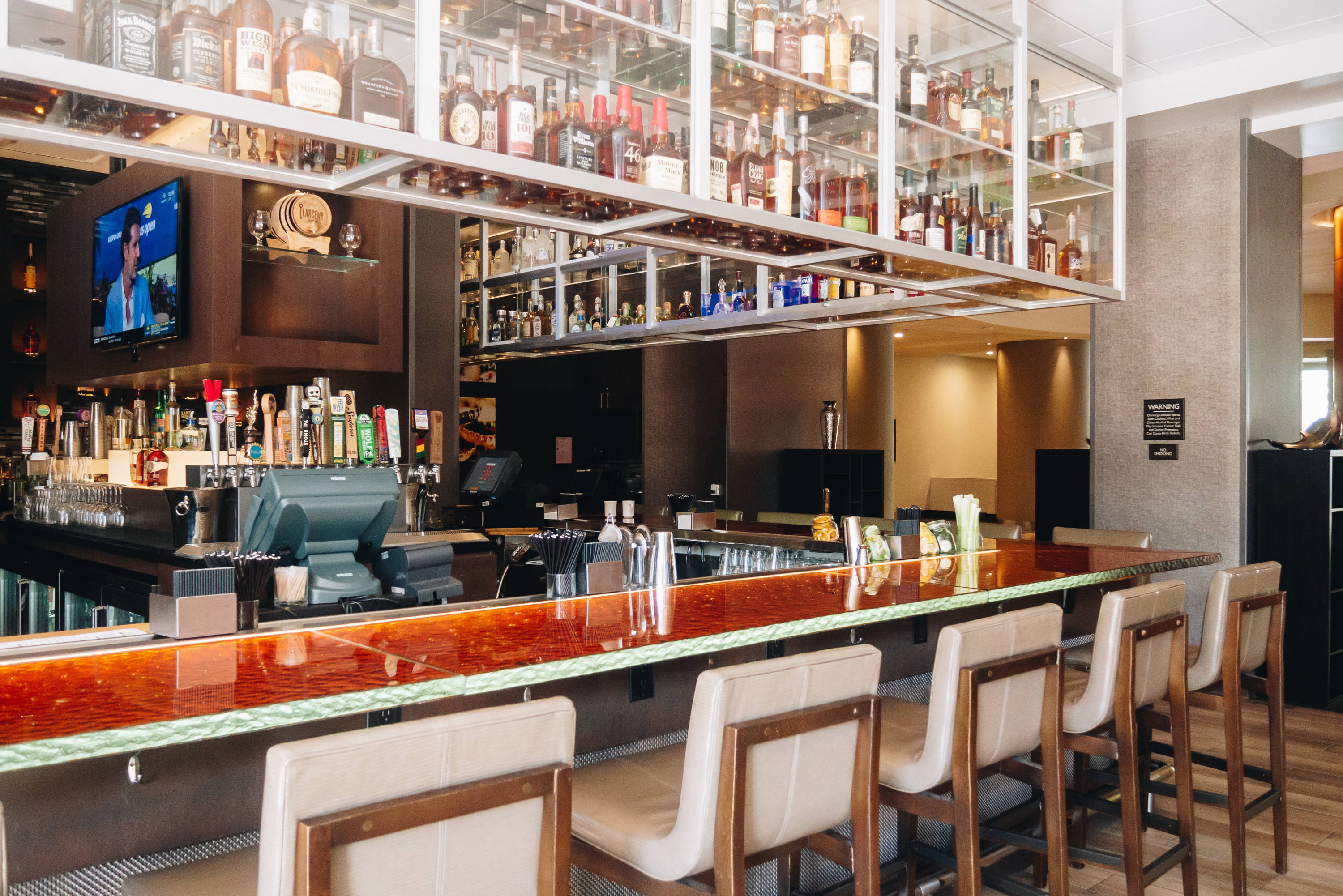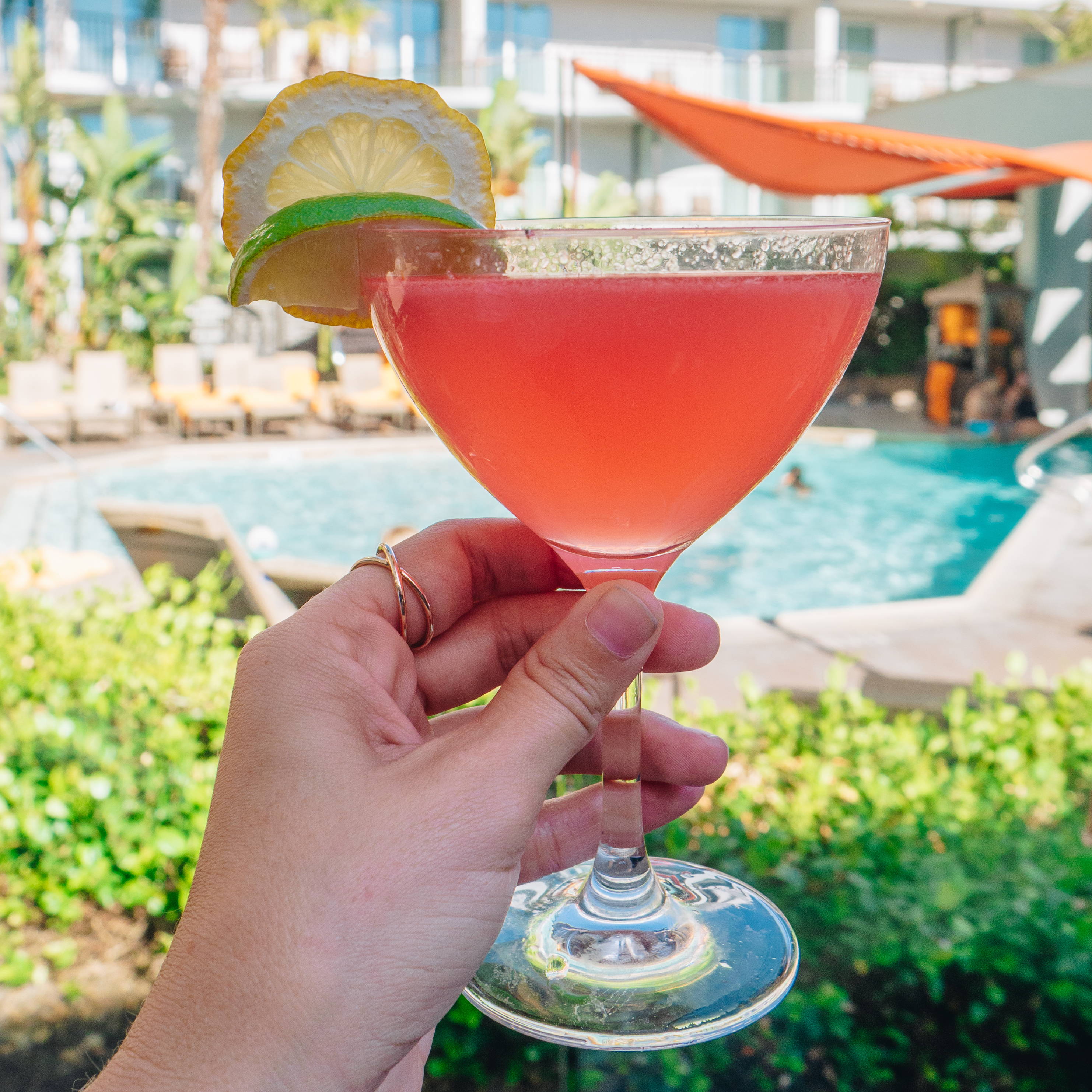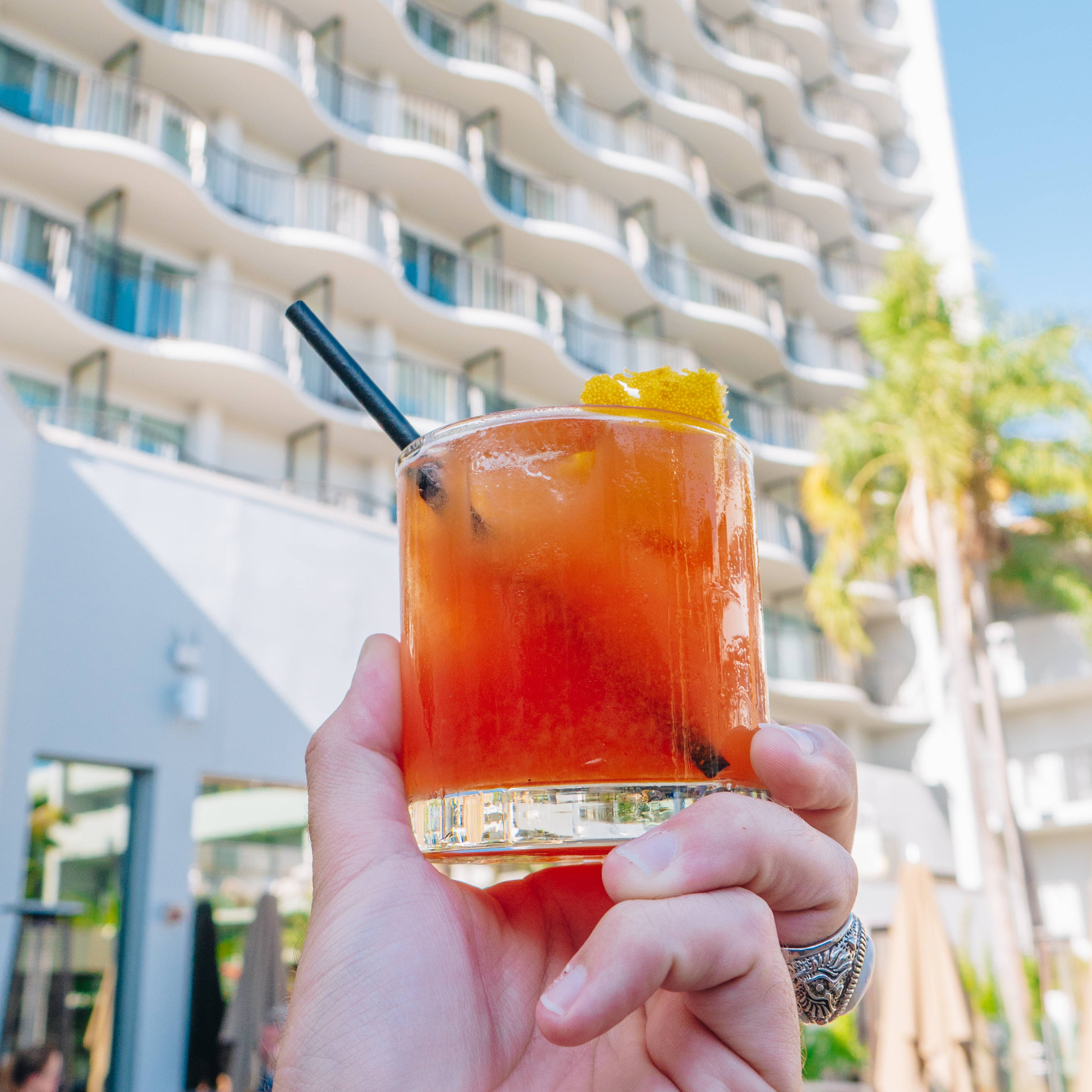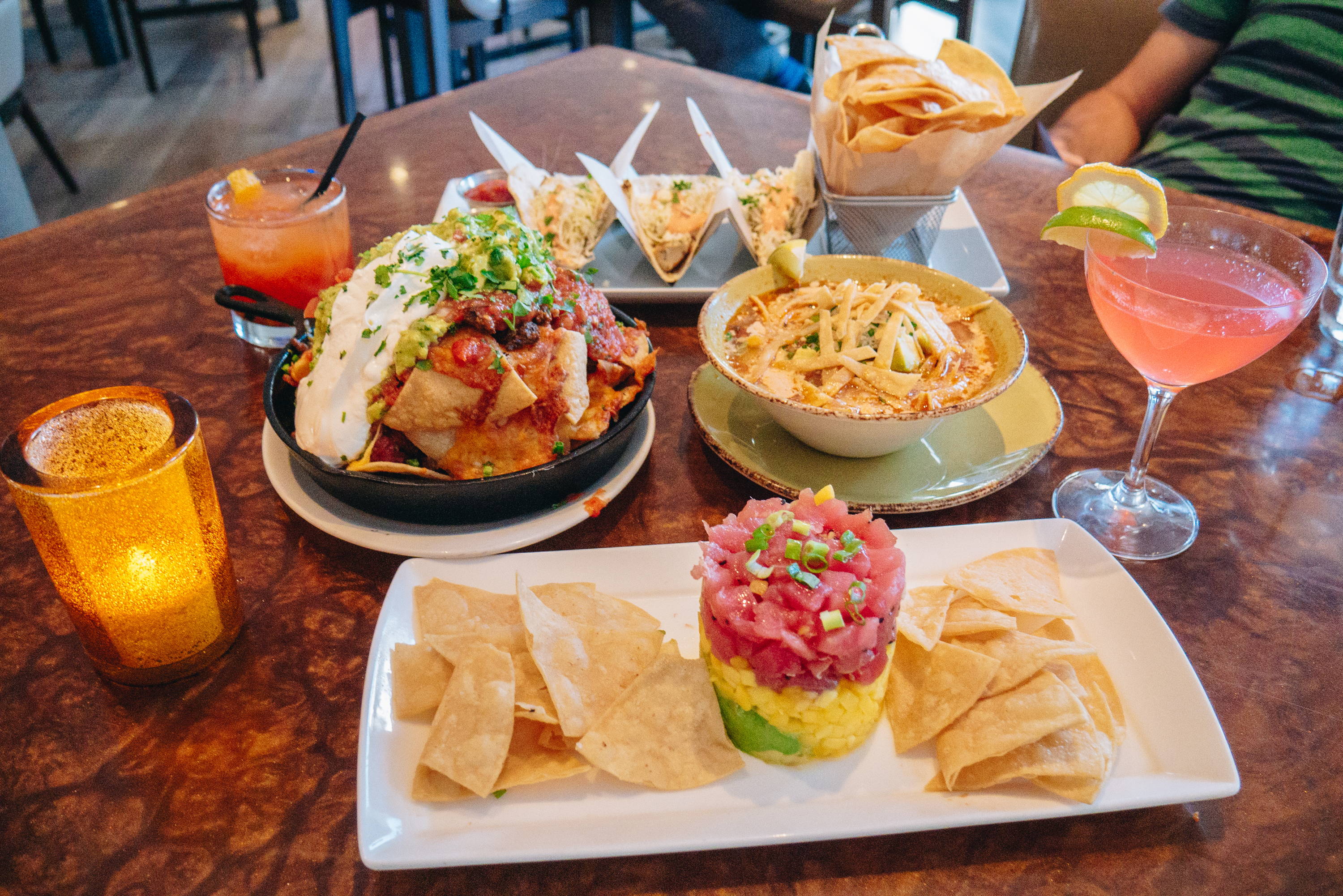 Cocktails & Lunch at nFuse Bar
Stop in at the nFuse Bar & Lounge for some of the best cocktails and incredible selection of sharable lunch and dinner items!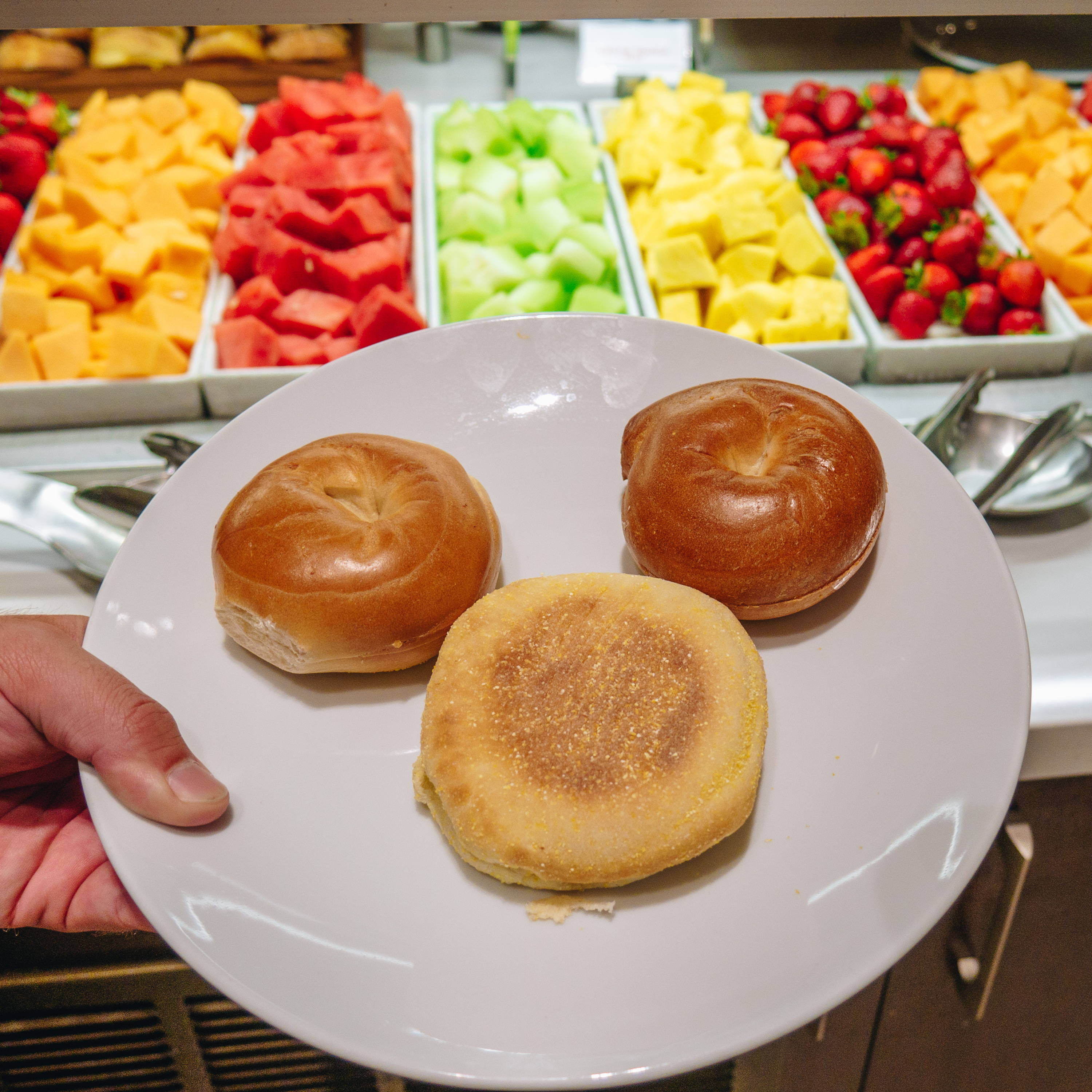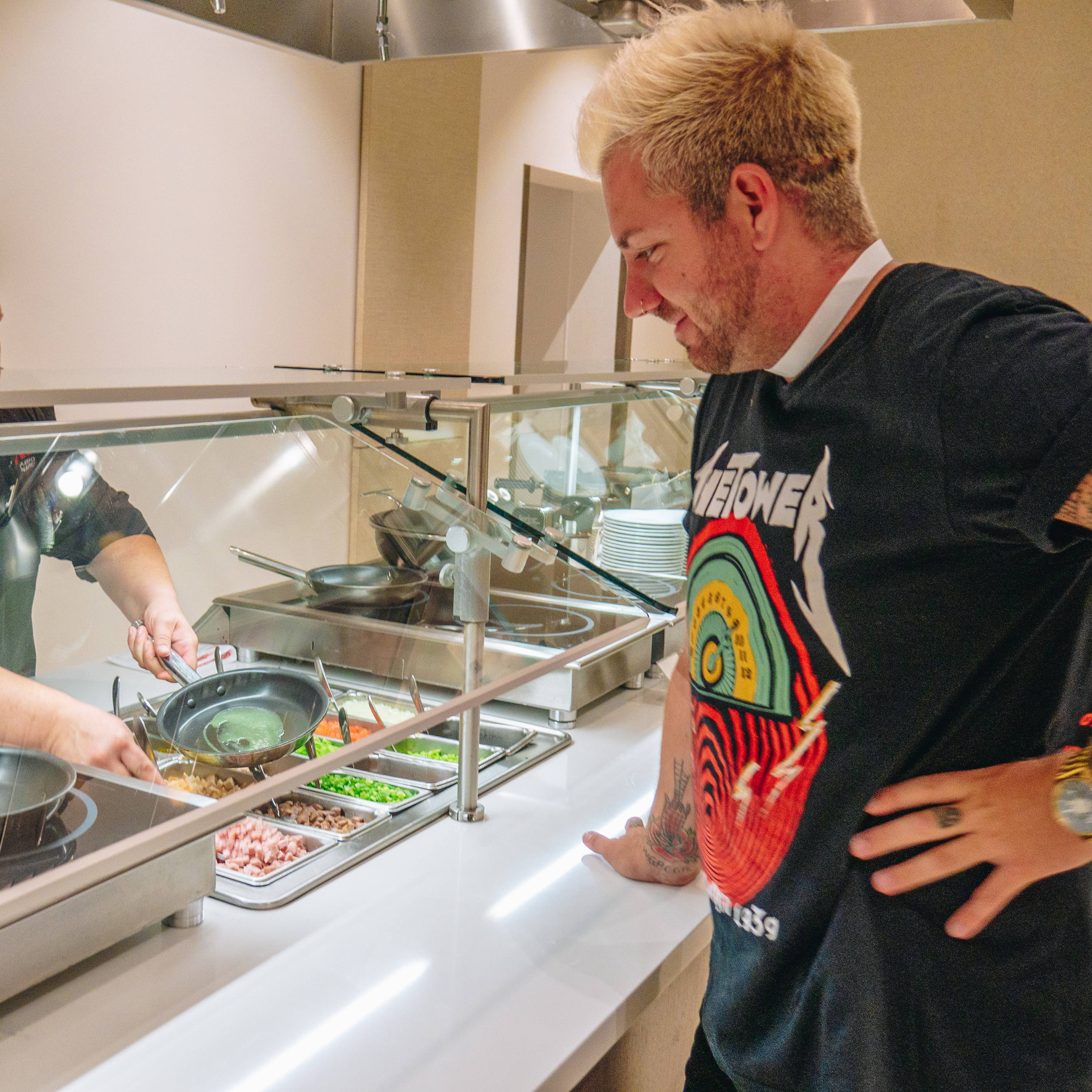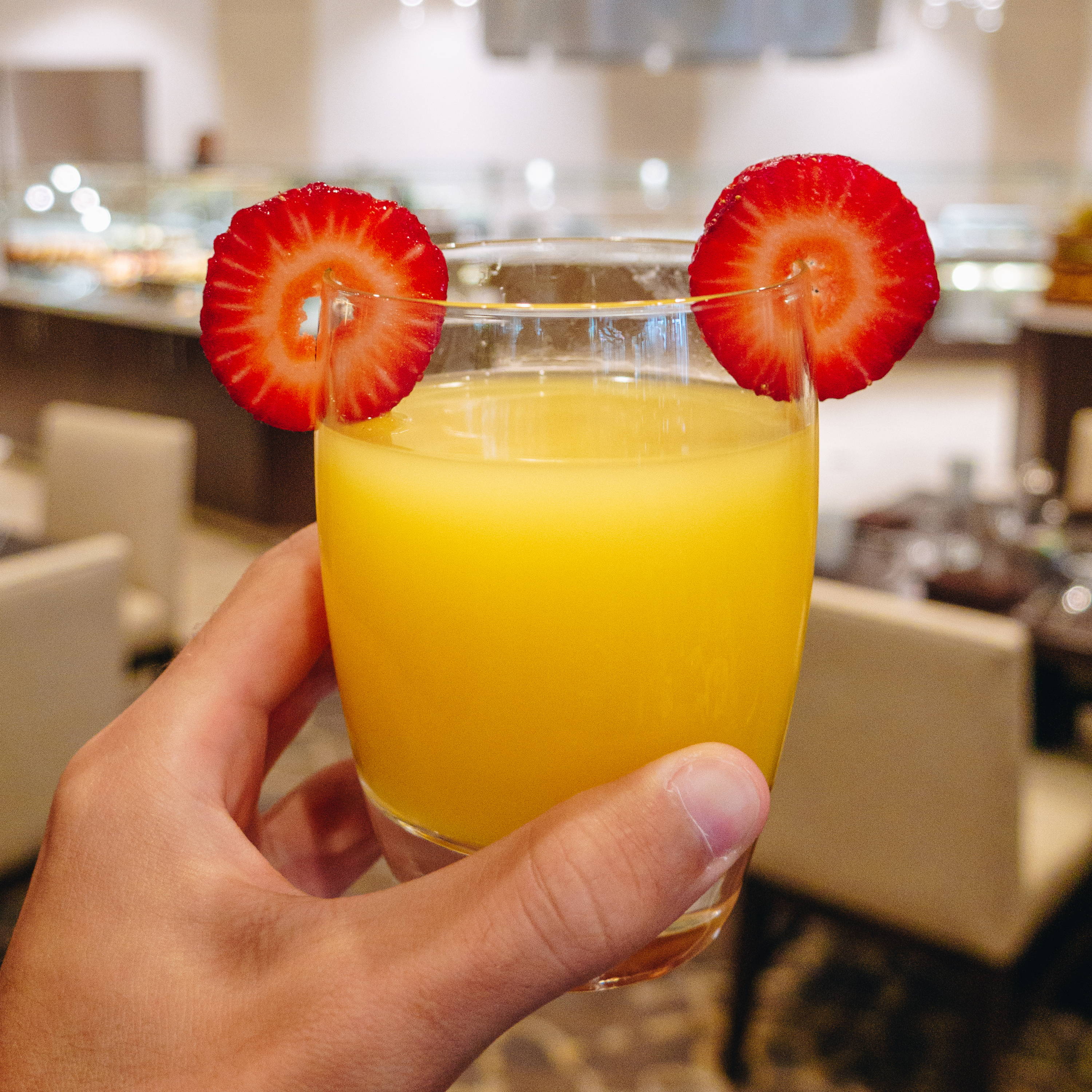 Breakfast Buffet at nFuse Restaurant
Say hello to one of the best breakfast buffets we've ever been to! Absolutely everything available at this buffet is a HIT! The eggs are all made to order, the fruit is incredibly fresh, AND there's even a gluten free corner with a bunch of really yummy gluten free goodies!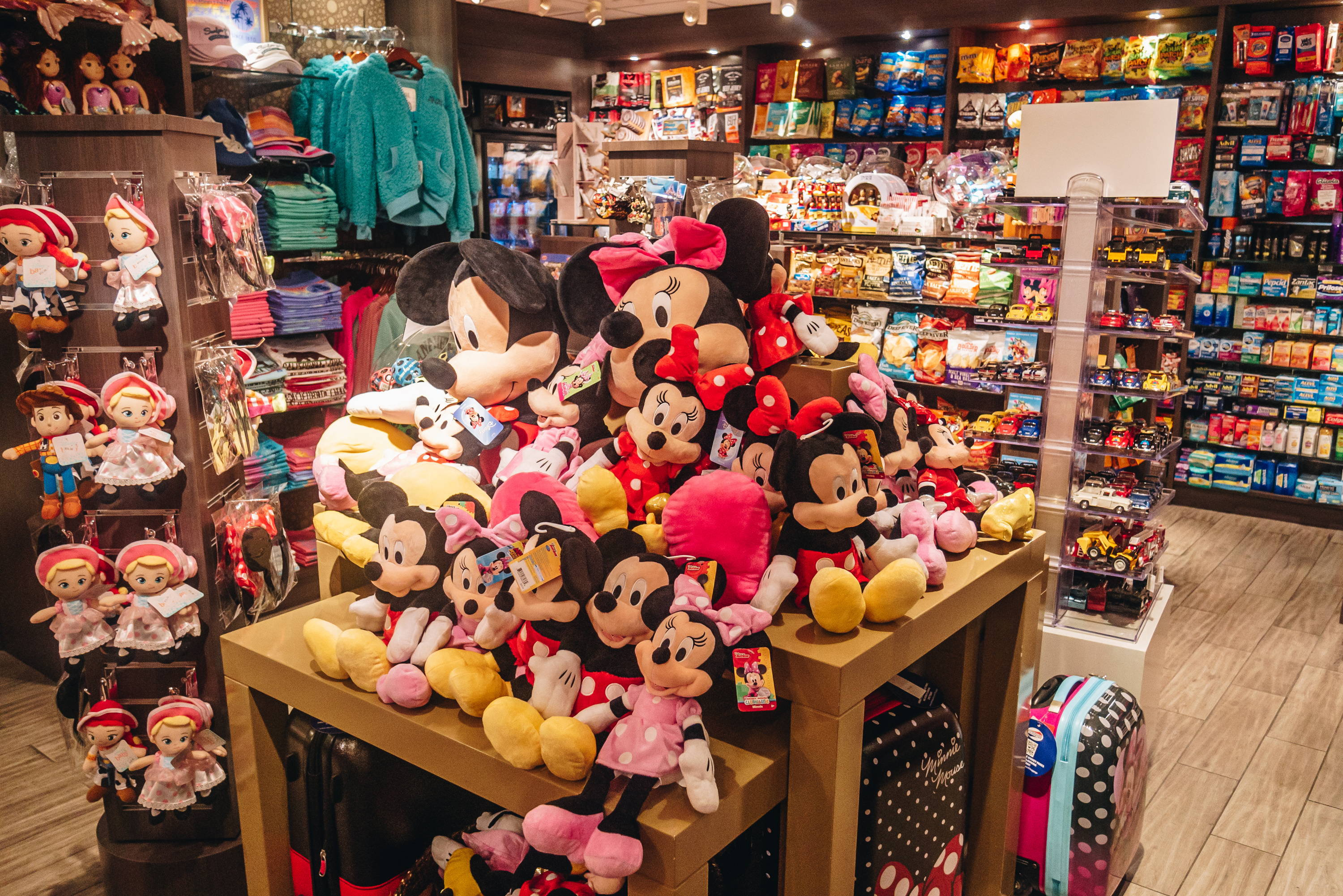 Gift Shop
Need a souvenir for family & friends? (or even just for yourself?) The Anaheim Marriott gift shop is PACKED with Disney plushes and trinkets as well as a bunch of Anaheim merchandise!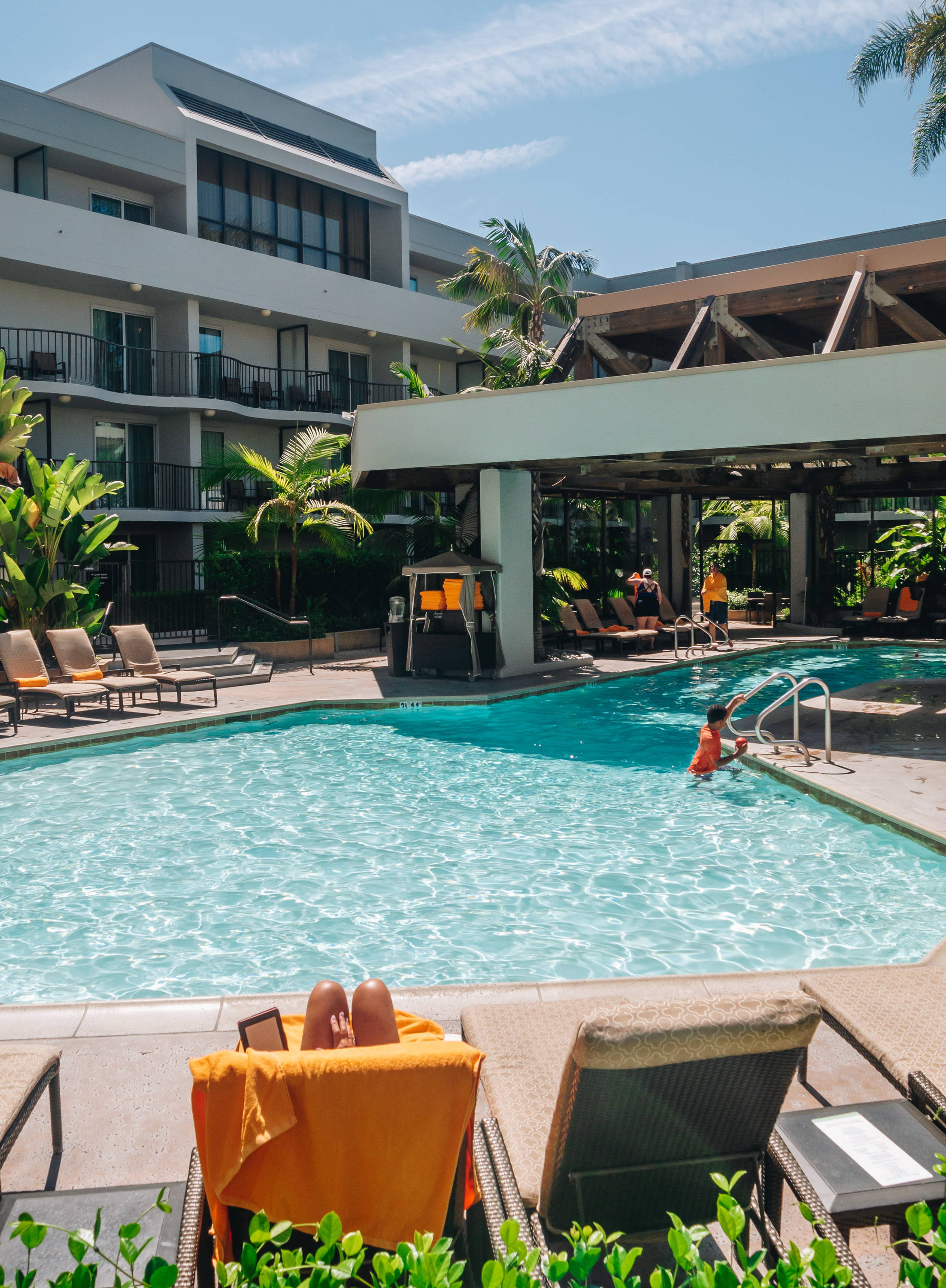 Pool
After long days spent at the parks and D23 Expo, coming back to relax at the pool was exactly what we needed! You can order drinks at the nFuse bar and lounge all of your troubles away!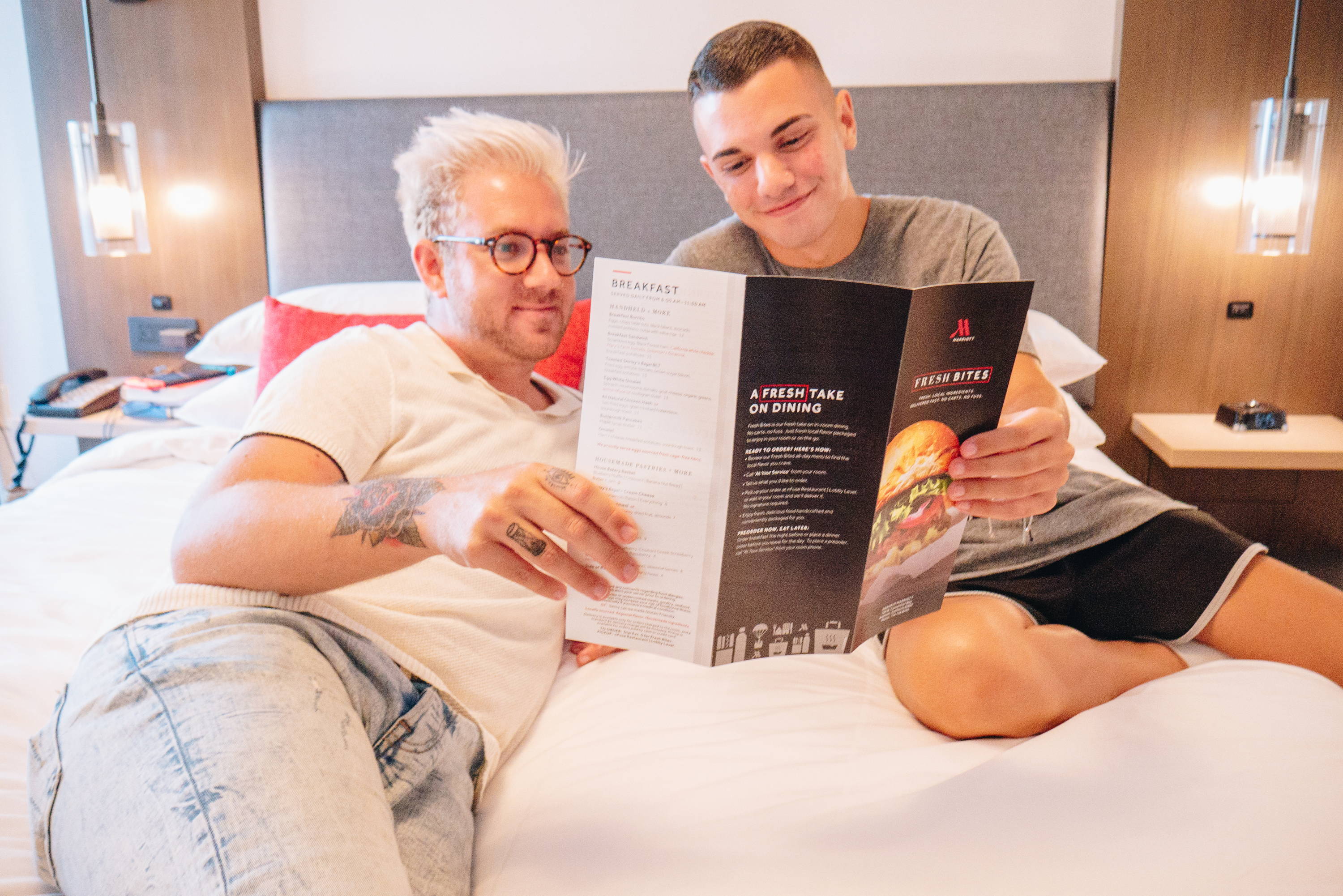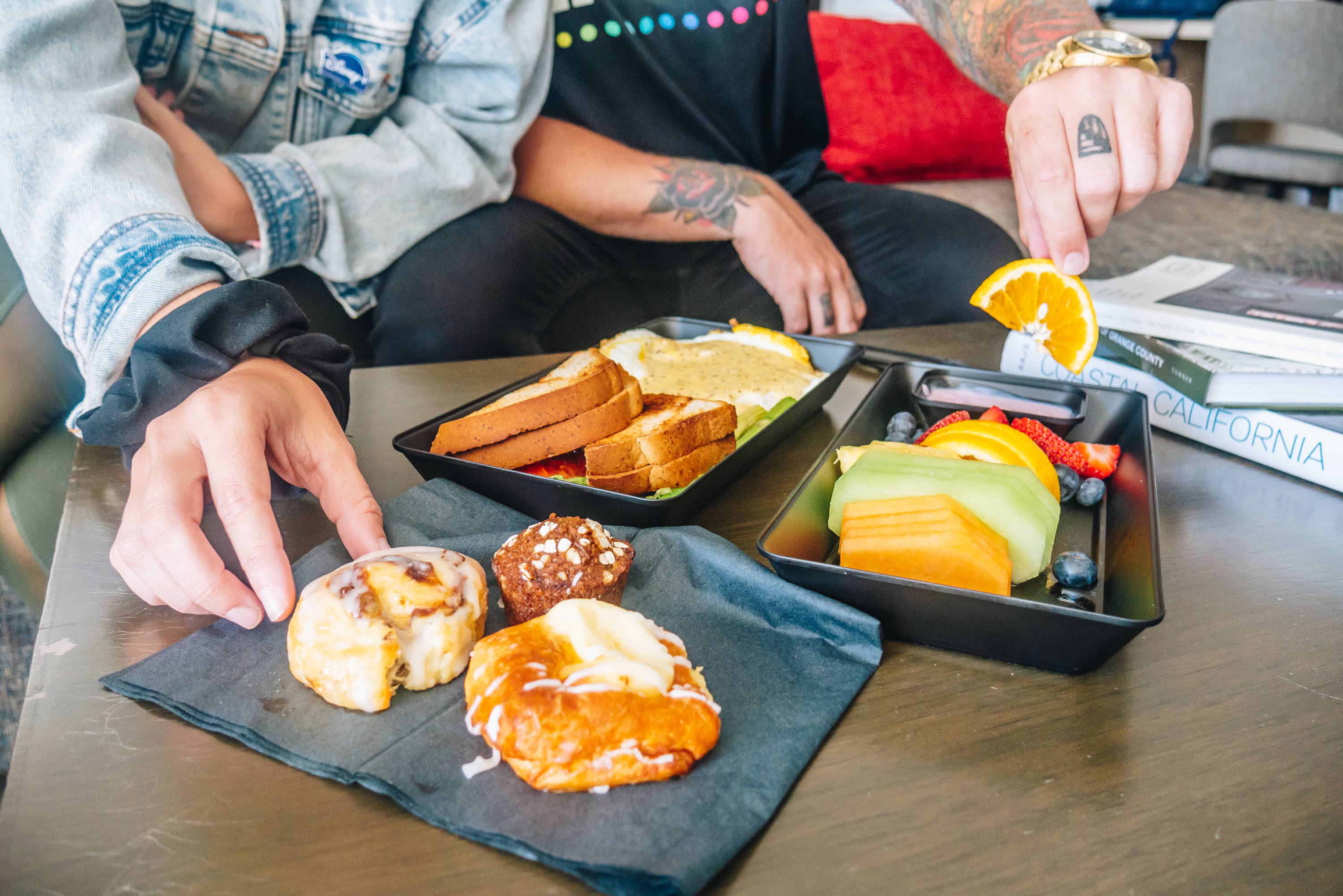 Room Service
During some of our busier mornings we decided to order room service and we were not disappointed! We got some fresh fruit and a gluten free breakfast hash that was the perfect start to the day!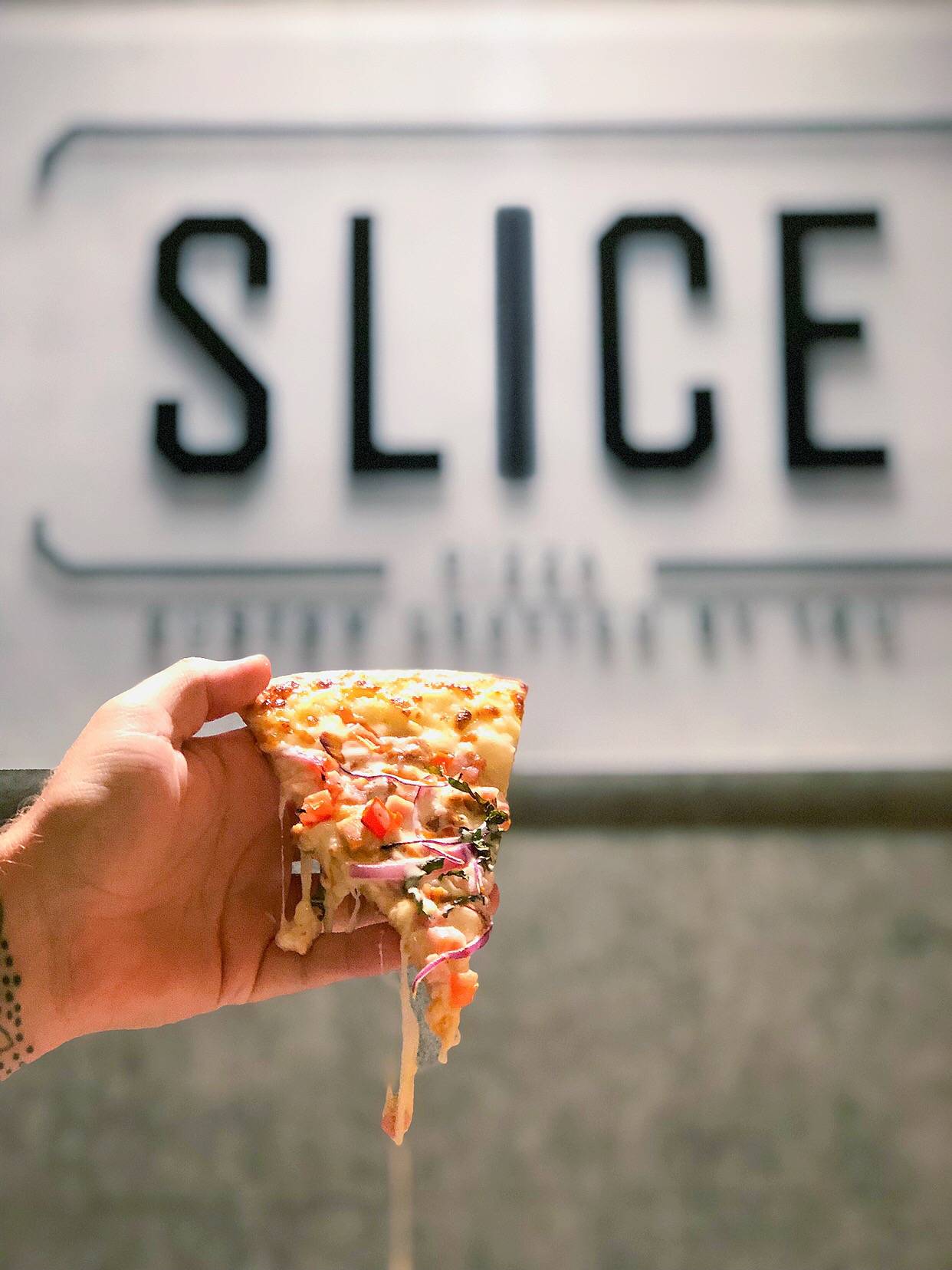 Slice Pizzeria
If you're in need of a late night snack (or honestly an any-time-of-day snack), then you'll definitely want to visit Slice Pizzeria! You can build your own pizza with as many toppings as you'd like and can even ask for a gluten free crust!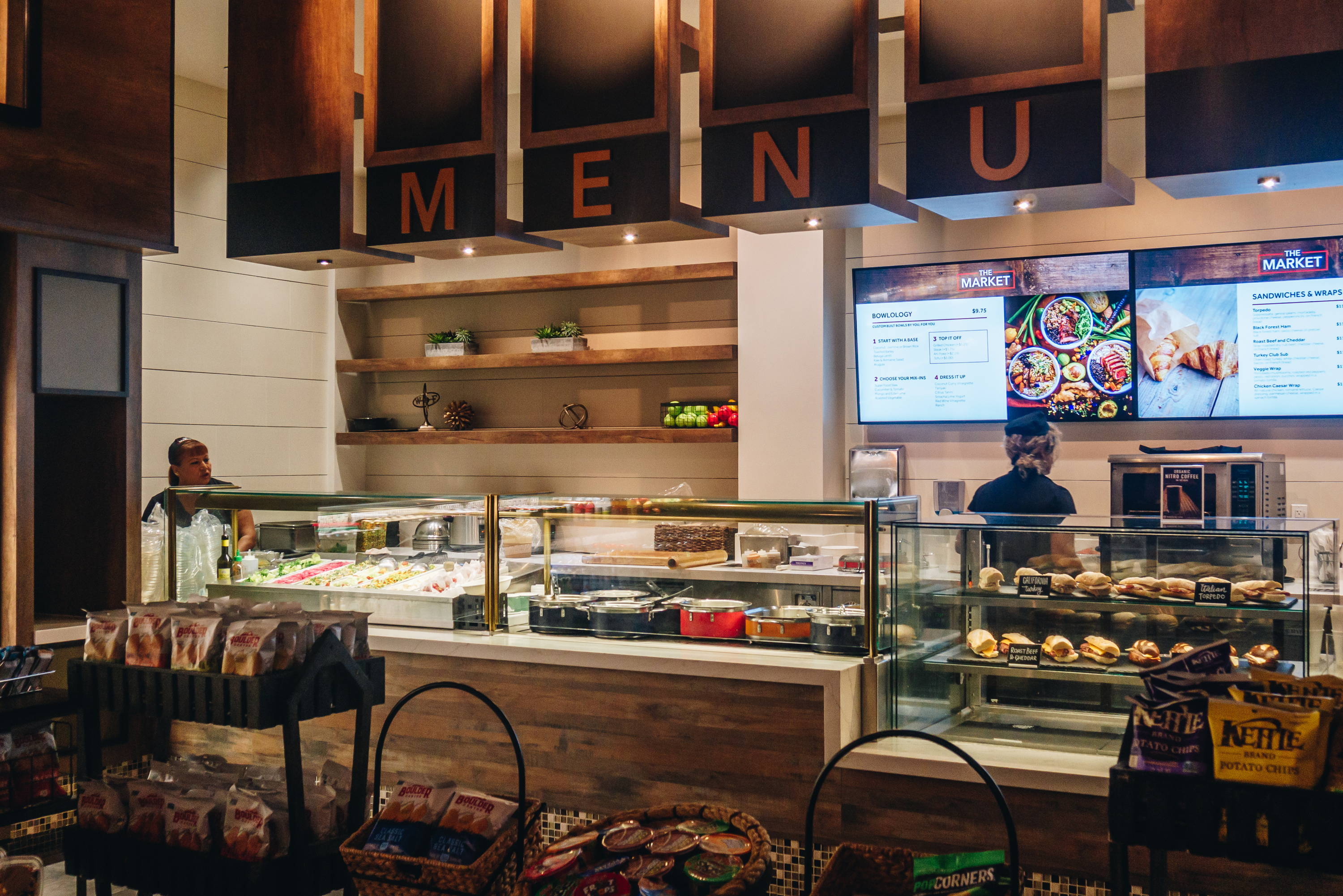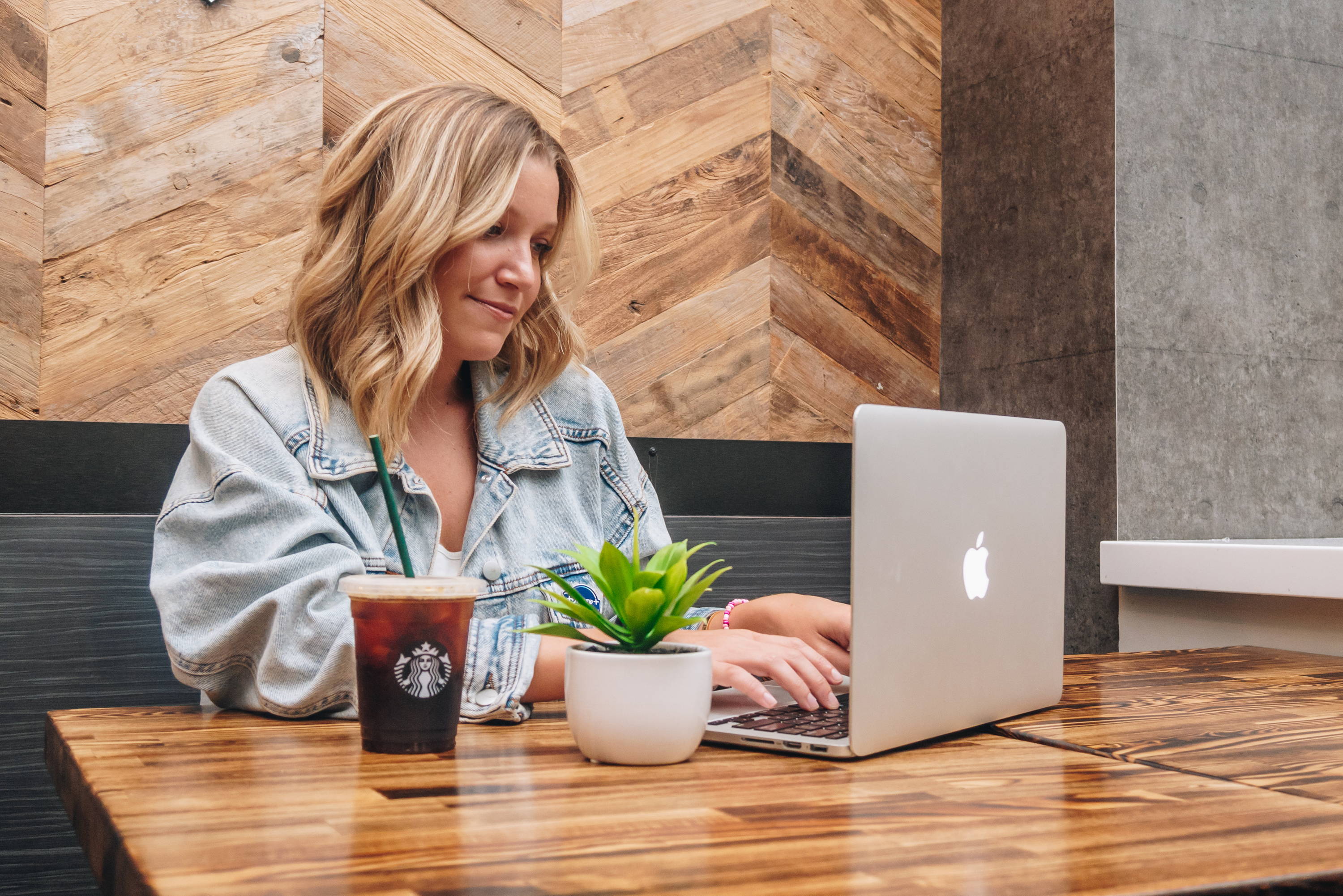 The Market
The quick service market at Anaheim Marriott made our busy weekend a little less crazy! We were able to stock up on a bunch of snacks and had our daily Starbucks coffee available right in the lobby area!
---
All in all, if you're looking for a place to stay that's within walking distance of Disneyland then you need to stay at Anaheim Marriott! They're the best hosts and we're never disappointed! A definite 5/5 Cody T Heads!