Christmas is one of our favorite holidays here at The Lost Bros, and since we love the holiday so much we decided to get in on the action with our own ultimate gift guide. Our guide is broken down into a few different segments, but it's rad nonetheless. If you're looking to get something for a Disney loving family member or Instagram friend turned real life friend we have it all!
Apparel for a Disney vacation
Drink Around the World Tour Tee- Black ($24)
Our Drink Around the World Tour tee has seen quite a few variations over the past few years, but the classic black one is definitely our favorite for days at Epcot. If you're looking for something for that friend who can't wait to get a grapefruit beer from Epcot this is it.
Not Our Dino Pocket Tee ($26)
If anyone you know is as obsessed with Dr. Seeker as we are you're going to want to get them this pocket tee featuring the time rover on the front, and Dr. Seeker's famous words "Not Our Dino" on the back.
Monorail Long Sleeve Tee ($28)
For when the weather dips below 75 in sunny Orlando or Anaheim, our Monorail Long Sleeve Tee is the perfect piece. The sleeves even have a Walt Disney World inspired monorail down them.
Greetings From Mermaid Lagoon Tee ($27)
We're wishing we were in a mermaid lagoon right now, and if you're with us but have "adult responsibilities" and can't be a mermaid this shirt is the next best thing, and inspired by our girl The Pixie Traveler herself!
Wizards Jersey Tee- Snape ($24)
All you Harry Potter fans out there have to check out this Wizards Jersey Tee featuring Professor Snape on the back with his famous page to turn to, page 394. There are other Wizards Jersey Tees covering all of the houses of the Wizarding World, so be sure to get the right one for your friend's house.
Have a Magical Day Tee ($24)
If you're a Cast Member who wants to treat themselves, or you know a Cast Member this is the perfect gift, especially because of the two finger point.
OH BOY! Tee ($28)
OH, BOY! The most magical tee on earth is here. This striped tee was made with the belief that magic can exist wherever you are.
Kid From Queens Tee ($24)
Grab this tee inspired by our favorite web slinger and try not to cry while watching Avengers: Infinity War and Avengers: Endgame. The tee features a cool front pocket design that says "Kid from Queens" and a back design with a spider web and hero's hand.

Queens Jersey Tee - Elsa ($24)
The cold never bothered us, so let it go and keep forward into the unknown! This Elsa Queens Jersey Tee is made for all of those who love the Ice Queen herself.
Christmas Waffle Beanie ($22)
Fans of our OG waffle shirt can all rejoice together. We've found yet another thing to put Mickey Waffles on and it's the best beanie with pom poms ever. This is perfect for all winter long with the festive trees, snowflakes, candy canes and of course Mickey-shaped waffles.

Striped Minnie Mouse Beanie ($13)
We love our girl Minnie Mouse and being able to rock her infamous looks whenever we can is a priority. This Striped Minnie Mouse Beanie is great for cool park days, and even to wear at home with it's subtle nod to the real queen of Disney.
Christmas Themed Items
Christmas Waffle Stocking ($22)
The same design that's on our waffle beanie is featured on our waffle stocking, and it's the perfect size for all kinds of fun stocking stuffers. Don't worry we have a whole list of those later on in the gift guide. Hang these by the fire Christmas Eve and hope that Cody T comes to fill them up!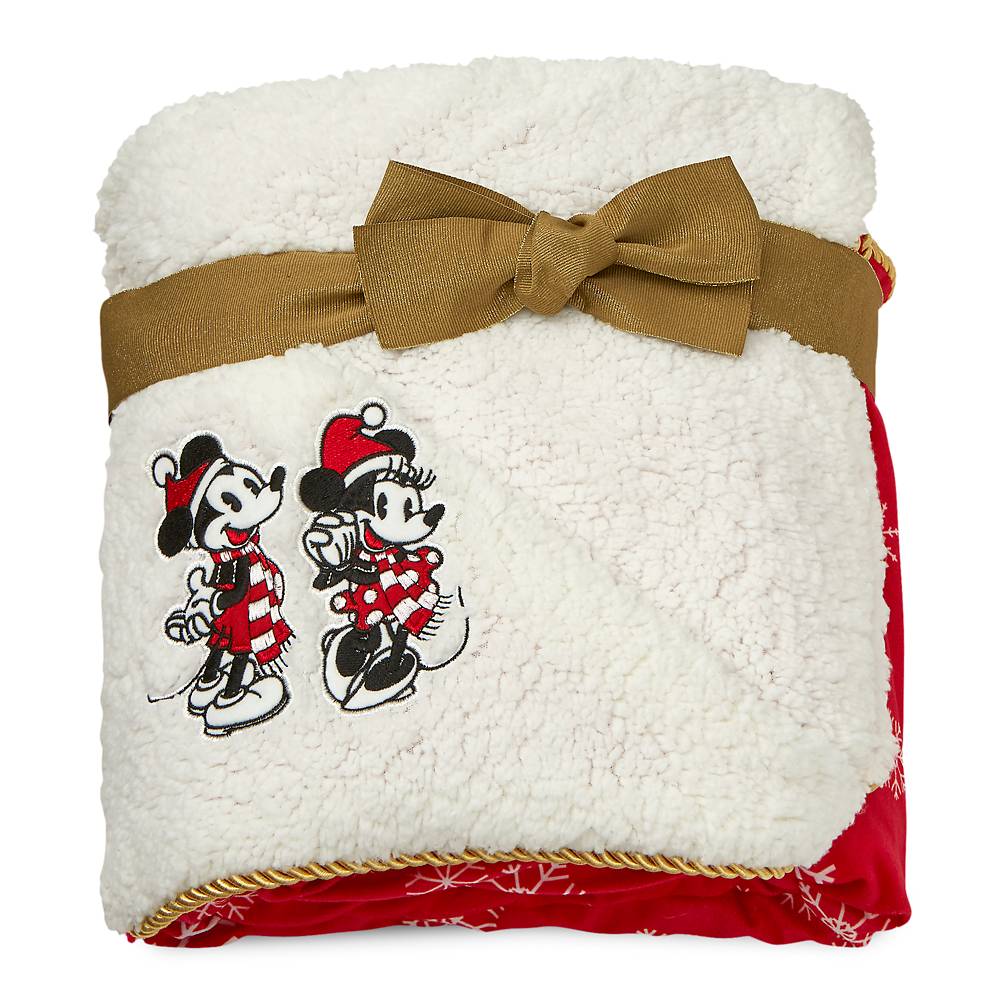 Mickey and Minnie Mouse Holiday Throw Blanket ($35)
ShopDisney has some of the cutest holiday merchandise featuring Mickey and Minnie Mouse. This blanket looks so soft and perfect for cuddling up with a cup of hot chocolate and watching classic Mickey Christmas shorts.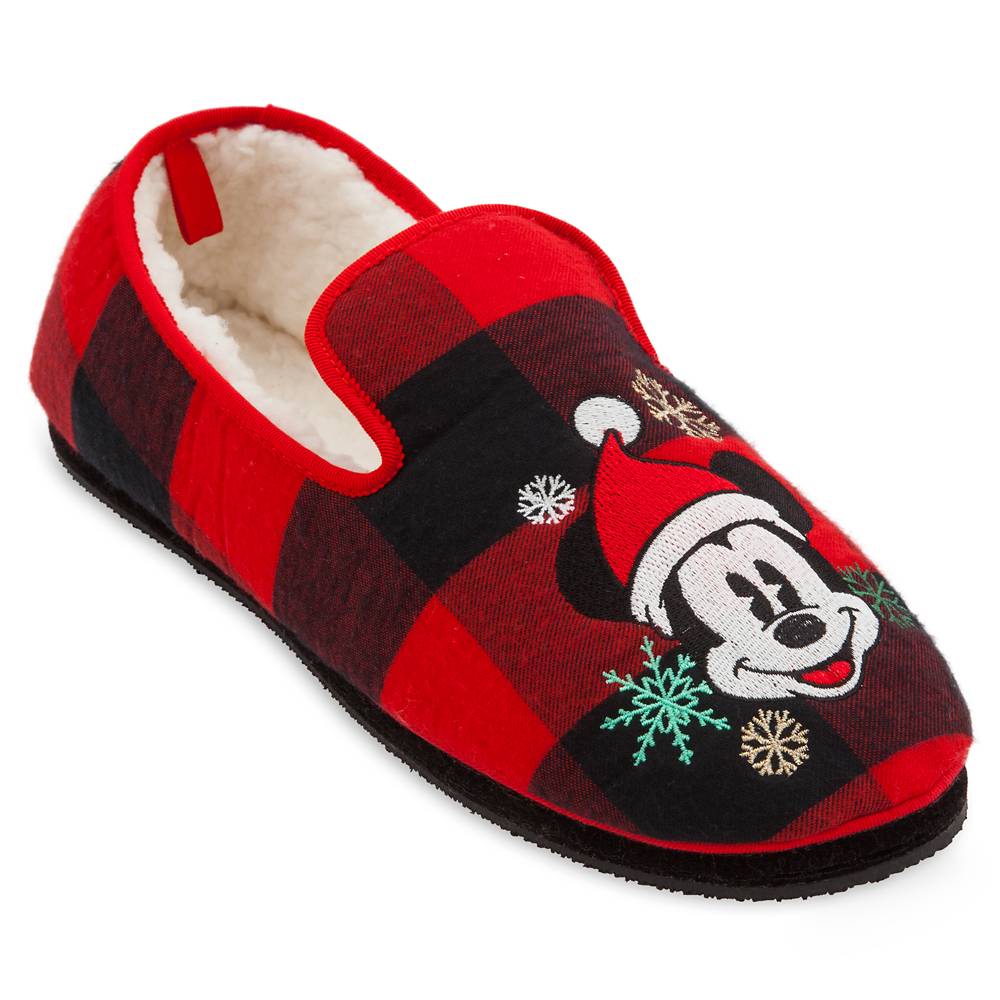 Mickey Mouse Plaid Holiday Slippers for Adults ($20)
Dance your heart out to Mariah Carey's "All I Want For Christmas Is You" while wearing these Mickey Mouse slippers. They are lined with soft fleece and have Santa Mickey embroidered right on the top.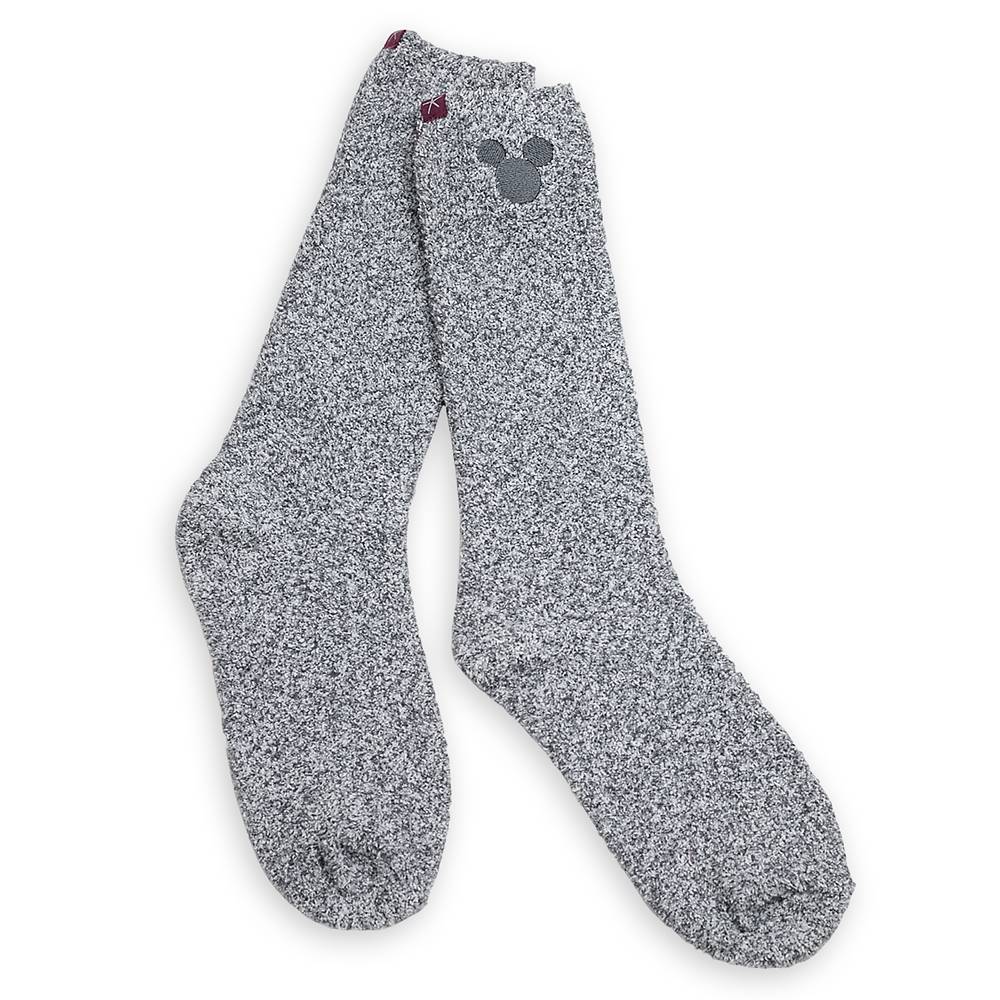 Barefoot Dreams CozyChic Classic Women's Mickey Mouse Socks
($23)
The ultimate cozy item on our list is these socks. They come in two different colors and feature a classic Mickey Mouse head at the top. We want to wear these every day now.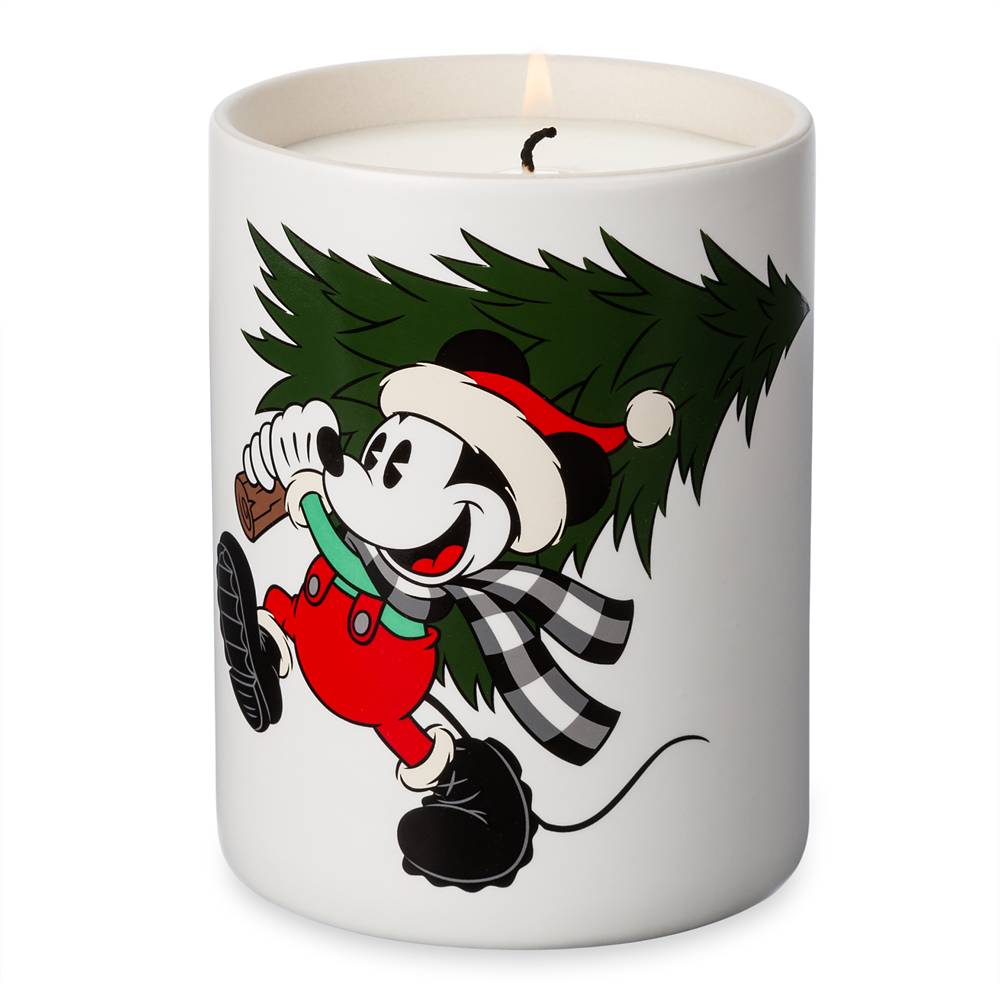 Mickey Mouse Holiday Candle ($20)
Tis' the season with this Mickey Mouse Holiday Candle. The candle smells like fresh cut pine and has the cutest picture of Mickey carrying a Christmas tree back to ToonTown.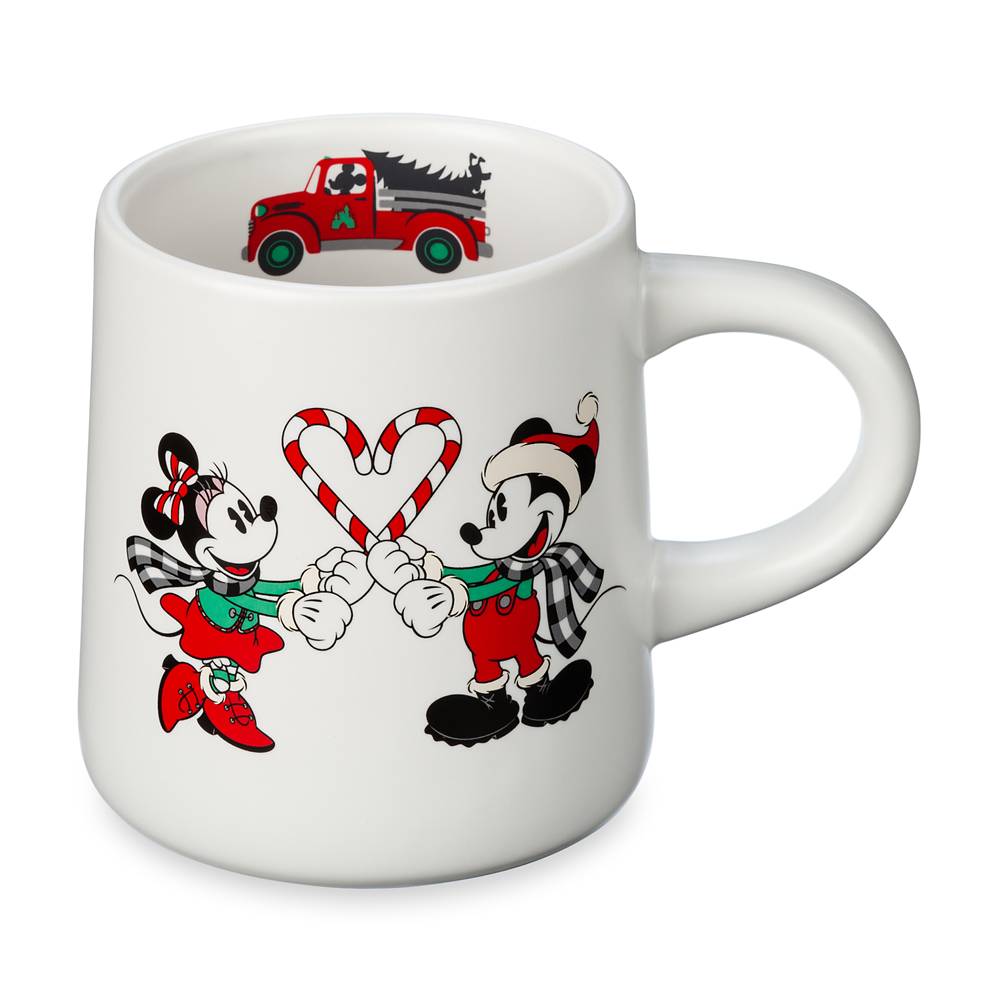 Mickey and Minnie Mouse Holiday Mug ($14)
To go along with your perfect night in alone with your blanket, slippers, and candle you need a mug, and we love this one. Fill it with hot chocolate or tequila, we won't judge.
Disney Nana Peter Pan Cozy Knit Limited Edition Plush ($35)
For the kids and adults who never want to grow up we found this Nana plush that is a need this holiday season. It's totally adorable and can be delivered next day thanks to the power of Amazon Prime.
Stocking Stuffers
Disney Aurora True Love's Kiss Face Mask ($10)
Turn yourself into an actual Disney Princess with this face mask that features Sleeping Beauty. Grab a few of these to throw into everyone's stocking and have a fun spa night with your family or friends.
Glowing Light Saber Chop Sticks REUSABLE Sushi Lightup Sabers Red and Blue 2 Pairs ($13)
When a gift combines two of our favorite things, sushi and Star Wars, we knew we had to include it on this list. The light saber chop sticks light up, and while your using them you can make your own woosh noises to pretend they are real light sabers.
Loungefly Disney Mickey Mouse Allover Print Cardholder ($19)
This cardholder is perfect for showing off your Disney side inside and outside of the parks in a subtle way. We love how small it is so it can be thrown into a small purse and not take up much room.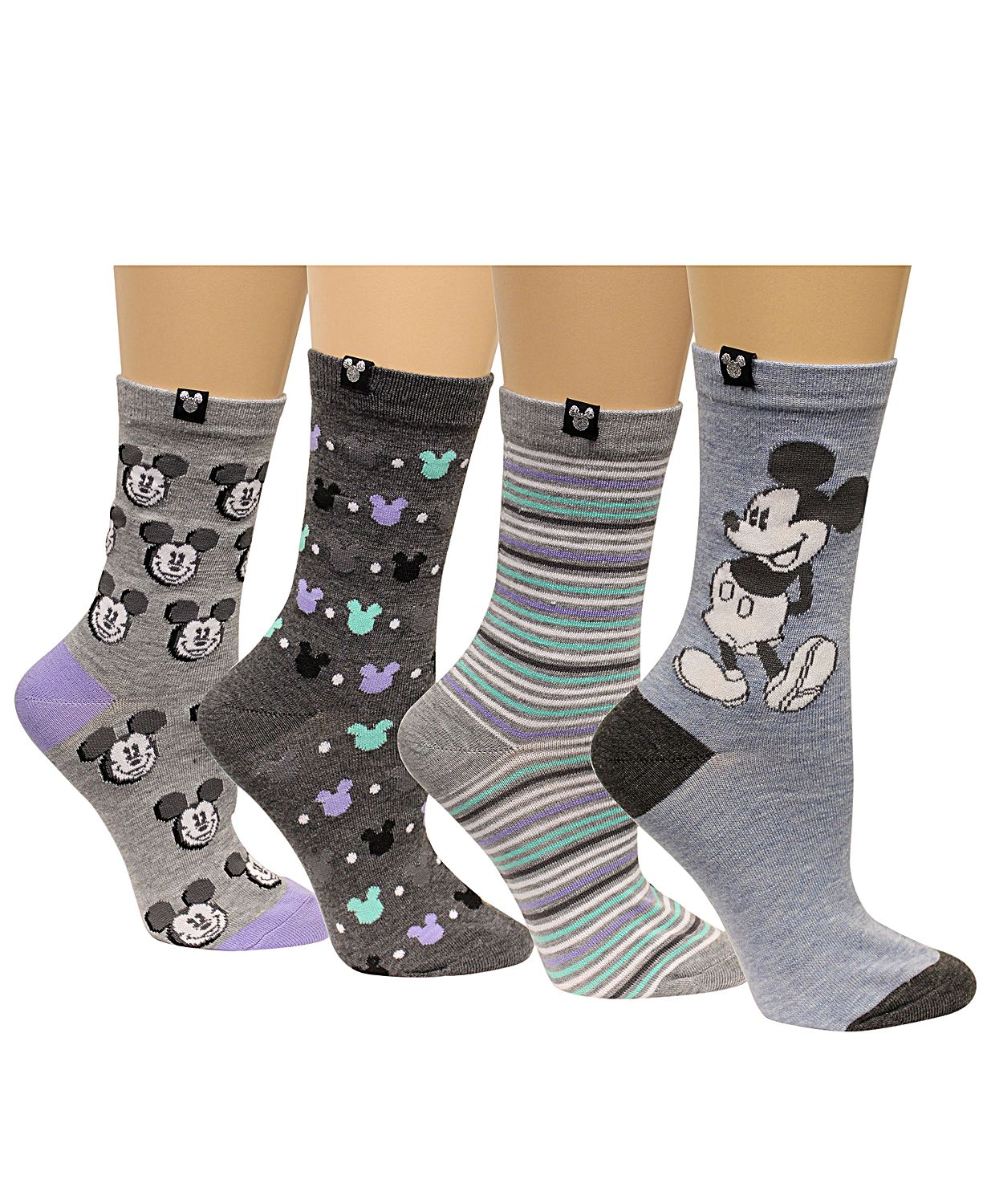 Disney Women's 4-Pack Assorted Mickey Mouse Crew Socks ($15)
These Mickey Mouse socks are the cutest and you cannot tell us otherwise. We love how different all four designs are and how cozy these look.
Pixie Pin ($10)
For all of our fellow pixies out there, you're going to want this Pixie Pin. We love putting a pin on each of our stockings to show off our individual Disney Style, and we think some of you guys might like that too. This pin is inspired by our resident pixie, The Pixie Traveler.
Disney Kitchen
Disney Classic Mickey Mouse Cheese Board With Cheese Tools ($42 with Amazon Prime)
We cannot wait to have our own cheese around the world tour all on this Mickey cheese board. It's big enough for all of the cheese you could want, and have some space left over for accompaniments like pickles, mustard, and nuts.
Disney Parks Exclusive Mickey Mouse Glove Hand Oven Mit ($21)
For when baking cookies needs even more magic you're going to want to reach for this Mickey oven mit.
Lil' Chef Apron ($26)
Whip up classic dishes just like our favorite lil chef Remy in this apron! From Christmas cookies to birthday cakes, everything you make will come out perfectly if you're wearing this.
Disney DCM-200CN Mickey Mouse Slow Cooker, 2-Quart, Red/Black ($22)
All you families out there who spend multiple nights at Disney and just want some home cooked food we have something for you! This slow cooker can be taken to any resort and plugged in to make dinner in, while you're out exploring the parks, and when you're done and back at the hotel your dinner is done waiting to be eaten.
Disney DCM-60CN Mickey Mouse Popcorn Popper, Red ($25)
We love a good movie night here at the Lost Bros, and for those people you know who also love sitting down to watch Wall-E for the thousandth time you might want to get them this popcorn popper.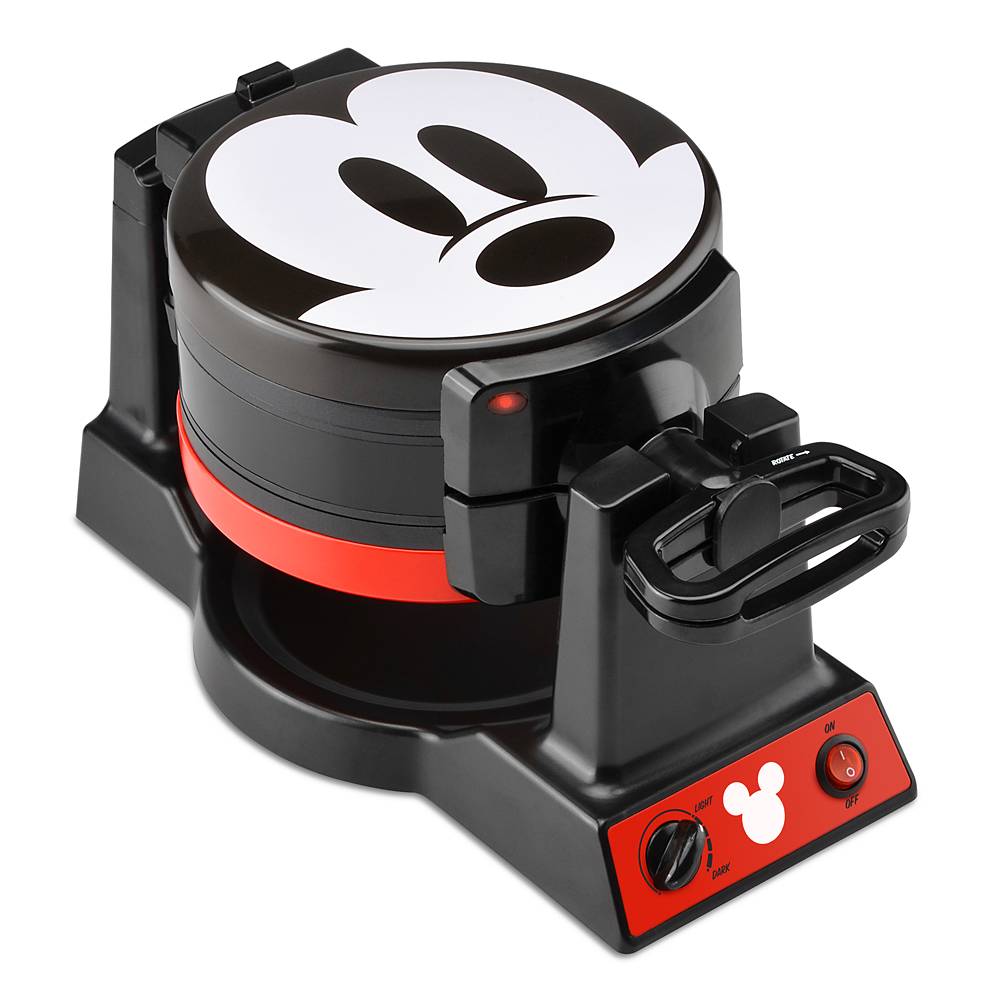 Mickey Mouse 90th Anniversary Double Flip Waffle Maker ($75)
If you love breakfast as much as we do you definitely need this Mickey Waffle Maker. It makes three miniature Mickey Waffles just like the ones they make in the parks.
Disney Mickey Mouse Plastic Black Measuring Spoons ($16)
For anyone who loves baking you're going to want to get these Mickey measuring spoons. They look just like Mickey's gloved hand and are perfect for a Disney kitchen.
Disney Books
The Ride of a Lifetime: Lessons Learned from 15 Years as CEO of the Walt Disney Company ($17)
Reading about Bob Iger's adventures with The Walt Disney Company is sure to be an eye opening experience, and he's talking all about it with his new book.
Eat Like Walt: The Wonderful World of Disney Food ($29)
If you've ever wondered what it was like to tour Disneyland Park with Walt Disney, this book gives you that insight through food. And if you've been dying to get your hands on Walt's chili recipe it's in here too.
Maps of the Disney Parks: Charting 60 Years from California to Shanghai (Disney Editions Deluxe) ($24)
History buffs are would love this book of maps and artist renderings of maps of the Disney Parks over the last 60 years. The book even includes the original drawing of Disneyland!
One Day at Disney: Meet the People Who Make the Magic Across the Globe (Disney Editions Deluxe) ($35)
This is the companion book to the new Disney+ series of the same name debuting in December. If you've ever wondered what goes on behind the scenes at the Disney Parks to make them run you're going to want to get this.
Disney 5-Minute Christmas Stories (5-Minute Stories) ($10)
If you have kiddos this would be a great gift for them at the beginning of December so they can read Christmas stories about their favorite Disney characters.