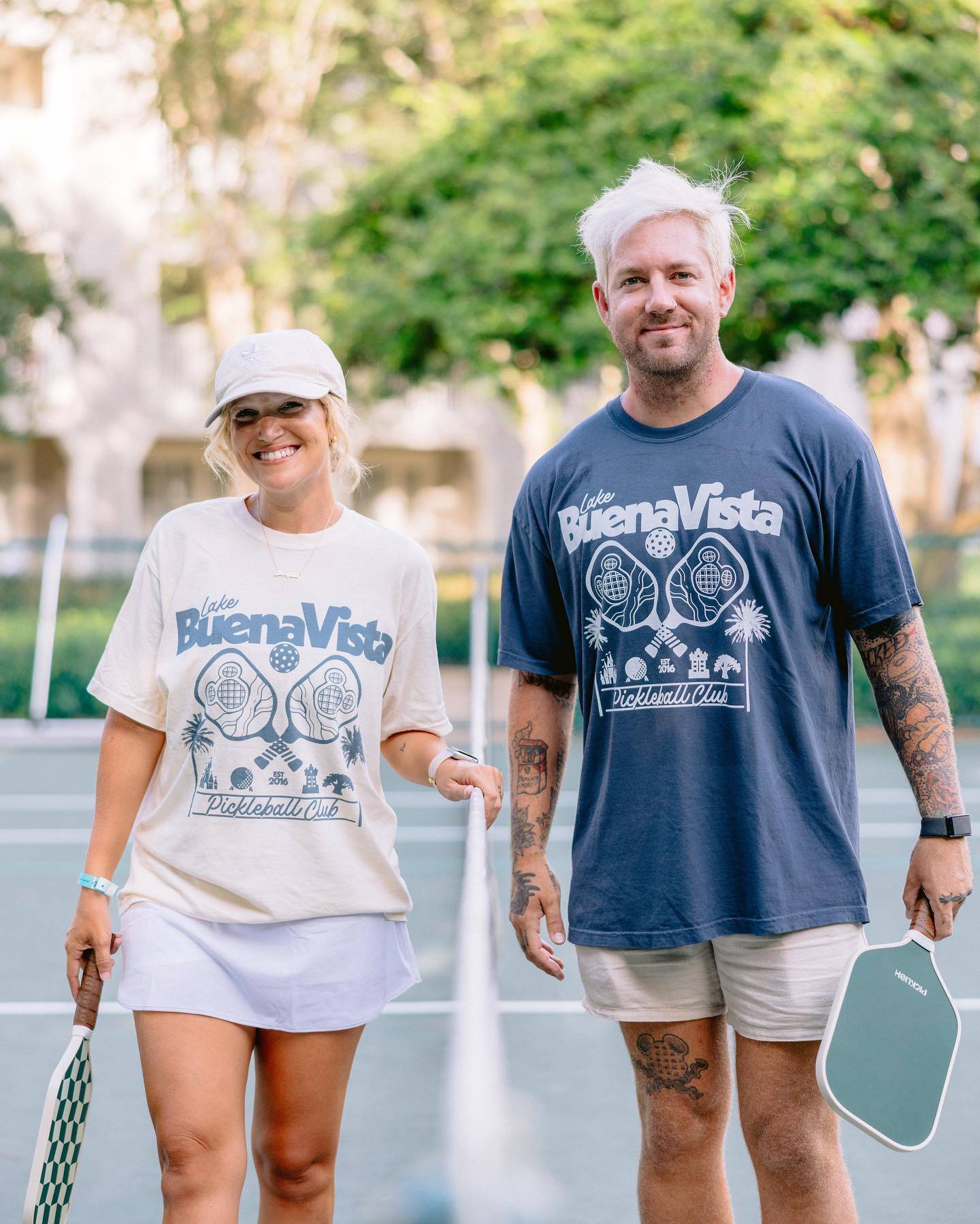 Pickleballers rejoice! You CAN play pickleball at several Walt Disney World Resort hotels! We've got the scoop on all thinks pickleball at Disney, so strap in for this FAQ about our new favorite sport!
1. Where can I play pickleball at Disney World?
You can currently play at the following locations:
Contemporary Resort Bay Lake Tower

Old Key West Resort by the main pool AND by Old Turtle Pond Road
Disney's Yacht and Beach Club by the Admiral Pool
Animal Kingdom Lodge Kidani Village
2: Do I have to be staying at a Disney hotel to play?
Yes, unfortunately the courts are reserved for hotel guests only! However, you don't have to be staying at the hotel where the court is located. The courts are open to guests of any Disney hotel, so feel free to hop around throughout your vacation and enjoy the change of scenery!
3: Do I have to bring my own equipment?
Thankfully,
you can rent pickleball equipment for a small fee
! You're also welcome to bring your own paddles and balls to play for free! DVC members get free equipment rentals, so if you're a member, make sure to take advantage! Each hotel has a different rental location which is listed on the court's sign, but if you need help finding it, the front desk will help you out! You will need to bring your own tennis shoes, so don't forget to pack those!
At Boardwalk Resort specifically, you can rent these items at Comunity Hall- and they now offer free pickleball lessons to resort guests on Friday Mornings! Be sure to reach out to Recreation Cast Members to confirm timing!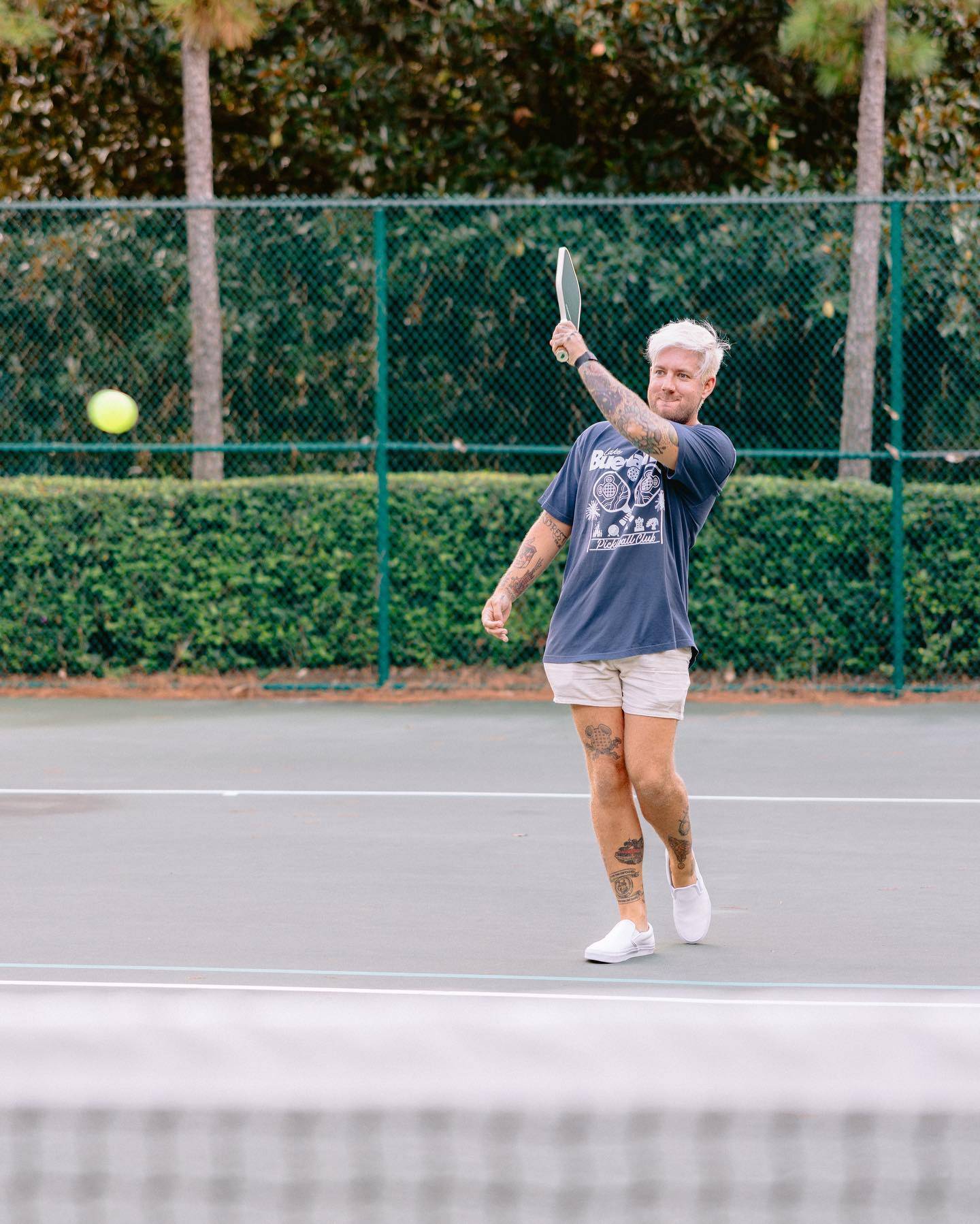 The pickleball courts are in amazing condition. There are no cracks to be seen, the nets are in great shape, and the lines are fresh. Even the pickiest pickleballer can enjoy Disney's pickleball courts.
5: Do I need to reserve a court?
Hotel guests do not need reservations to play; they are first come first serve (no pun intended). It's common courtesy to offer to rotate if there's a long wait, so please don't hog the court for the entire day if others are interested in playing. While there are no formal time limits, we should make sure that everyone has a chance to play!
The only exception to this is private tennis lessons - if someone has paid for a lesson, they will take priority and can bump you from the court for the duration of their lesson!
6: Do you have any pickleball tees?
Oh wow, what a neat question for you to ask! We indeed to have pickleball shirts in our shop at the moment!
Get Yourself Some Pickleball Swag
Now that you've got the lowdown on all things Disney pickleball, you're all set. We'll see you on the court!
* * *
If you liked this blog be sure to use code LOSTBROSBLOG for 10% off your next order!
If you want to see more of what we're up to day to day- be sure to follow us on
Insta @thelostbros + tiktok @thelostbros + Twitter @lostbrostweets