Celebrate the holiday season with this all-new picture-worthy confection from the cotton candy stand inside Epcot's China Pavilion
The 2019 Epcot Festival of the Holidays are officially underway, however, we found a late contender for the cutest, most unique holiday offering at the festival this holiday season, Santa Hat Cotton Candy!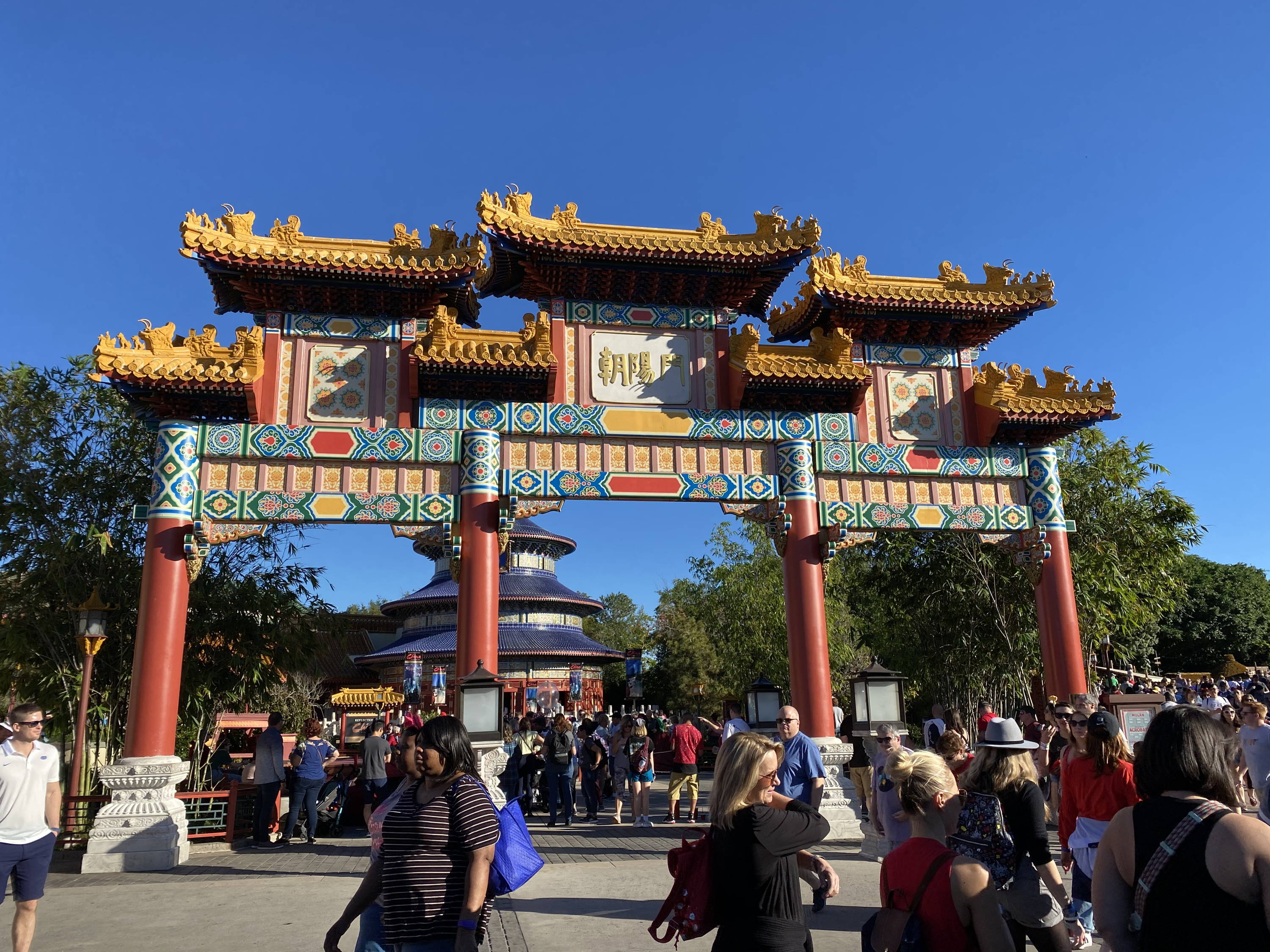 Nestled deep within the Epcot's China Pavilion lies the House of Good Fortune gift shop. In February of this year, they introduced an all-new cotton candy stand which features over the top, hand-crafted cotton candy creations.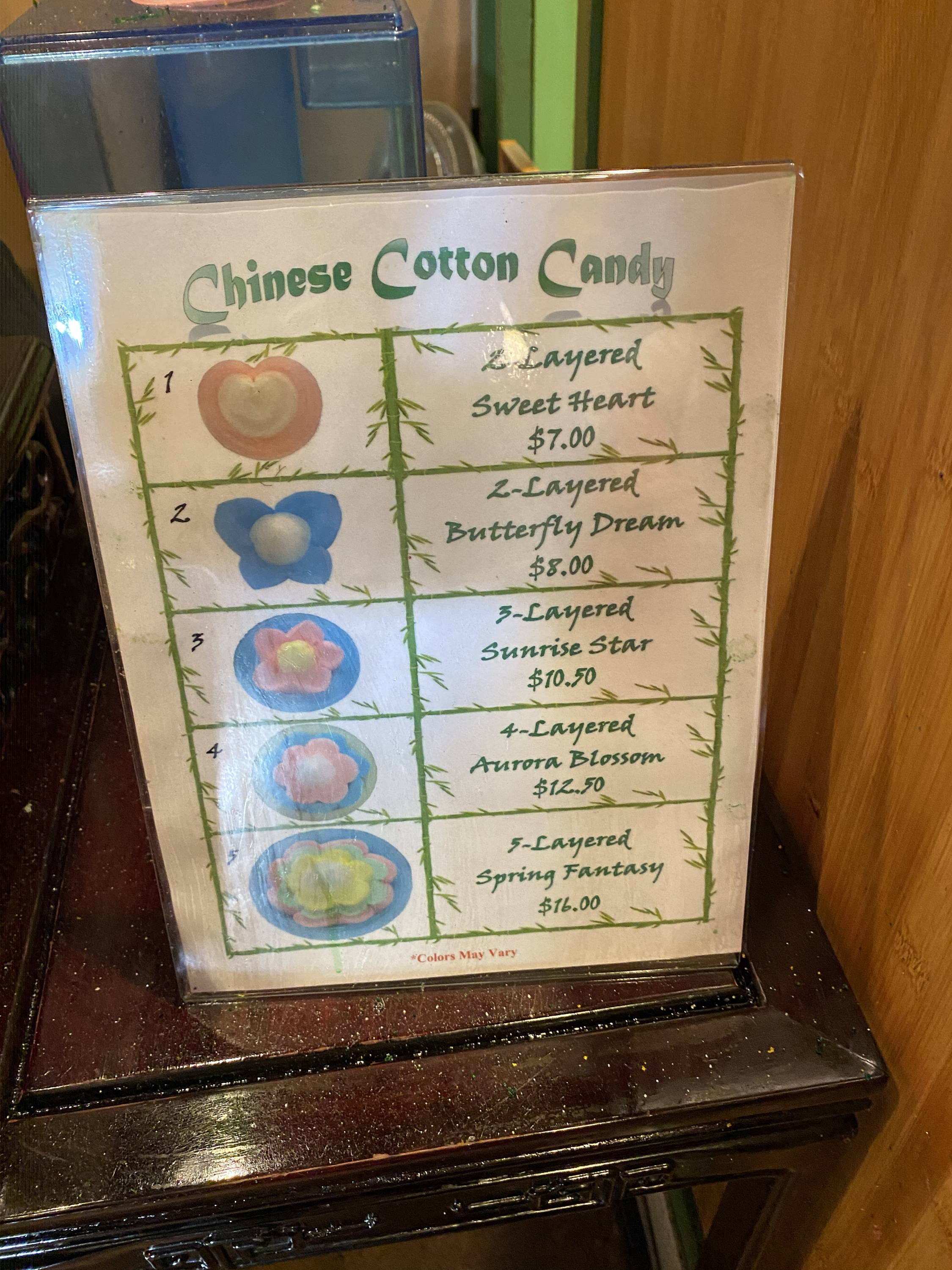 The regular cotton candy menu features two to five-layer creations including hearts and floral patterns. But for a limited time only, they have included an all-new Santa hat creation to the hand-crafted menu!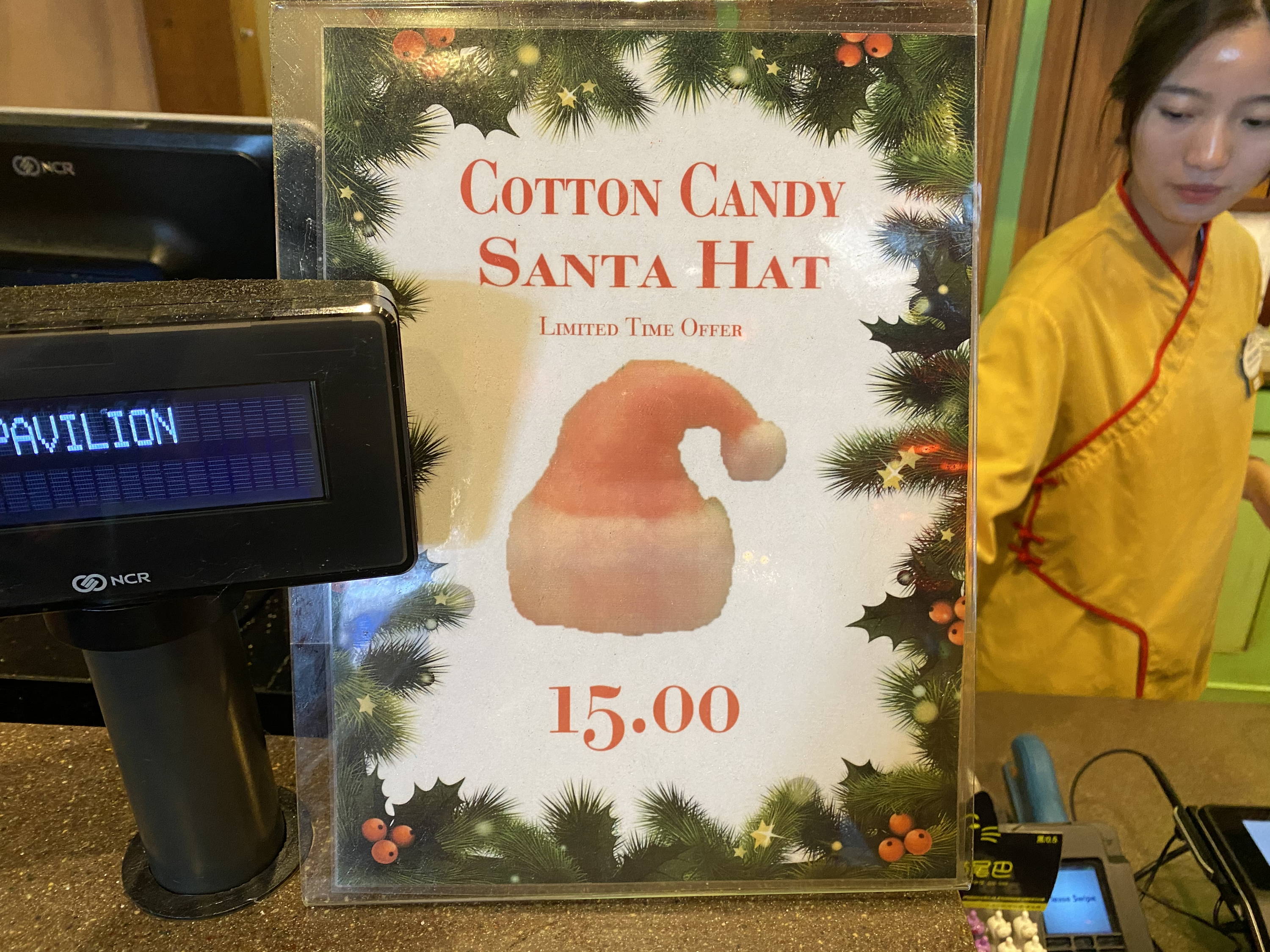 The Santa Hat is an absurd $15 and is excluded from any discounts. This, of course, is a small price to pay to ensure your Instagram feed stays fresh ahead of the holiday season.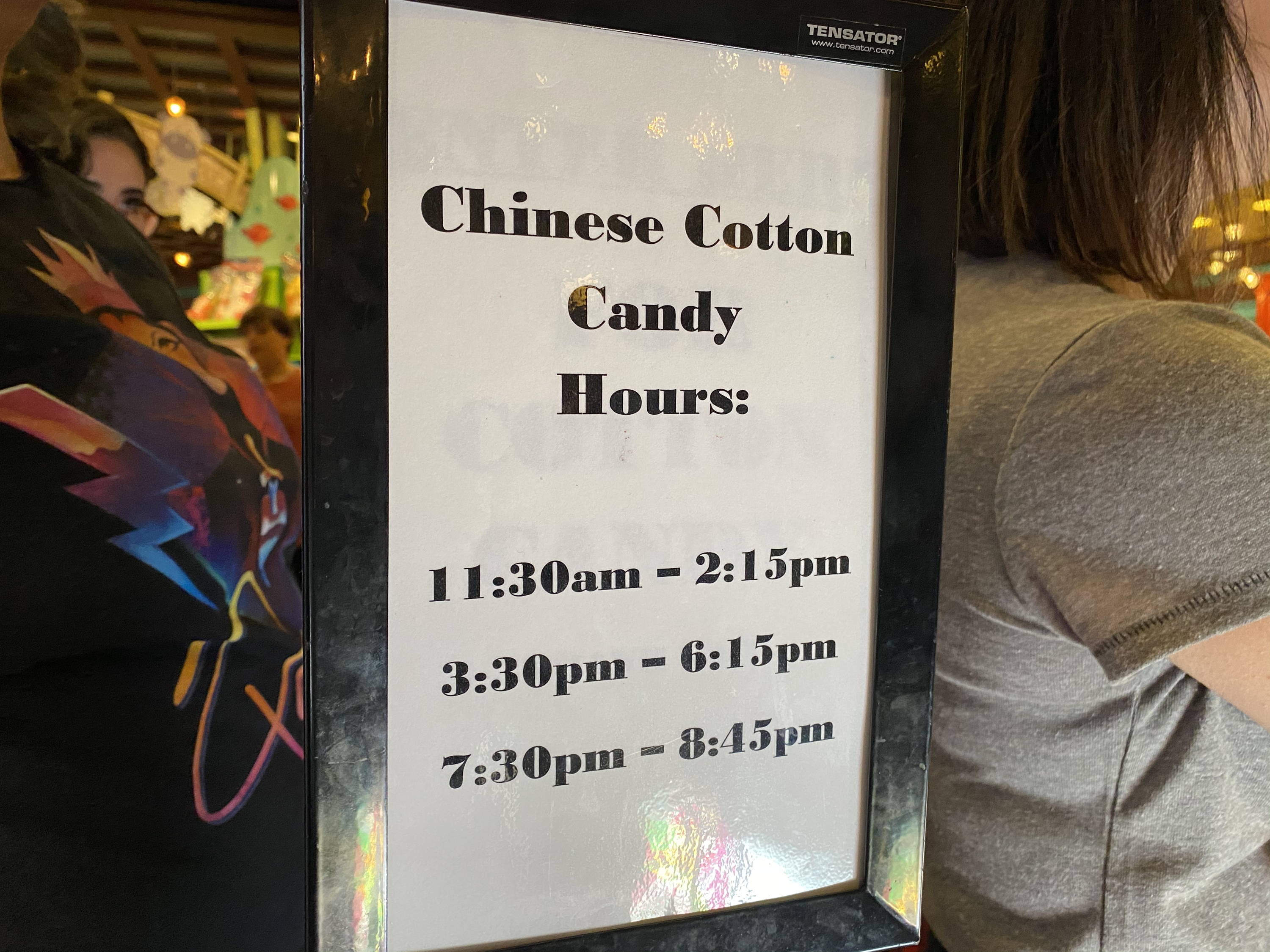 Another important thing to note is that the cotton candy stand is only open for select hours each day. I highly recommend lining up at least 15 minutes ahead of your preferred time to beat the long line that forms when people start to notice that it's open. The experience only caters to one party at a time, therefore even the shortest looking lines can take up to 30 minutes to an hour to get through.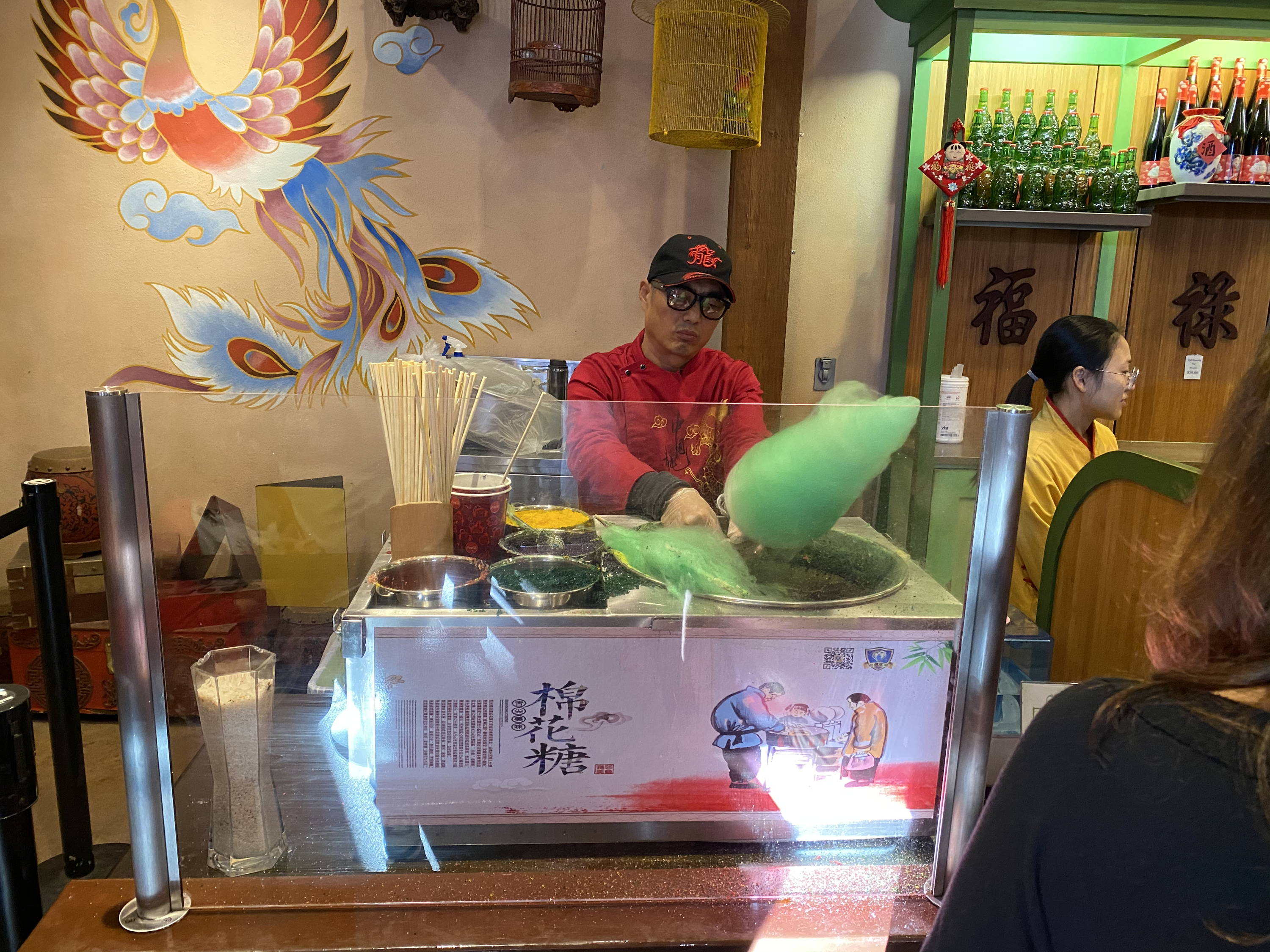 I queued up for my Santa Hat and before it was my turn, they ran out of red sugar coloring for the hat. They informed me they could still make it, but it had to be made green. Exercising my "do it for the gram" mentality, I proceeded on and figured I'd just call it an Elf hat as opposed to a Santa hat.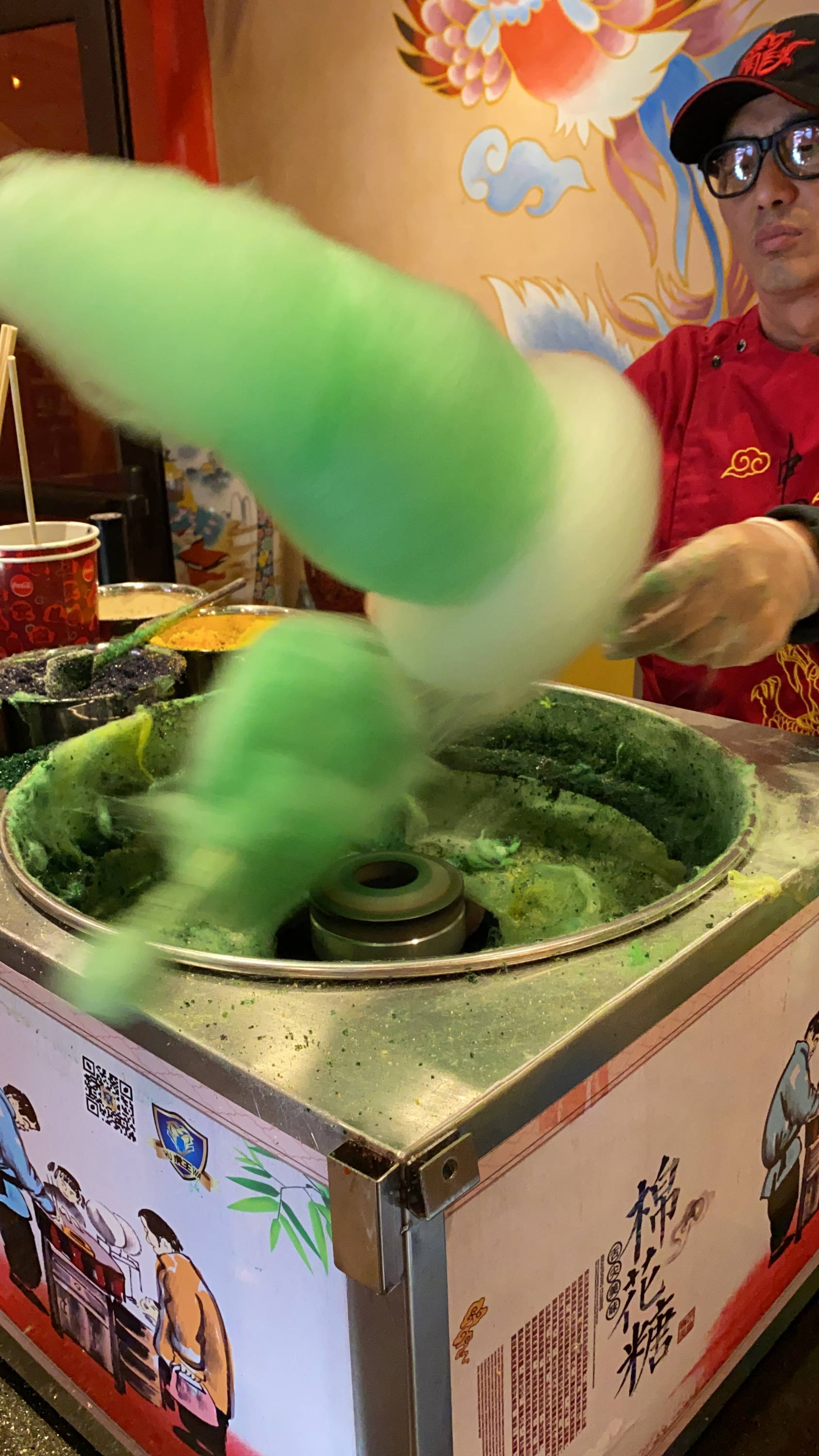 The cotton candy wizard spun up the largest stick of sugary green floss I'd ever seen in my life, making it look so effortless. As I watched an artist at work right in front of my eyes I began to think "maybe this was worth $15".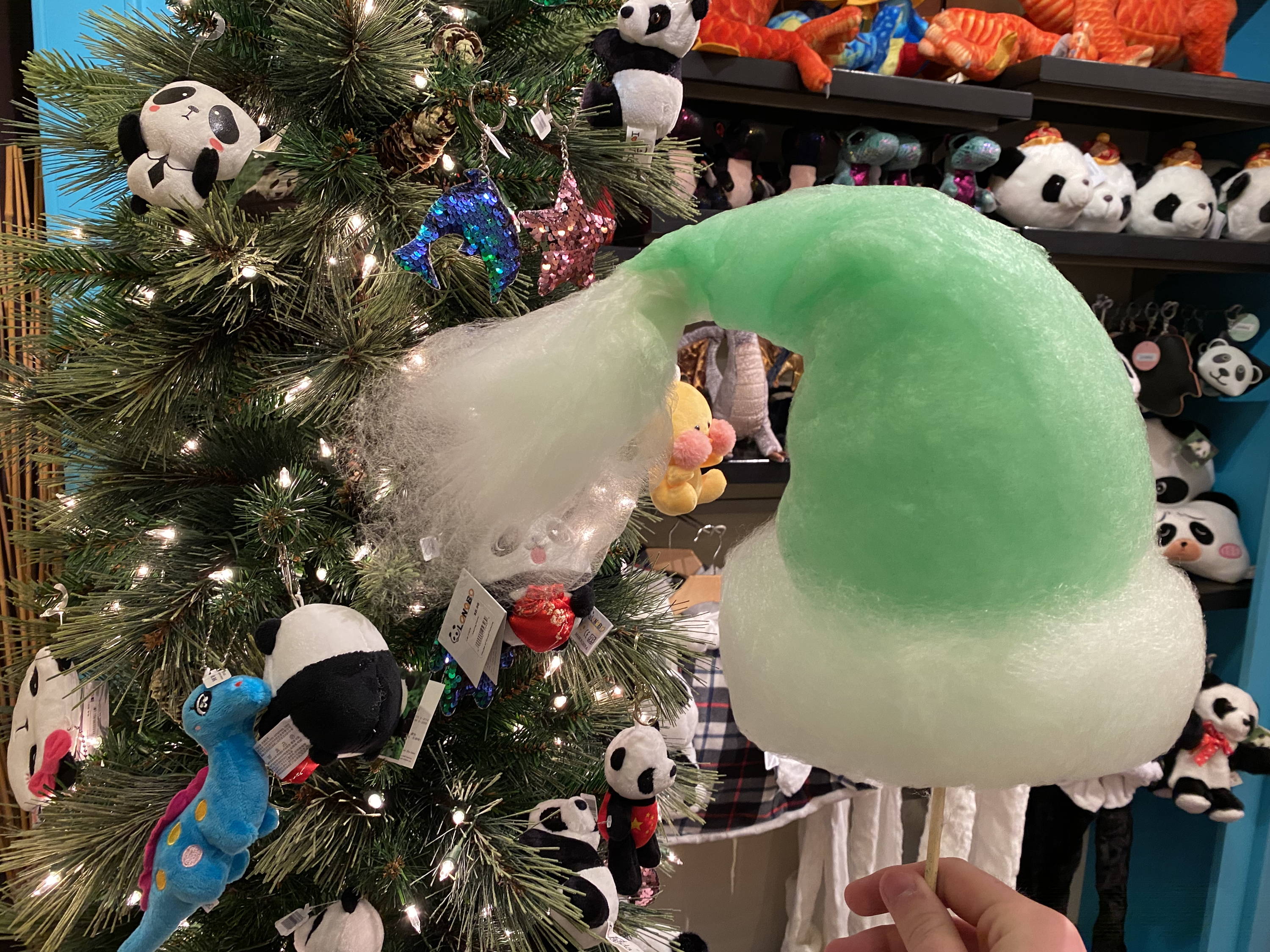 The experience lasted about 3 minutes in total and was a lot of fun (and slightly therapeutic) to watch the candy be crafted so flawlessly on to a wooden stick. I was quickly handed my creation and moved on so the next party could be served. After taking my pictures, I finally took a bite. The white sugar contained a strong banana taste, while the green sugar had an apple flavor. The portion wasn't really any more or less than your typical bagged cotton candy that you can find anywhere else on property.
Overall, the Santa Hat cotton candy is an over the top, picture-worthy, attention-drawing snack that perfectly celebrates the holidays at Epcot. Grab your "It's A Spectacle" shirts and pick this one up with a few friends on your next trip to Epcot's Festival of the Holidays! Tag us in those Instagram pictures(@thelostbros) for a chance to be featured in our story!
If you liked this article make sure to check out our store here, and use LOSTBROSBLOG for 10% off your first order!