Fun fact about me: I am one of those people who has traveled to every Disney theme park location in the world. In fact, I went to 5 of them all within 2 weeks. I definitely have a lot of thoughts about each park and why you *truly, truly* have to go to each one of them. But with today marking the reopening of Shanghai Disneyland Resort, I am here to share with you the controversial opinion that is: Why Shanghai Disneyland is the best International park.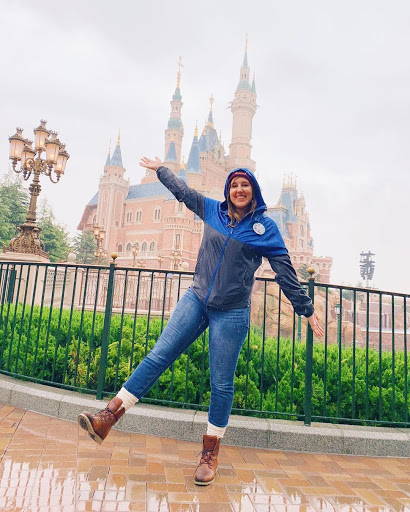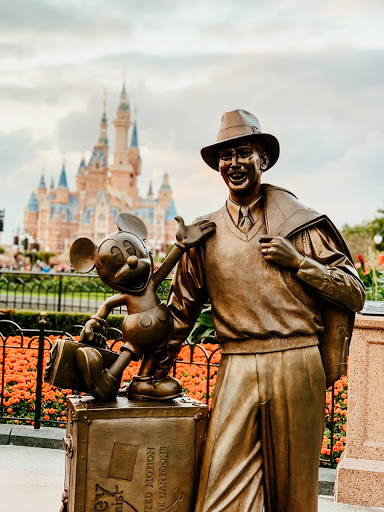 I know what you are thinking, "omg… Not DisneySea??" Nope, not DisneySea. Okay, that one is a very close second. However, Shanghai Disneyland is just… something ELSE. Now that the park is opening back up, I thought I would take a little moment to tell you just why it is so amazing. And while I *could* go on for so long on all the different reasons Shanghai Disneyland was so magical, I am going to limit myself to the top 5. Let's get started!
1. Mickey Avenue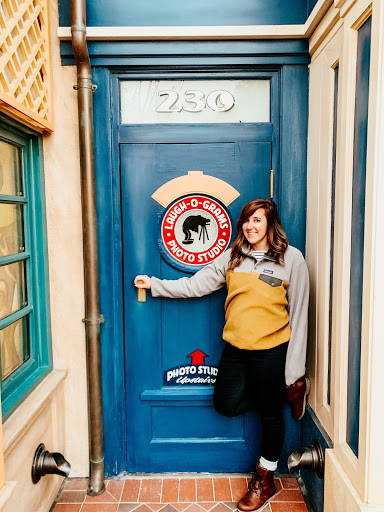 Straight up - Mickey Avenue is what sold me. I am such a sucker for a Main Street. I will never ever forget the first time I watched Disneyland Forever in the middle of Main Street. However… there is just ~ something else ~ about Shanghai's version - Mickey Avenue.
First of all: it has amazing facades everywhere. I was so in love with the door they had for Laugh-O-Gram studios! It was such a cool touch I've never seen in another park. And then it was filled with all kinds of small sitting areas outside of the ice cream shop and other places, it was perfect. But one big thing that makes this "Main Street" different from the rest is that it was completely open. There really was no walk down Main Street like we are used to. Some may not like that, but it was so different that I fell in love with it. If you don't care about spoilers, definitely go over to YouTube and look for a video of it. It is so cool.

2. Pirates of the Caribbean: Battle for the Sunken Treasure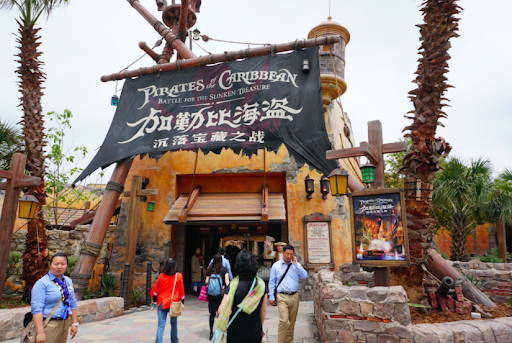 It's like - do I even need to explain this one? I'm going to do my best here without spoiling anything. Okay. This might be a little spoiler. But take our normal Pirates rides we have chillin' here in the US and add screens. And 100 other amazing elements and there, boom. You've got the best Pirates of the Caribbean ride in the world.
Also, I bet you can ask anyone who has been and they will also tell you just how heckin' amazing that ride is.
3. The Ice Cream Bars/Snacks in General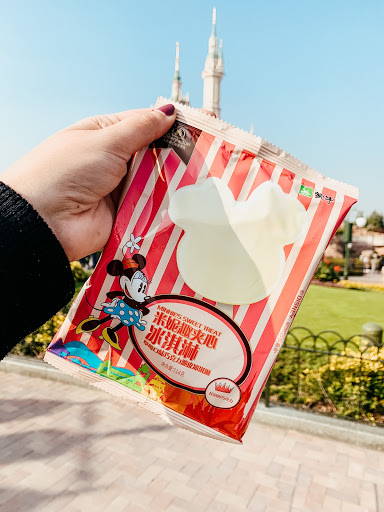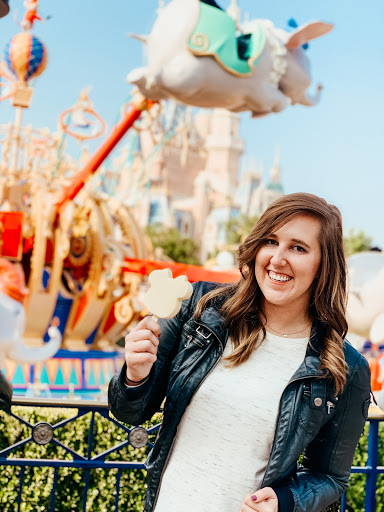 Okay - this is something I did not realize that is in all Asia parks. They have the COOLEST Ice cream bars! This point could be used for any of them, just like the snacks in general, but I loved the little Minnie bar I got to try here. They even had an Ice Cream shop at the end of Mickey Avenue that served delicious Ice Cream. The best part? It also served amazing WAFFLES. You bet I got some strawberry ice cream on top of a Donald Duck waffle.
4. Tron Lightcycle Power Run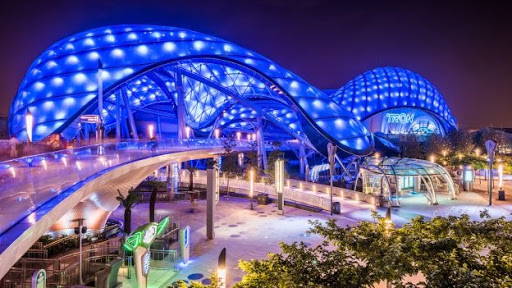 I very much debated putting this one in here because it is coming to Walt Disney World, and it is just another attraction. But I just have to include it because I am pretty sure we rode this almost 10 times. We were fortunate that our first two days in the park were completely empty due to rain. This meant that we rode Tron over and over without anyone else on the entire vehicle. Front, back, middle… you name it. As someone who usually says the back row is the best on every ride… this is definitely a must for the front row.
5. Everything is similar… but so very different.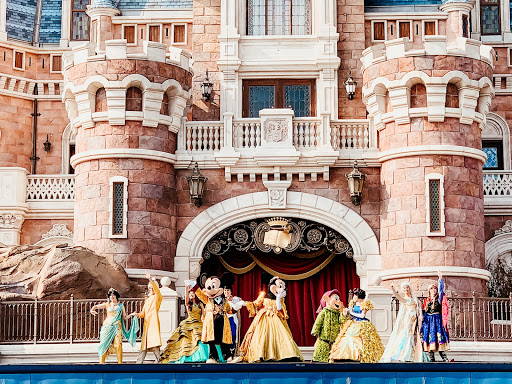 Okay - the only way I can sum this all up is this - Shanghai Disneyland is like walking into a bizarro Disney Park where you both know exactly what and where everything is, but it is all completely new and altered. Walking into Tomorrowland alone felt like walking into a sci-fi movie set. The castle, oh the CASTLE, it was insane. You could never compare anything to that castle.
I could go on and on all about how fun it was to explore this park for the first time, but it really is somewhere you have to see for yourself (or at least do some hardcore YouTube watching). Let me know if you've ever been, or hope to go when it is safe to do so in the future!