NOTE: 100% of ad revenue from this article will be donated to charities that fight everyday for racial equality in America.
Hi there. My name is Morgan – most commonly known in this neck of the woods as Mo, or MoDisMagic.
I'm a Disney freak. A Marvel nerd. A movie buff. A brunchaholic. A self-proclaimed fanny pack queen.
Oh, and I'm a Black woman.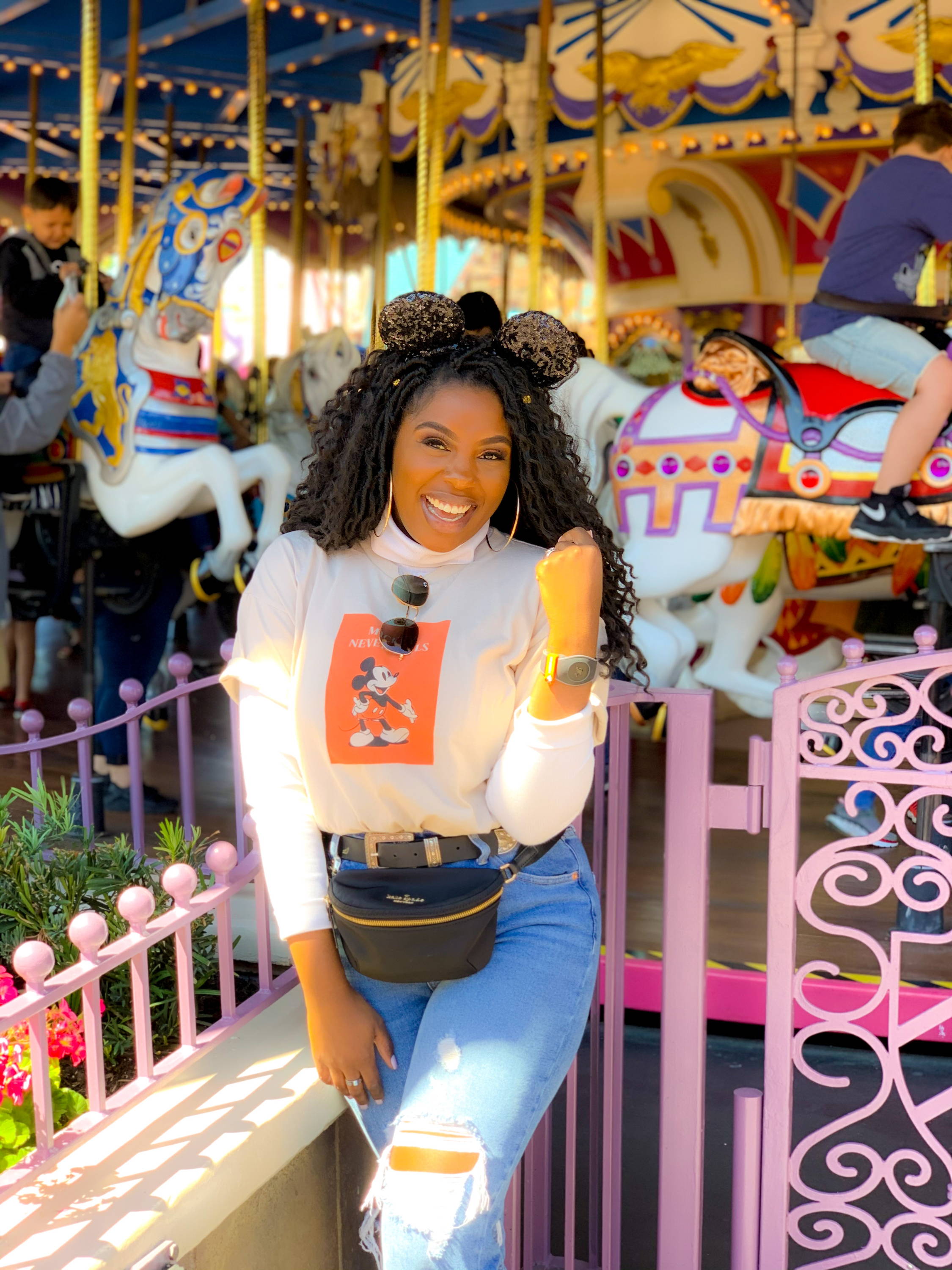 It's funny, I never really felt the need to throw that into my "get to know you" shtick - partially because it's stating the obvious, but mostly because up until far too recently, it's been A part of me, not THE part of me…
The part of me that people don't see because their everyday Instagram feeds mirror 50 Shades of French Vanilla. The part of me that might be "too loud" or "too opinionated" so instead, my voice is drowned out to the white noise of the rest of Disneygram (pun intended). The part of me that's lived a life of having to work four times as hard to just be noticed, feel heard, and get quite comfortable being uncomfortable in spaces that aren't inherently curated for people like me – are you catching the irony?
George Floyd's legacy was the most bittersweet turning point for the Black community. The death of yet another Black man at the hands of a White police officer shot rage through pockets of the globe and corners of Instagram communities alike. Influencers, and in my case, Disney influencers, took to their platforms to cash in their voices as forms of activism – calling for change, expressing allyship, and standing in solidarity. And for a minute, my feed was flooded with people who looked like me and people who didn't, pausing their regularly scheduled content and acknowledging real life.
People I never thought knew I even existed, reached out to follow me...to hear me and my story. Now, let me say this. All of those who raised their hands in solidarity and made strides towards education over the last month, thank you. It has not gone unnoticed.
But let me also say this: Posting black squares is one thing. Posting Black faces is another.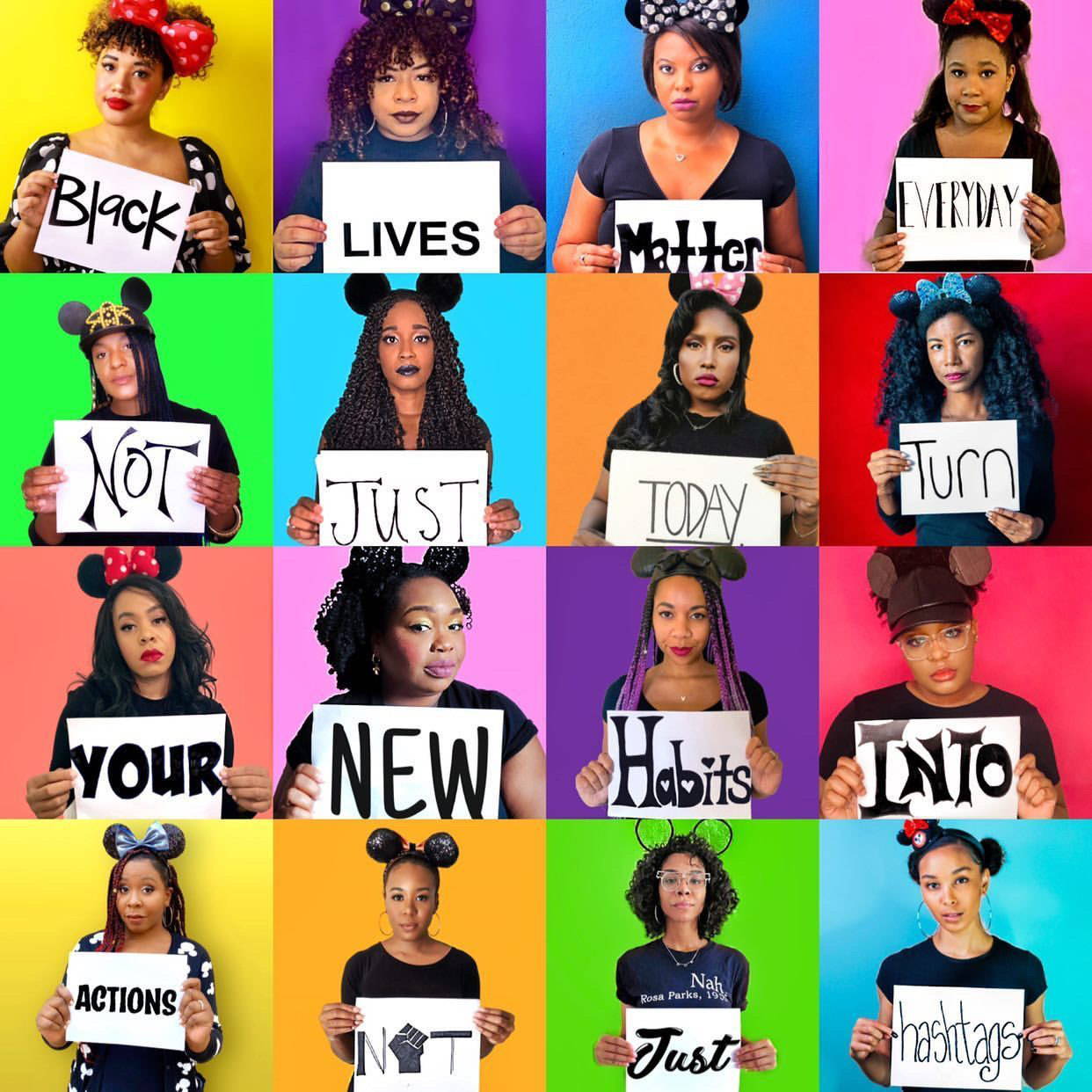 Influencers without impact are just popular kids on social media (Note: most of us are out of high school). Get outside of your comfort zone and do the work to say something with meaning and publish with a purpose. You have the power to inspire positive change in the community we all want to see ourselves in - so what do you say we put in a little extra effort to make that community look like the rest of the world our real lives exist in.
Following and sharing Black creators earns you a pat on the back and an A for effort, but that's just one of many steps in the right direction. Figuring out how to actively listen, learn, and invest in varying perspectives through curating a culturally diverse, always inclusive, potentially controversial (and yes, still aesthetically-pleasing) Instagram page - that's the goal. And I don't think that's asking for too much.
Don't be afraid to post that opinionated meme on your story because you "might lose followers" (Spoiler Alert: if they unfollowed you because you have thoughts, did you really want them following you anyway?) Don't shy away from sharing that dope Black artist's work on your Instagram story. Collaborate with Black and other creators of color on your lookbooks and bounding challenges. Buy those custom ears from a Black-owned small shop or one whose feed outwardly showcases diversity. Lend your account following to a person of color to speak to Disney magic from a totally different and unique perspective.
FORGET. YOUR. FEED.
Instead USE it. To amplify. To diversify. To inspire. To organize. To make some sort of thoughtful, educated change.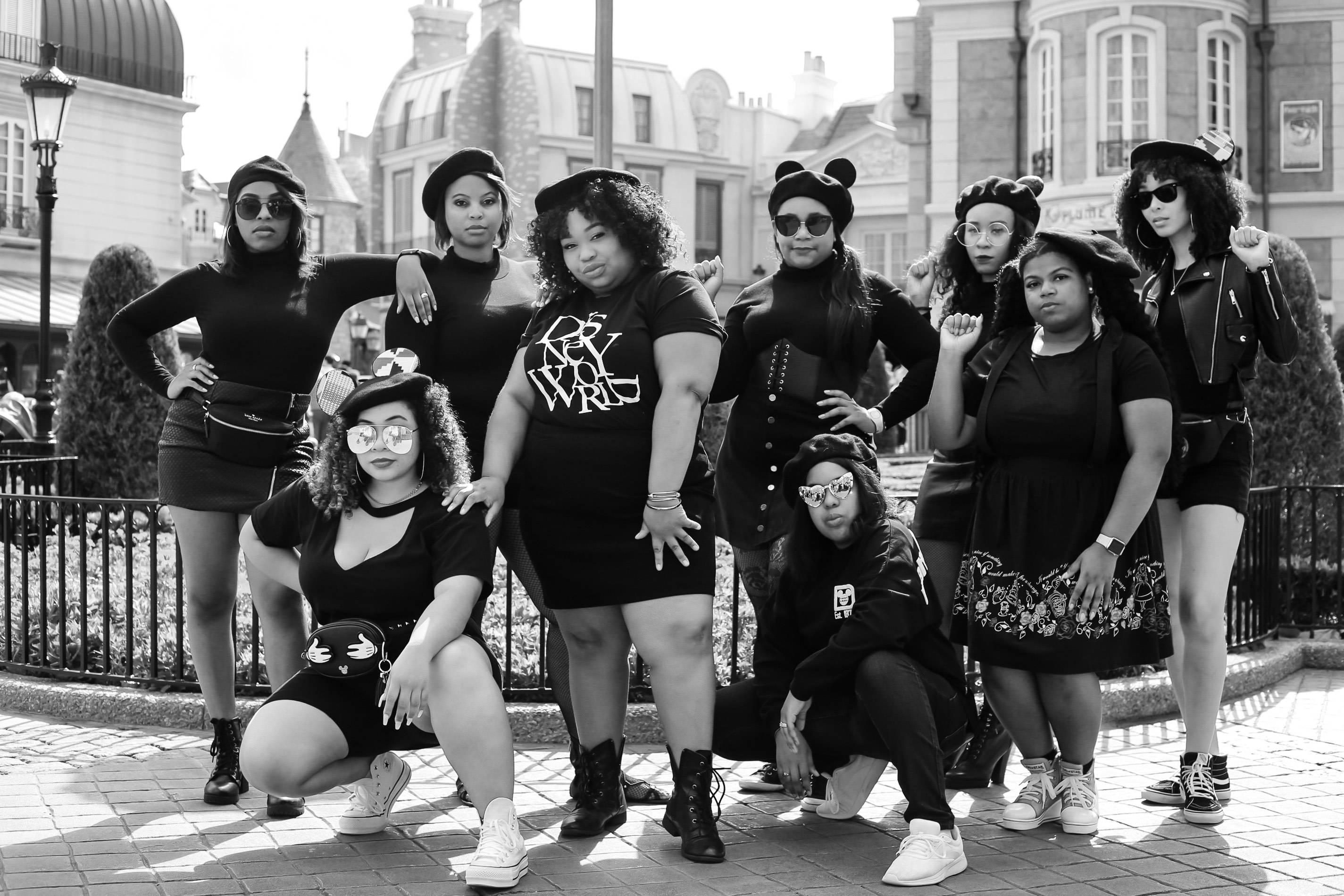 When I first made my Disney Instagram in 2018, I had one goal – to dip your timelines in chocolate. I grew up TRYING to find some ounce of similarity in Pocahontas and Jasmine, heck – Mulan – because their skin tones had some pigment.
I wanted (and still actively strive) to show Little Morgan that "Hey, Disney looks like her, but it also looks like me. And her. And him." That there are so many differences to be celebrated while coming together to share our love for Dr. Seeker and the Peoplemover. That there is so much culture to be experienced that you can't get by binging Lion King and Black Panther. To disrupt your perfectly curated, aesthetically-pleasing, often one-dimensional feed.
If you made it this far, hang on for a minute longer.
Let me be very clear…this is not an attack on my White brothers and sisters in this Disney Instagram community (or ANY community on social media) that have uplifted and truly seen me. This is a challenge. A challenge to continue kicking this initiative forward and finding ways to edge on the greater movement. I challenge you to continue fighting your urge to only post/ follow/ talk to/ collaborate with/ and form genuine friendships with people that look like you because it's easy to do so… because it's comfortable.
It's time to get uncomfortable. Switch it up (I LOVE a good [French] Vanilla Dole Whip swirl).
Whatever you do, make it matter. Because I matter. We matter. Our voices matter. And I promise... your feed will still be magical.