Whether you're gluten & dairy-free like me or just need some new snacks to try at the parks, I've put together my ultimate list of the top five gluten-free foods at Walt Disney World! 
#5 -Gluten & Dairy-Free Grilled Cheese from Woody's Lunch Box at Disney's Hollywood Studios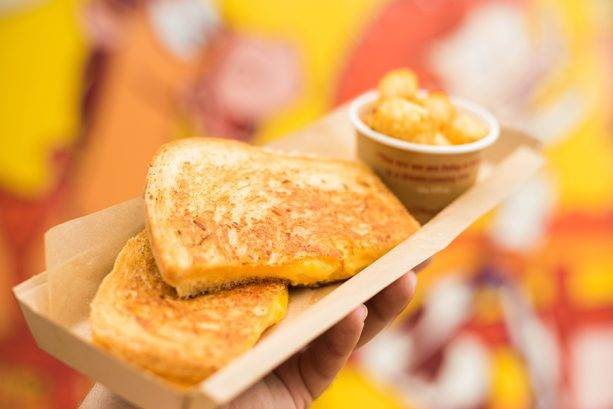 Kicking it off with a hidden gem found at my favorite park — Disney's Hollywood Studios! I only recently found out that Woody's Lunch Box offers a gluten & dairy-free grilled cheese and it's nothing short of amazing! You wouldn't even know the cheese is dairy-free and it comes with a side of potato barrels (aka tater tots), so what's not to love? Be sure to ask for your grilled cheese to be prepared gluten-free/vegan though because the standard option isn't!
#4 - Churros from Nomad Lounge at Disney's Animal Kingdom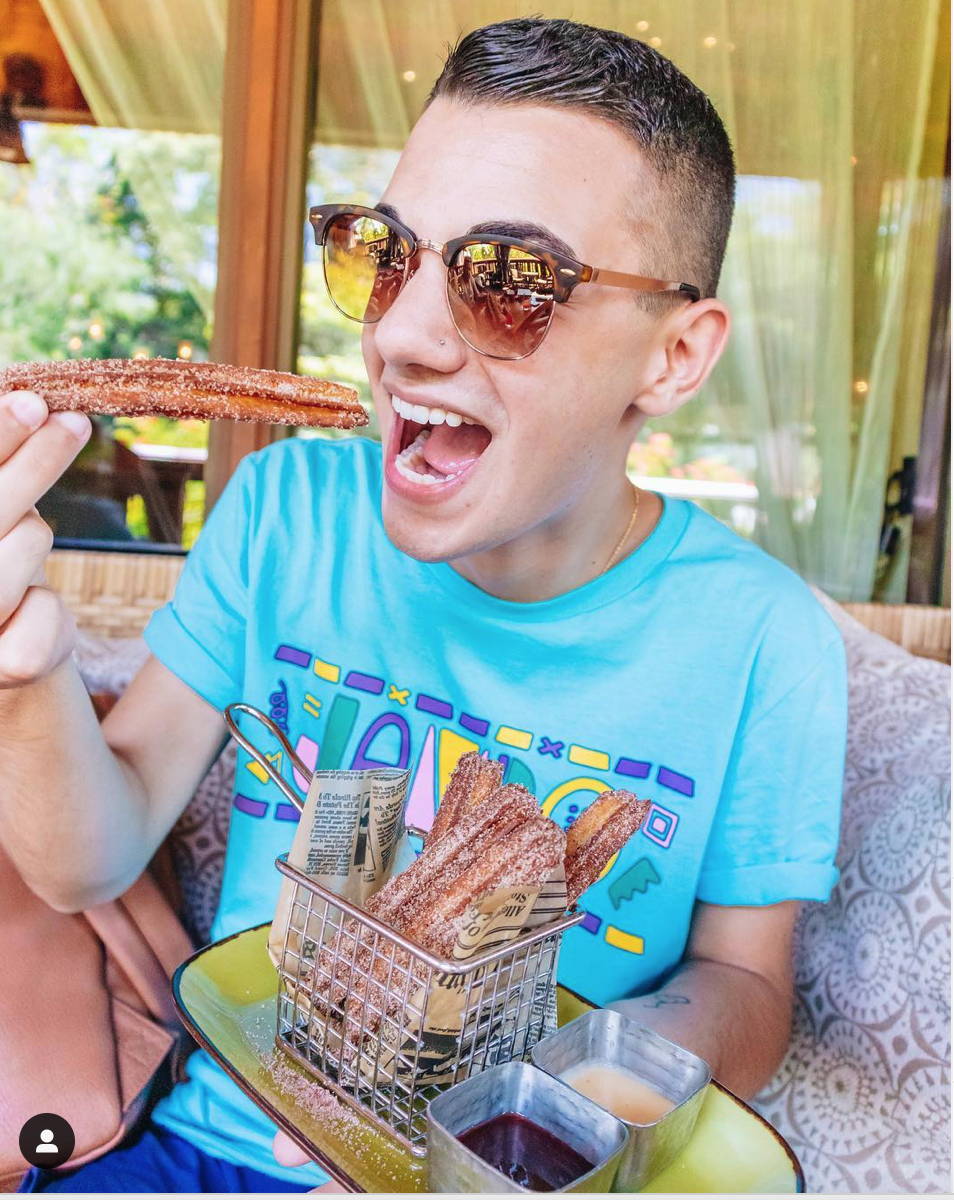 Next up, CHURROS! That's right, over in Animal Kingdom at Nomad Lounge, you'll find gluten-free churros (sadly not dairy-free). They're much smaller than your traditional Disney churro, but honestly probably just as good if not better. They come with two sauces (one vanilla, one strawberry) and pack a whole lot of sugary sweetness into each bite. Definitely worth checking out on your next trip to DAK!
#3 - Tacos al Pastor from Choza de Margarita at Epcot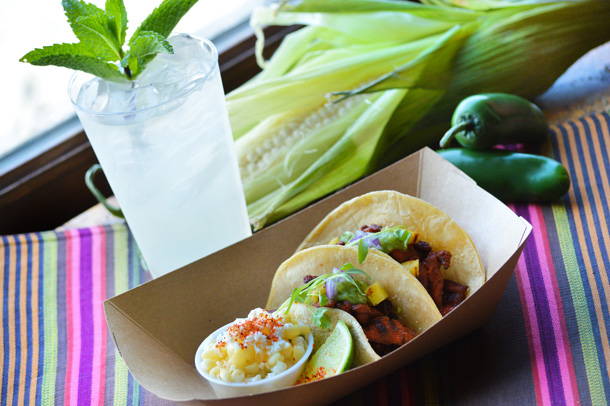 Not only will you find some killer margaritas over in the Mexico pavilion, but you'll also be able to try my some of my favorite tacos! The Tacos al Pastor are the perfect pick-me-up for long days spent wandering around the World Showcase and the come with the best street corn ever (sadly not dairy-free). They're cheaper than most snacks and come with two tacos if you want to share (or not)!
#2 - Spicy Kazan Roll from California Grill at Disney's Contemporary Resort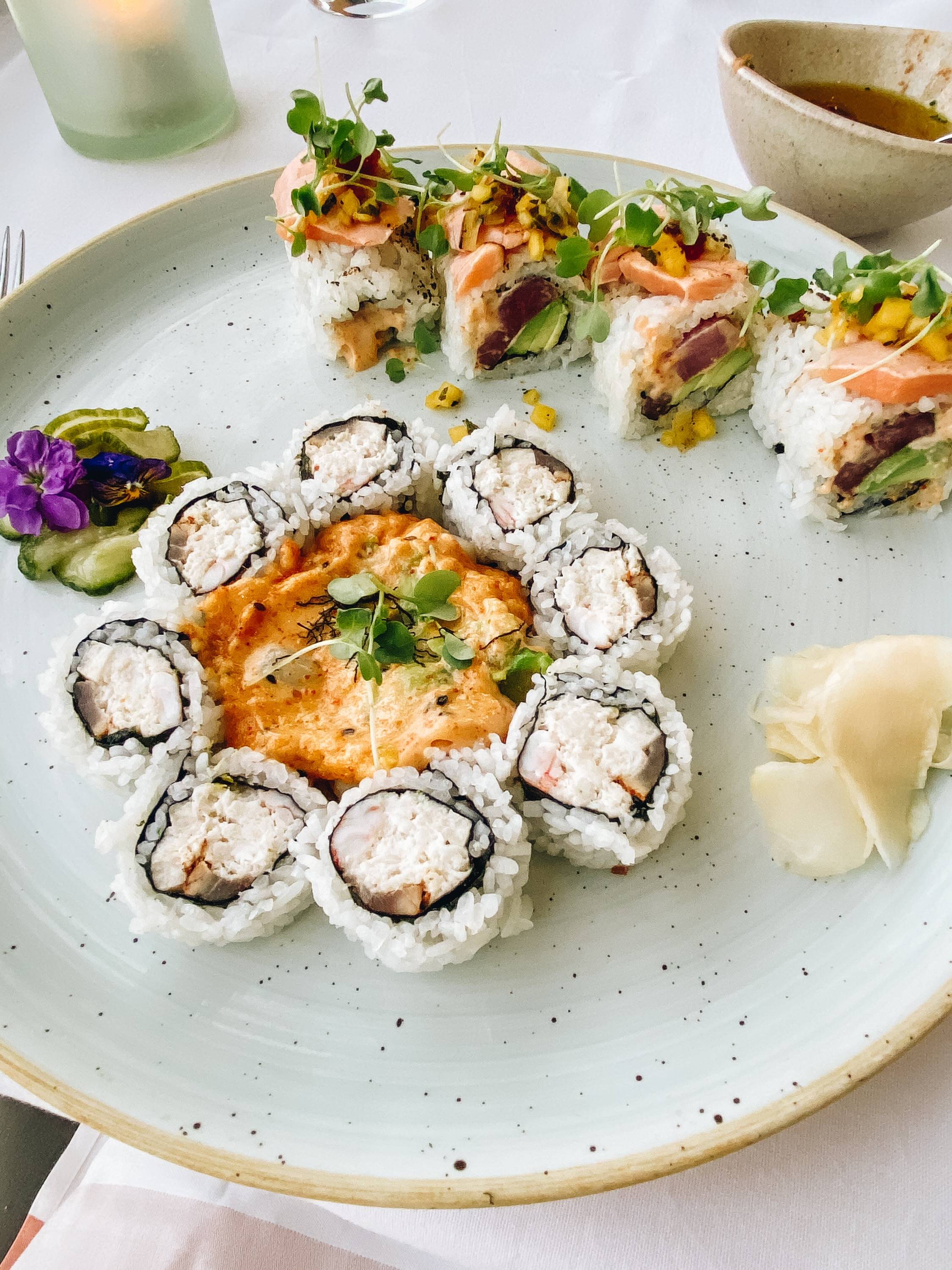 We're reaching the end of my list and if you know me, then you definitely saw this next one coming! Behold - the infamous Spicy Kazan Roll! This is one of my all-time favorite foods anywhere at Walt Disney World and to be very honest, I didn't start out as a huge fan of it. The first time I ever went to California Grill I ordered this roll and really didn't love it, but I went back a few years later with my boyfriend Dom and after him making me try it again I fell in love. It's a little spicy, definitely pricey, but oh so worth it! Just be sure to special order this one without the tempura crunch to make it totally gluten-free!
#1 Bakery Sink from Erin McKenna's Bakery at Disney Springs
Rounding out my list and definitely saving the best for last, we have the Bakery Sink from my favorite spot at Walt Disney World for gluten-free & vegan sweets — Erin McKenna's Bakery! No trip to Disney Springs is complete without stopping in at Erin McKenna's for something sweet and I pretty much get to try something new every time I go, but one treat that I've gotten one too many times is the Bakery Sink. The Bakery Sink is usually comprised of a cupcake, two doughnuts, and some crumbles, but recently they've been making a bunch of new ones that could have coffee cake, mini muffins, and other fun bakery treats inside! (There's even the option for you to create your own, you just have to ask!) It's definitely one of the most indulgent sweets that they offer, but also the most unique. Plus, it makes for an amazing dessert to snack on for a few days!
That's all for my favorite gluten-free foods at Walt Disney World, but I am always looking for new things to try around the parks so please let me know in the comments if there's anything that you love that I should try!
If you liked this article make sure to check out our store here, and use LOSTBROSBLOG for 10% off your first order!