We're Speed-Running the Disney Parks
---
Those Disney vacation days are long- but the trip feels so short! :(
That's why today I took a walk down memory lane (aka I went through my archive on Instagram and talked to my friends) about the one thing they would do in every Disney Park. "If you don't have a ton of time, you still have to do this." - a quote from everyone who offers you Disney trip advice.
I got creative- mostly cause I can't make a short list of anything Disney to save my life. (If you've talked to me about my favorite quick service restaurants I think I have 15 honorable mentions.) But we picked out our top favorites as of right now that you have to do in the Disney Parks.
---
So without further ado... If you only do one thing in the Disney Parks it has to be....
Corn Dog Nuggets
Listen- These little nuggets bring our team so much joy. With ketchup or the cheese that we all know is not real! You can grab them at Casey's Corner- along with Walt's famous chili, shoestring fries, and our favorite hub grass views. We love the seating at Casey's and if you catch it at the right time you can catch a parade or cavalcade 😋
For our GF and Vegan friends- get yourself a Dole Whip from Aloha Isle or Sunshine Tree Terrace :)
See below for proof that we eat these nuggies multiple times weekly!!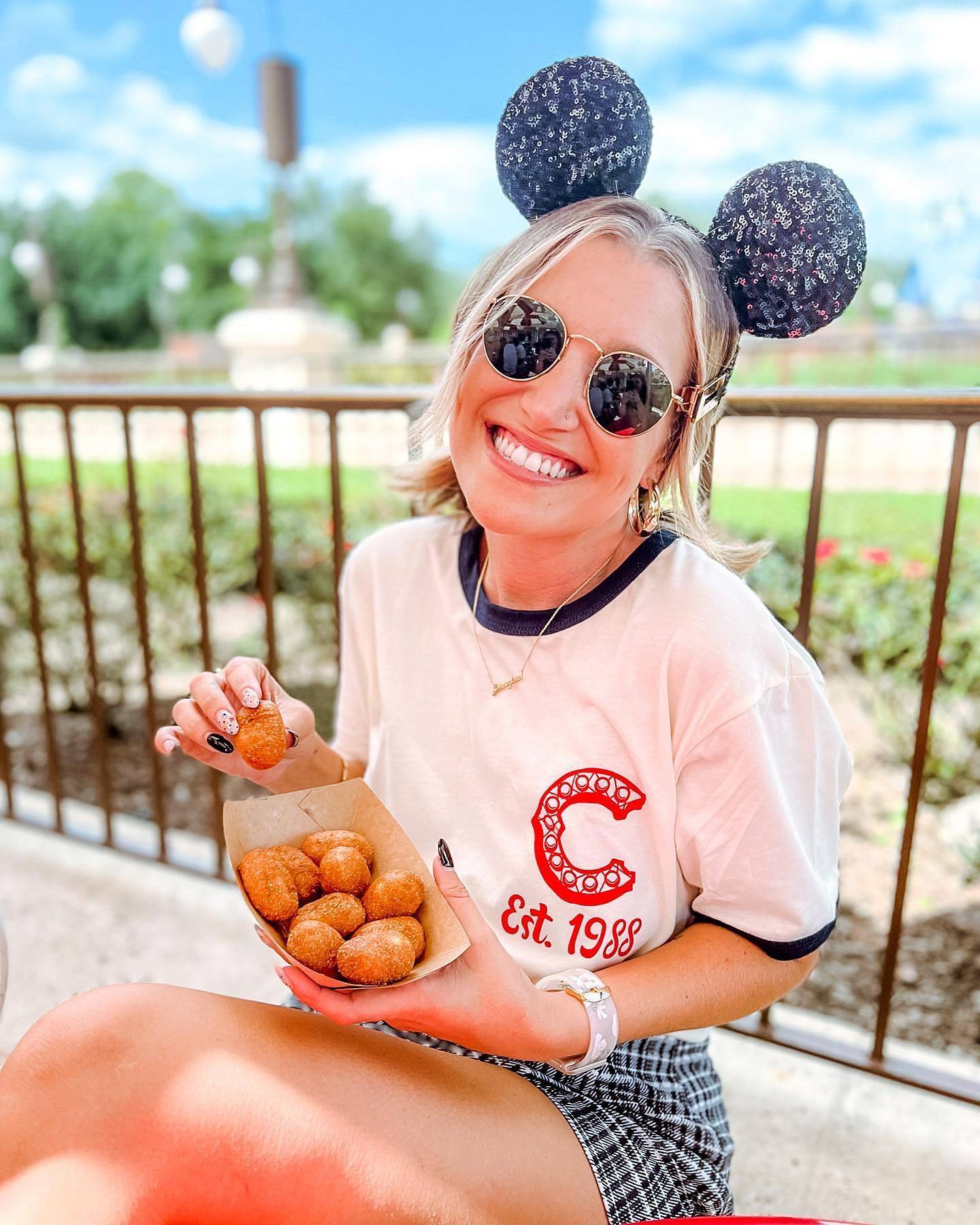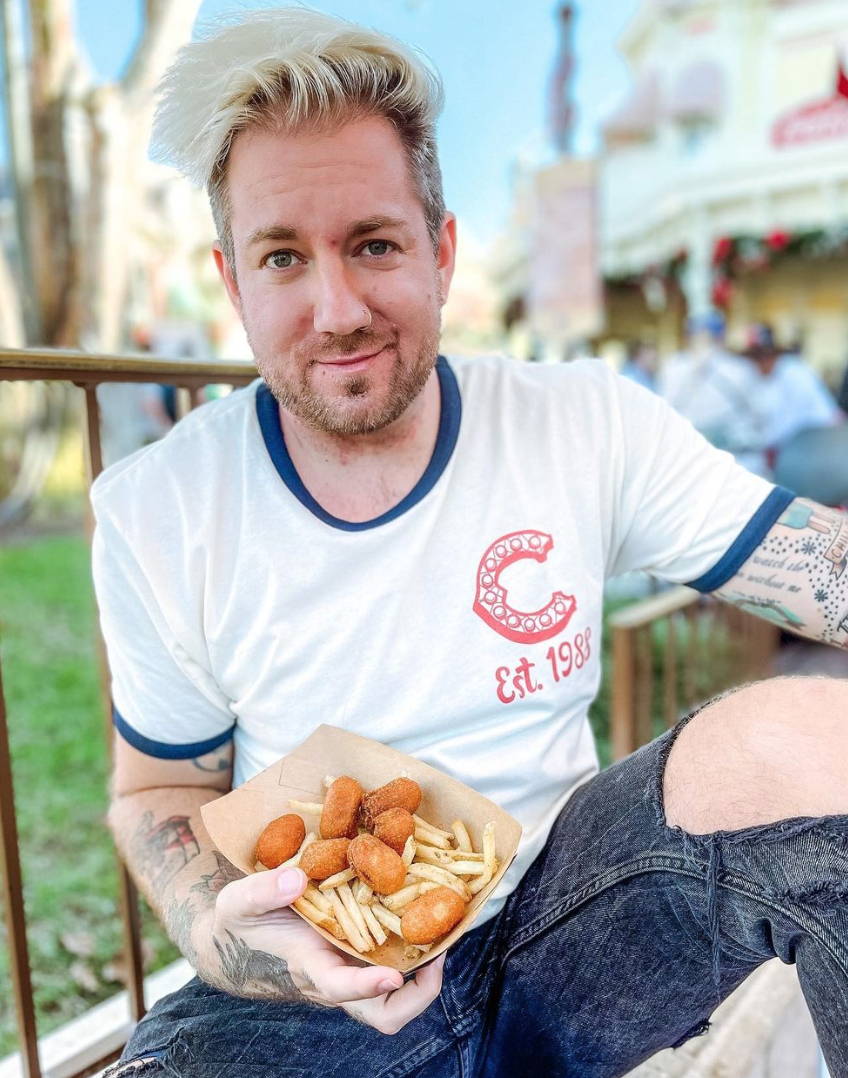 Space Mountain
This is *the* coaster at MK. This is the one. It's the quintessential first of its kind Disney Coaster. It is quite jerky, but honestly it is so much fun and such a good ride. If you only ride one ride in MK... It has to be Space.
Or Small World if you feel like having nightmares :)
Festival of Fantasy
This Parade- second to Boo To You- is the cutest and best parade!! We have so much fun watching it every time. I will never get tired of seeing Flynn Rider. If you don't watch any other entertainment in the Magic Kingdom, you have got to watch FOF. Make sure to grab a spot in Frontierland- they go through there first! (First in, first out, first back to riding rides!)
Also Happily ever After, but like we already know you're gonna do that!
---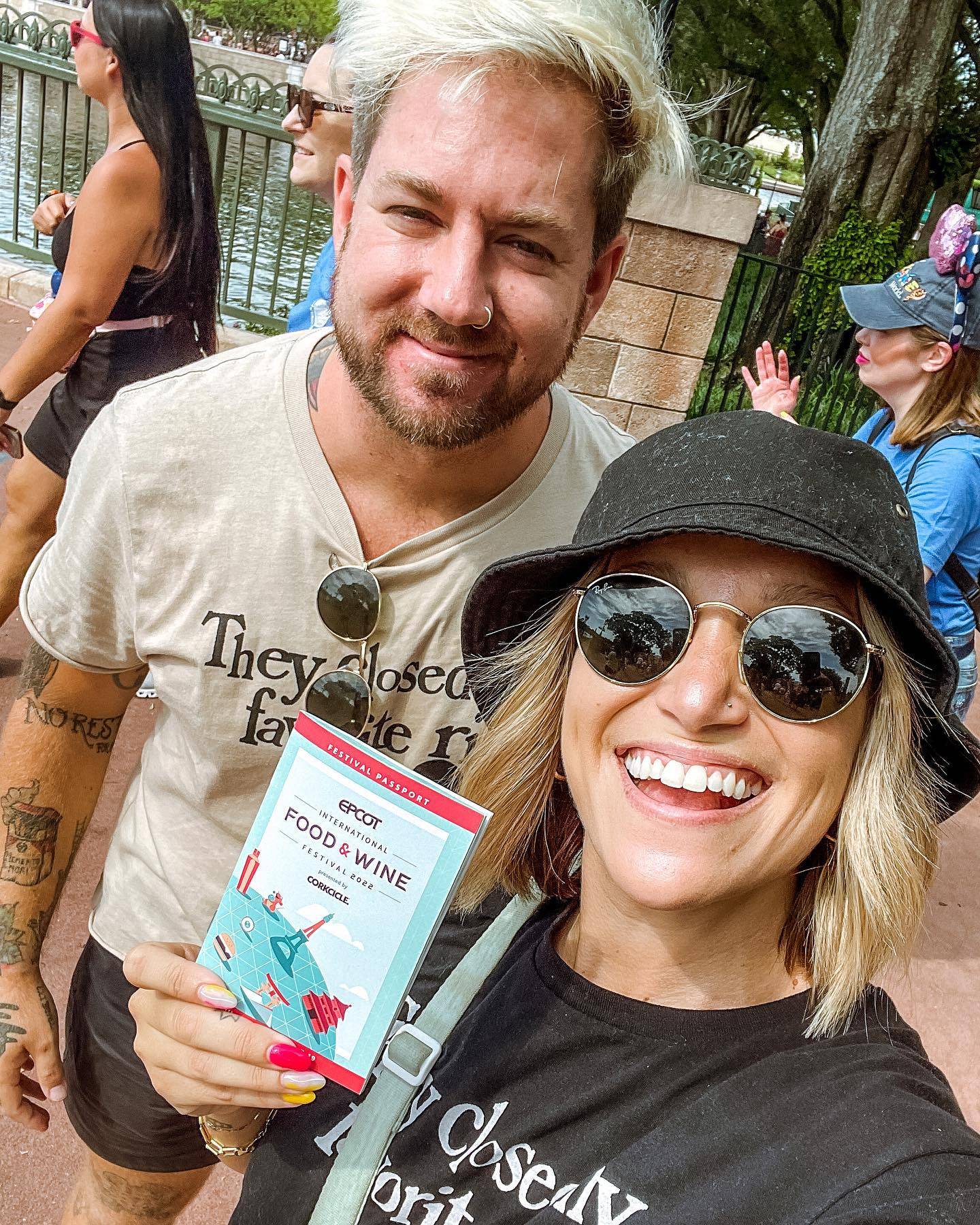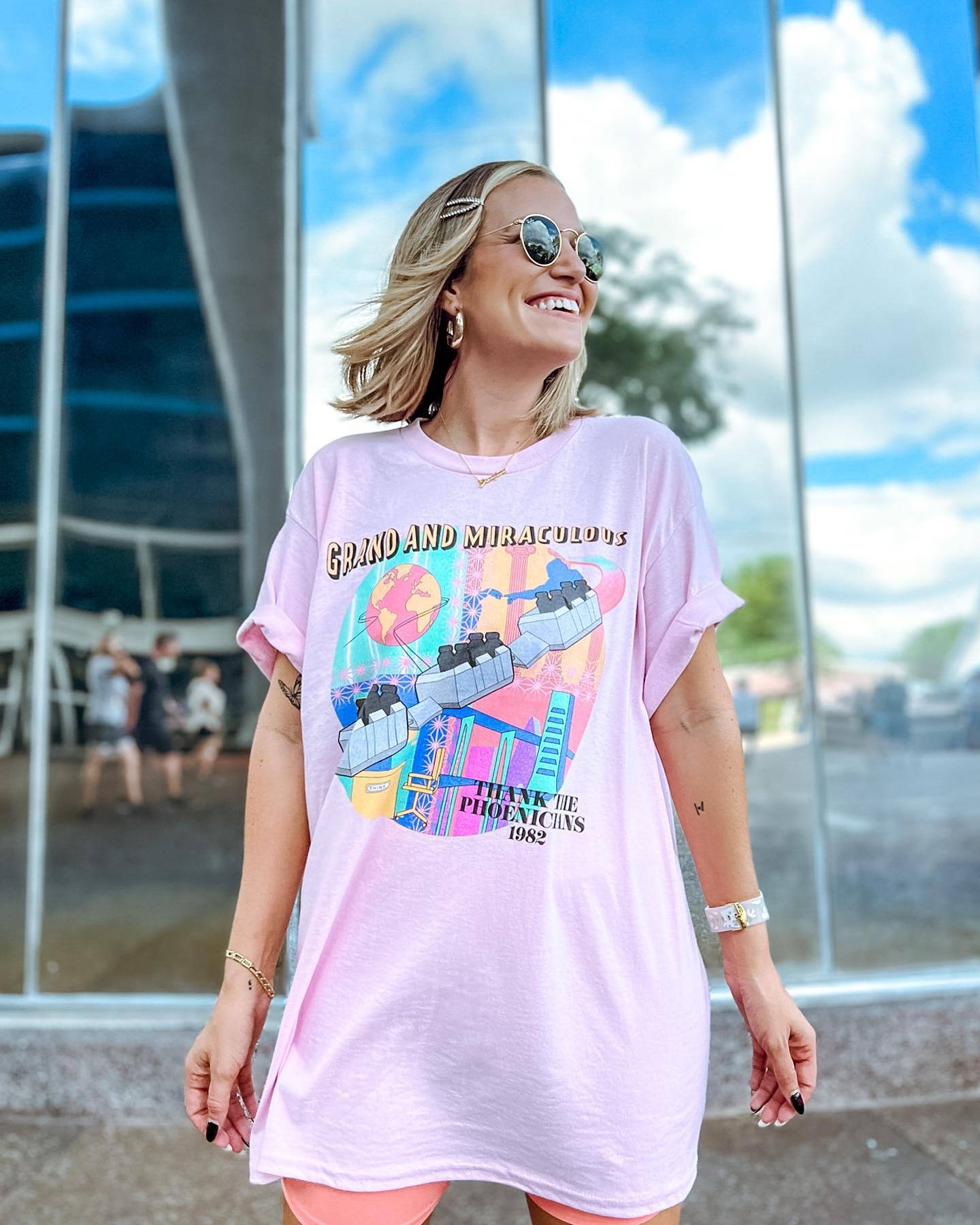 Fish and Chips:
In the UK Pavillion you will find these bad boys year rounddddd. Fried Cod fish and french fries. We love that you can get them at both the quick service location and the sit down restaurant. Plus, there are spectacular water views!
For GF and Vegan friends we recommend maple popcorn from Canada!!!
Guardians of the Galaxy: Cosmic Rewind
This may be EPCOT's newest baby, but she really brought something so special and needed to this park. The boarding groups can make this a little tricky- but luckily they release them at both 7am and 1pm so you have two chances!
The 6 different tracks make for the craziest vibe changes every time you get a new song. (Everybody Wants to Rule The World is the GOAT and you cannot convince me otherwise) RIDE. THIS. RIDE.
EPCOT Forever:While we wait on a newly announced EPCOT Fireworks Spectacular to come to the lagoon later this year (or probably next tbh), we'll enjoy the history of EPCOT as told by projections, fireworks, music, and nighttime kites! This is a cute show and definitely worth seeing at least once!
Baseline Tap House
Pretzel from Baseline, Charcuterie from Baseline, Drinks from Baseline?? Just go to Baseline. This place is my favorite Lounge in all of Disney Property. The scenery is great and we really love sitting here and people watching even in the summer heat. And if you saw me here last Friday giggling like an idiot over the cute British man I met in line of Toy Story Mania..... no you didn't......
Vegan friends we go for a vegan Ronto Wrap from Ronto Roasters and Gluten free friends Woody's Lunchbox has Totchos (tater tot nachos) and an ~adult lemonade~.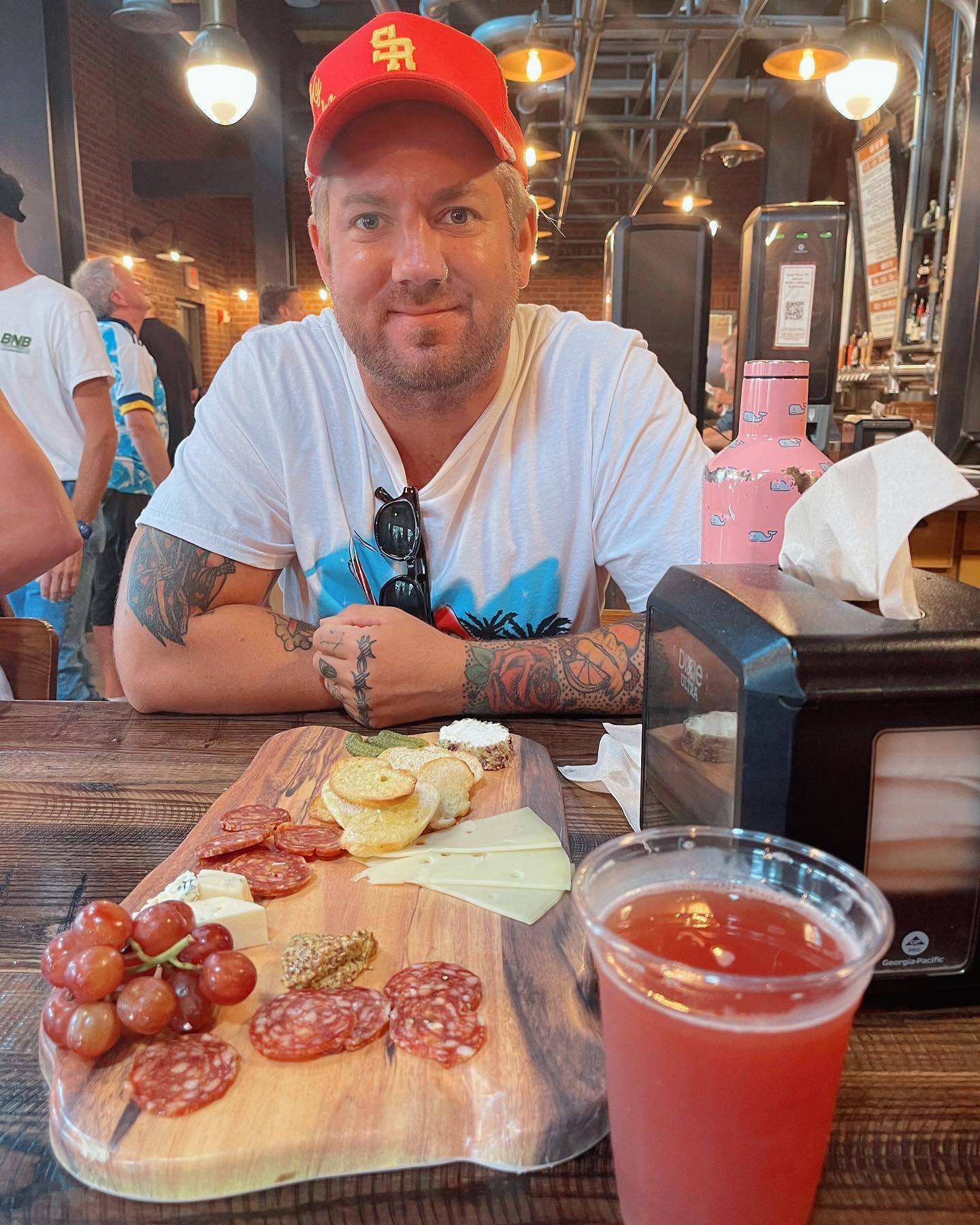 ---
Rise of The Resistance
You bet your resistance scum I am going to say you have to ride ROTR. This attraction is legendary beyond words. It's immersive, exciting, and fun every single ride through. It's longer than any other ride, and 100% worth the wait (not 2 hours- but less than that yeah). I am not even the biggest Star Wars Fan, but every time I walk into the first real show room on the starship I lose my mind a little bit. It feels soooo real almost like a dream. If you only ride ONE thing in HS (which we don't really suggest because all the best rides are here), it has to be this.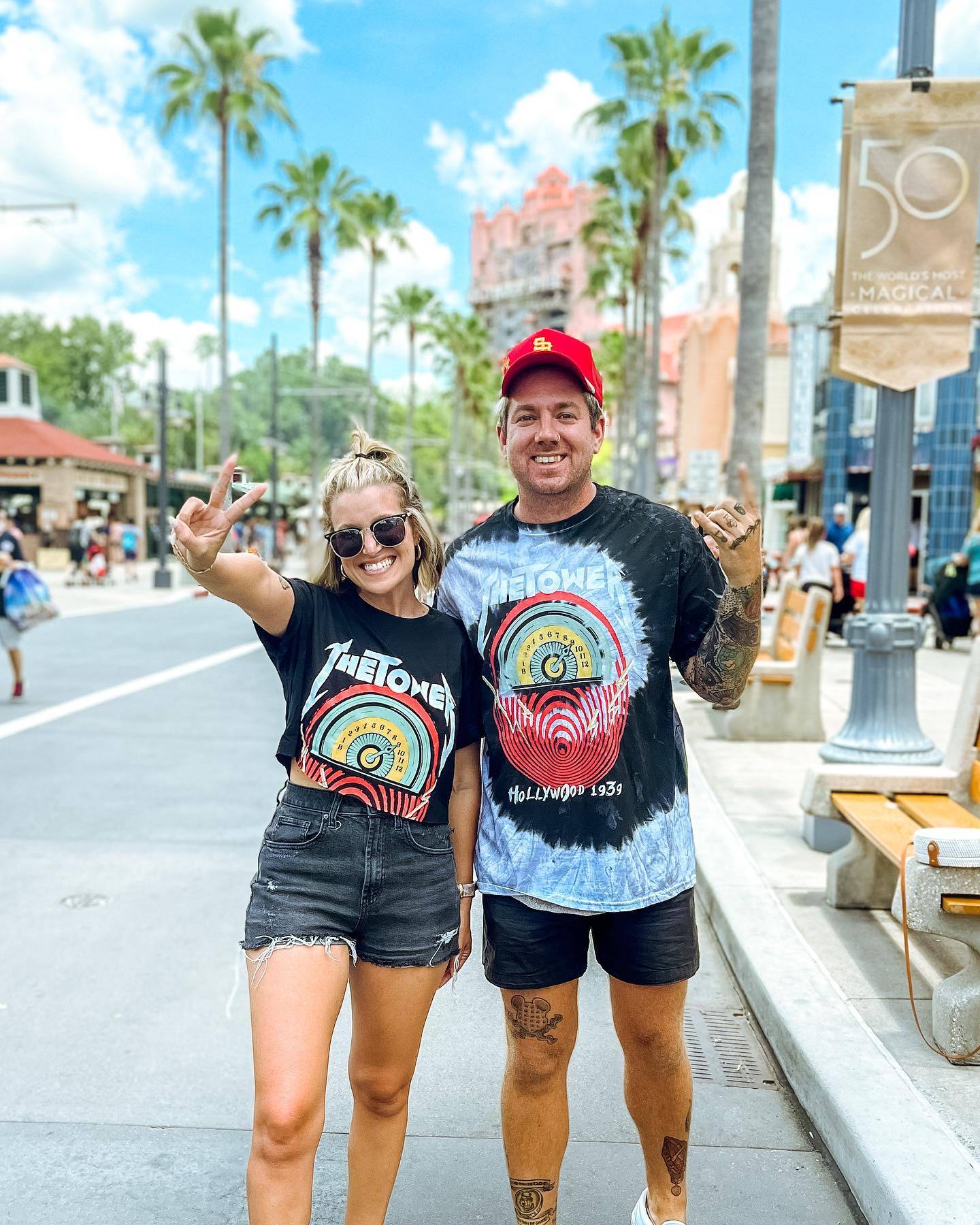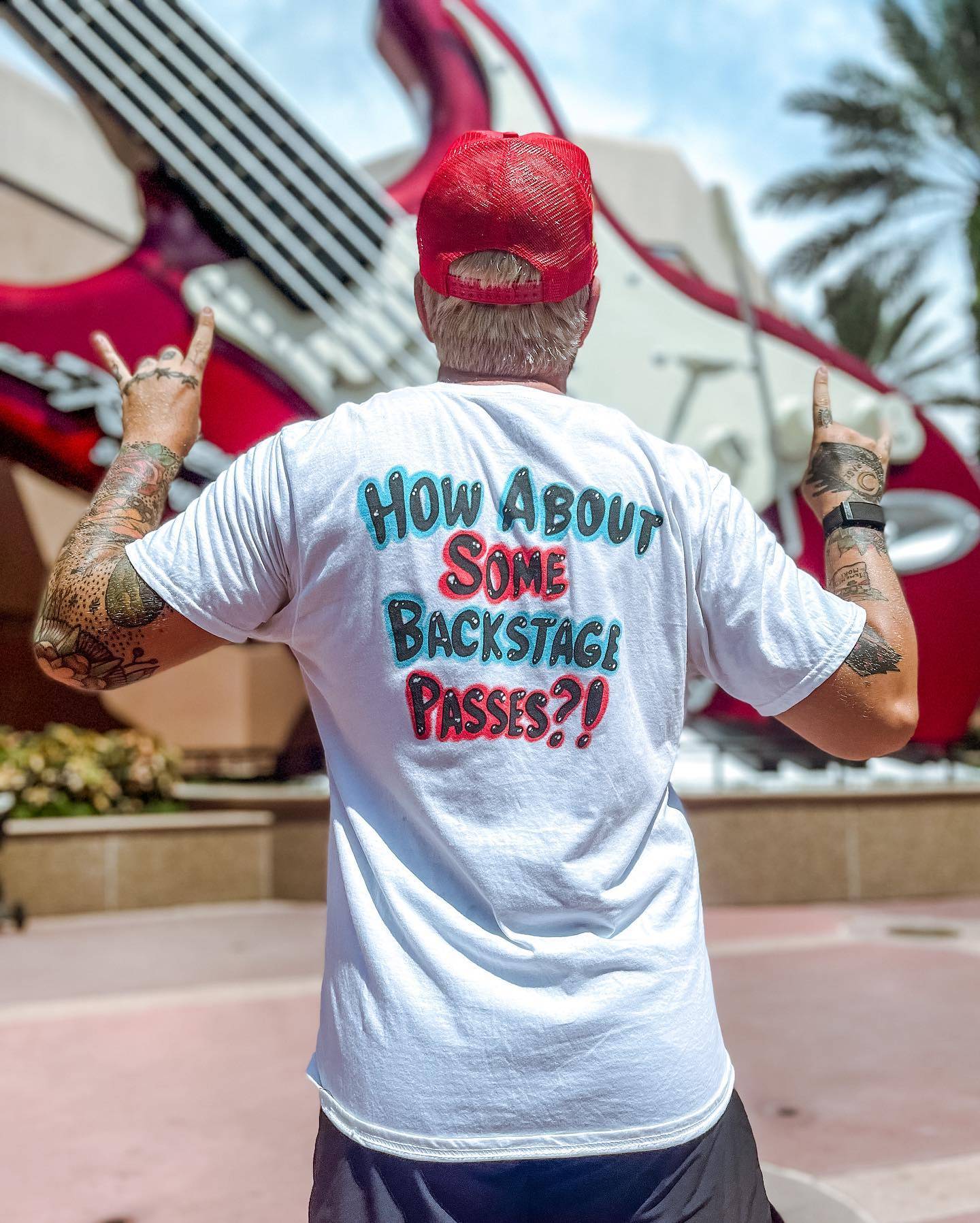 FANTASMIC
The Queen has returns and she got an UPGRADE! New show scenes and charaters featured makes Fantasmic the literal queen of shows... Happily Ever After is GREAT, but like its sooo different from fantasmic!!! We're here for the show and we LOVE it.
but also go watch Muppetvision 3D until you can quote it and once you can quote it find me and we'll go together.
Satuli Canteen
Okay- In the Valley of Mo'ara (not to be confused with Moana- which really gets me) there is this really good weird thing called a cheeseburger pod. Think Big Mac shoved into a bao bun? Apparently it's very popular with both the Navii and the travellers, so they keep making them for us!
Get yourself some pods and sit in the AC and enjoy! (+ pongu pongu is right outside and you can get yourself a drinky)
GF and Vegan Friends- I know some of the noodles in the bowls here are Gluten Friendly and Vegan!
(Restaurant-o-saurus also has GF Chicken nuggets!)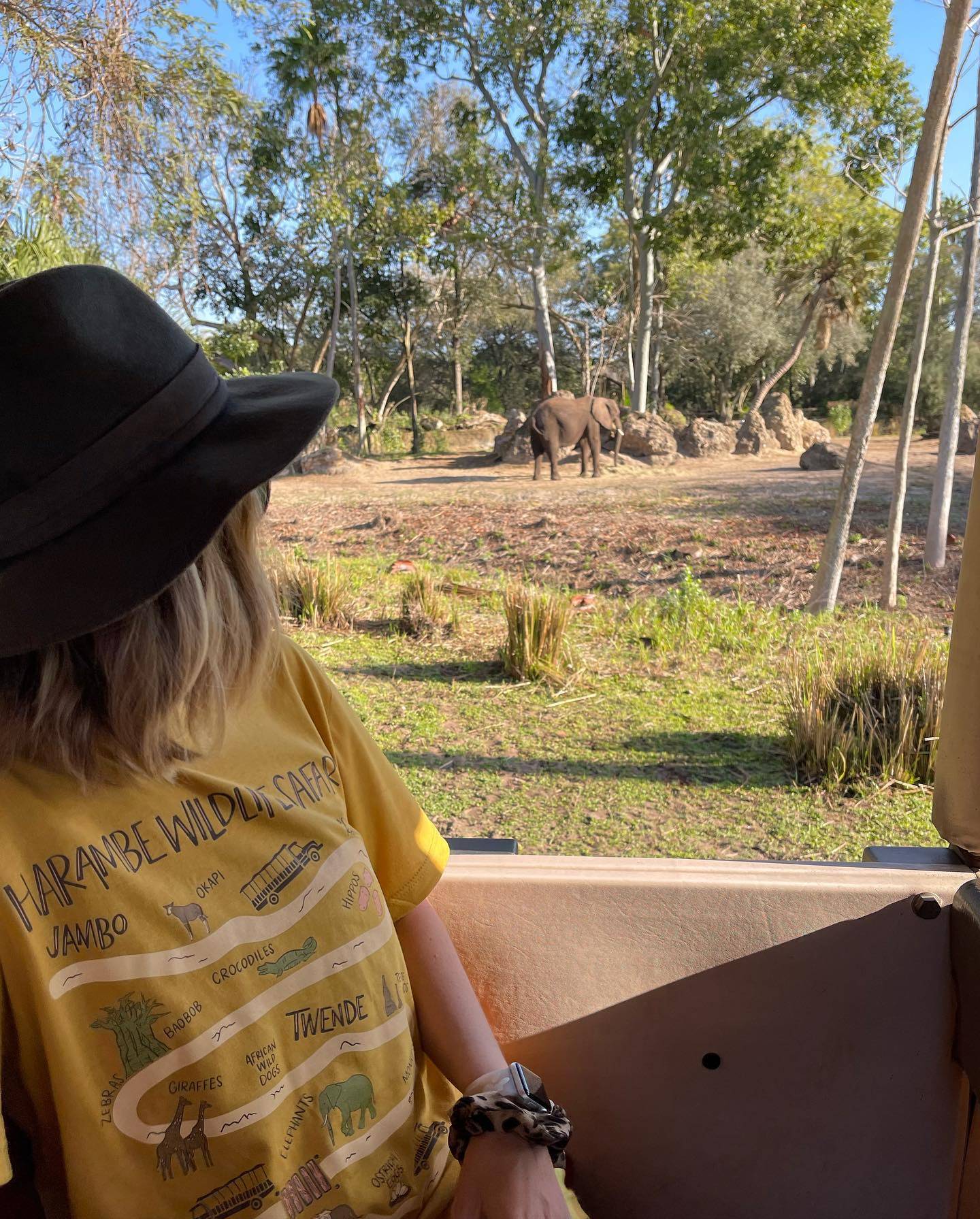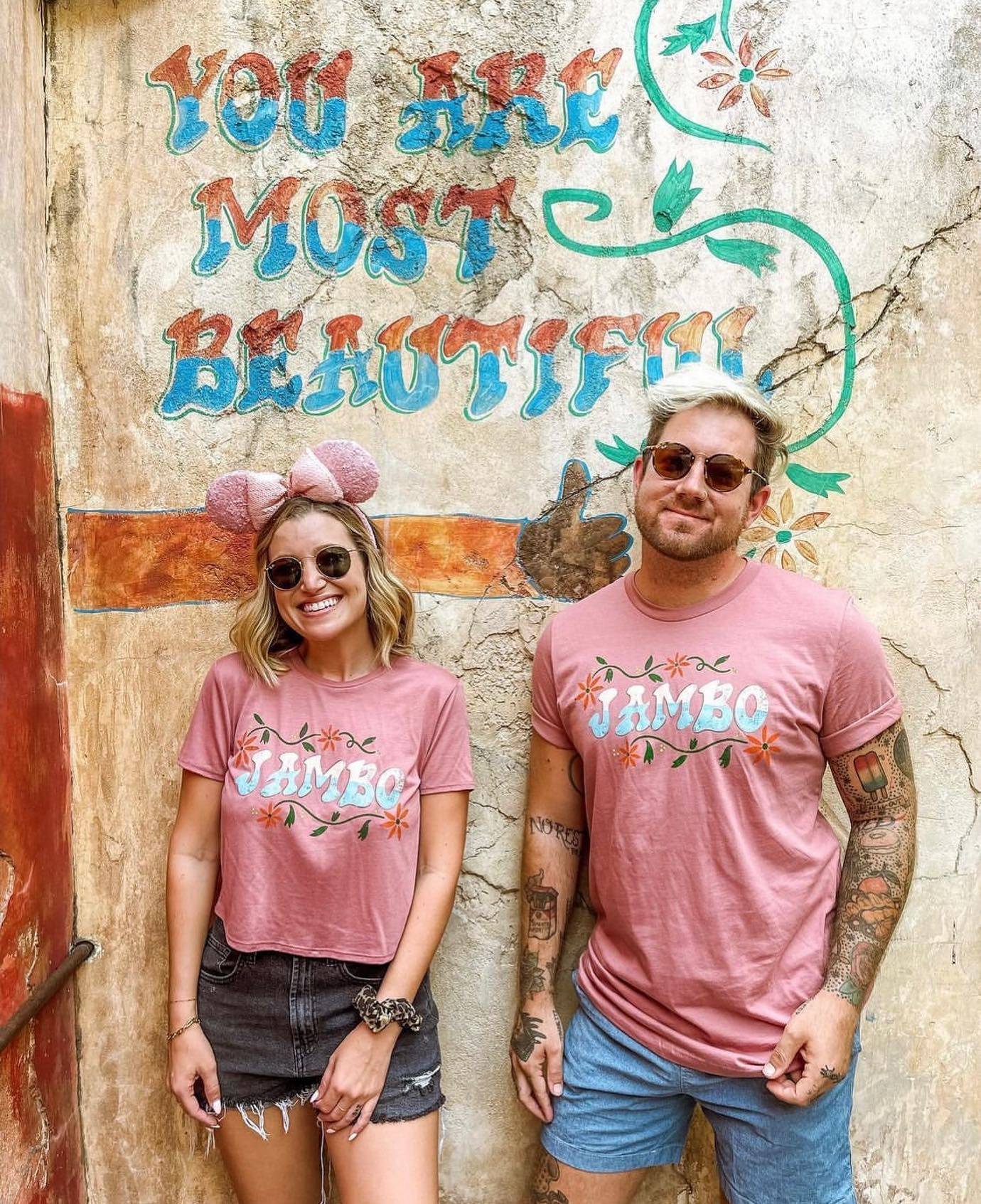 Kilamanjaro Safaris:
This is the reason you come to DAK, so you have to see the animals!! Depending on the time of day you really have such a good chance of seeing some incredible creatures. Plus, the safari drivers are so informative and fun to talk to! Lions are always out in the early morning or the late evening - think like last safari of the day. We love watching the giraffes eat.
Festival of the Lion King:
This show is one of the most incredible shows on property. IF you only get to see one show in Animal Kingdom, it has got to be FOTLK. The music is classic and the performers are some of the best around. The show is about 20 minutes and worth every bit.
---
Our Honorable Mentions (Not Specific Park Related)
Ride the Skyliner (+ Do a skyliner crawl !!)
Visit The Boardwalk (Margarita's + Ice Cream and street entertainment!!)
Go Mini-Golfing (or regular golfing :-) )
---
What's on your MUST-DO list in Disney World?!
We clearly have some favorites, but maybe there are things we haven't heard of before that we need to try. Let us know!!
If you liked this blog be sure to use code LOSTBROSBLOG for 10% off your next order!
If you want to see more of what we're up to day to day- be sure to follow us on
Insta @thelostbros + tiktok @thelostbros + Twitter @lostbrostweets