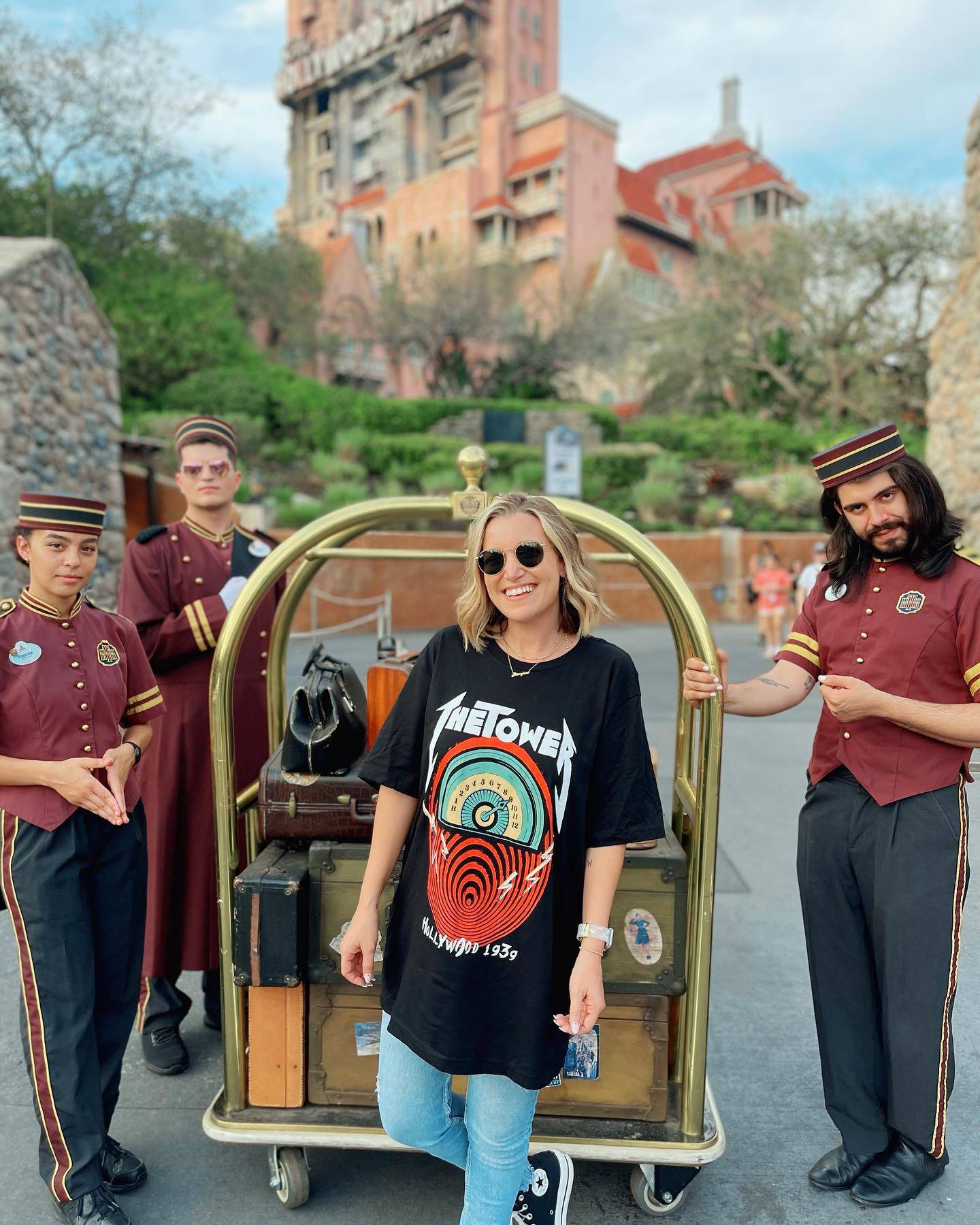 THE GOLDEN AGE OF QUICK SERVICE FOOD
One of the greatest QSR comebacks of all time has to be Hollywood studios. This place has great sit down restaurants (I'm looking at you 50's prime time!!!!) and fantastic bars/lounges (Baseline has my whole heart), but honestly I think Hollywood Studios may take the cake for some of my favorite quick service food that's not in Epcot. I'm having a moment of self-discovery.
---
Nothing is better than Tot-chos! Nachos + tater tots!! Woody's Lunch Box is all outside- so it does get hot. Although lately we've been seeing some weird construction going on around there soooo maybe they're adding more covered seating? Currently, seating is limited, but the food is good!! Grilled cheese, totchos, adult lemonade (yes- vodka + lemonade). Seasonal pastry pop-tart type things have made this place a revolving door of funny flavors.
Ok like Star Wars food is mid, and honestly Docking Bay 7 on Batuu lives up to that title lol. mid. A Ronto Wrap -Available here after 3:30- is always a good choice (Sausage, slaw, and a pita). (Get the Ronto Wrap @ Ronto Roasters too -- the brekkie version is to die for!!!
The tuna poke @ DB7 is good and the fried chicken tip yip is a fun variation on fried chicken, and I'm always down for fried chicken.
Rosie's All-American Cafe
Your textbook American Chicken Nuggets ( + GF chicken nugs too). A vegan "lobster" roll that's pretty hype, and of course the normal burgers and dogs. We like this one (but again, what is up with all the outside food spots in studios?! it's so freaking hot in this park and we alwasy end up sitting outside lol!)
This place slaps!
They have decent theme park pizza and salads- all big enough for a personal pizza or if you're just grabbing a snack then you can split it with someone else.
PLUS allergy friendly pizza crust - which is always a plus.
We love the vibes in here and anything muppet themed. (Go upstairs into the italian wedding room for some really good music and party time)
A Ronto Wrap @ Ronto Roasters
Ice Cream or a Sundae @ Hollywood Scoops
Pretzel or Charcuterie @ Baseline Tap House (+ CIDERS AND BEER FOR DAYS)
---