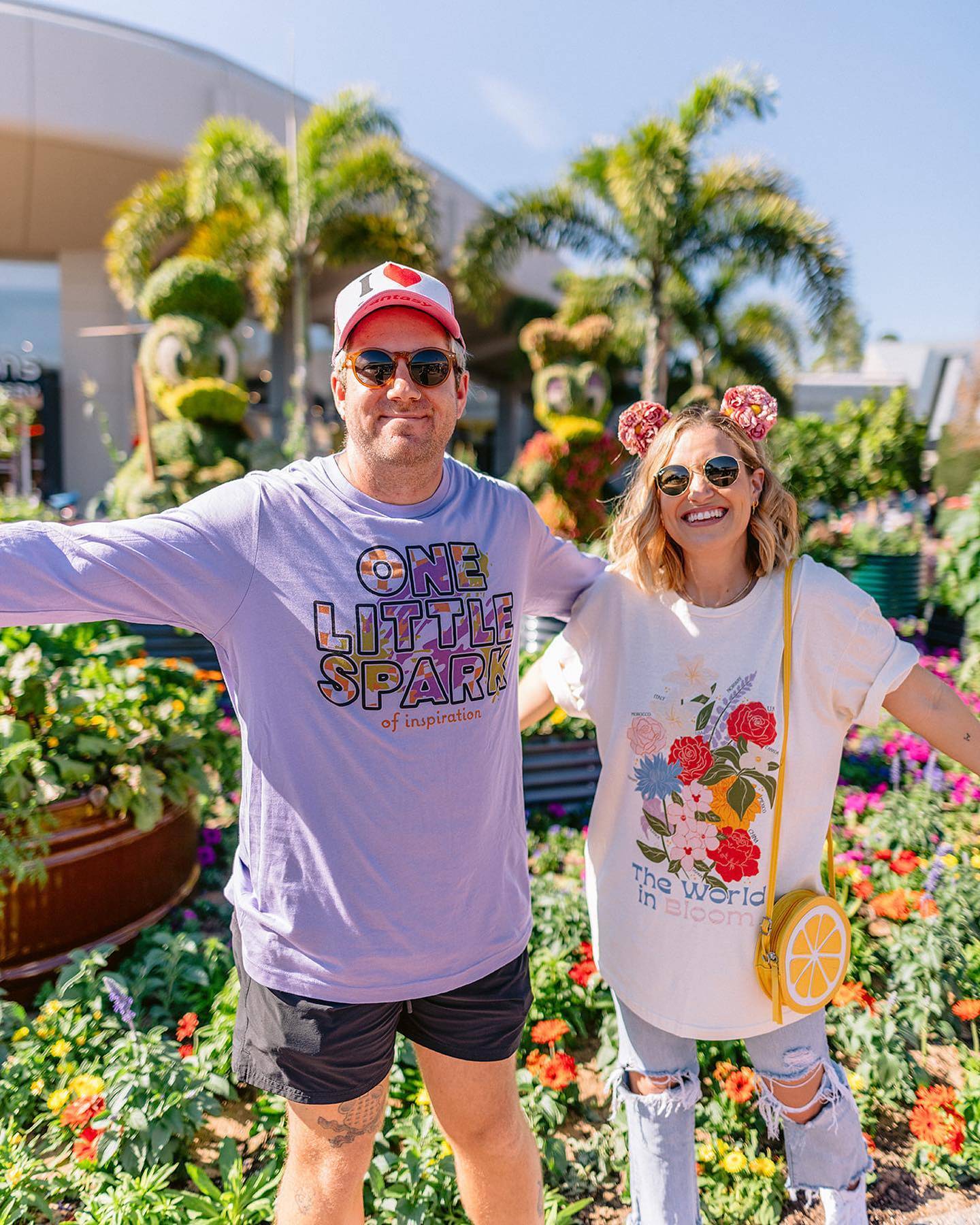 Here are our top 5 picks at EPCOT's Flower and Garden Festival 2023!
This festival is in BLOOM - and it has some of the best food we've had in a while...
Trowel and Trellis Presented by Impossible
Impossible Lumpia ($5.50)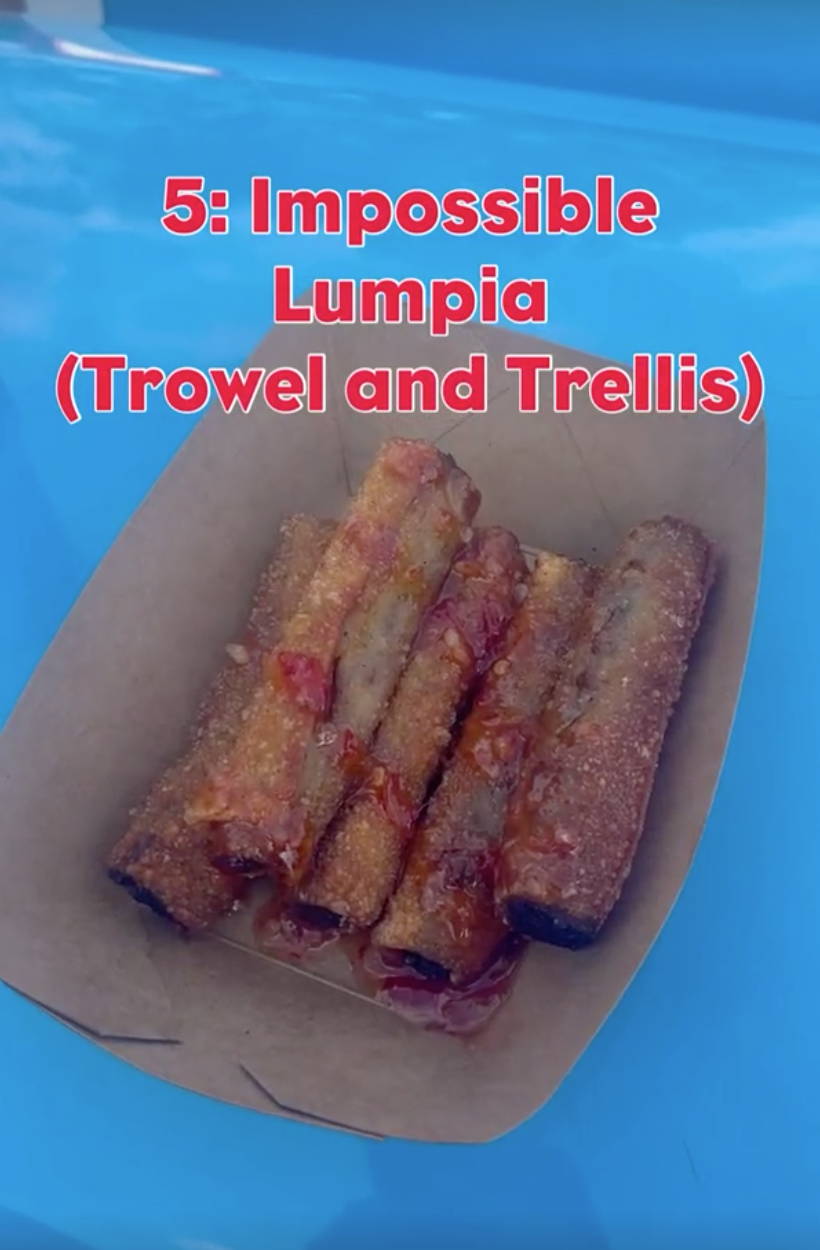 Basically like a spring roll with impossible meat inside and a dope thai chili sweet sauce on top- super good for our plant based friends and honestly a great value for what you get. 5 of these bad boys to share for $5.50. That's pretty sick.
Rating : 5/5 cody t head's
Everything Lox Benedict ($7.50)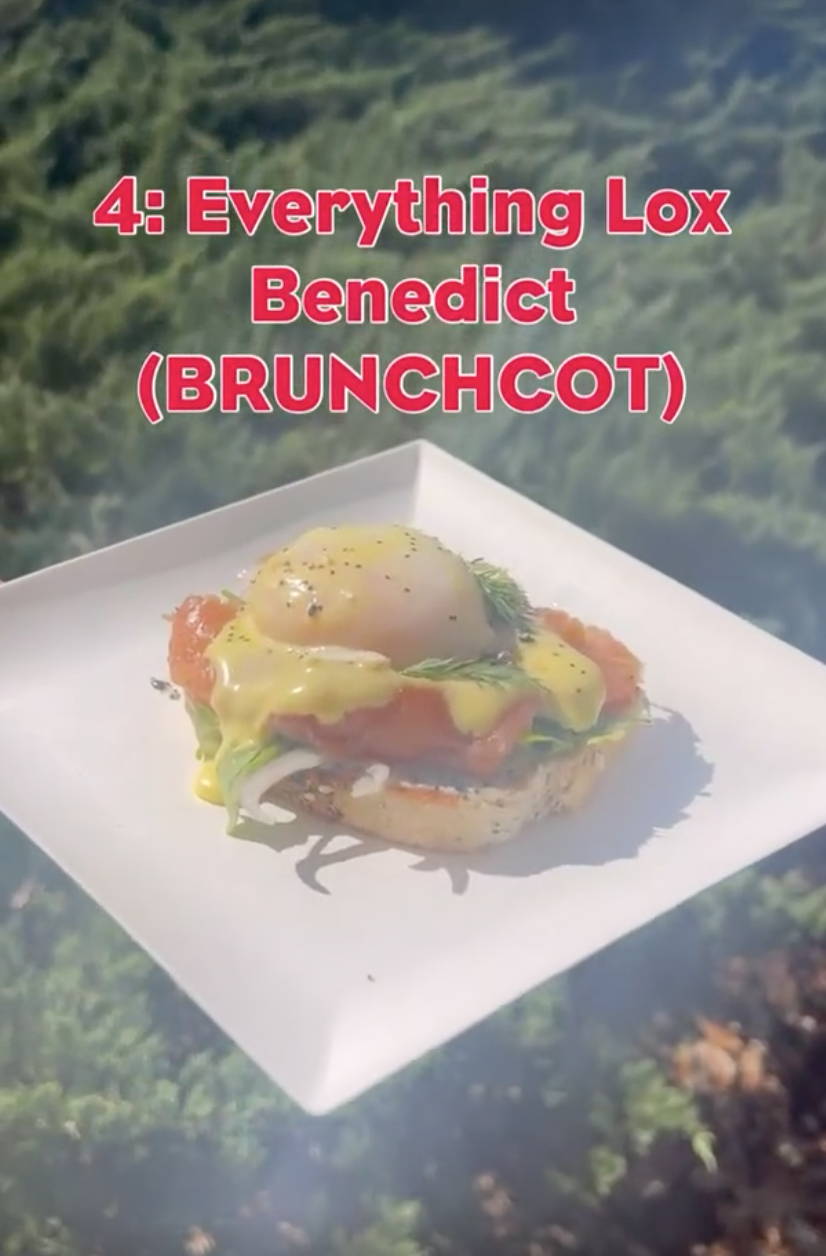 This is gold. for $7.50 you basically get breakfast- grab 2 of these and you'll be full tbh. The lox are perfect- the egg is cooked just runny enough, and the toasted bread is a 10/10 for us. We loved this one! Def not for everyone- but it IS for LB. lol
Rating : 5/5 cody t head's
Don't Forget tees for F&G💗
Bananas Foster Bread Pudding ($4.75)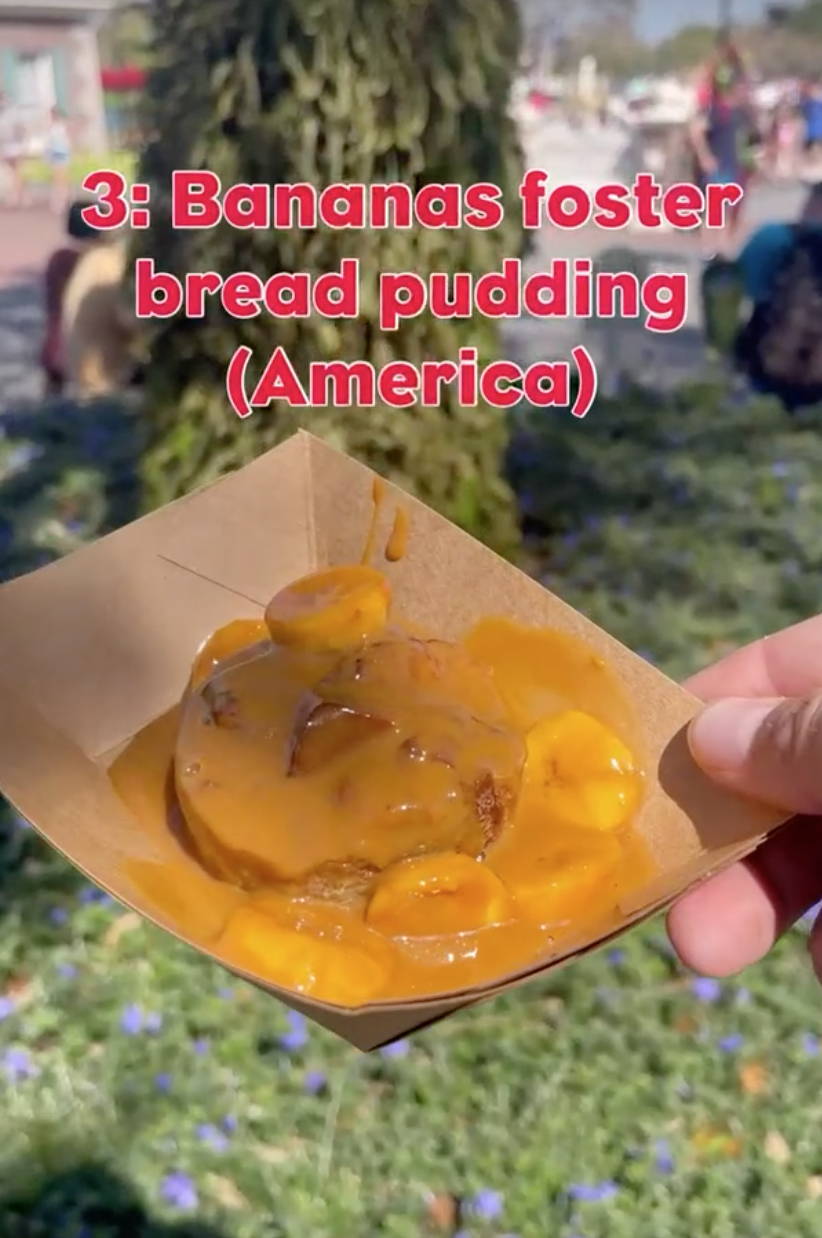 Have we had better bread pudding? Sure, but this thing freaking SLAPPED. The bananas foster was top tier and this is definitely a must grab in America if you're looking to satisfy that sweet tooth without getting a funnel cake lol.
Rating : 4.5/5 cody t head's
The Honey Bee-stro Hosted by National Honey Board
Chicken and Waffles ($5.75)
The Cornbread waffle was such a fun spin on a tradtional chicken and waffle and we were super into the honey glaze flavors- we'll be coming back for this one over and over for surezies
Rating : 5/5 cody t head's
Tangierine Cafe: Flavors of the Medina
Orange Blossom Saffron Cake ($5.00)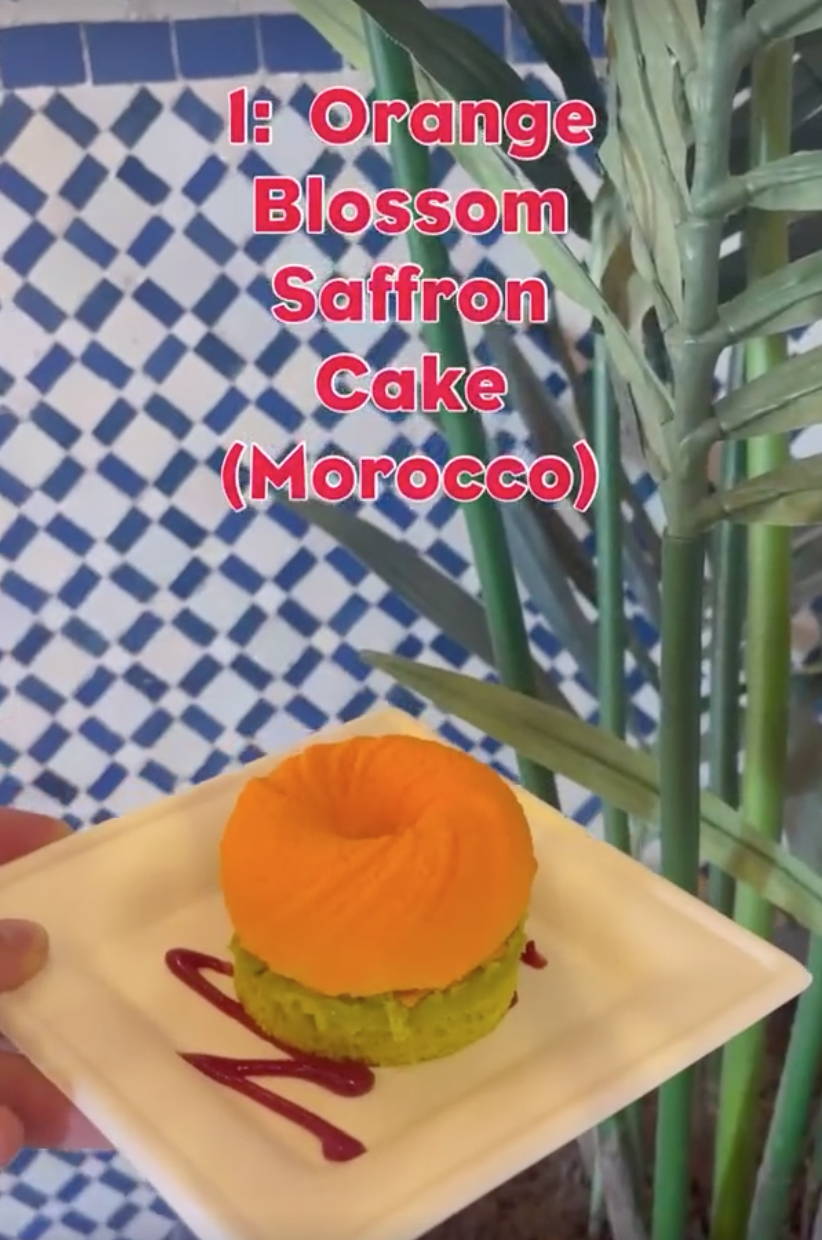 HUGE Flavors- can you tell we love citrus?
Not too sweet for a cake. We loved this one so much!!!
Rating : 5/5 cody t head's
---
**Not necessarily new but we do love them** :)
Fried Cinnamon Roll Bites ($4.75) - BRUNCHCOT - by Test Track
House-made Cheesy Crab Wontons ($7.75) - Lotus House - China
Quesadilla de Flor de Calabaza (GF) ($8.00) - Jardin de Fiestas - Mexico
Croissant au Fromage de Chèvre, Herbes et Ail Rôtie ($6.75) - Fleur de Lys - France
Orange Sesame Tempura Shrimp ($7.00) - Citrus Blossom - The Odyssey
Citrus Baked Brie with preserved lemon marmalade, limoncello-macerated blueberries, and spiced marcona almonds ($5.25) - Citrus Blossom - The Odyssey
Lemon Meringue Pie ($4.75) - Citrus Blossom - The Odyssey
---
That's our top 5 at F&G 2023!!!
Let us know YOUR faves and be on the lookout for way more flower and garden content, cause this fest lasts forever!!! If you liked this blog be sure to use code LOSTBROSBLOG for 10% off your next order on your site!
And watch our vlog to get all the deets we've got on alll of our festival hits and misses. :-)
---