Here are our top EIGHT favorites from EPCOT's Festival of The Arts 2023!
Cause top 5.... literally wasn't enough. WE LIKED TOO MUCH OKAY.
It's festival season YET AGAIN! AGH. And we tried- like a lot. We took the pictures, we ate the snackies, we saw the artwork, and we're here to do the work and provide you with the 5 things you absolutely have to eat at FotA this year. Honestly- the food at food and wine doesn't even COMPARE to some of the stuff we can get at Arts and later this year at Flower and Garden... So without further ado... here we go.
#8 Chorizo and Potato Empanada
---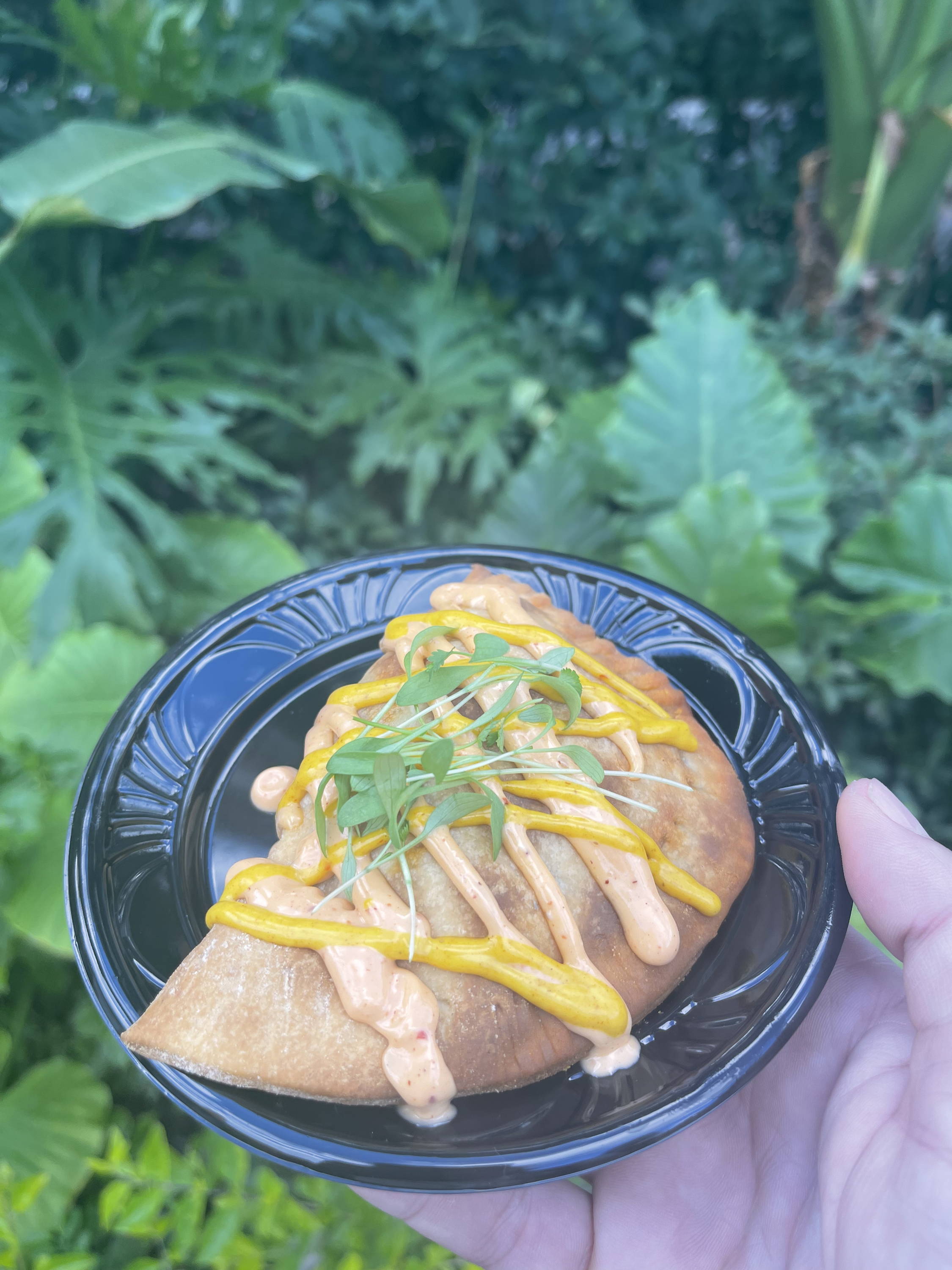 One of the best value options, this super filling and flavorful empanada comes with a pair of tangy sauces.
#7 General Tso's Chicken Shumai
---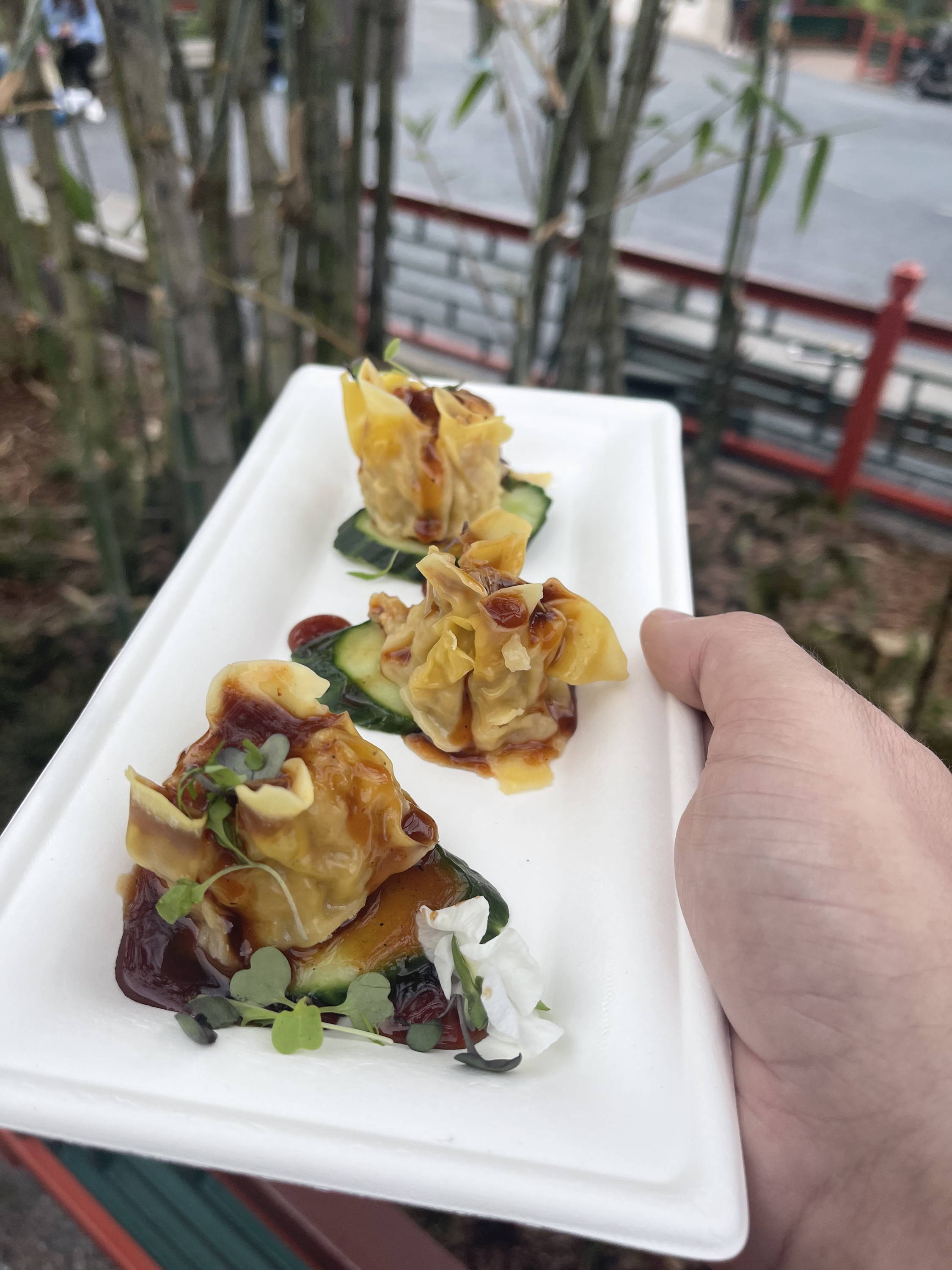 These share-able dumplings come with a peppery sweet and spicy sauce, and are filled with perfectly seasoned ground chicken.
#6 Croissant A La Truffle Noir
---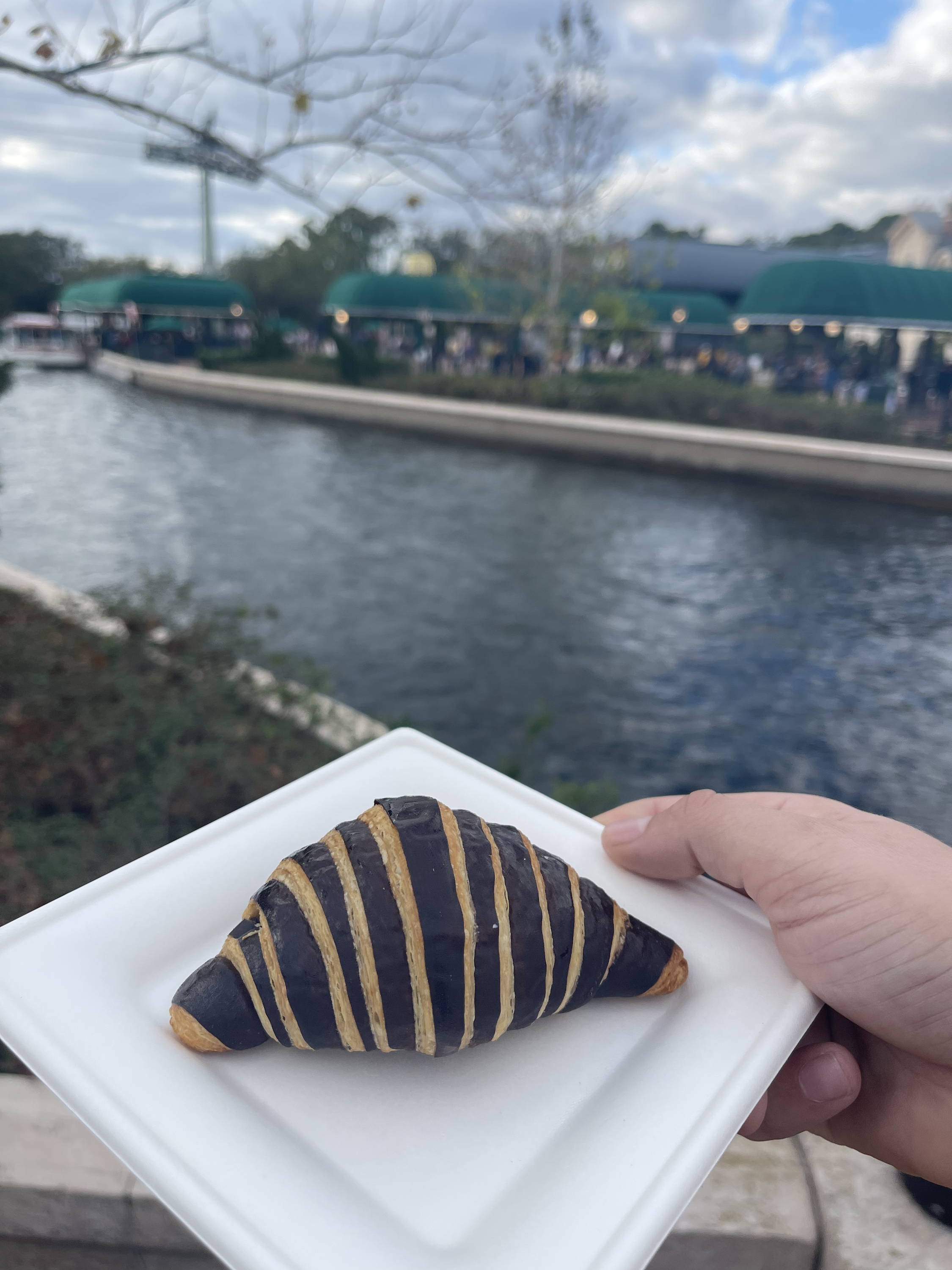 This crowd favorite is back - warm, gooey, and filled with truffle flavor. The line for this booth is long for a reason!
Got Your Festival Wear Yet?
---
The banana ice cream and pineapple were the perfect compliment to this semi-sweet cake! A very fresh take on a banana bread type item.
---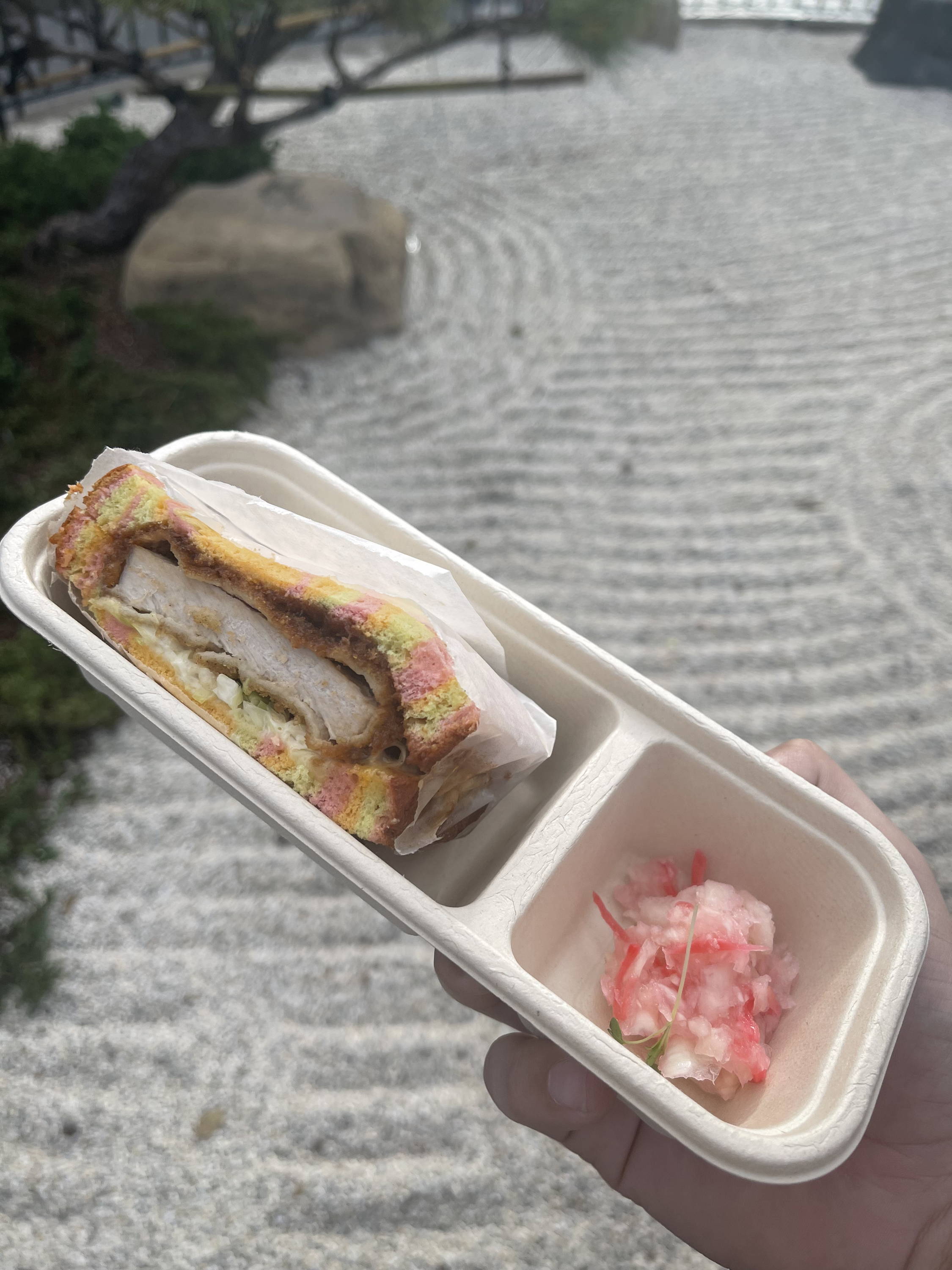 This sandwich was a great surprise for us - the pork katsu was perfectly cooked and juicy, and the sauce, cabbage and bread paired up perfectly.
Gets bonus points for how happy it made Cody.
Shop our EPCOT festival essentials!
---
This was cooked to a perfect medium rare and came with a very sweet and flavorful sweet potato puree. It was surprising to have a medium rare steak option at a booth like this!
#2 Deconstructed French Onion Soup
---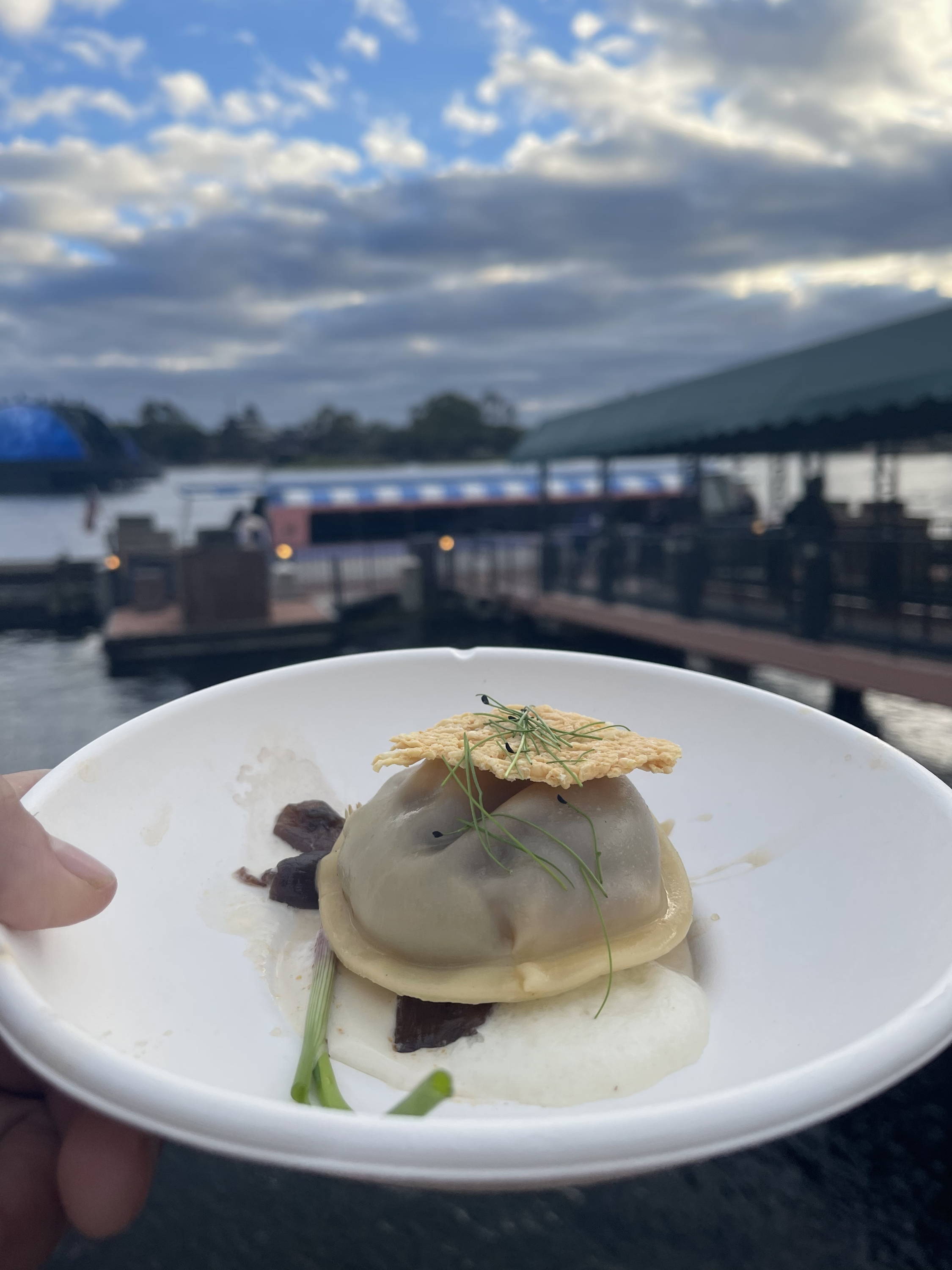 This is basically a soup filled ravioli! It's super warm and SO GOOD.
---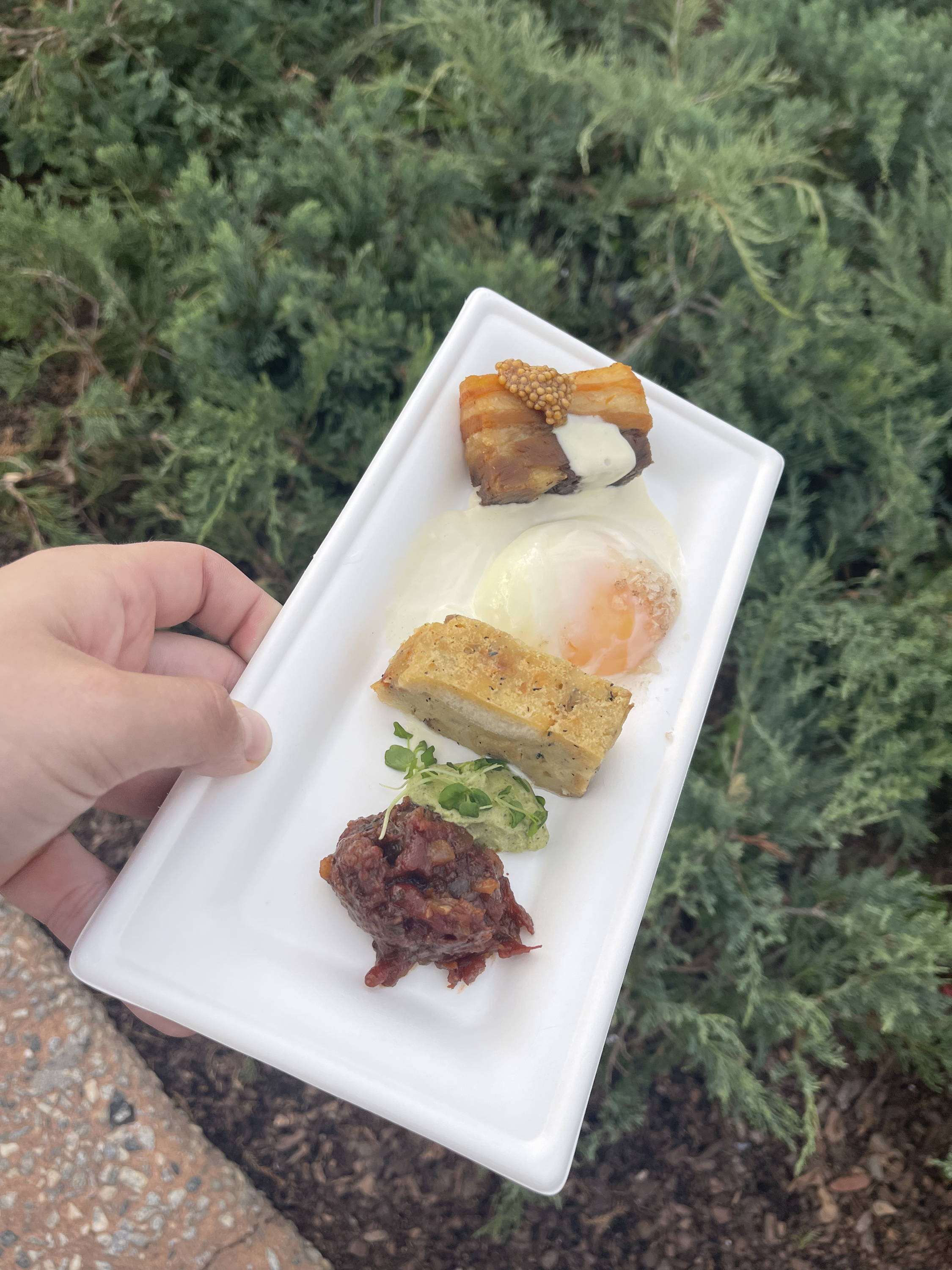 The pork belly is super flavorful, the soft egg is a great texture to combine with the bread, and the tomato jam is packed with fresh flavor.
---
Honorable Mentions, Anyone?!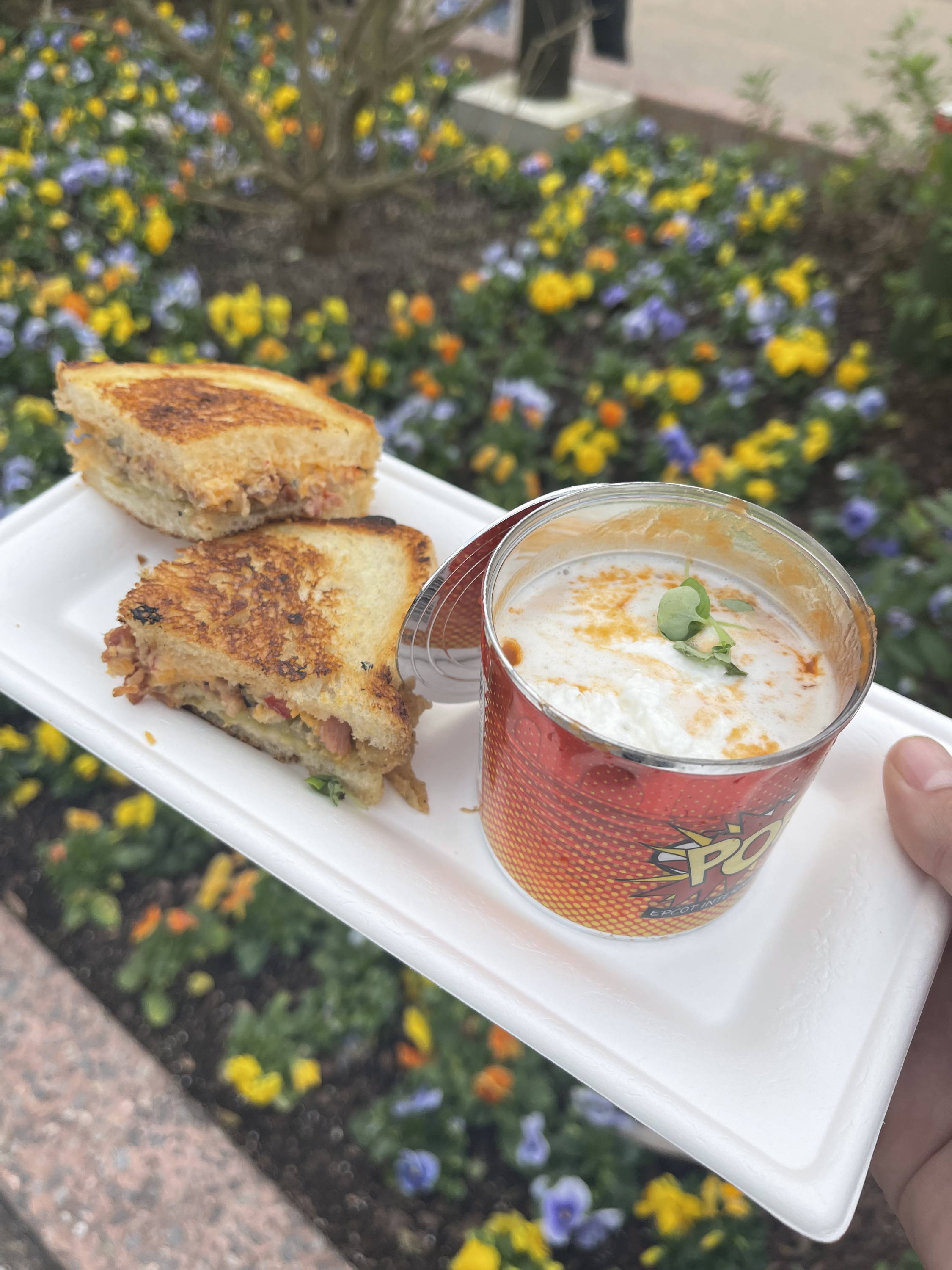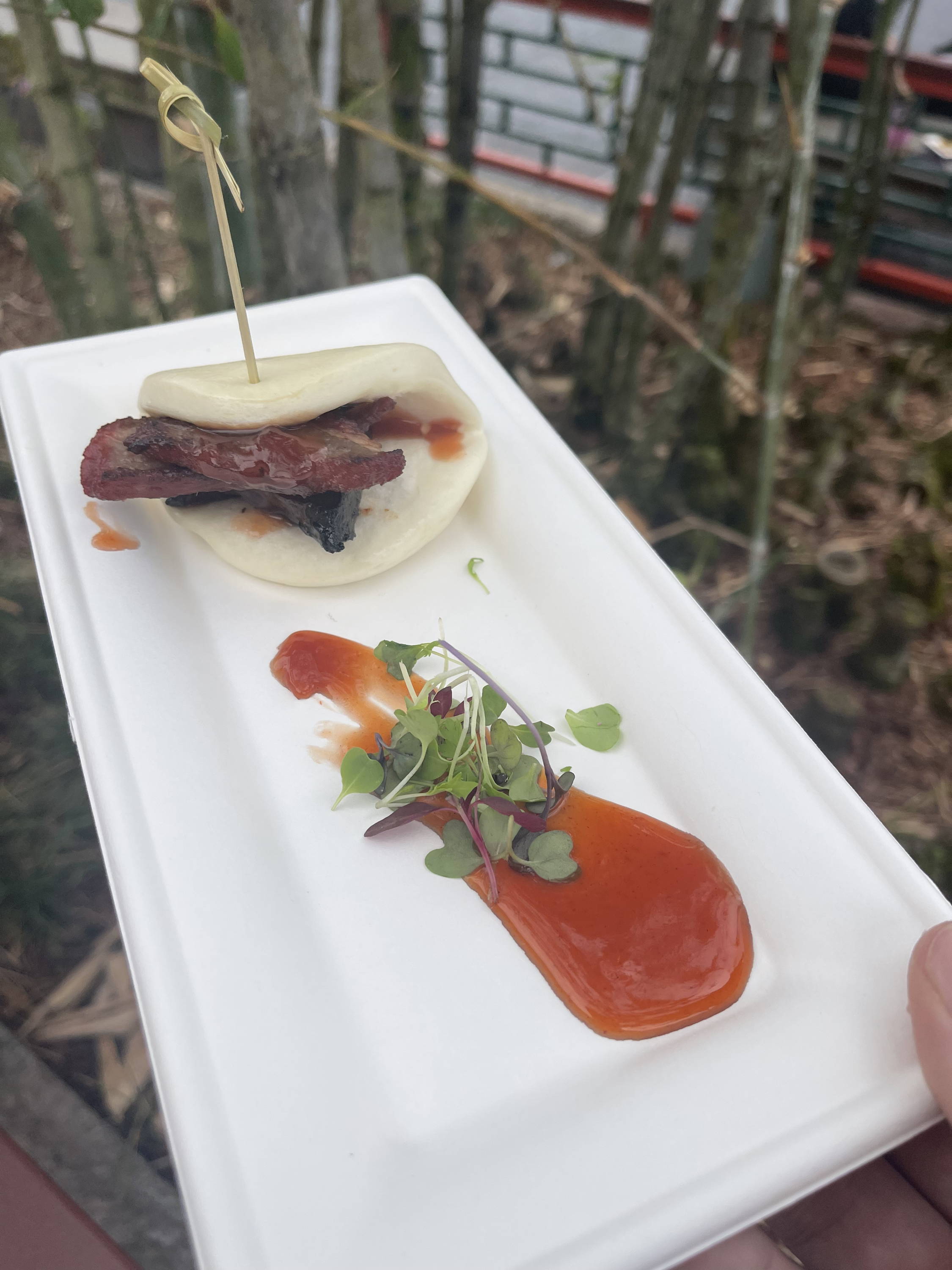 Tomato Soup w/ Grilled Cheese - Pop Eats $5.75-6.50
The Southern Style sandwich with pimento cheese, a fried green tomato, and bacon is great, but you can't go wrong with the traditional grilled cheese either!
Pork Char Siu Bao - Painted Panda $8.50:
Very flavorful sauce and a very pillowy bao! If you're into bao, this is a great option.
---
Okay. We're full- we're inspired- and we're ready for some sleep. If you visit FotA this year, be sure to try our picks and tell us what you loved and didn't love- cause I know we have some controversial opinions. And our differences are what make us so special <3 Ok- enough sappy sap, I gotta go snuggle up in my Festival of the Arts Crewneck and watch Wednesday... (it inspires me, okay?)
If you liked this blog- be sure to check out our Instagram Reels below where we give you even moooooore of our picks- our hits and our misses from this fest. (PLUS - the ever famous cop or drop merch hauls with world famous cody t). And use code LOSTBROSBLOG for 10% off your next order on our site!
---
You know we're #tooreal to not show our skips too
Enter your email and receive 10% off your first order.