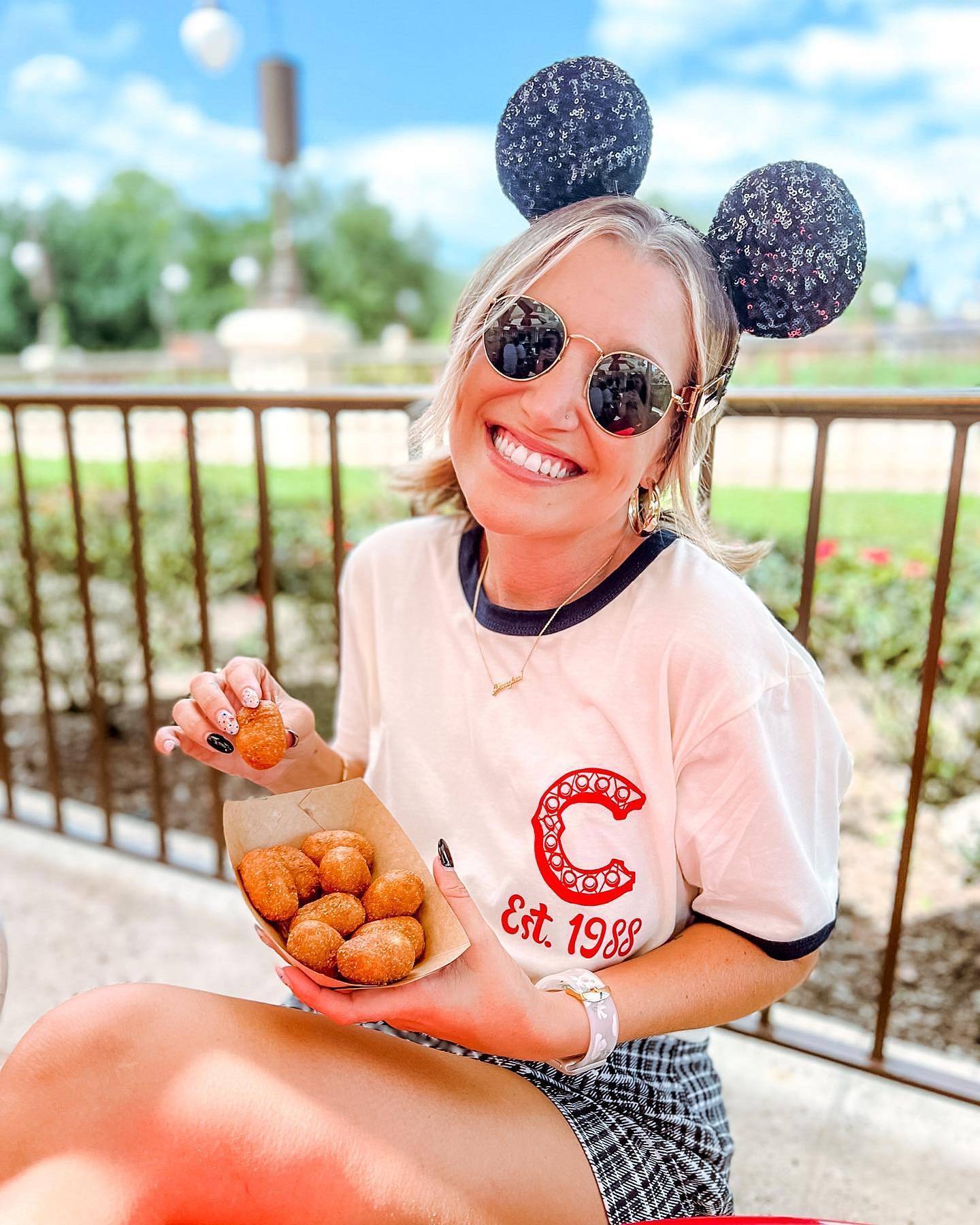 When you have a tight schedule on a Disney Park day, the last thing you want to do is sit down for over an hour at a restaurant! Here at the Lost Bros we take our food very seriously, and if you have a busy day planned in the parks, we have the perfect list of top notch quick- service dining locations across all four Walt Disney World theme parks. Let's get into it.
---
Listen- this list is hard. There's delicious food everywhere but if you're looking for the easiest for your picky eaters and your "theme park food" lovers- you gotta go with the iconic Casey's Corner.
On Main Street just past the Emporium we've got the lovable, the delicious Casey's hot dogs (plant based option too) and corn dog nuggets. Yeah, I said it. Corn Dog Nuggets. (think mini corn dogs but make it amazing?) Meals here are easy and most are paired with french fries.
Get a cup of ridiculously delicious cheese sauce for a little upcharge. Seating is limited but there's inside and outside spots! Outside views include castle shows, cavalcades, and ducks. And eating Casey's on the hub grass is people watching at its finest.
Pair your corn dog nuggets with your favoriteCasey's Tee from our shop and show everyone how much you love this MK fave!!
Another one we really like is Pecos Bill's Tall Tale Inn and Cafe. Tex mex mixed with traditional American Burgers food for the more adventurous eater (lol this is only adventurous for MK- no where else). We love the nachos and the fajitas. Burgers and rice bowls are also good! Great for kiddos who will literally only eat rice and beans. Kiddos was me - I would only eat rice and beans.
---
---
This one is not fair. And I will not pick a favorite- especially because you can't rank food in a place full of food from so many cultures and places around the world so I'll give you my top three.
In our opinion, eating in the world showcase is the perfect option. You might be drinking around the world with your buddies or your family and you need to stop in for a bite. When festivals are happening we always suggest checking out our round ups of Food and Wine, Holidays, Arts, and Flower and Garden to see what we recommend sampling, but if you just want to pick something tried and true, we've got you covered.
Yorkshire County Fish Shop
The quick service booth type stand in the UK pavilion has a limited selection of food (literally just fish and chips) but dang is it good. Grab yourself a drink and sit outside along the lagoon! You're shaded and enjoying some views. Just don't feed the birds :)
Katsura Grill
The quick service in Japan cannot be beat. Noodles, sushi (raw and cooked!), and my favorite drink in the world showcase is their Violet Sake. This place is rarely busy and there's tons of indoor and outdoor seating up away from the crowds. This place has something for everyone. A 10/10 in our book. And if you're a big sushi fan, check out ourfave sushi restaurants on Disney Property. We take this very seriously.
Reagle Eagle SmokeHouse
Okay- Judge me and fight me for wanting barbecue in the world showcase, but this place slaps.
And I'm a judgey barbecue eater. They have four house-made sauces. The seating is expansive and the atmosphere is muppets so you already know I am at peak happiness. Not to mention delicious mac and cheese, great beers, and an incredible allergy friendly selection for almost any allergy you can think of. This place is so good. (Also right outside you can get really good moonshine :)) If you don't believe me - check out our reel about it below!!
---
One of the greatest QSR comebacks of all time has to be Hollywood studios. This place has great sit down restaurants (I'm looking at you 50's prime time!!!!) and fantastic bars/lounges (Baseline has my whole heart), but honestly I think Hollywood Studios may take the cake for some of my favorite quick service food that's not in Epcot. I'm having a moment of self-discovery.
Anyways, I'm gonna say my favorite quick service is a tie between Woody's Lunch Box and Docking Bay 7.
Nothing is better than Tot-chos! Nachos + tater tots!! Woody's Lunch Box is all outside- so it does get hot. Seating is limited, but the food is good!! Grilled cheese, totchos, adult lemonade (yes- vodka + lemonade). Enough Said.
The other half of my tie is Docking Bay 7 on Batuu. A Ronto Wrap -Available here after 3:30- is always a good choice (Sausage, slaw, and a pita). (Get the Ronto Wrap @ Ronto Roasters too -- the brekkie version is to die for!!!The tuna poke @ DB7 is so good, the fried chicken tip yip is a fun variation on fried chicken, and I'm always down for fried chicken.
---
Got Tees For Your Park Day?
---
Listen- DAK gets a bad rep. And I love DAK. I love the safari and I love Nomad Lounge (A part of our fave lounges on property) and I genuinely don't go to DAK to eat. But If I had to pick a fave, I'm eating at Satu'li Canteen and I'm getting cheeseburger pods.
Think Bao buns meet cheeseburger. And Surprisingly delicious? They also have various Protein Bowls (think chipotle-esque). This place is big and always has seating indoors and outdoors.
Eat here and get a good old Pandora inspired drink outside.
We also love Yak & Yeti Local Eat Cafes for breakfast, lunch, AND dinner. Asian inspired dishes + burgers and friend chicke sandwiches are on the menu at this place. We really love the elevated feel of this QSR spot.
Honorable mention in DAK goes to Flame Tree BBQ- I am southern so I will put two barbecue places on my QSR list. I have to shout out Flame Tree's pulled pork mac and cheese. Flame Tree's pulled pork sandwiches also never miss in our humble opinion.
---
We're all foodies at heart here. We could all go on and on about the food we've tried over the years and we will keep giving you the foodie tips you want. Slide into our DM's or shoot us a message on any platform and we'll do our best to give you some advice!
Check out our other posts on food around the parks, and while you're here, shop this week's drop and use code LOSTBROSBLOG for 10% off your next order!!