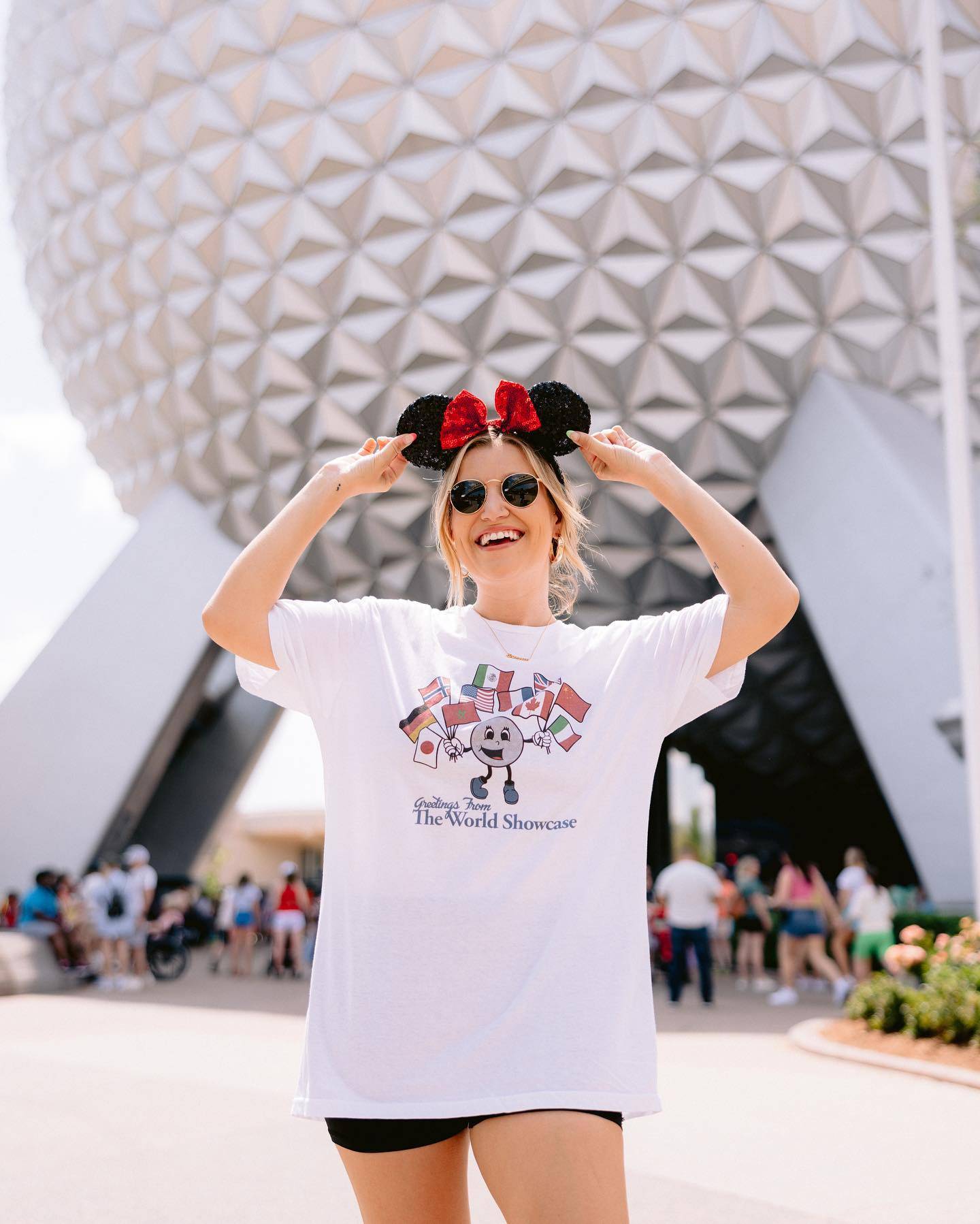 NON FESTIVAL EATS VIBE TOO
We've made a million festival blogs - and we'll keep making 'em cause we LOOOOVE eating the food - and seeing all the things, but we also want you to know that there is PLENTY of food in epcot that isn't festival food !!
In our opinion, eating in the world showcase is the perfect option. You might be drinking around the world with your buddies or your family and you need to stop in for a bite. When festivals are happening we always suggest checking out our round ups of Food and Wine, Holidays, Arts, and Flower and Garden to see what we recommend sampling, but if you just want to pick something tried and true, we've got you covered.
---
Yorkshire County Fish Shop

The quick service booth type stand in the UK pavilion has a limited selection of food (literally just fish and chips) but dang is it good. Grab yourself a drink and sit outside along the lagoon! You're shaded and enjoying some views. Just don't feed the birds :)
The quick service in Japan cannot be beat. Noodles, sushi (raw and cooked!), and my favorite drink in the world showcase is their Violet Sake. This place is rarely busy and there's tons of indoor and outdoor seating up away from the crowds. This place has something for everyone. A 10/10 in our book. And if you're a big sushi fan, check out our fave sushi restaurants on Disney Property. We take this very seriously.
---
---
Okay- Judge me and fight me for wanting barbecue in the world showcase, but this place slaps.
And I'm a judgey barbecue eater. They have four house-made sauces. The seating is expansive and the atmosphere is muppets so you already know I am at peak happiness. Not to mention delicious mac and cheese, great beers, and an incredible allergy friendly selection for almost any allergy you can think of. This place is so good. (Also right outside you can get really good moonshine :) )
Connections Cafe and Eatery
A new one for our picky eaters - and maybe just someone in the mood for burgers and American pizza that doesn't even resemble the pizza you can get in the Italy Pavillion.
We are not mad at this one. + they have options for so many food allergies!!
Check out cody's review of this place in the reel right below!
Crêpes À Emporter by La Crêperie de Paris

The Quick Service Crepe restaurant (while literally always busy) is super good and the crepes outside are literally the same quality as at the sit down restaurant right next door. They have sweet and savory options (the bechemal, ham, and cheese is my fave) and alcoholic beverages as well!
We definitely recommend hitting this one if you see the line short enough and you're over by Remy's Rat Ride lol. We just don't hit it as often because it's definitely more out of the way than the other spots on this list! You kinda have to meander alllllll the way to the back of france to get to this one.
Gelato @ Gelateria Toscana in the Italy Pavillion
Funnel Cake @ the American Adventure
Macaron Ice Cream Sandwiches @ L'Artisan Des Glaces in the France Pavillion
Dumplings / Noodles @ Lotus Blossom Cafe in the China Pavillion
---
If you liked this blog be sure to use code LOSTBROSBLOG for 10% off your next order!
If you want to see more of what we're up to day to day- be sure to follow us on
Insta @thelostbros + tiktok @thelostbros + Twitter @lostbrostweets
---