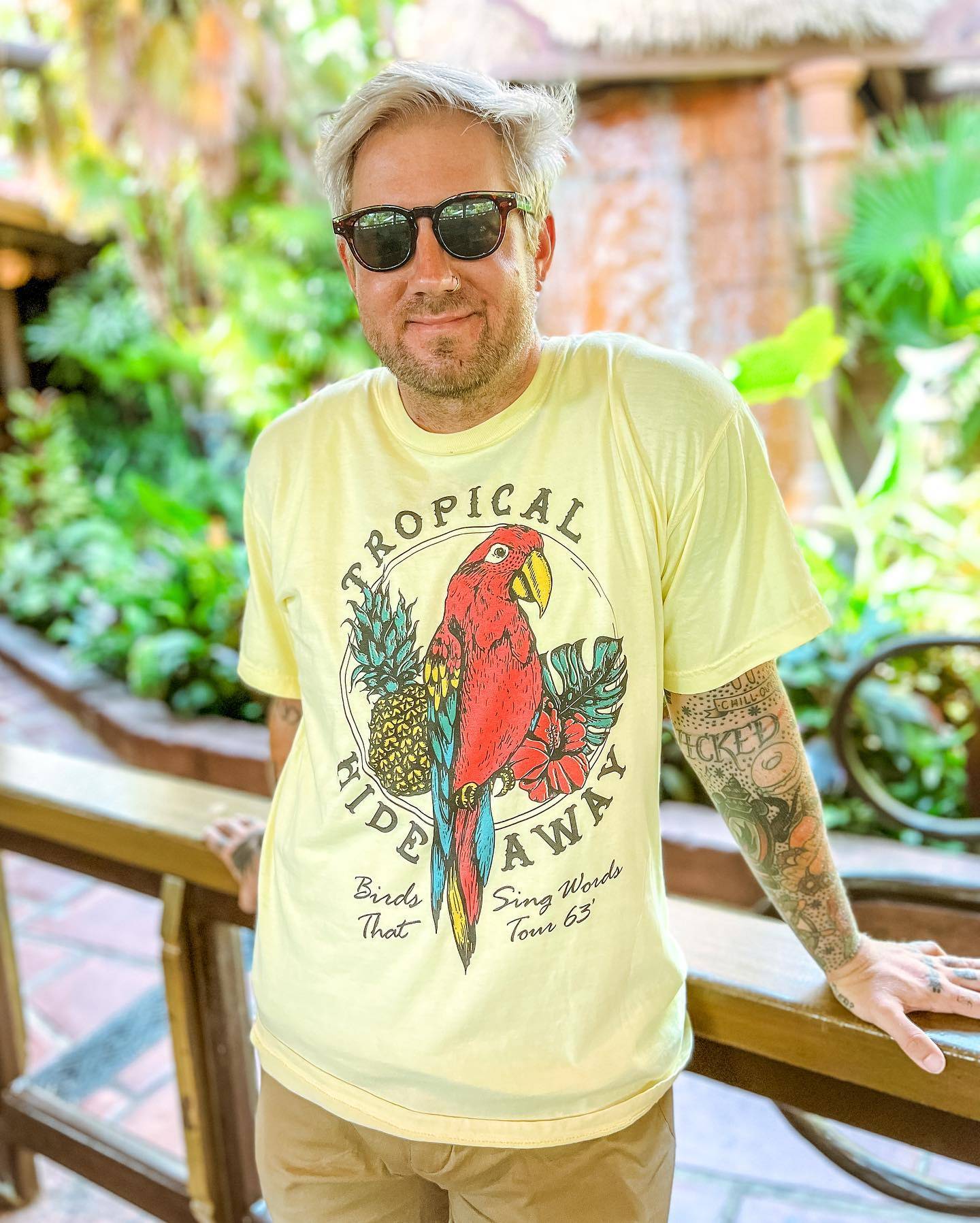 hehehehe I did it again.
In HONOR of precious angel Fantasmic making it's renewed debut, I made my entire team rank the top shows in WDW- some of them we auto-took out cause they just won't do (lmao hall of presidents).
It would have been unfair to include Fantasmic because it would have been #1 !!!
Similar to our Roller Coaster rankings- these are controversial and all of the complaints should be directed to Cody T directly.
I'm absolutely kidding if you hate this ranking you can complain to me lol Cody is a busy man.
Without further ado...
I give you the Official Ranking of The Best Shows in Walt Disney World - Lost Bros Style™️.
---
#13 It's Tough To Be A Bug  
It's tough to be a bug? It's tough to be a human in this audience.
Run Time: 8 minutes
Theming: Inside the Tree of Life itself, Flick and the colony are here to put on a major show stopping performance for you complete with the inevitable crying child and also crying Allison. It's me, I'm the crying child and the crying Allison.
Thoughts: This show is good for all intents and purposes- but literally avoid this thing like the PLAGUE if you are afraid of bugs. The noises are loud and kids will get scared, well, because the stupid crickets are scary in this show!! It's a DAK classic and the posters in the preshow are worth seeing, but do be careful cause the bugs do literally crawl under you during the show and it WILL scare you.
Should You See it?: I have a lot of passion for Tough to be a Bug, mostly because it did scar me as a child. This show is good- don't get me wrong. It's entertaining. But I'm petrified the entire time because of some unresolved trauma from me being 6 years old that just has not been gone through in therapy yet. If your kids are skittish or don't like bugs- don't traumatize them and take them to this. But if your son Aiden (used as an example and also from experience from a kid I knew who was obsessed with centipedes) wants to pick up every bug on planet EARTH- let them see this show. They will probably love it. And If they don't- Cast is used to it and will escort you out lol.
#12 Lightning McQueen Racing Academy
*playing life is a highway on full blast* kachow
Run Time: 10 minutes
Theming: You're hanging out with our buddy Lightning McQueen while he does some training for his upcoming races!
Thoughts: Okay- although this is literally a show for children, the Lightning McQueen animatronic is actually so effing cool. That thing will have you believing you are literally in the room with the actual car from the movies and it is so cool.
Should You See it?: The show is in the AC and its entertaining enough! It will make you laugh and the cars outside are cool photo-ops. So, go see it for the animatronic alone, and then stay for the bad jokes and the photo spots.
#11 Beauty and The Beast: Live on Stage
Please let them kiss on stage again, I can't watch them long for each other from 10 feet apart anymore.
Run Time: 30 minutes
Theming: It's a compressed version of Beauty and the Beast as if they're on Broadway.
Thoughts: To bevery honest, this show was better before COVID protocols lol. Now I just have to laugh at everyone like 6 ft apart from one another cause they couldn't manage getting Belle and Beast to Kiss 8 times a day on stage. It ranks pretty mid-for us. It's a good show, but there's so much to do and see in HS that we really won't sit for it unless it's busy and hot everywhere else.
Should You See it?: I mean- yeah you should see it. The little dancing chip is adorable. We like this show, we just don't, like, run to go see it in DHS.
#10 Finding Nemo: The Big Blue… and Beyond!
I will not make a butt-touching joke. I will not make a butt-touching joke. I will not make a butt-touching joke.
Run Time: 25 minutes
Theming: A retelling/ new approach on Finding Nemo. Complete with songs and advanced puppetry.
Thoughts: This one is another cult fave– mostly because if you like the music in the Nemo Ride in Epcot (Call back to our Dark Ride Ranking), you'll like this show. It's definitely not at the top of our list, but we do like it if DAK is really busy and you want to see a beautifully performed show. I think they tried to do something here that they could not replicate after FOTLK. We still like it! But LK wins every time if you're debating the two.
Should You See it? You should still see it. Like I said, if DAK is busy this is worth seeing cause you'll wait a shorter time. Kids will like it. And it's great for a good rest in the AC.
#9 Indiana Jones Epic Stunt Spectacular
Go grab yourself a beverage from Tune In Lounge before this show. You'll thank me later.
Run Time: 30 minutes
Theming: This show is taking you behind the scenes of the stunts done on an Indiana Jones set!
Thoughts: One of the last remaining "watch the making of the movies" attributes that used to don all of Disney's MGM (Now Hollywood) Studios. Things have changed so much at DHS, but Indiana Jones and Muppetvision remain.
Should You See it?: This show is worth it to go see because the stunts are super cool and the audience participation really brings you back to those older attractions and shows at HS. Think Lights, Motor, Action, and the Backlot tour + Fire and jumping and plane stuff. This is a good show to see during the day when the waits are high and it's hot outside.
#8 Walt Disney's Enchanted Tiki Room
Keep Iago far away from this classic- I swear I will fight a bird.
Run Time: 8 minutes
Theming: In the tiki tiki tiki tiki tiki room you meet birds of a feather who share their songs with you (Think country bears but a little more boring and less bears and more birds- so really a the only thing they have in common is the animatronic animals)
Thoughts: This is one of the only attractions Walt Disney himself (aside from Carousel of Progress) worked on personally so this does hold a special place in our hearts. We love the tiki room and it's so catchy. Kids might find it boring lol but we like it a lot!!
Should You See it?: Get yourself a dole whip and then go see the show!! It's old and mechanical and loud- but it is truly a sign of the innovation of the time it was made in. It really is a cute show and it's an OG.
(secret tip! There are a few of our bestselling tiki room tees left on our Etsy!! GO GO GO!)
#7 Monsters Inc. Laugh Floor
No one wants to be That Guy unless you're That Guy in MILF.
Yeah, the acronym is MILF and I will be laughing about it.
Run Time: 10 minutes
Theming: Mike Wazowski in his infinite glory has started his comedy club up here at MK and he has his best monsters on the case to make you laugh until you maybe pee your pants.
Thoughts: This show is actually super fun!! It's very interactive and a lot of the energy plays on the audience participation so we really like when it has a good crowd. Monsters Inc. is iconic in Pixar and iconic in tomorrowland (RIP meeting Mike tho—- that was a trip lol)
Should You See it?: Just for the sheer chance of being ~that guy~ you have to go see it. It's always fun watching people (esp kids) get super involved and excited to play around with the people actually speaking to you from I'm sure a 2-way mirror or something!! IDK HOW THEY DO IT!!!! You can submit your own dad jokes too. It's a good time!! And very well themed.
#6 For The First Time In Forever: A Frozen Sing-Along Celebration
But put me in Summer and I'll be a....
Run Time: 30ish
Theming: Some of our Friends from Arendelle are telling the story of how Elsa and Anna overcame all the odds and became best friends <3
Thoughts: This show is like a very big cult fave among Frozen fans! We do love it! But I really wish it had been updated to go along with Frozen 2 because lord knows I NEED to sing along to Some Things Never Change in a theater with a ton of 4 year olds and bubbles.
Should You See it?: It's in the AC and there are shows like every hour in the day time, so definitely go see it if you have the time and you have Frozen fans in your group. It's a good time and there will always be laughing. The duo who hosts are extremely talented and we do enjoy them a lot!
GIVE ME FROZEN 2 IN THIS SINGALONG.
He speaks the truth......
Liverlips McGraw singing about how unattractive his Girlfriend is will forever make me laugh like a small child.
Run Time: 16 minutes
Theming: Your favorite (And not at all scary) Country Bears are here to put on an incredible variety show for you all!
Thoughts: Okay- Maybe unpopular opinion but I love the country bears??? I think the talking animals are so fun and scary and it's ridiculously inappropriate for an MK family show (All the guys who turn me on, turn me down? COME ON!!! That's entertainment!!) This show is a hoot-and-a-half and I will absolutely sing every word of it. I literally just saw it last week and I was completely enamored with Liverlips McGraw all over again.
Should You See it?: Is it a hot day in the Magic Kingdom and you're tired and you maybe have a sleepy 1 year old on your arm and you need some AC and also some food and a place to sit and cool off? Then yes, go sit in the AC- watch the show, let your kids nap, and then pop over to Pecos Bills for Nachos. You're welcome. You should also see it if you like to make fun of the Country Bears, or like me, genuinely love the Country bears and will always wave to Liverlips in Frontierland and tell him he's your favorite.
---
Is Uncle Orville out of the bathtub yet?🤢
Run Time: 21 minutes
Theming: Our favorite Family is taking you through the progress their home and family have made from the turn of the century in 1900 all the way until 1994? Now? A mix of 1994 and now?
Thoughts: This was a major debate on my IG this week as I posed the question is COP an attraction or a ride (ya know- cause the theater moves) and it was nearly 50/50 at the end but ultimately my people voted for it to be an attraction… but joke's on them. I already have it in my show's ranking so we're sticking with it lmao. We do love COP. It's an MK Classic and it inspires so many fave pieces in our collections. We really love the nostalgia of this- and the AC and the place to sit in a hot Tomorrowland. This is the other attraction that Walt worked on for the park, and it was a part of his revolutionary World's Fair debut in 1964, so it really does have so much history behind it. (better than Hall of Presidents- which i wouldn't even put on this list cause it would literally just be dead last no jokes)
Should You See it?: Kids may say it's boring, but it's really a classic. It has so much history that you need to see it at least once! It is literally one of the attractions that started it all along with Mr. Lincoln in DLR, so we feel very strongly for Carousel of Progress <3
The Coco Edition singlehandedly landed this in our top three I am sure.
Run Time: 12 minutes
Theming: Mickey has the biggest debut of his LIFE conducting his orchestra tonight!! And I think we're going to see him perform…. If he can get his hat back from Donald, who lost it while messing around and now has gotten caught in various Disney Animated sequences trying to get it back.
Thoughts: I love this freakin show. Philhar is a classic and the sequences are so fun. Thankfully they're good about updating it, so we got new 3D animation this past year (2021) And Got a new scene from the animated movie Coco.
Should You See it?: This is like a classic little MK show you get to see. It's super cute and the animation makes me emotional every time??? (don't ask idk) So I think you should see it. It's definitely not like a *MUST DO* like Lex and I will yell at you if you don't do it, but we do like it a lot!!
* Lex may yell if you skip dinosaur I've been known to skip it and I do take criticism for it.
It's got a glorious 3 hour finale (but you only have a minute and a half)
Run Time: 17 minutes
Theming: It's time to play the music… It's time to light the lights…. It's time to MEET THE MUPPETS ON THE MUPPET SHOW TONIGHT. It's also time for Kermit the Frog, Dr. Bunsen Honeydew, and his assistant Beeker (meep meep), to show off their new invention that is an experimental prototype in 3D technology… And at no time will they be stooping to any cheap 3D tricks.
Thoughts: If you like the muppets, this one will warm your heart!! If you're like the half of the population that just doesn't get it, then you won't really care, but I care. And I have a lot to say. *ahem* This show is so stupid. It is so funny and stupid and I know every word of it. One of my friends and I will forever claim to be the old men in the gallery (Waldorf and Statler) and we will always heckle the Muppets at any moment. This show is so fun to us.
Should You See it?: I think you should see it!! It's worth it to me. It rarely has a wait and the gags are so good throughout the entire building, the show, and the entirety of the muppets themed area in HS (which needs some love. Bring back that gift shop!!!!) It's funny and ridiculous and the Muppets deserve love. End of soapbox.
#1 Festival of the Lion King
I could cry just thinking about how much I love this show.
Run Time: 40 minutes
Theming: This show is a mix of retelling the Lion King and some incredible story/stunt performances by amazing professionals. Not to mention character performers and floats that will have you jaw-dropped.
Thoughts: This show is soooooo number one for a reason. It's F#$%ing incredible. Now that the diet version is bye bye and we're into Festival of the Lion King full version (complete with flying monkeys) we are HAPPY CAMPERS in Animal Kingdom. This show is such a good time and the performers are amazing.
Should You See it?: If my comments above weren't enough to convince you, I'll do it again. GO SEE THIS SHOW IN DAK! It's phenominal.
---
OMG! Okay!! This is official. We love the entertainment at the parks- its literally the bread and butter of WDW...
We hope you enjoyed this little round up and we hope you go see these shows when you're here visiting our favorite place!!
If you liked this blog, be sure to use code LOSTBROSBLOG for 10% off your next purchase!
Unofficial best show @ WDW goes to the beacon of magic that is Miss Epcot !!!!!