Hi, my name is DeAnthony, most people know me by the nickname Dee.

Most days you can find me at the Magic Kingdom on good ol' Main Street USA. If you've seen any of our parades or firework offerings, been in the Town Square theater or Firehouse, or even taken a 20 minute trip on the Walt Disney World Railroad in the past 5 years, there's a slight chance you might have seen me around.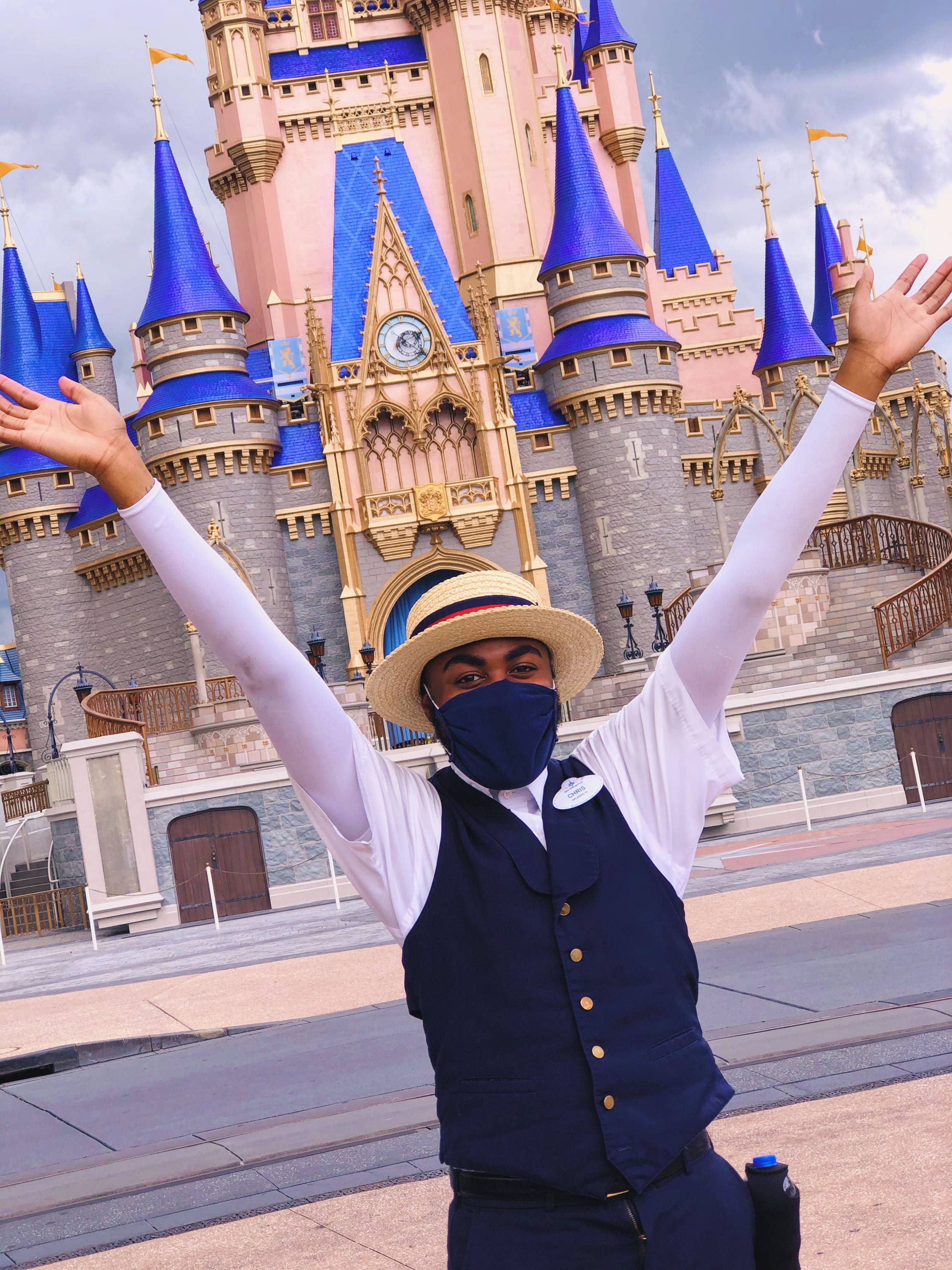 Out of all the jobs I've ever worked in my life, this one just so happens to be my favorite. I always get a lot of people that say "I could never do your job, how do you do it?" This question is always my favorite to answer because it then allows me to bring people into my life and tell my story.

Growing up I lived in a very small town called Saint Joseph, Michigan. This town had one attraction that was popular and it was a beach that was only open for about 4 months out of the year due to all the different season changes. We also had one movie theater which became a second popular area in the town. As you can see, this town wasn't truly an "exciting" place to be in.

One of the greatest things my hometown did for me was it forced me to be a family and people person. Since we didn't have many activities, it made it extremely easy to be a social person. Growing up, I realized that my biggest dream was to have a job where I could continue to be the social butterfly that I was at home.

That's where my vacations with my family brought amazing ideas into my head. Our only two vacations we'd ever had together were to Walt Disney World. It felt just the way I imagined watching it on TV, it was full of happy people and the magic that I constantly saw while watching Disney Channel. In 2013, I decided that after I graduated, I wanted fo take a shot in doing what I hoped I would love.

I applied for the company I'd always dreamed about and within weeks I was accepted. The role that I received was one that fit me so well because it allowed me to do what I've always done and wanted to do in my future. I was able to use the many hidden gifts that I'd learned in Michigan to apply while in Florida. While using my gift of socializing, I've learned so many things that had never presented itself to me while I was I was back home.

One downside of growing up in small town is you never get to learn about other cultures. To this day, I've created friendships with all different types of backgrounds and beliefs. Through all of these different experiences, I've learned things about myself that had opened many doors for newer opportunities.

One of those things just so happened to be me finding out that I was stronger then what I gave myself the credit for. Every role that I've had to perform at Disney has pushed me into believing myself more than I could have ever imagined. Parade Audience Control pushed me to learn self control. I used to have a problem where I spoke my mind too much whether it was with a Guest or a Cast Member. It always used to bite me in the butt but if it was something that needed to be said, it would have come from me. I've learned through the years that maybe everyone doesn't need to know what I'm thinking all the time and that's okay with me.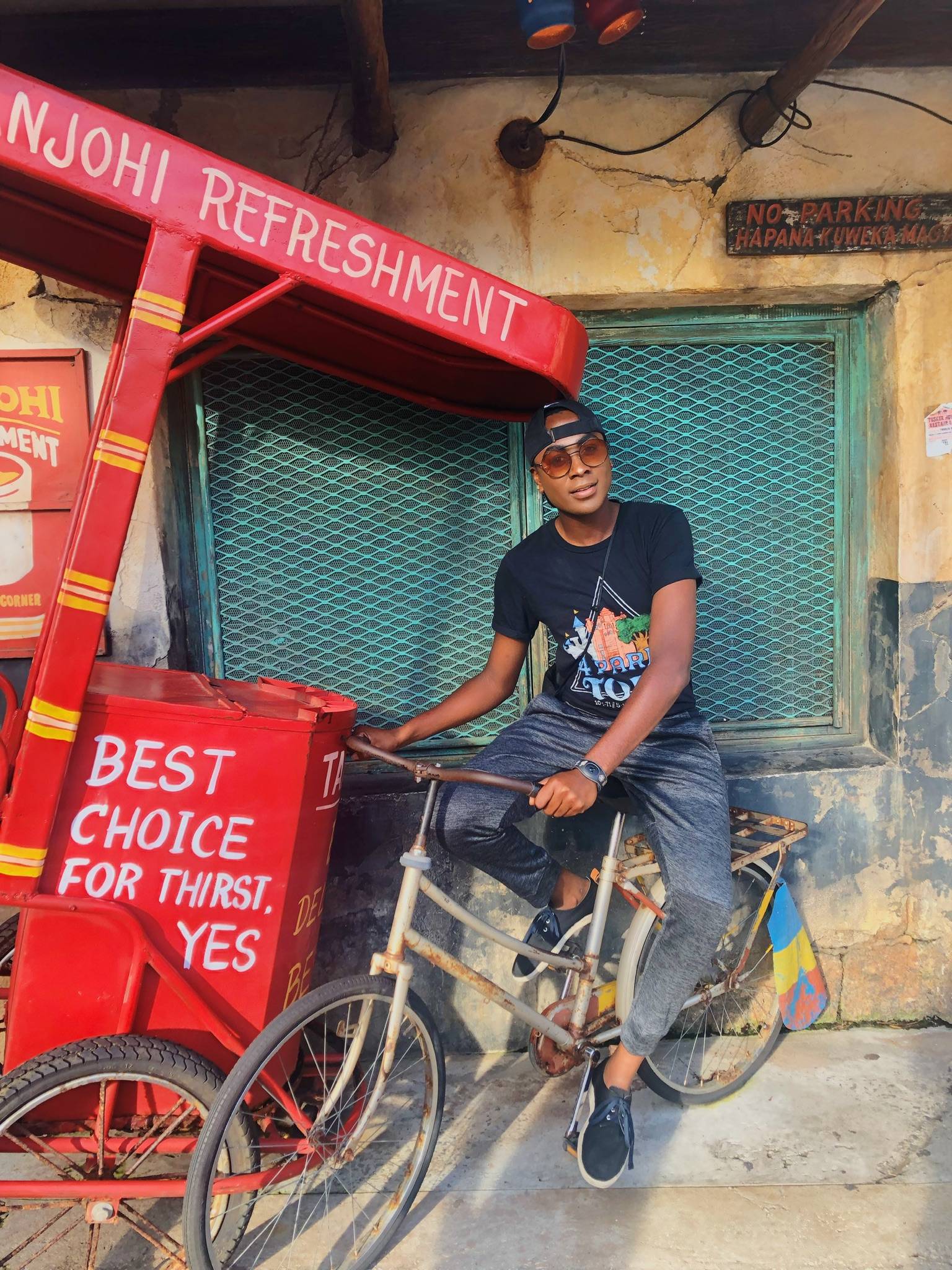 The Walt Disney World Railroad taught me to be comfortable with doing things that I would have never expected myself to do. In this area, i worked in almost 100 degree heat daily and let me tell you, it was not easy. I'll never forget during my training of this operation, I looked at my trainer and I told him "Im not doing this, you're crazy to think I'll be able to do some crazy stuff like this." Just being trained in this operation took so much out of my body that I didn't think that I would be able to do such a job full time. As I was training, I started to tell myself that if I could push myself hard enough, I would be able to conquer these huge steam trains that everyone had pushed me to do.

After 2 years of driving, the name "Chocolate Steam" became the name that I received due to all the hard work I had put in to becoming the best engineer I could be. If you'd had asked the old me to do this, I would have thrown in the towel on day one of training.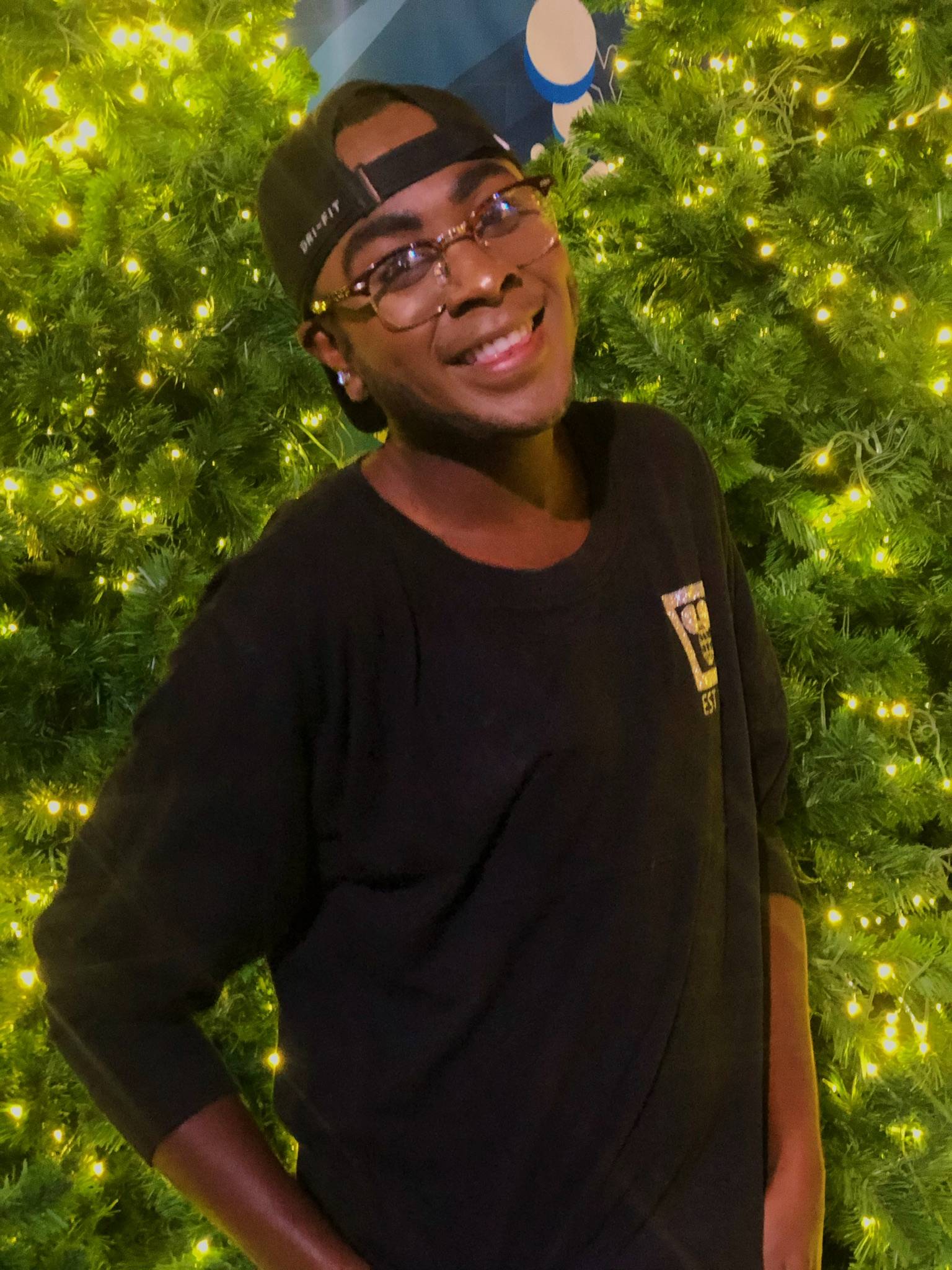 The Town Square theater taught me the true meaning of allowing myself to be vulnerable and sharing my life and culture with others. A lot of times while the Guests are waiting in line to meet Tinker Bell or Mickey, they'll ask you the infamous question of "So, what made you decide to work for Disney?" Which opened up the dialect of comparing and contrasting your life experiences. It started to happen so often that I would learn things about people that I didn't think they would have felt comfortable sharing with me.

Throughout all of these experiences in the past 8 years, I learned more about understanding where you come from. Yeah, I came from a small town that didn't have much culture or much of anything but it made me appreciate the things that Walt Disney World had to offer. Most Cast Members take the opportunity for granted because they might have experienced countless vacations of the magic that I'd only seen twice. I appreciate the many friendships I've created, i appreciate the opportunities that have presented themselves to me and it helping me fully in fully understanding who I am.