Adding Extra Magic To Your Vacay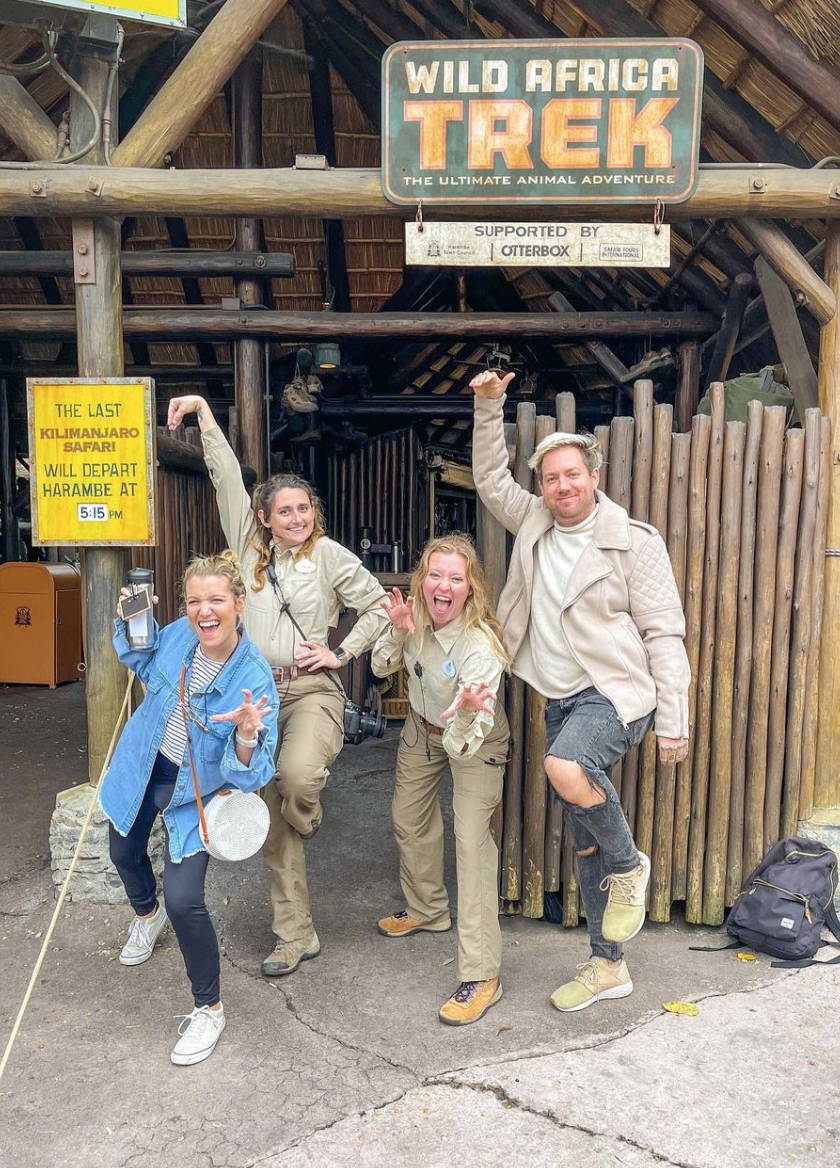 The options for activities on your Walt Disney World Resort visit are near limitless, whether you're a park open to close family, a must-do-everything family, or a resort stay family, there will definitely be something for you. So today, we're showing you every opportunity to enhance your vacation experience with a little extra magic by adding on a tour or activity on top of your days in the parks! All of these experiences are an additional cost on top of a park ticket or a resort stay, so these are definitely considered add-on's, but we've participated in quite a few of these and we would definitely say they are unlike anything else you can do on your Disney Vacation!
The Perfect Tees For Your Tours :-)
Caring For Giants:
Another $35 tour that won't break the bank is the Caring for Giants Experience! A backstage tour of Disney's Animal Kingdom that offers unique views of the Elephant Habitat, care programs, and how they live their lives on the DAK savanna! This is an hour-long outdoor experience and you must be at least 4 years old to participate. This also requires valid theme park admission to Disney's Animal Kingdom on the day of your tour.
Up Close With Rhinos:
Like the idea of the Caring for Giants Tour, but like Rhinos more than Elephants? Look no further than Up Close With Rhinos! This $45 tour is another one on the cheaper side- which we absolutely love, and offers you an up close and personal look at, you guessed it, the White Rhinos of Disney's Animal Kingdom! For an hour, rhino keepers take you backstage to experience the habitat of these incredible animals. You do have to be 4 years old to participate, and this is another outdoor experience, so dress accordingly. This tour also requires valid theme park admission to Disney's Animal Kingdom.
Savor The Savanna:
The Savor the Savanna Tour is a privately guided tour throughout the Harambe Wildlife Reserve in Disney's Animal Kingdom. This experience includes the outdoor guided tour, time to speak with your knowledgeable tour guide, and an African meal provided to you at an exclusive overlook in the middle of Kilimanjaro Safaris. This tour is offered at $174 per person and you must be at least 8 years old to participate.
Wild Africa Trek:
On a privately guided 3 hour tour, guests are offered up-close and unique views of the animals on the Harambe Wildlife reserve at Disney's Animal Kingdom. This experience is $199 per person and reserved for guests at least 8 years old, 48" tall, and you must weigh between 45 and 300 pounds as you will be harnessed and must fit into the harness comfortably. This experience does come with African-Inspired appetizers at the end of the tour. This tour also requires valid theme park admission to Disney's Animal Kingdom.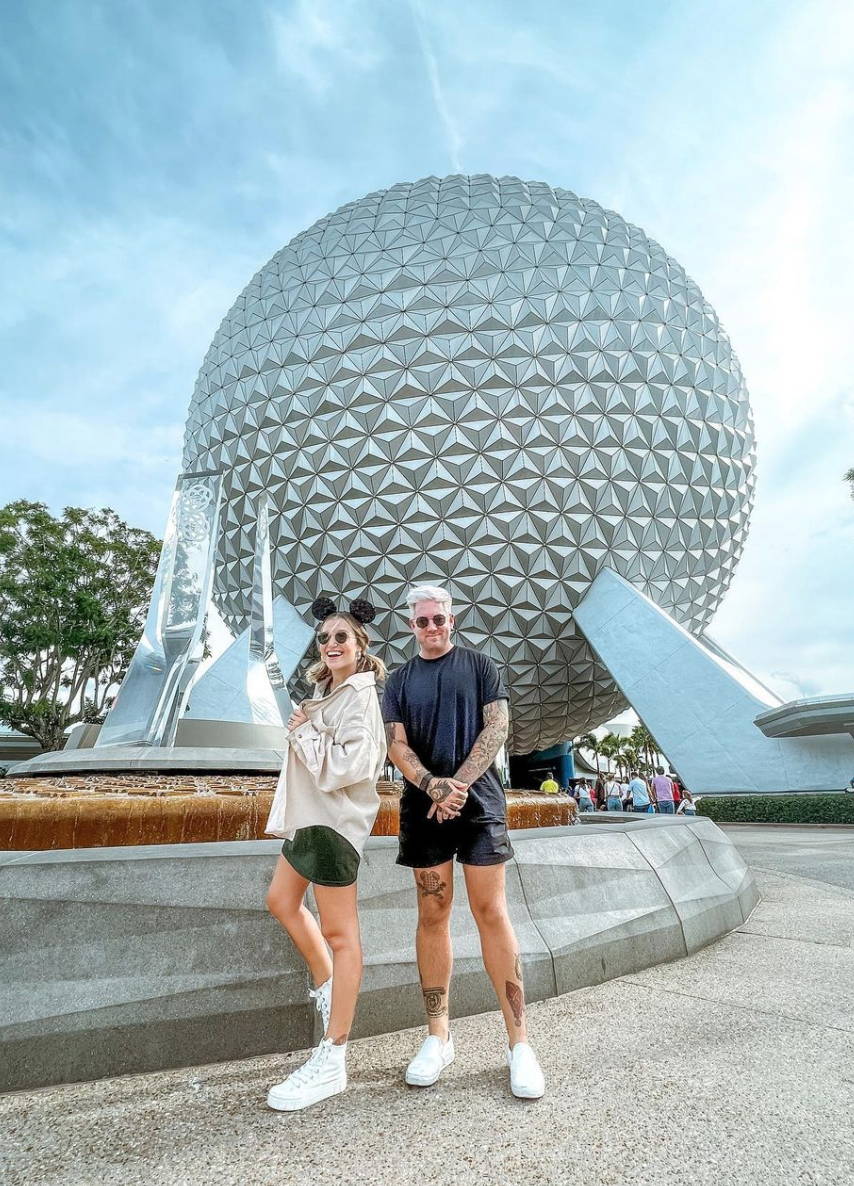 Behind The Seeds:
Currently $35, the Behind The Seeds Tour is the backstage tour of the Land Pavilion at EPCOT. This tour is for everyone 3 years of age and up, lasts about an hour, and gives you a tour of the greenhouses that grow food, flowers, and raise fish in the pavilion. We have participated in this tour a few times and we always love it. The guides are friendly, informative, and fun to chat with. Advance Reservations are highly recommended, and you can make them on your My Disney Experience App, or over the phone! This tour does require valid admission to EPCOT on the day of your tour.
EPCOT Dolphins in Depth:
Of the 2 tours in The Seas pavilion, this one is the more accessible of the two! This tour does not require any kind of additional certification to join, but does cost $199 per person. This 2 hour experience is limited to those 48" or taller, and you must have a swimsuit/wetsuit to enter the water and interact with the dolphins. This tour includes 30 minutes of time in waist deep water with the social and friendly bottlenose dolphins that live at The Seas, as well as a tour of their home, the backstage of the aquarium, and animal care center. This tour does require valid Theme Park Admission to EPCOT as well.
EPCOT DiveQuest:
A more exclusive experience, DiveQuest is a $219 tour given by SCUBA-certified instructors showcasing the marine life inside of EPCOT's The Seas Pavilion. You must be 10 years old and SCUBA-certified to be a part of this experience, as you will be in full gear underwater for about 40 minutes of your 2 hour excursion. This is an incredibly unique tour, with full access to get up close and personal with the marine life in The Seas, as well as tour the massive aquarium backstage. You also must have valid theme park admission to EPCOT, and are required to wear a swimsuit + SCUBA gear and wetsuit to enter the water.
Keys To The Kingdom Tour:
The tour everyone has heard whispers of- Keys To The Kingdom. This $114 per person tour is a backstage look at Magic Kingdom Park and all of her uniqueness. With knowledgeable tour guides who will tell you stories of history and magic in the park, you will get to experience many of the offerings not known to other guests, like a tour of the underground Utilidoors, an exclusive lunch, and secrets about your favorite MK attractions. This tour is incredibly special and anyone who has done one has not stopped raving about it. You must be 16 years or older to participate in this tour, as well as have a valid photo ID, and valid theme park admission to the Magic Kingdom.
Starlight Safari @ Disney's Animal Kingdom Lodge:
This is a VIP Tour experience offered at Kidani Village in DAKL, and for $89 per person, you get to take a sunset and nighttime truck ride through the savanna on their resort property to see over 20 species of african animals that live on the grounds. You will also be provided special night time vision glasses to help you see when it's dark out. This tour has been widely talked about for its uniqueness, as many people don't know that it even exists! This tour will last 1 hour and guests must be 8 years old to participate.
The famed VIP tour is essentially a fully customized tour fit to exactly what you would like to do in the hours you have your guide. With a rate of $450-$900 per hour depending on the season, you do pay a pretty penny for this experience. This rate is also per guide needed and keep in mind you will need 1 guide per every 10 people you have in your party. Plus, there is a minimum of 7 hours you must buy for your tour. You also must buy park tickets (and/or park hopper options if you'd like) to experience the full extent of your tour and try to do as much as possible in the parks by being able to skip lines, have complimentary food and beverages provided to you, and a guide who knows the ins and outs of the park you're in. While this tour does cost a lot of money, when split between 10 people it ends up being worth it for some when you consider how much you can get done in the amount of hours you purchase with your guide!
This is every single tour you can add on to your vacation at Walt Disney World! If you're coming on vacation soon and are planning a special occasion (or even just a regular day!) consider adding one of these for an experience you'll never forget!
If you liked this blog be sure to use code LOSTBROSBLOG for 10% off your next order!
If you want to see more of what we're up to day to day- be sure to follow us on
Insta @thelostbros + tiktok @thelostbros + Twitter @lostbrostweets