It's time for everyone's favorite food festival!!
We tried new things at Epcot Food and Wine 2022!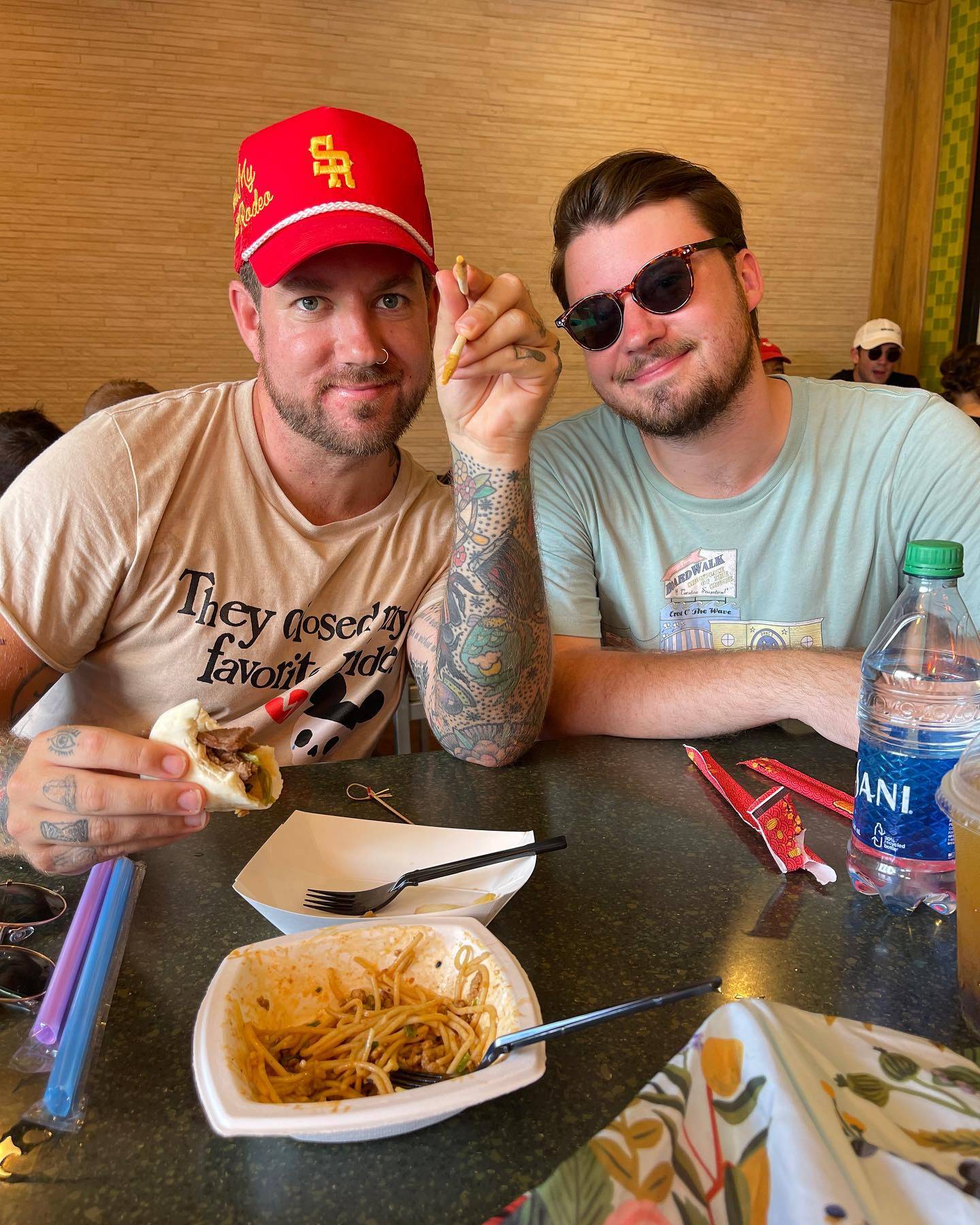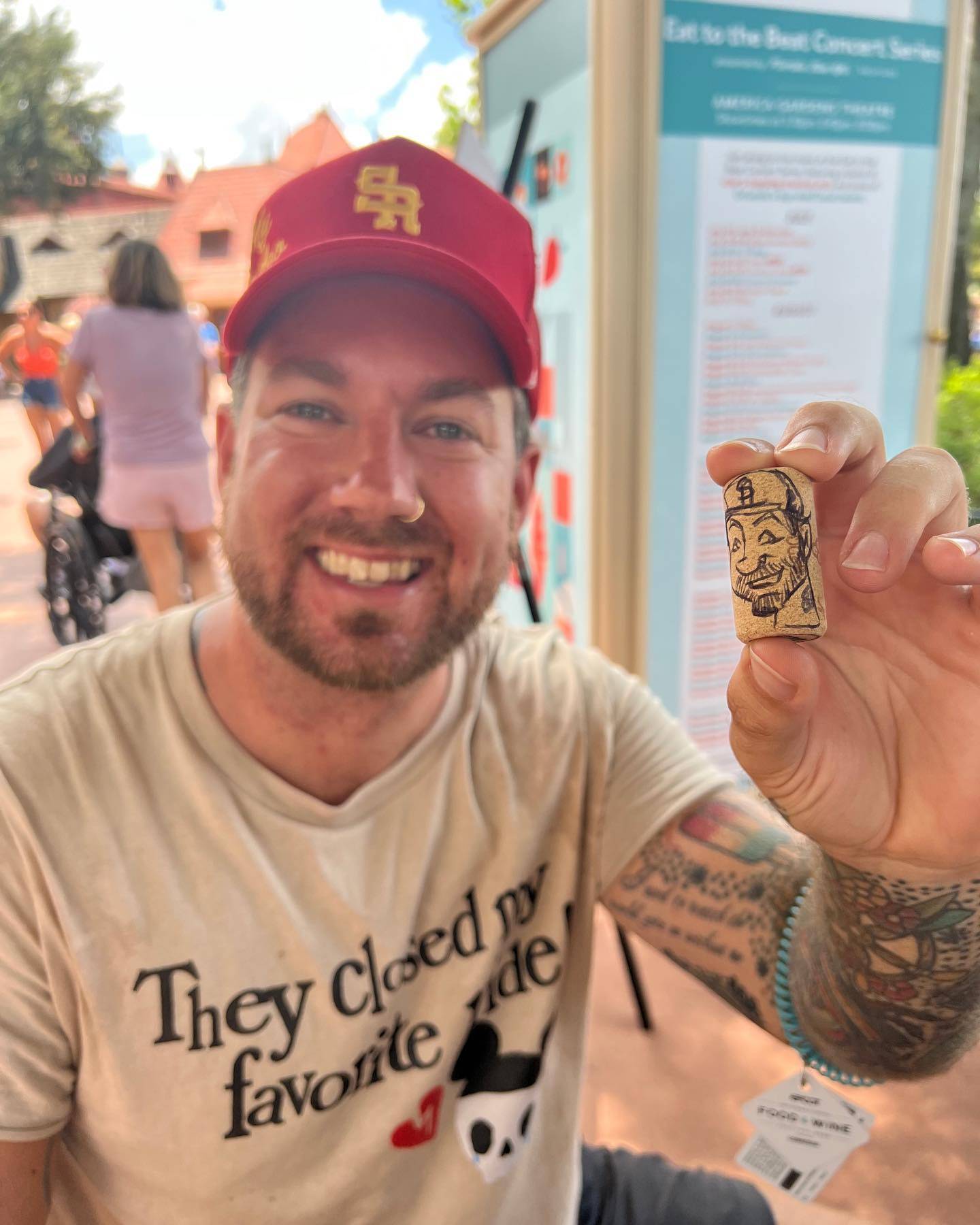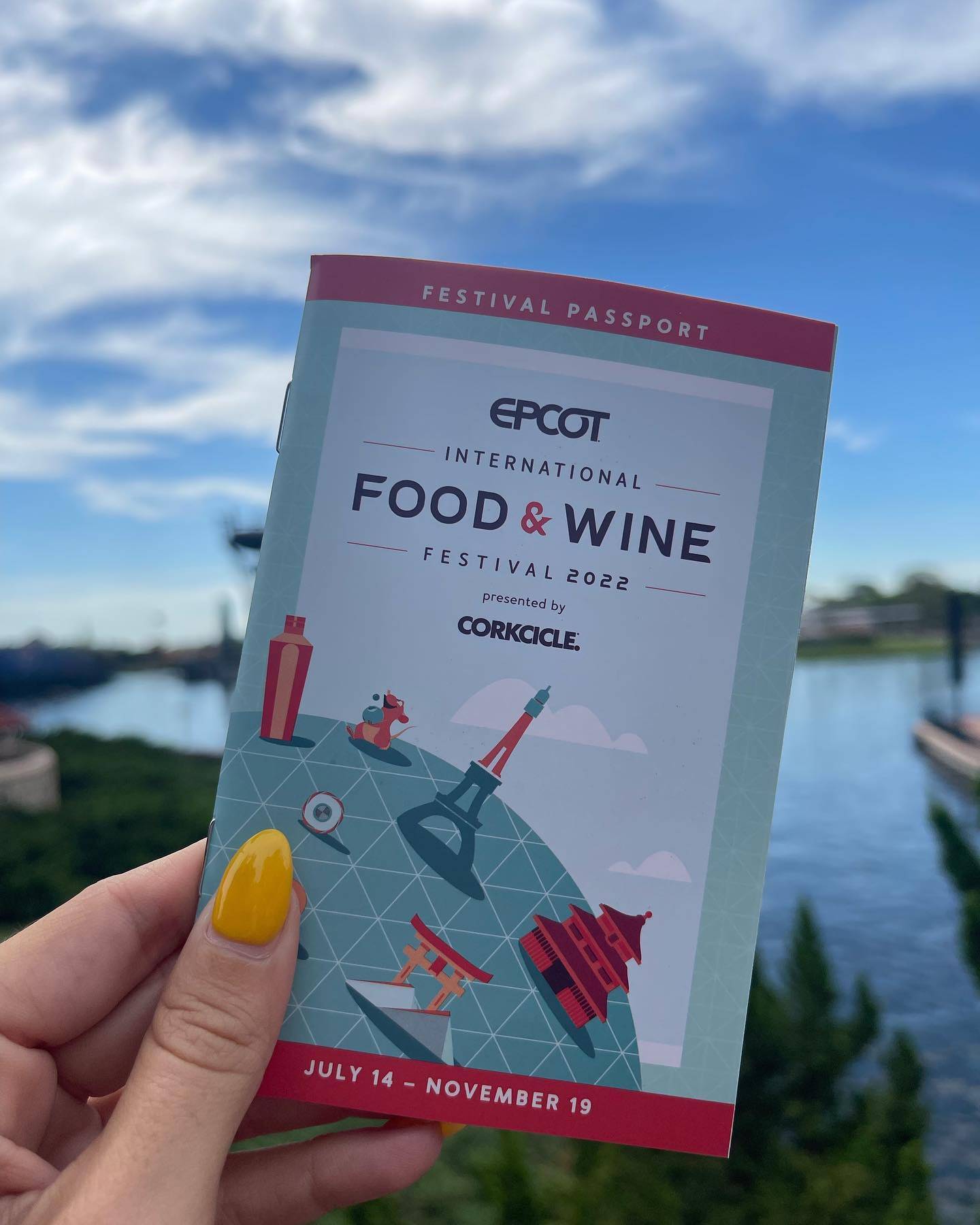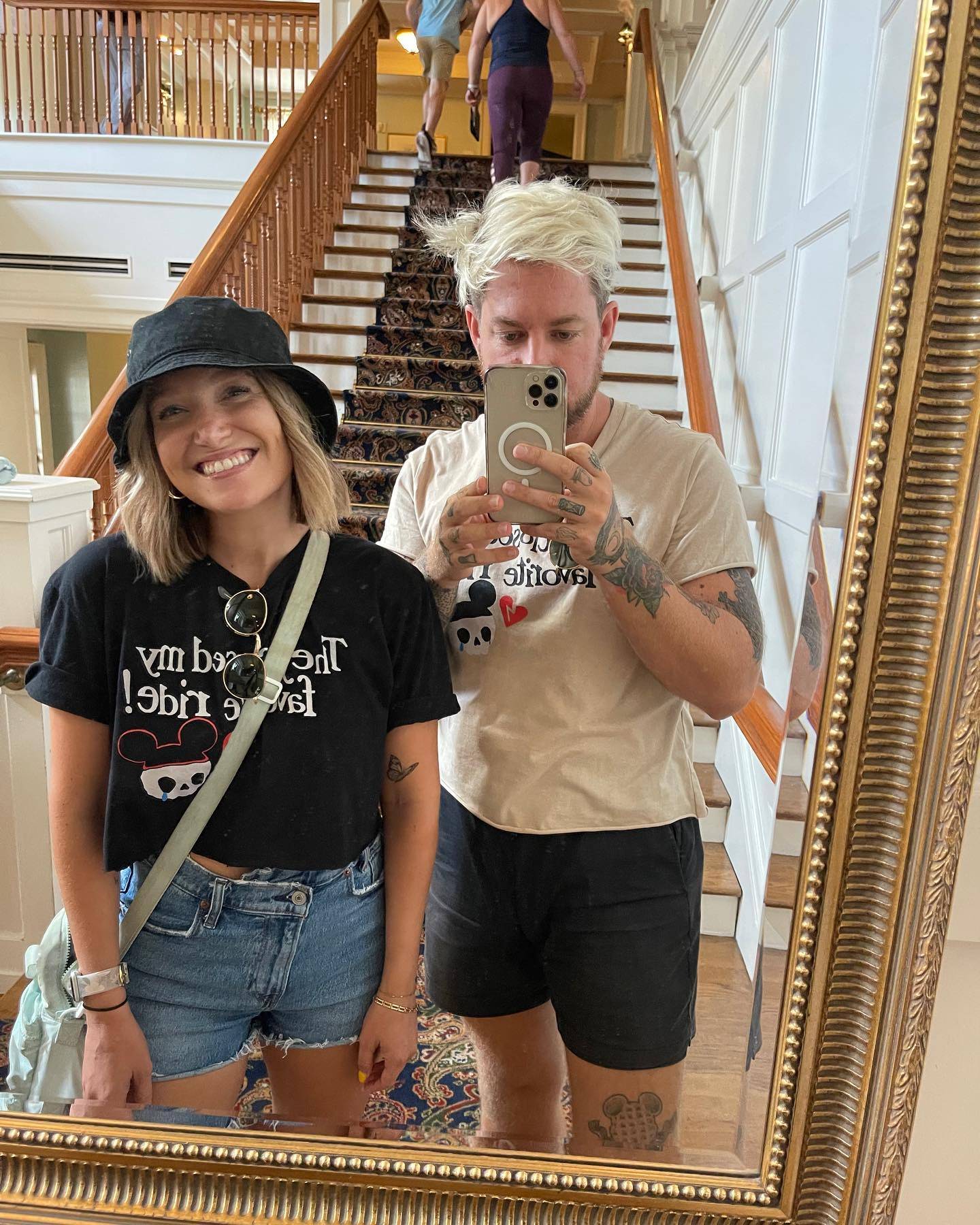 WE'RE BACK AND WE'RE HUNGRY.
It's time for our rundown of everything new from food and wine 2022 (that even sounds good to say out loud). While we have had these ~diet~ celebrations of fests post-2020 shut down.... this festival coming back in full swing feels soooo right and it's running from July 14th- to November 19th (hello plenty of time to try everything three times). Eat to the Beat is coming back, we've got new booths to try, and rn we're breaking down everything newthat we got our hands on at F&W 2022 using our favorite rating method- cody t heads.
Between The France and Morocco Pavillions
---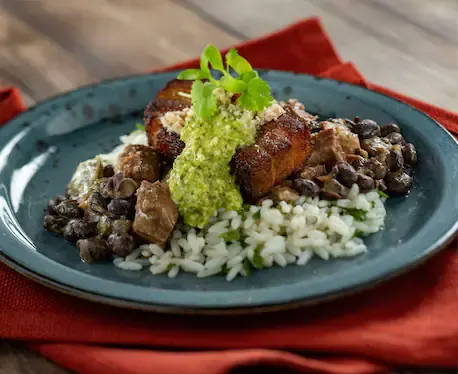 Credit: Disney Parks Blog
Black Beans with crispy pork belly, Brazil nut pesto, and Ben's Original Long Grain White Rice. We actually didn't get it with black beans? It needs more sauce. It was good- but not OMG.
Review
Rating : 4/5 cody t head's
---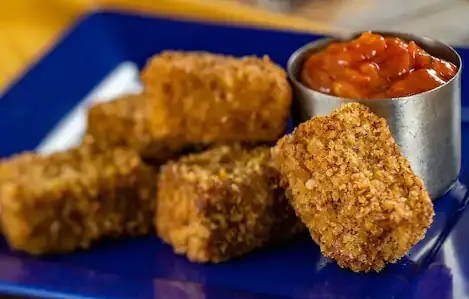 Credit: Disney Parks Blog
Crispy Paneer with mango-curry ketchup- think very THICK (like thiccc with three c's) mozzarella stick. The sauce is very sweet. We did like it though- we are cheese people.
Rating : 5/5 cody t head's
---
Credit: Disney Parks Blog
This is seared pork belly pastor on a corn tortilla with chipotle black beans, pineapple, pickled onions, and chives. It may (may???) be Lex's fave from the fest? It is super sweet- but because of the pastor its also savory. We (and i cannot stress this enough) ABSOLUTELY loved it.
Rating : 5/5 cody t head's
Tostada de Barbacoa ($8.00)
Credit: Disney Parks Blog
Okay. Barbacoa beef on a fried corn tortilla with chipotle black beans, salsa verde, Mexican crema, queso fresco, and chives. Our exact words? It didn't reinvent the wheel- but it was good.
Rating :4/5 cody t head's
---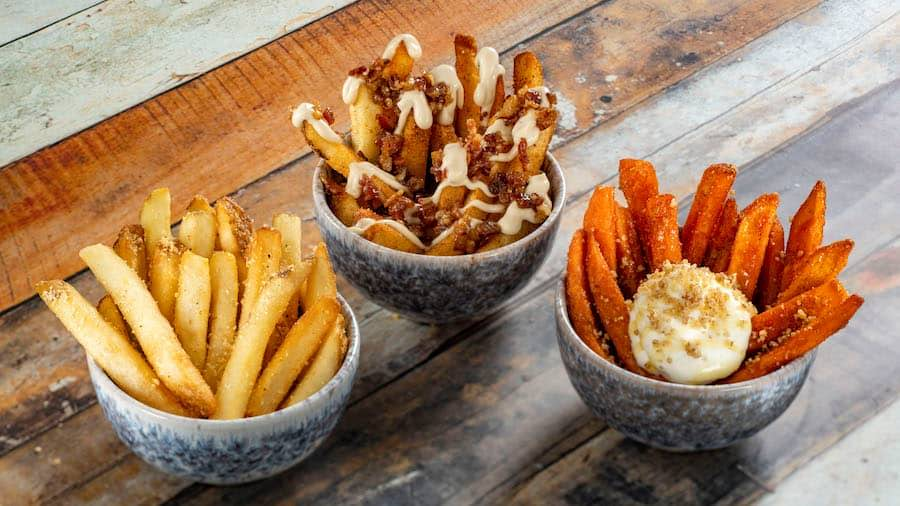 Credit: Disney Parks Blog
A French Fry Booth! Second to Mac and Eats (coming in August lol) this is the booth i was most excited about- and im not ashamed to say it.
3 Different fries: Sea Salt and Malt Vinegar Fries (plant-based), Barbecued Bacon Fries with Smoked Aïoli, Sweet Potato Casserole Fries with Candied Pecans, Toasted Marshmallow Cream and Caramel Whisky. so so so good. it literally sold out the first day. Great and super sharable!!
Rating : 5/5 cody t head's
---
Rocky Road Chocolate Cake ($4.25)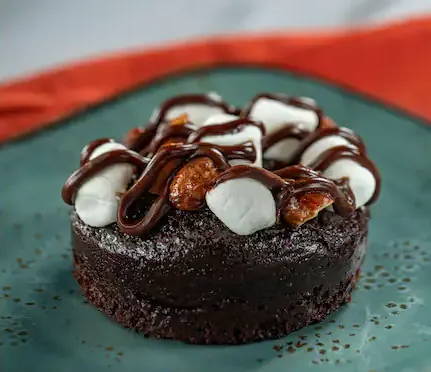 Credit: Disney Parks Blog
this is a chocolate cake with marshmallows, spiced almonds, and chocolate ganache! It was very rich and not served hot. The cake was perfect, the chopped nuts were perfect, and there were whole! marshmallows!
Rating : 5/5 cody t head's
Inside The Odyssey (Formerly known as the Epcot Experience )
---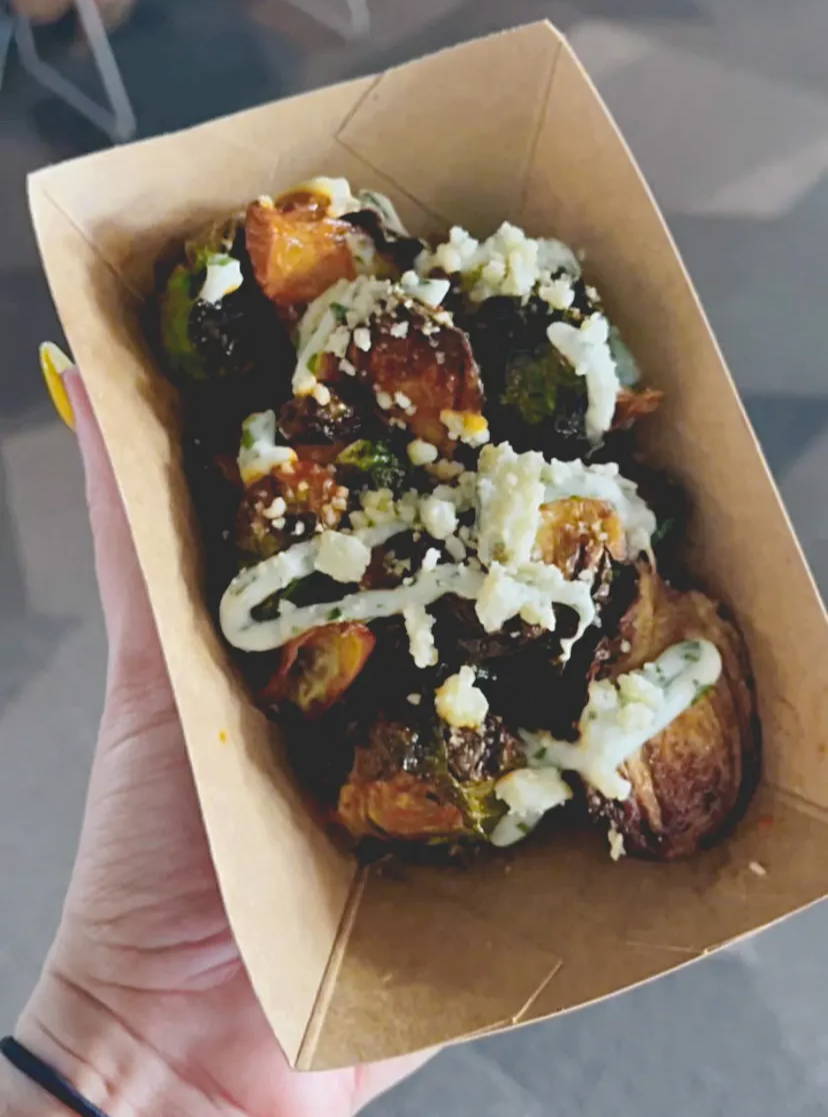 We LOVE brussel sprouts. We have Crispy Brussels Sprouts with Buffalo Sauce from this place. This is their plant based option and for veggie lovers its perrrrf.
Rating : 5/5 cody t head's
That concludes everything ~new ~ we tried at food and wine '22 !! Now if you'll excuse us.... We're going to go sleep for a million hours and then be back here with more FOOD AND WINE CONTENT very soon :-).
And if you like our blog be sure to use LOSTBROSBLOG for 10% off your next order!
Taking a Trip to Food and Wine? Shop our Epcot essentials 🤩
Enter your email and receive 10% off your first order.