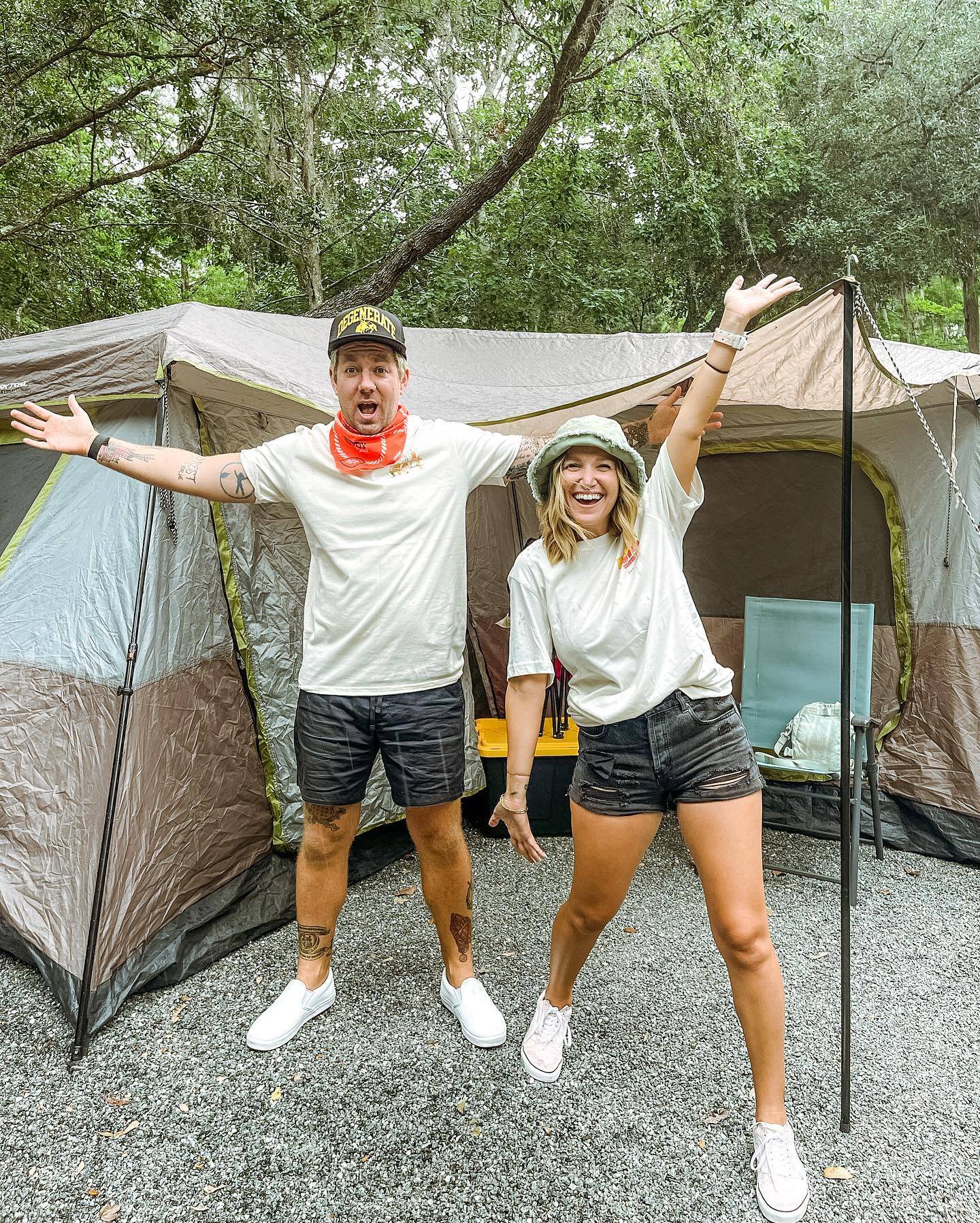 Let me preface by saying that this was Cody T's official camping debut… Although at the office we would definitely call it glamping. Cause is it really camping if he had a portable AC unit and his nintendo switch? But I DIGRESS…
We've gotten messages saying "i'll only camp if its at disney. Was it actually worth it??" and we're here to tell you that absolutely- it was worth it. Veteran camper Lex and newbie Cody T approved.
Beyond the food and the entertainment, there's a huge variety of recreational activities for alllllll ages. We had a blast. If you're thinking about camping in Walt Disney World, we've got the breakdown for you- completely unbiased and honest.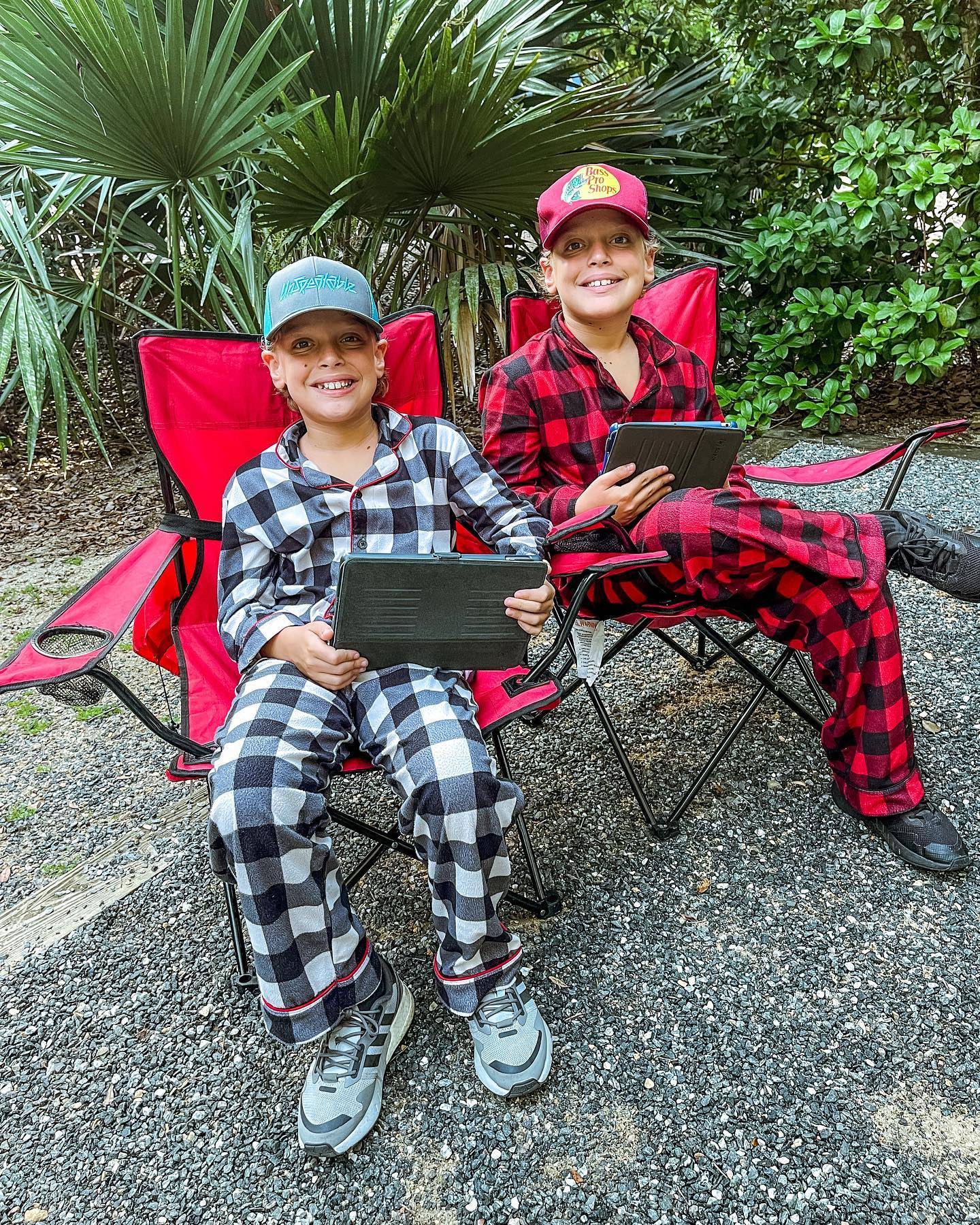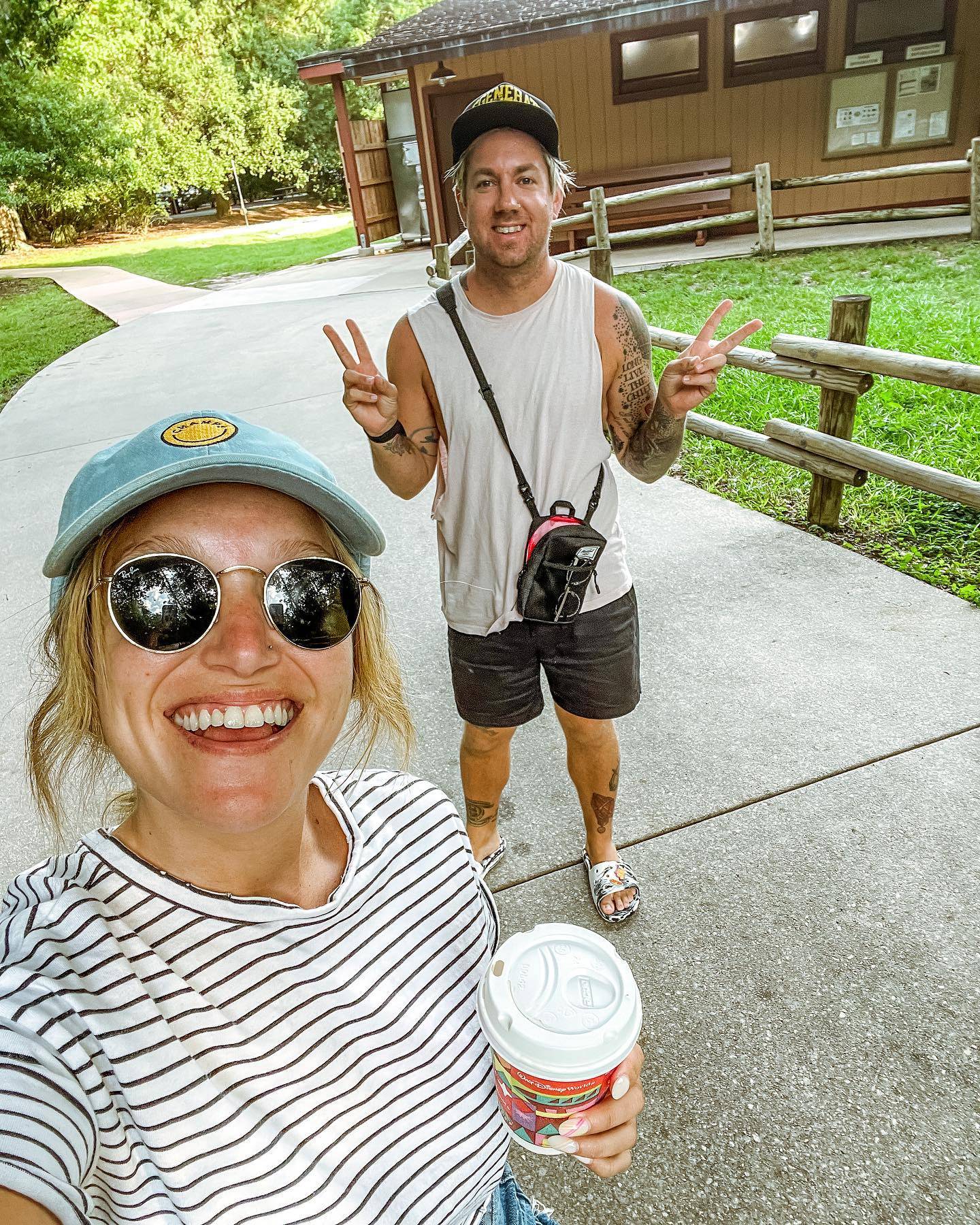 We had 1 campsite and kept a 3 bedroom tent on it. This was the perfect amount of space for the four of us! All campsites come with sewage hookups, Disney Wifi, and electrical hook-ups. and range in size from a Tent or Pop up size all the way to a Premium Site fit for a large RV. All sleep up to 10 adults.
This felt so private and cozy to us. Views are mostly of the woods and a few other campsites. You're close to the marina for recreation, and every site has a grill. So grill to your heart's content.
Water transportation is close by to take you to the Contemporary, Wilderness Lodge, or even Magic Kingdom. And of course buses take you everywhere you need to go!
You can also walk all over the grounds for food, drinks, and a million things to do.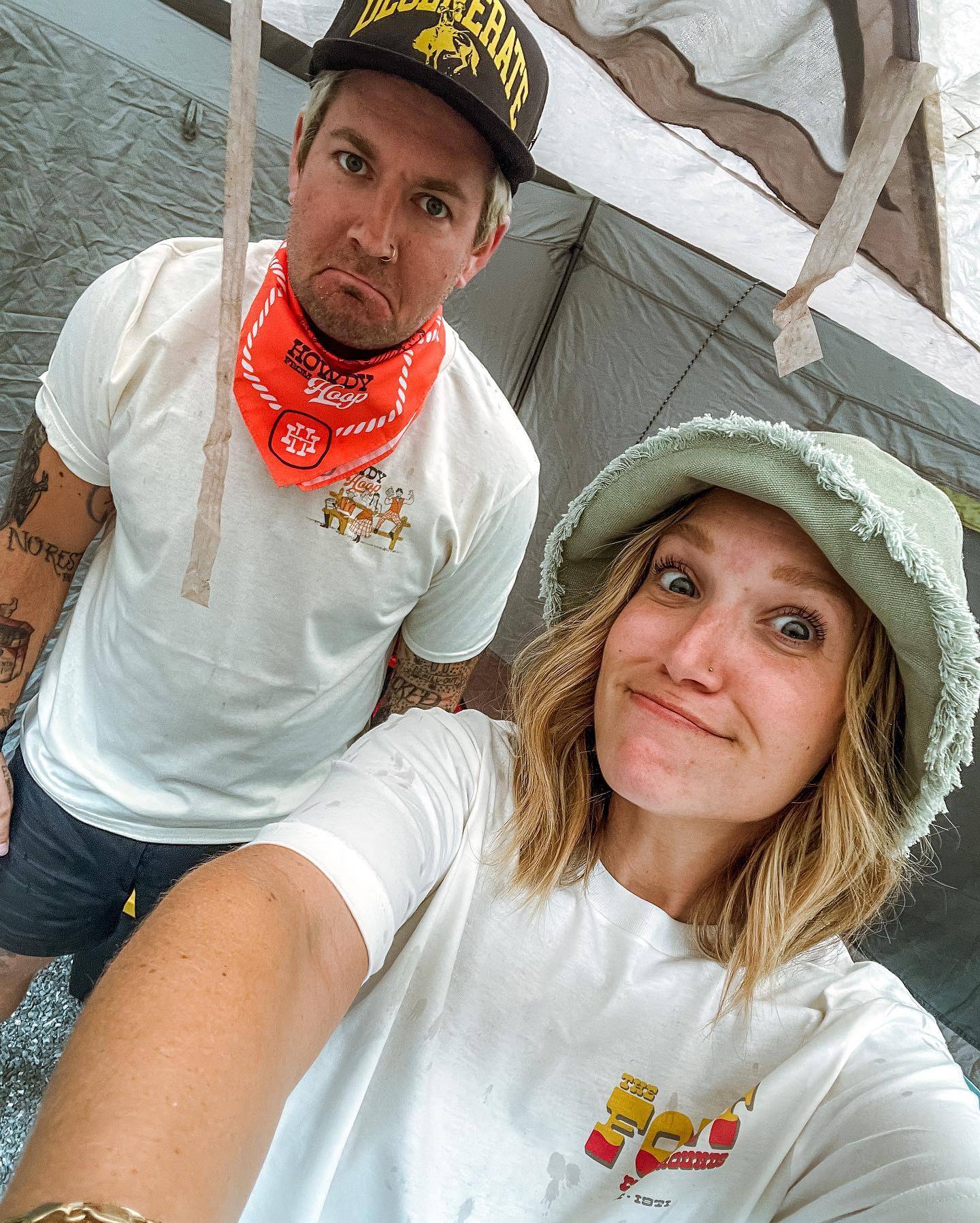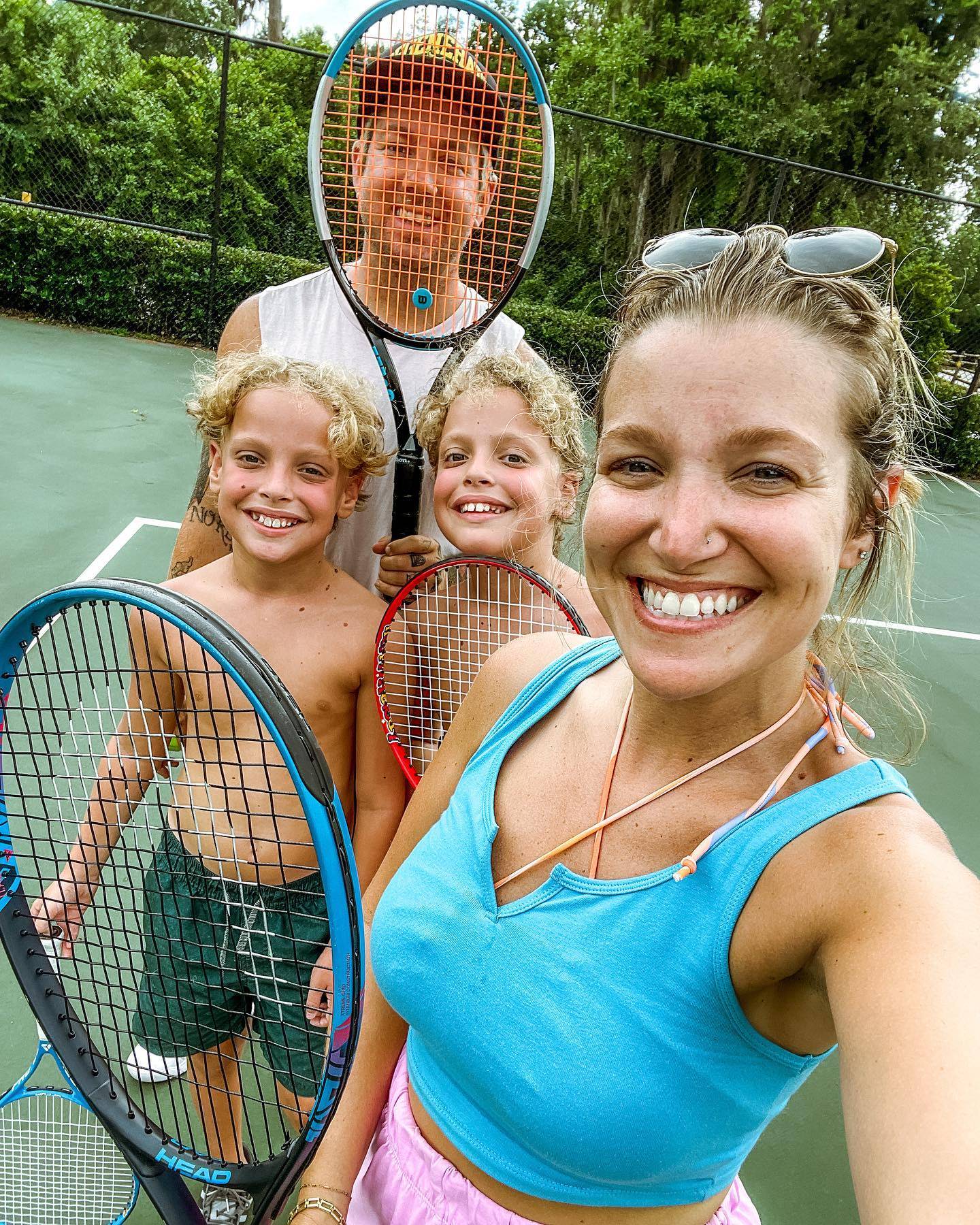 By FAR, we got asked most about the comfort stations aka disney talk for restroom/shower areas at the campground! Public restrooms/showers are scary lol- but this one was soooo nice. Besides having clean restrooms, the showers were spacious, clean, and private.
We do recommend a good pair of shoes to wear that you don't mind getting wet to wear to and from your shower!
There are laundry rooms on the property as well.
There's literally so much to do at this place that we didn't even begin to cover- mostly because it stormed- but also because there's just. so. much.
There's water activities like boating and kayaking, hiking excursions, fireworks cruises, food adventures (I.e. trail's end buffet and the food trucks!!), and archery!!!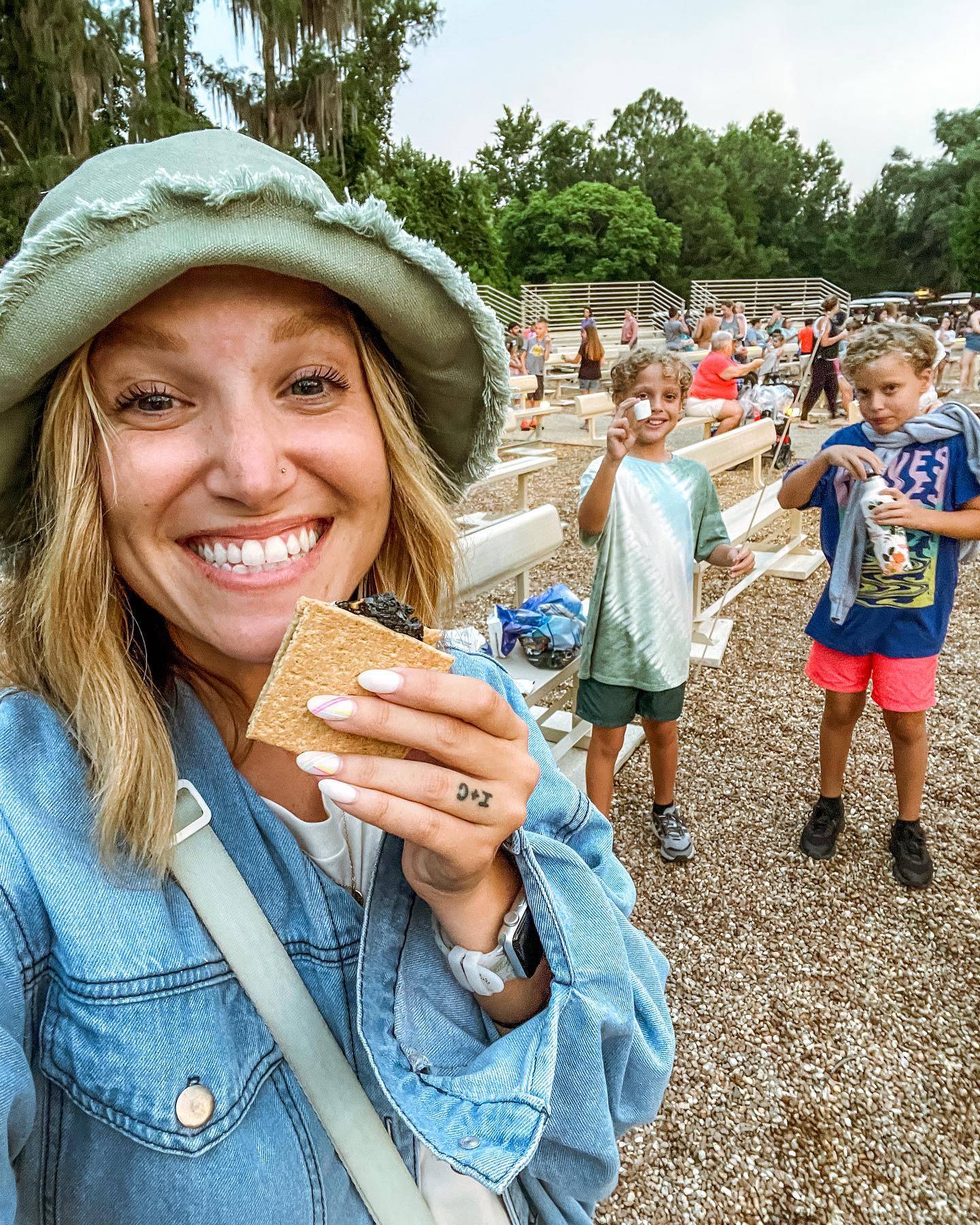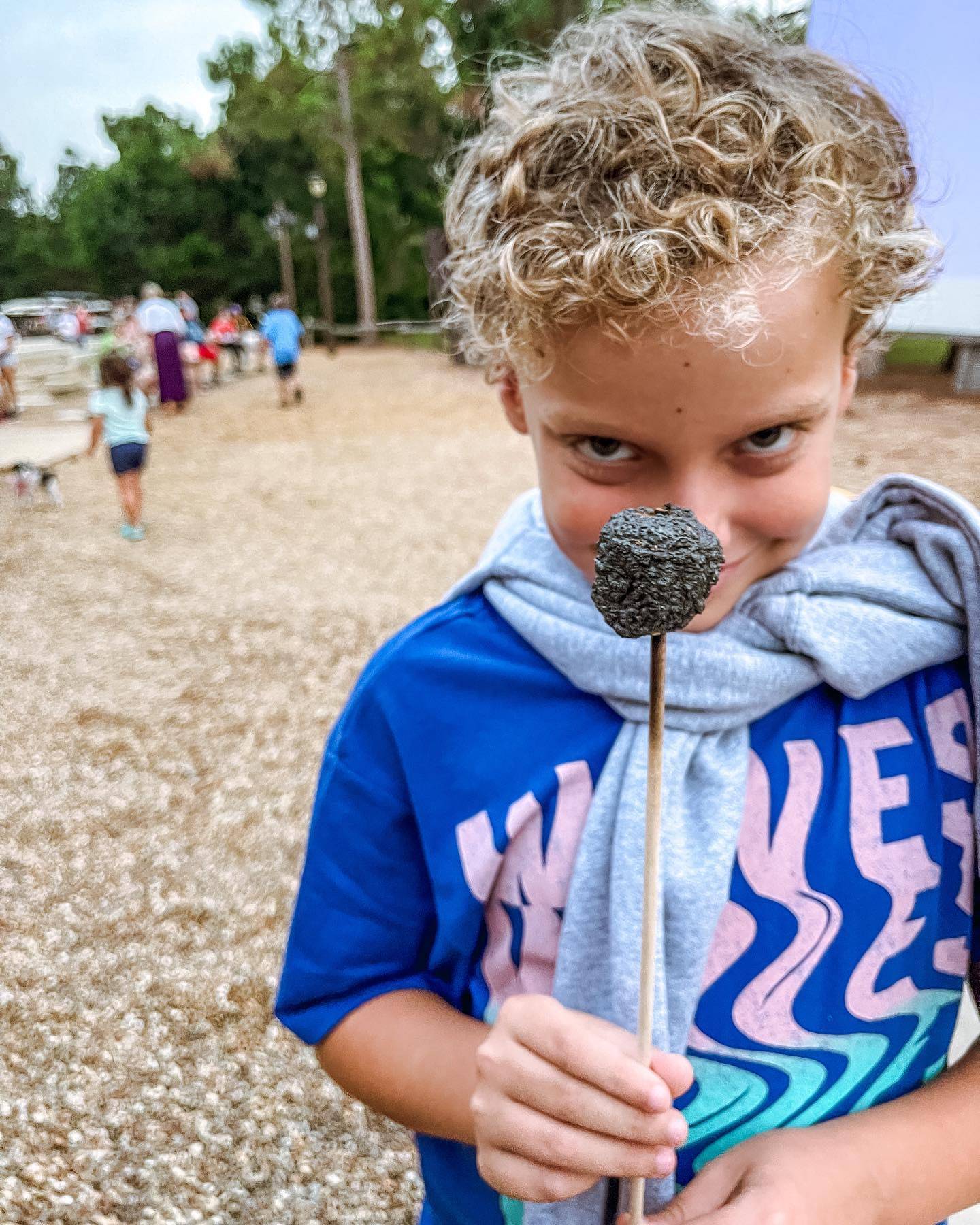 There are courts for tennis (Cody's sport of choice), so we had to go play a few rounds. But even more fun fact- sport courts are a shared amenity at the Disney Resorts!! So you can be a guest at any resort on property and pop over to one with a tennis court or a volleyball court and use it!
This time around we purchased S'mores kits from the Chuckwagon snack bar- but Disney just announced that on July 6th our two favorite chipmunks Chip and Dale will be back with their fireside singalong!!!! A fun meet and greet/movie night with our favorite duo!! For this event, you can bring your own s'mores OR purchase the kit (makes about 8-10 smores) for $9.99.
We went mining for rocks with Lex's boys this time around!
We'll start by saying that the kids LOVED this: it's a kit you buy at the Bike Barn, the home of all recreational activities at the Fort. Prices range from $10.49-$32.99 and you get a bag full of dirt and rocks + a panning tray. Then you get to wash the dirt away to reveal the coolest rock haul I've literally ever seen.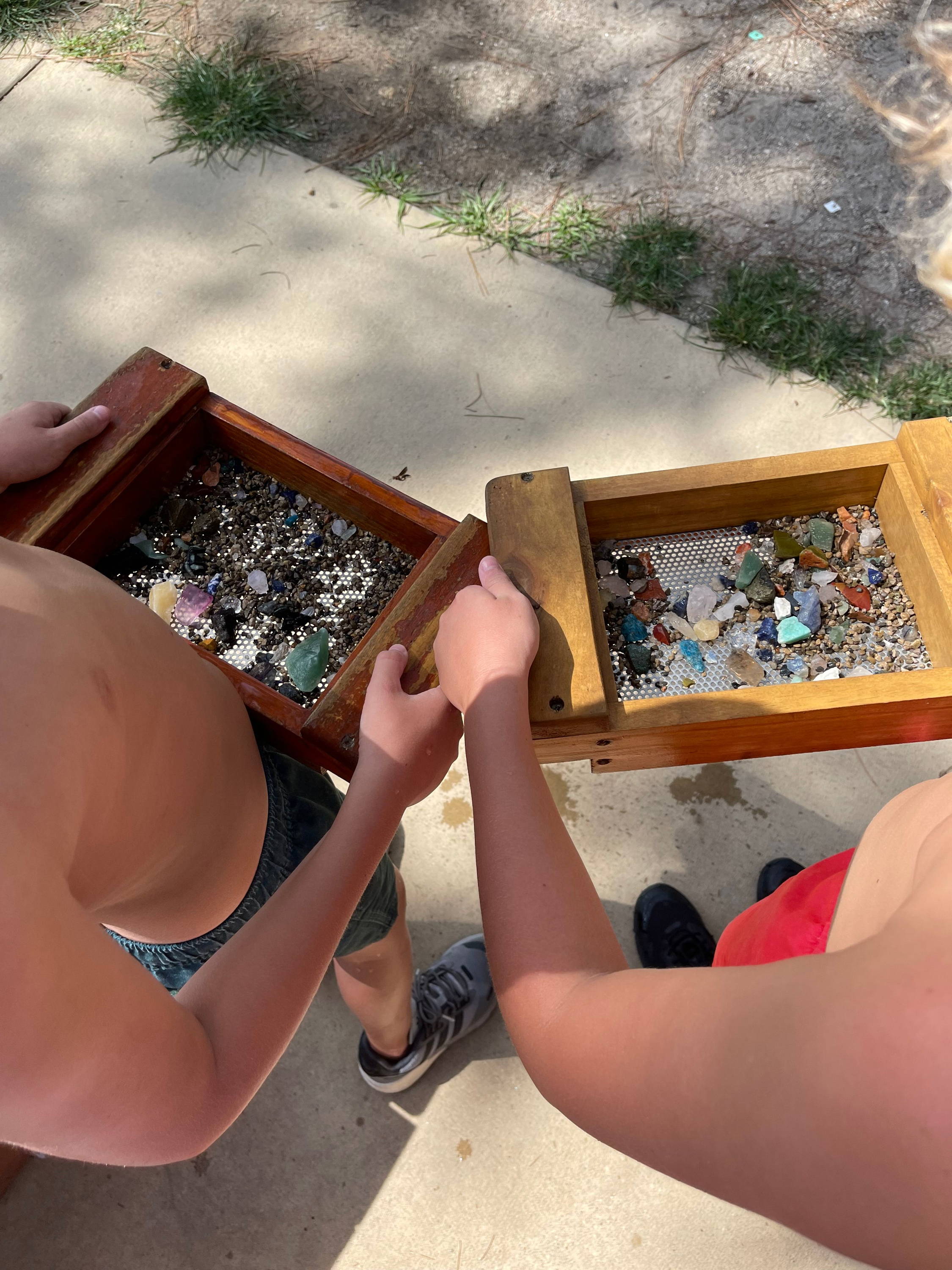 Overall….
We will DEFINITELY be going camping again. There's so much more to see and do at Fort Wilderness. Plus, team LB is fully trying to get Cody to actually rough it in the wilderness without ac forone night- We'll even be nice and let him do it when the weather cools down in November!!
Check out our tiktok about our experience!
As different parts of Walt Disney World come back to life this year, let us know what you'd like to see us try! Things we've done, things we haven't done! Let us know!
And shop some of our GLAMPING FAVES below :-)
And if you like our blog be sure to use LOSTBROSBLOG for 10% off your next order!
---