The time for all-you-care-to-enjoy cornbread is here :)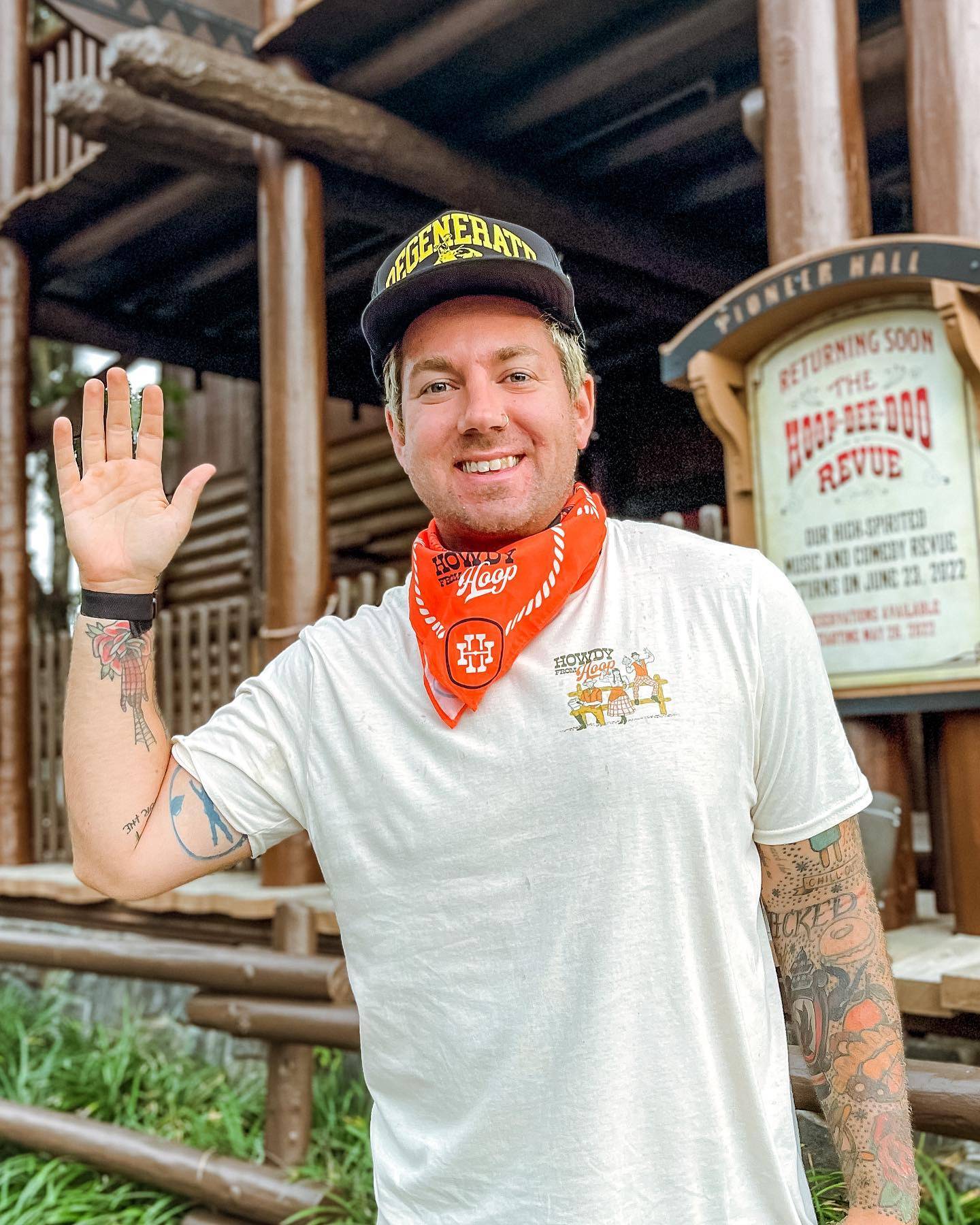 After 832 days- yes I did the math- WE'RE BACK at Fort Wilderness for Hoop Dee Doo Revue. That's right folks, we're drinking sangria, we're eating corn bread, we're doing a can-can dance in front of an audience, and we're breaking down the return of this Walt Disney World entertainment classic.
Opening in June of 1974, this dinner show has been around for almost as long as Walt Disney World itself. Shows take place at 4pm, 6:15pm, and 8:30pm! Tickets range from $39-$44 for kids and $66-$74 for adults depending on where you want to sit in Pioneer Hall.
Our very own Cody got to ring the dinner bell for his show (they grow up so fast) :,). He also got a special tour of the refurbishments going on in Pioneer Hall before showtime, so we got an up close view of the newly refreshed wood that hadn't been touched since opening day!!
Okay let's dive into the good stuff..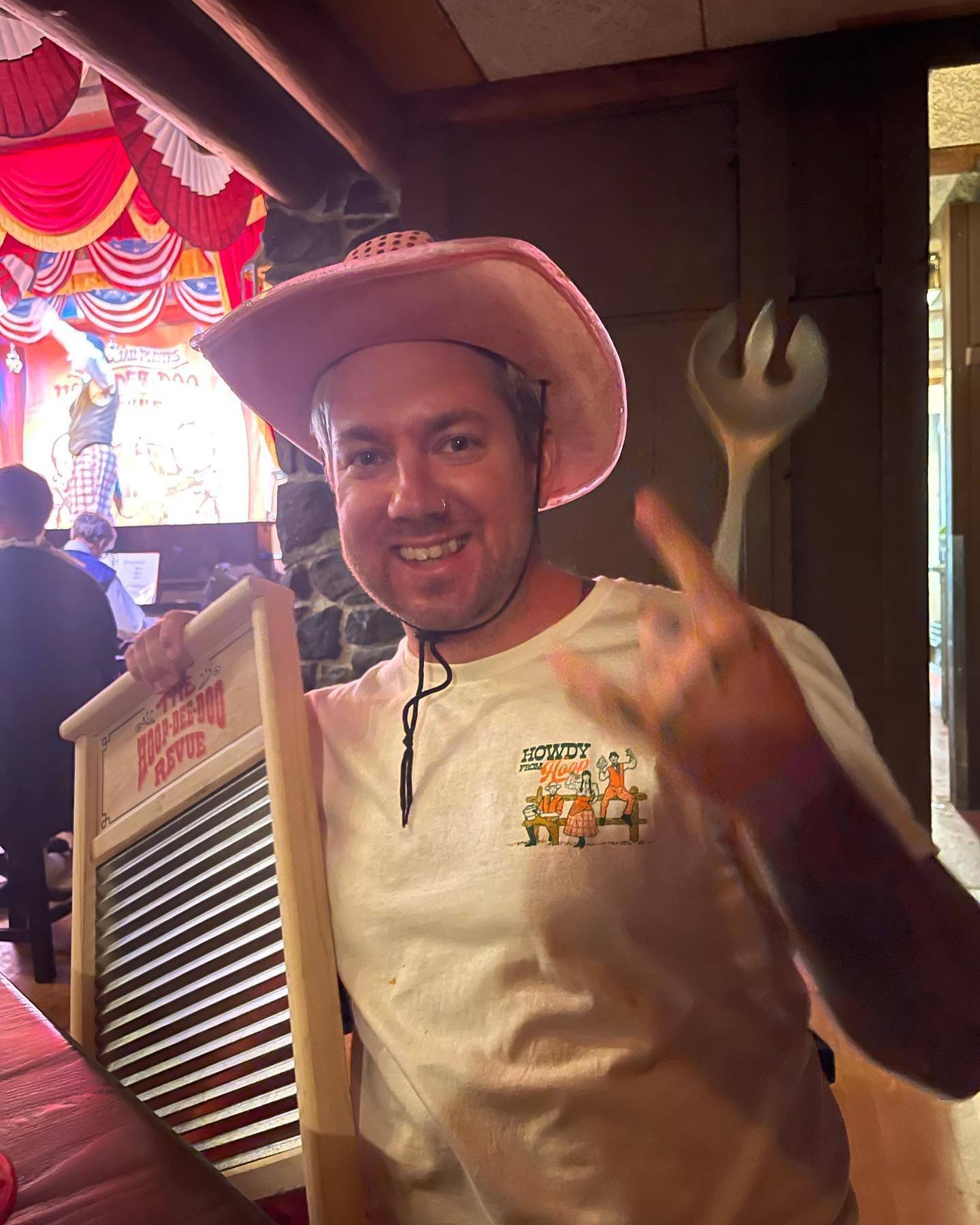 We got here about 30 minutes before our show started and we were seated about 20 minutes before! It does start right on time!
The show still follows the same format as before- with subtle updates and changes that just come with age- and we freaking loved it.
The cast in this show is really what shines for us. The interaction they have with each other and with the audience is energizing beyond everything we've seen come back so far. They are literally so happy to be back. We got to play some fun washboard instruments and get really involved in the performance- which is exactly what you have to do at a show like this!! Interacting is soooooo much more fun than just watching.
While you're here- shop our faves from our Fort Wilderness Drop! :-)
---
A buffet for the ages- this never ending dinner is widely regarded as one of the best on Disney Property. You've got Fried Chicken, Pork Ribs, Smoked Chicken, Mac and Cheese (FINALLY on the menu), Cole Slaw, Mashed Potatoes, Salad, Cornbread, and cowboy beans. Of course there is unlimited beer, wine, and sangria for those over 21 and unlimited soft drinks for everyone.
They also have signature cocktails and local craft beer for purchase. The showstopper (quite literally- they sing a whole song about it) this strawberry shortcake.
Holy $@%!