Welcome back! Today we're continuing our coverage of the 2022 EPCOT Flower and Garden Festival with our top desserts! Everyone needs to satisfy their sweet tooth and luckily there are several great options to do so. Let's get started!
Grapefruit curd, lychee jam, ginger mousse, and yuzu cream (New)
@ The Citrus Blossom (Near Port of Entry)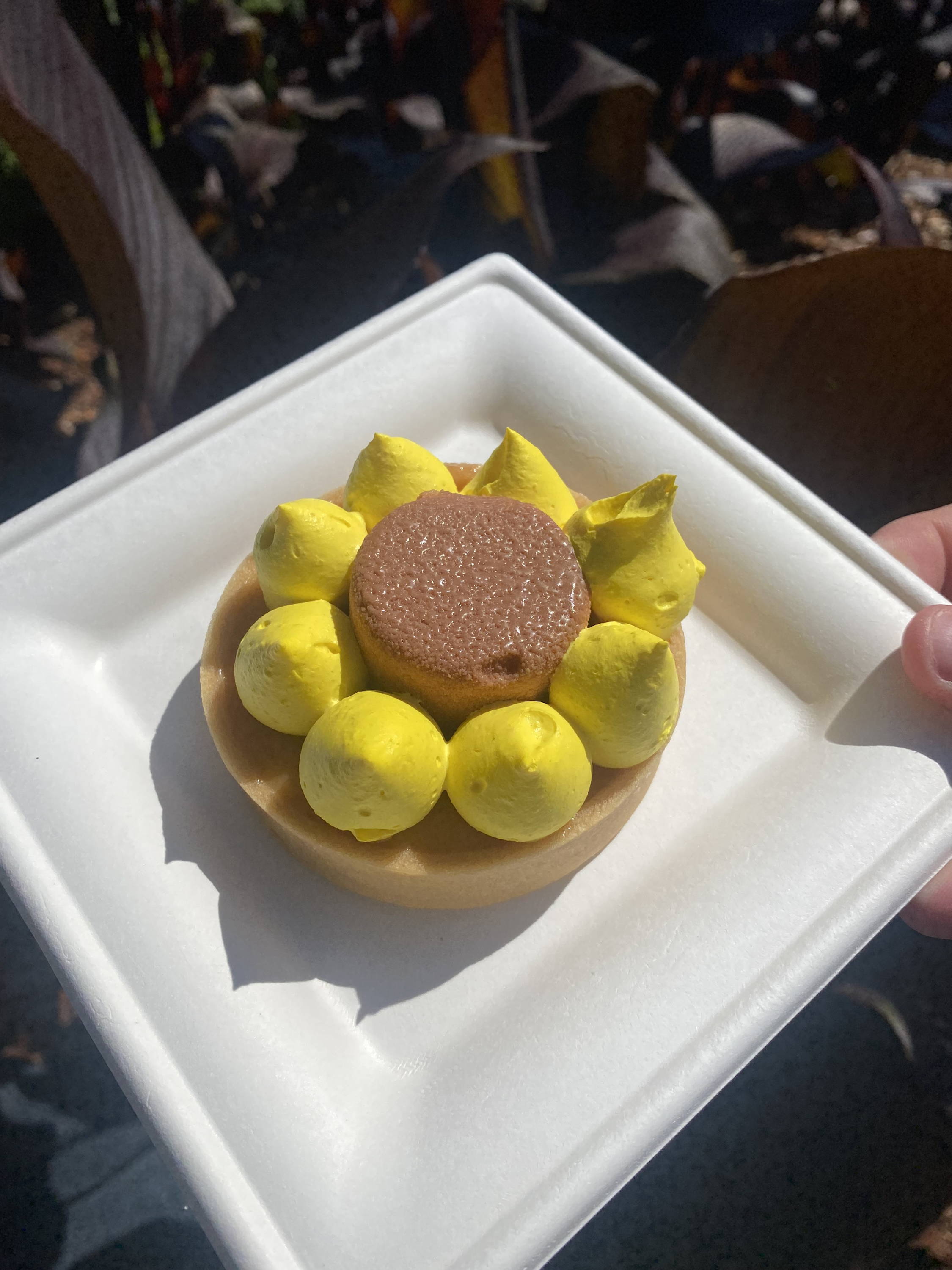 This new favorite at the Citrus Blossom really surprised us. Grapefruit may not be everyone's flavor of choice but we were all pleasantly surprised by the several layers of flavor to help mitigate what could have easily been an overpowering grapefruit taste. This was a small, light dish that can easily be enjoyed on a warm Florida day like today!
Vanilla, Rose Water, and Pistachio Panna Cotta
@ Tangierine Café: Flavors of the Medina (Morocco)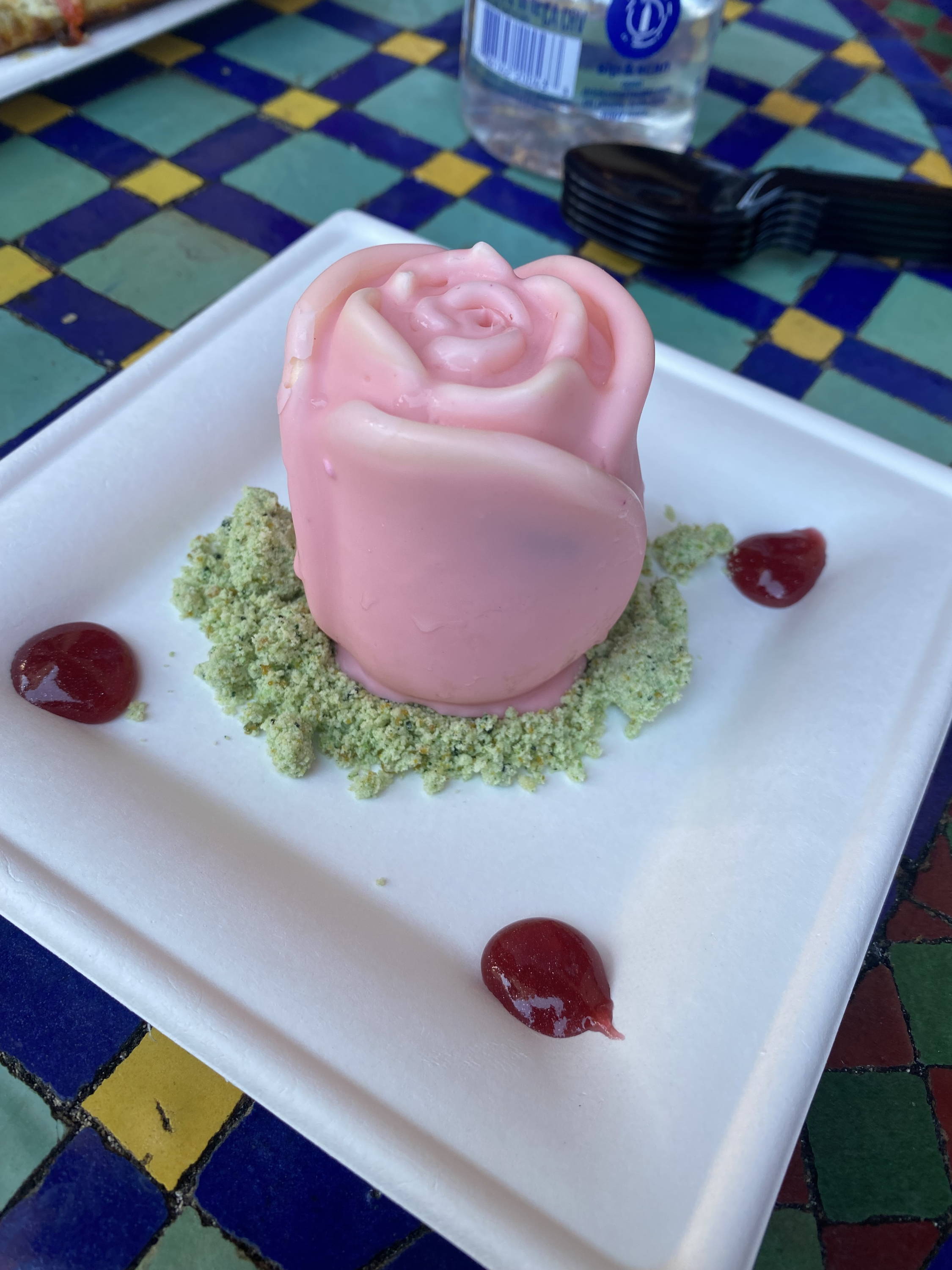 We gave the Rose Water Panna Cotta rave reviews in ourtop 5 overall favorites from the festival, so of course, it was making our list of favorite desserts too! The Rose Water Panna Cotta has been around for several years now and we still just can't get enough of it. The hard outside shell that makes up the "rose" breaks easily to reveal the light and creamy panna cotta on the inside. While the flavors on their own are somewhat bland, the pistachio and garnish help boost the flavor to just the right amount and work in harmony to create a truly memorable dish. This has been and still is a must-try at the festival and one of our all-time favorites!
Goat Cheese Creamsicle Pop
Goat cheese Crémeux, orange cream, olive oil cake, cranberry sauce, and praline (New)
@ EPCOT Farmers Feast (Near Test Track)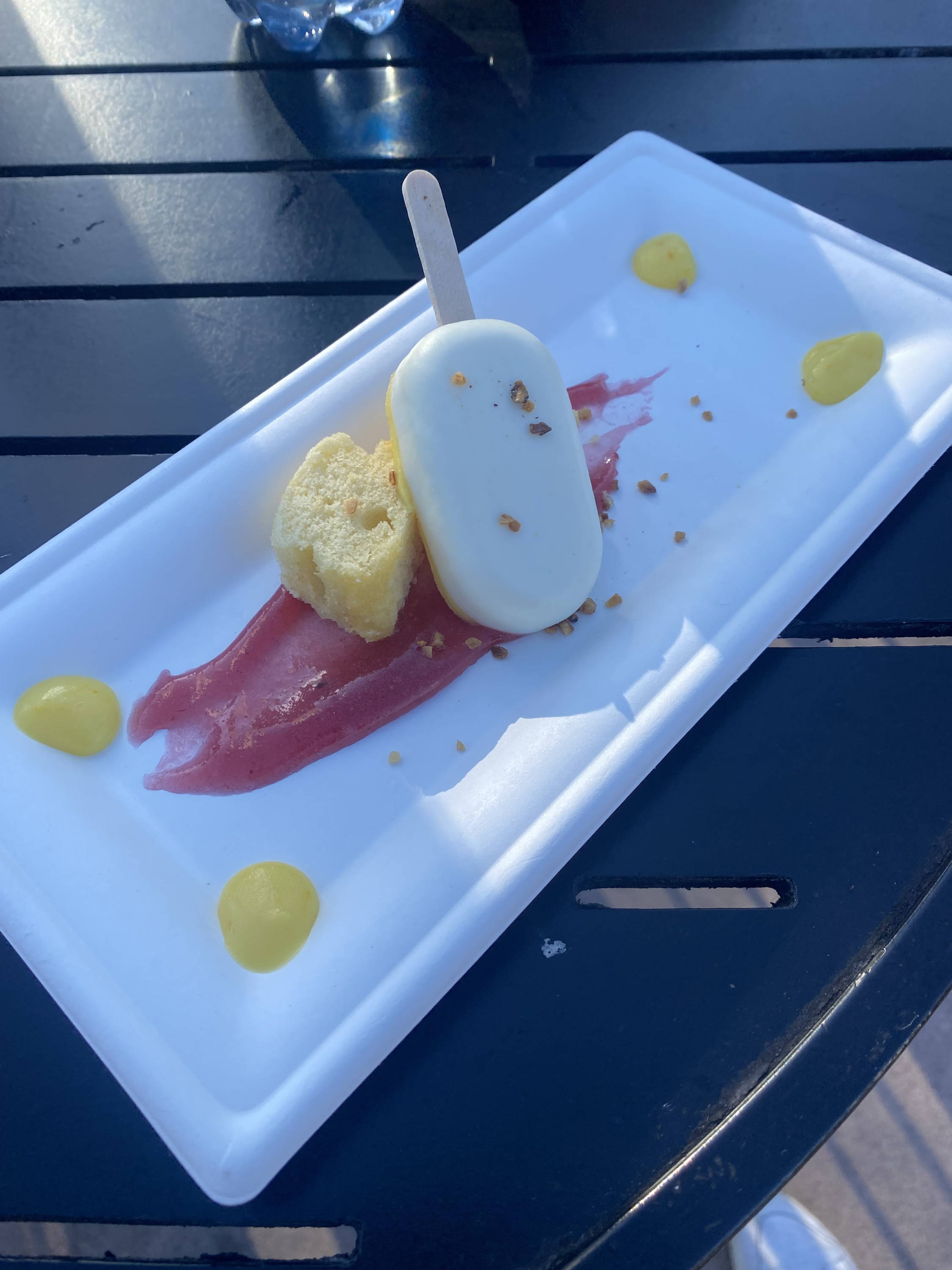 This was another brand new item that made our list of favorites. The Goat Cheese Creamsicle was an interesting one. The general consensus was that we enjoyed its uniqueness. There is a really strong goat cheese flavor in this and we weren't huge fans of the bread it came with, but if you're looking to try something different but done in a delicious way, this is a great route to go!
Strawberry Cheesecake Funnel Cake

Topped with strawberry ice cream, cheesecake crumbles, strawberry drizzle, and whipped cream (New)
@ The Funnel Cake Stand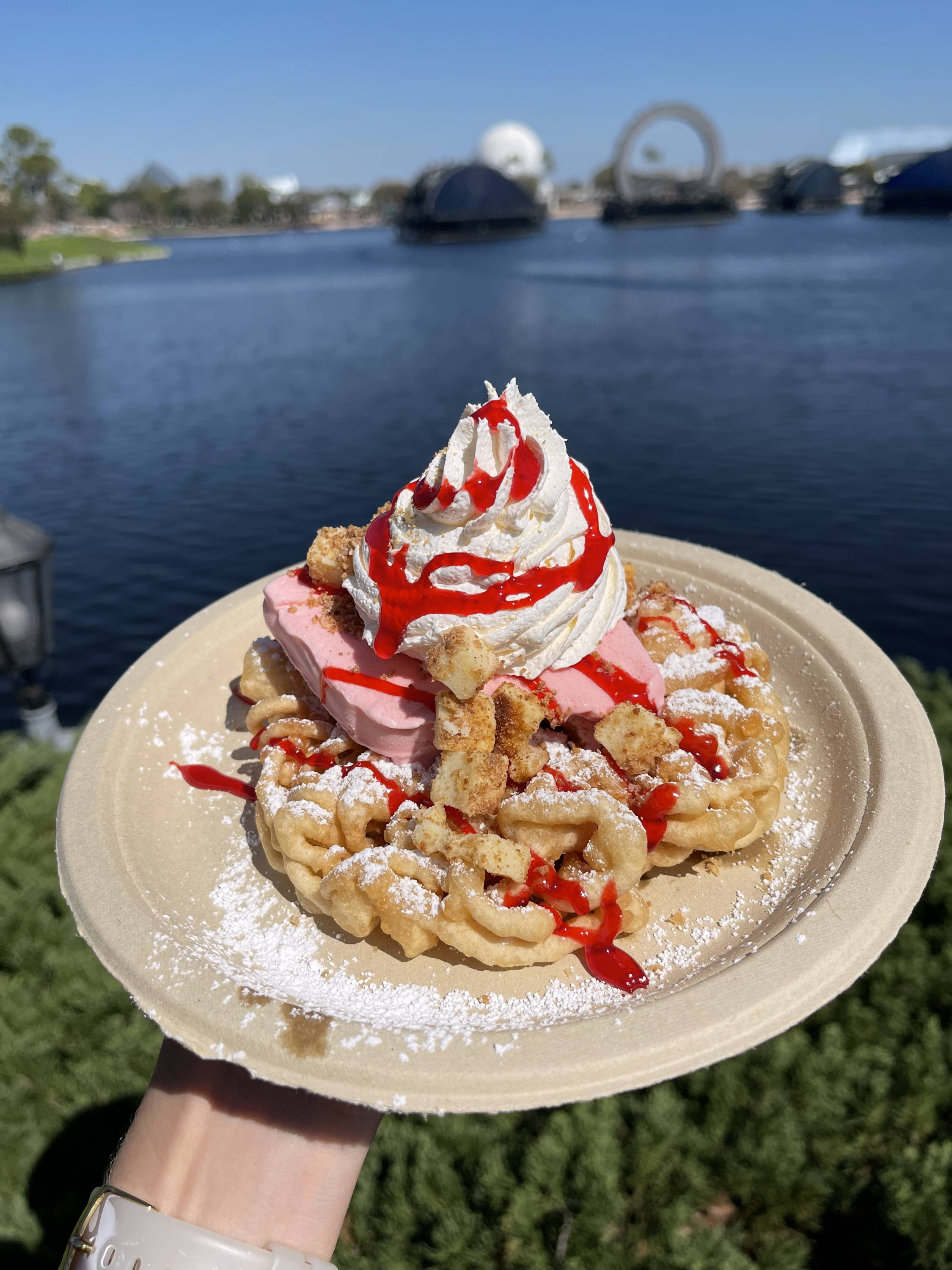 Last but certainly not least is the Strawberry Cheesecake Funnel Cake at the Funnel Cake Stand. This stand has a different funnel cake every festival but this one is by FAR the best one they've done yet. Any funnel cake is heavy and not ideal for a warm summer's day, especially if you're already eating your way around the world, but this one is worth stopping to try and optimal if it can be shared between a group of friends. We weren't a fan of the last cherry blossom one, but this one did a full 360 and ended up being the perfect topping for a funnel cake. It included strawberry ice cream, cheesecake bites, and a hearty portion of whipped cream with strawberry drizzle. This is a must-try at this year's festival!
Those are our picks for must-try desserts this year! Which ones did you try and love? Let us know in the comments below!
If you liked this article make sure to check out our store here and use LOSTBROSBLOG for 10% off your first order!