We All Get Weepy Sometimes!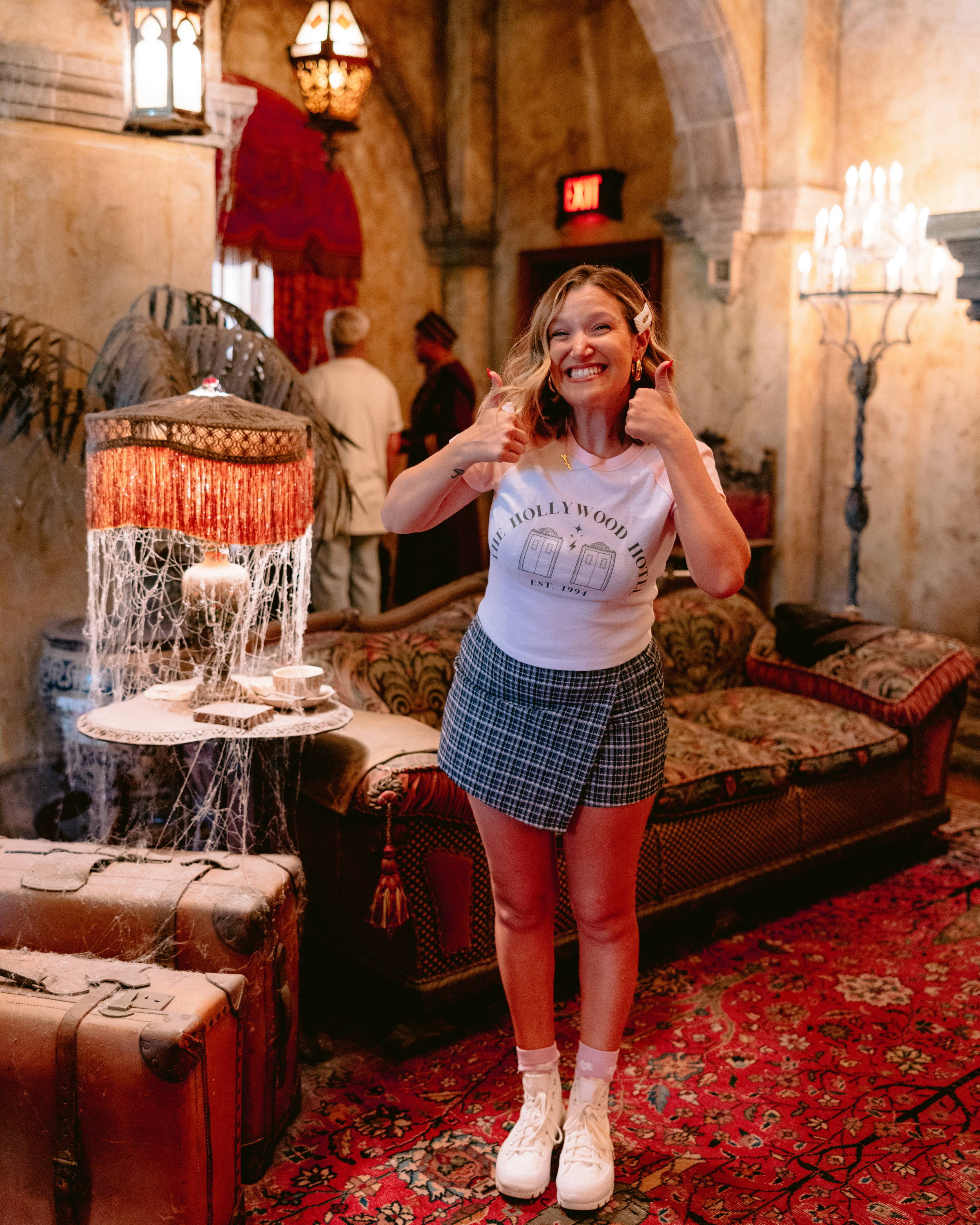 Sometimes you're feeling happy, but the mood can change Kali River Rapidly. When your emotions are Soarin', sometimes you need to Slinky Dog Dash toward some privacy (just like Uncle Orville). Maybe you've realized how it's truly Tough To Be A Bug and you're joining Mickey and Minnie's Runaway Wail-way. The Pirates of the Cry-ribbean understand how you're feeling. So, Journey into Imagination (and maybe nightmares) with Figment (and us) as we take you through all the best places to cry in Walt Disney World.
The following Attractions may make you happy cry or sad cry… You've been warned.
Dinosaur
I don't know about you, but this ride can be terrifying to people (especially young ones). Cry with no shame knowing that there have been plenty before you who also cried at this attraction. The dark, the lights, the flashing, it's no wonder there's a warning sign at the queue entrance and it's a toned-down version of its predecessor Countdown To Extinction, which, famously, was shut down and rethemed to the Disney movie Dinosaur, with fictional (and not at all in the movie Dinosaur) character Dr. Seeker, stepping in to look for an Iguanodon to bring back to the present (orrrr the late 90's - you be the judge).
Tower of Terror
For the same reason we're crying at Dinosaur, some people cry almost every time they get in the maintenance elevator for the Tower of Terror (not pointing fingers, but it is sometimes me). I love this ride, the theming, the drops, and the overall effect it has on me (sometimes you need to drop 13 stories!) but I get it- something about putting yourself in a seat and letting a ride vehicle drop you down a tower is not settling on the nervous system and it will send you 5th dimension level spiraling before you get on the attraction and during it.
Another reason we're crying at Tower of Terror is because for Lex's Birthday in 2023, they gave her the ultimate magical moment and let her and Cody tour the lobby for the Hollywood Tower Hotel while on site for her photoshoot! This was the coolest experience and she even got to sign the guest book, so of course you know we documented the entire thing and did, indeed, cry along with her.
Rise of the Resistance
I don't know about you, but I'm not even the biggest fan of Star Wars (cue Lucille Bluth from Arrested Development yelling at her grandson to "Go See A Star War") and this ride gets me every time! Walking into that massive room of *spoiler alert* Storm Troopers, and being paraded down the hallway of a First Order Ship is something out of a dream. This ride feels high stakes every time and it's the longest- no pun intended- roller coaster experience on my emotions, so you know I'm teary eyed at the end of it!
Cosmic Rewind
I'm always teary eyed at the end of Guardians of the Galaxy: Cosmic Rewind! Maybe it's the wind they blow in your face, maybe it's the story, or maybe it's because it made Everybody Wants To Rule The World one of my favorite songs of all time! But every time I get in those escape pods to travel through that jump point, I'm a puddle!
It's Tough To Be A Bug
This Show is just straight up MEAN. Even as an adult (and a lover of the movie A Bug's Life) this attraction is cruel. No child knows what they've gotten themselves into and please, I am begging you to prepare your children before going into this show- my friends and I will literally place bets on how many kids will start crying or screaming during the show. If you know anyone of any age that has a tough time with bugs, 4D effects (like idk an effing cockroach crawling under your butt or a hornets sting to the back to name a couple), or a REALLY dark space, maybe skip this one. I am 25 years old and I am still traumatized by what it did to me at 5 years old, so much so that I couldn't even do Muppetvision for years. It really got to me!
Tomorrowland Transit Authority People Mover
A slow-moving and very dark 10 minute ride absolutely perfect for wallowing in self-pity, crying over your exhaustion, or just a good little breakdown. The peoplemover may be the top spot to cry in WDW because no one can bug you, it's calming, and all you have to do is listen to the voiceover. If you're like me, you may even leave your sunglasses on the entire journey- including the dark parts- just to really feel that sensory deprivation. It's nice. You're Welcome.
We Love Crying In These Tees
Now we're into the good stuff.
Storybook Circus
The back of this land, while now busier because of the Railroad reopening and the walkway to Tron, is still a very quiet place to chill in an otherwise hustling and bustling Magic Kingdom. This is a good place to cry, take your kid to cry, take your baby to nap, or genuinely just vibe.
The Back of The Morocco Pavilion
Same at the above, but minus any sort of traffic whatsoever. There may be the occasional day drinker or Henna Tattoo enthusiast, but beyond that, just tables, chairs, shade, and a really good spot to break down in tears over EPCOT! Or break down in tears because tequila makes you cry and you've had about 4 drinks… We really don't judge. Just stay hydrated.
The Seas With Nemo and Friends
The Aquarium is a good place to calm down, you know blue tones, lots of water, cause you can look at fishies and turtles. And then when you start to feel better, Crush's Turtle Talk can give you a good laugh. Plus the Air Conditioning in the summer Florida heat is great- and lots of places to sit down!
Grand Avenue with The Muppets
Another dead zone in an absolute madhouse of a park. If you can't find a quiet place in DHS, you're not alone (literally and figuratively, you're not alone). The shops by the exit of Muppetvision 3D are all closed post pandemmie, so this place tends to stay really quiet until crowds let out for the show every 17 minutes. So, you have a good solid 15 where it's super quiet. Benches, shade, and Kermit The Frog Statues Galore in this tear-jerker of a spot.
The Maharajah Jungle Trek
Maybe you cry over the Tigers playing with balls in their enclosures, maybe you don't, I'm not here to judge, but I am here to tell you that the Maharajah Jungle Trek in the Asia portion of Disney's Animal Kingdom is way quieter than the Gorilla Falls Trail (both because gorillas are way louder than Anala and Conrad the resident Tigers, and because people are just generally less irritating to be around on the MJT). Take yourself on a self-date, grab a cold drink of any variety, although we suggest an iced coffee from the Joffery's Stand outside of the trail, and wander through the trail. Let the tears flow- we promise it'll be nice! Very centering.
Cinderella's Wishing Well
A quiet place beside the castle that is known for photo spots, engagements, and beautiful overlooks of the MK Hub, the wishing well is an oddly unknown spot where you can throw coins in and, of course, wish for your dreams to come true. Whether you're there for a quick wish, a long session of pondering, or maybe to get engaged and bawl your eyes out, this place actually is super calming. And honorable mention to the fountain just up and behind the castle on the opposite side- busier, but honestly people cry in Magic Kingdom all the time, I doubt anybody really cares if you cry a lil.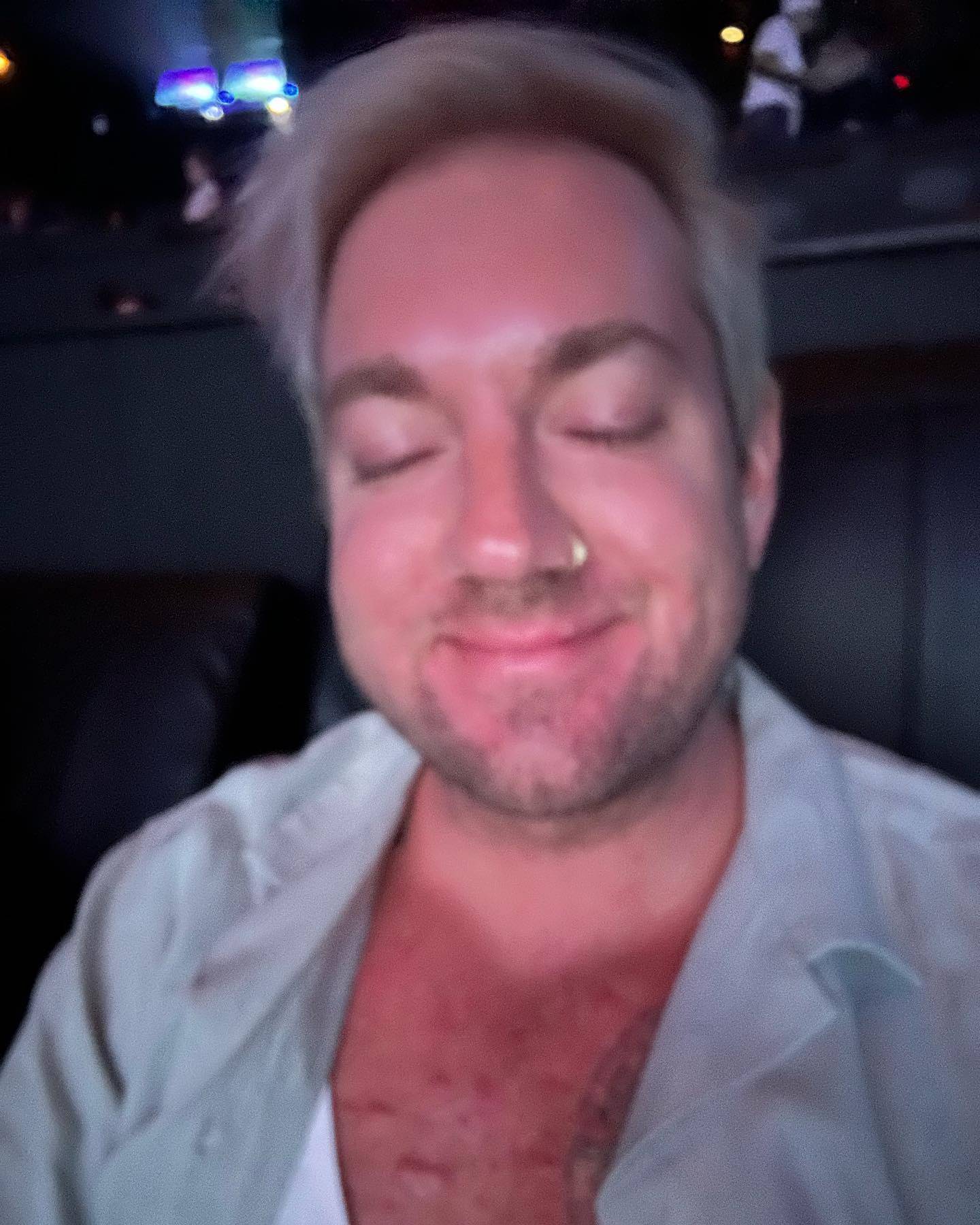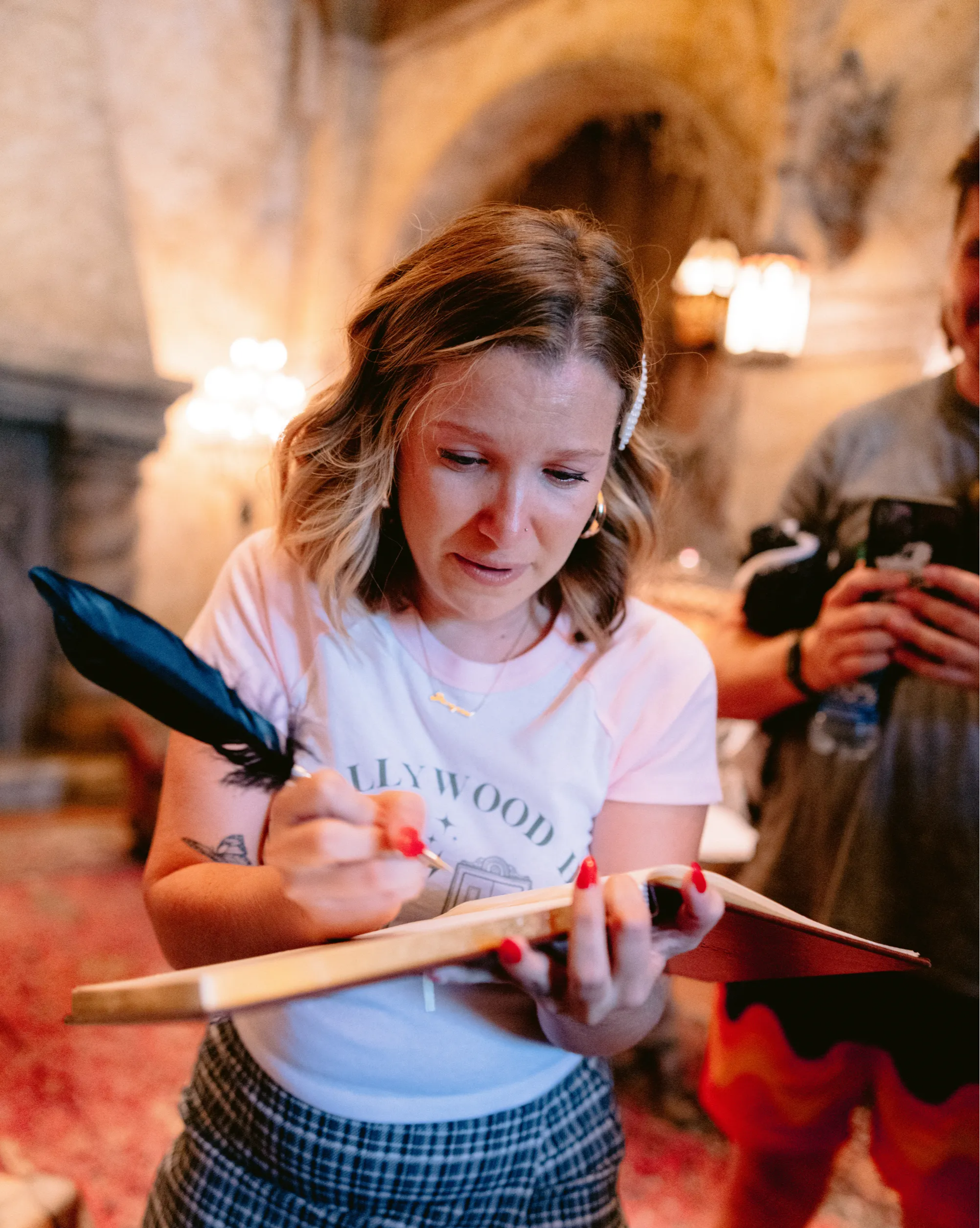 Happily Ever After
I am honestly known for crying at things. Maybe relationships have made me go soft, maybe it's age, maybe it's maybelline, I don't know, but either way I cry at Happily Ever After. Especially when Quasimoto sings and the bell Fireworks crack in the sky, then again when Go The Distance plays- gah! I'm getting emotional thinking about it. This show means so much to so many and it is honestly heartfelt and warm to watch every single time. We will cry happy tears 10 times out of 10 here.
EPCOT Forever
Talk crap about EPCOT Forever if you really want to - but there IS something nostalgic about listening to the OG EPCOT Soundtracks dance across the lagoon (plus I couldn't include the other nighttime spectaculars and not this one, even though it's arguably the least iconic. Sorry glow-in-the-dark kites). Listening to Veggie Veggie Fruit Fruit and Horizons play really does get you in your EPCOT feels for the good ol' days. Is it a groundbreaking show? Eh- debatable. Do I hope the next one makes me sob? Yes. But will I still enjoy this while I can? Also, yes.
Fantasmic
What kind of coldhearted stone person doesn't cry when Mickey defeats evil!!! He defeats all the bad guys!! He slays the dragon!! They added moana!!! Every time I've seen Fantasmic since it came back, I've cried, idk why, maybe it's the 2 Baseline Tap House Ciders I feel legally and morally required to drink before I watch the show, but either way, I'm a mess of mist from the lake and mist from my eyes. I love Fantasmic.
The Festival of Fantasy Parade, Mickey's Boo To You Parade, and Mickey's Once Upon A Christmastime Parade
"I'm not crying, I just got sweat in my eyes" - I said as I was crying and also had sweat in my eyes after Flynn Rider Wished me a Happy Birthday earlier this year while on his parade float. Something about parades has us in shambles! It's precious. Watching any kind of child dressed up as their favorite character, just to then watch them get to interact with said character will have us all messed up every time! I once watched a little girl dressed as Rapunzel have a full conversation with Rapunzel as she rode past and even I was crying by the end of it. The nostalgia people feel as they watch characters wave and dance is unreal, and it makes everyone so emotional. Not to mention if you're a local or know a character/dance performer in the parades, it is beyond special to watch people you know get to live their dreams.
Meeting Your Favorite Characters
There will never be a replacement for the feeling you get when you hug Mickey Mouse lol. Whether you'll cry at it or not- you know there's no other feeling like it. I have caught myself emotional a few times, once as Tigger bounced with me at a Christmas party, another time as I met Mickey in his Sorcerer outfit, and also I may have burst into tears when Donald Duck proposed to me at a Tusker House Breakfast. There will never be a better time than that- so let yourself feel it.
Now that you know the best places to cry in Walt Disney World, take yourself down to the Country Bear Jam-Boo-Hoo-Ree, give yourself the space to hop on the Sad Tea Party or get in the spirit with the Haunted Mansion and hopefully your tears will be Frozen Ever After… And Maybe go to Monsters Inc. Laugh Floor to really turn that frown upside down.
* * *
If you liked this blog be sure to use code LOSTBROSBLOG for 10% off your next order!
If you want to see more of what we're up to day to day- be sure to follow us on
Insta @thelostbros + tiktok @thelostbros + Twitter @lostbrostweets