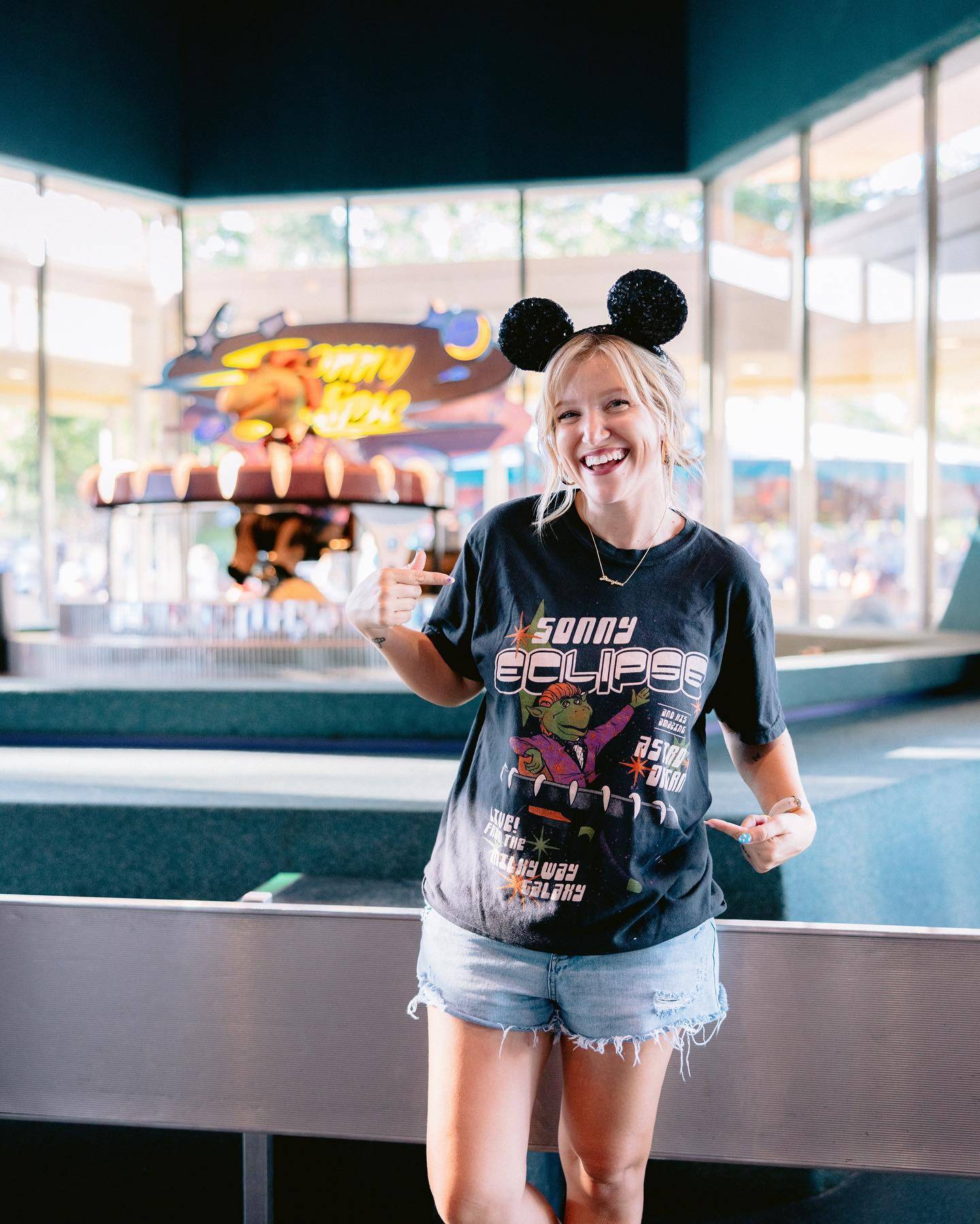 It's the 2nd week of July and things are pretty quiet around here as we gear up the BIG season- i.e. Food and Wine, Holiday Parties, and Fall in the Parks, so while we wait on some of the bigger parts of the season to gear up, here are some fun things to do in the parks if you're in and around them this week!
Always A Great Time To Shop :-)
- Enjoy Some Lower Crowds at EPCOT: With the end of Flower and Garden Festival and no Food and Wine Festival until the 27th, you can rest assured that EPCOT probably has lower crowds than normal! Now's a great time to grab that Cosmic Rewind Boarding Group, eat some of our favorite non-festive foods around the park, and really enjoy what we love to call Diet EPCOT Season- the times when there's really nothing going on at EPCOT but vibes.
- It's Summertime and it is mega hot around here, but we do have some really good ways to beat the heat if you're going to be here during July/August - arguably the drippiest and stickiest time of the year to visit. Typhoon Lagoon waterpark is open for longer periods of time right now! 10 am to 8pm instead of it's normal 5pm closing, so take advantage of those extended hours and enjoy the waterpark in the evening! Tickets to those parks are cheaper + you can add the option on to already purchased tickets as well :-)
-If you're like us and you're a Magic Kingdom Foodie, then you definitely know that there's a new Chicken Cordon Bleu Spring Roll at the Spring Roll Cart in Adventureland! These are some of our favorite snacks to grab in MK - Besides Casey's Corn Dog Nuggets of course, so we always recommend a Hub Grass Date to try out the new snacks!
-With not a ton going on in the parks right now, this is honestly when us locals thrive and get to try something new we've wanted to try! We love doing dates on property (with significant others and friends alike!!) like going to see the Fireworks from the Poly Beach, doing a Sangria University at Coronado Springs, or even going to a random resort at sundown to catch their Movie on the Lawn that night! All Rec Cast will have a list of the movies playing every night, so we love planning dinner around this little outing. If you're looking for more unique date activities here on property that aren't just drinking around the world, check out our Blog on the Best Underrated Date Spots in WDW and plan something brand new for you, your date, or your bestie!
If you liked this blog be sure to use code LOSTBROSBLOG for 10% off your next order!
If you want to see more of what we're up to day to day- be sure to follow us on
Insta @thelostbros + tiktok @thelostbros+ Twitter @lostbrostweets