The Epcot International Festival of the Arts 2020 has officially started and we've been working hard to provide you with our most honest reviews of each offering! We kicked the week off with our top 5 favorite dishes from this years festival. But unfortunately, not every dish was our favorite and to save you the most time and money possible, we compiled a list of our least favorite dishes being offered at this year's festival. Let's get started!
Tomato Soup Can Bloody Mary (Pop Eats) - $14.00 - 1.5/5 Cody T Heads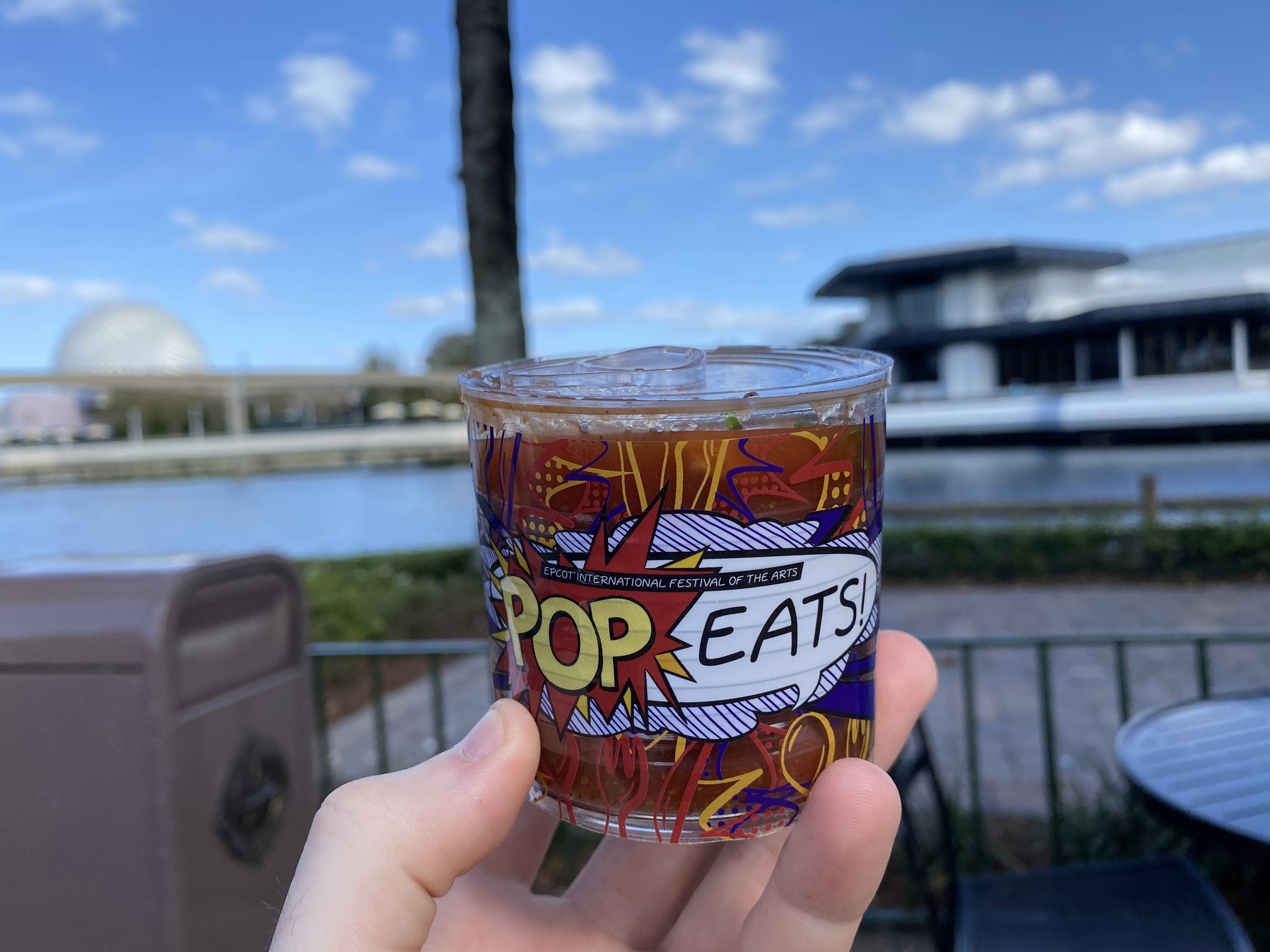 The first booth we stopped at on our trip around the world was Pop Eats. We absolutely loved the Sous Vide Chicken from this booth,but the all-new Tomato Soup Can Bloody Mary fell short in our opinion. We should preface this dish with the fact that nobody in our tasting group is a big fan of Bloody Mary in the first place, however, we really can't see how even die-hard fans of the Bloody Mary would enjoy this. The drink was served in a mock soup can themed to Pop Eats which was probably the coolest take-home item the festival has ever had. The contents inside weren't as cool, unfortunately. We had small chunks of croutons which were soggy and made for an extremely unappetizing drink. At a $14 price point, the drink was tiny, and while the souvenir cup is a great touch, we can't recommend this one based on taste and price.
Pollo ala Pirandello (L'Arte di Mangiare) - $10.00 - 0/5 Cody T Heads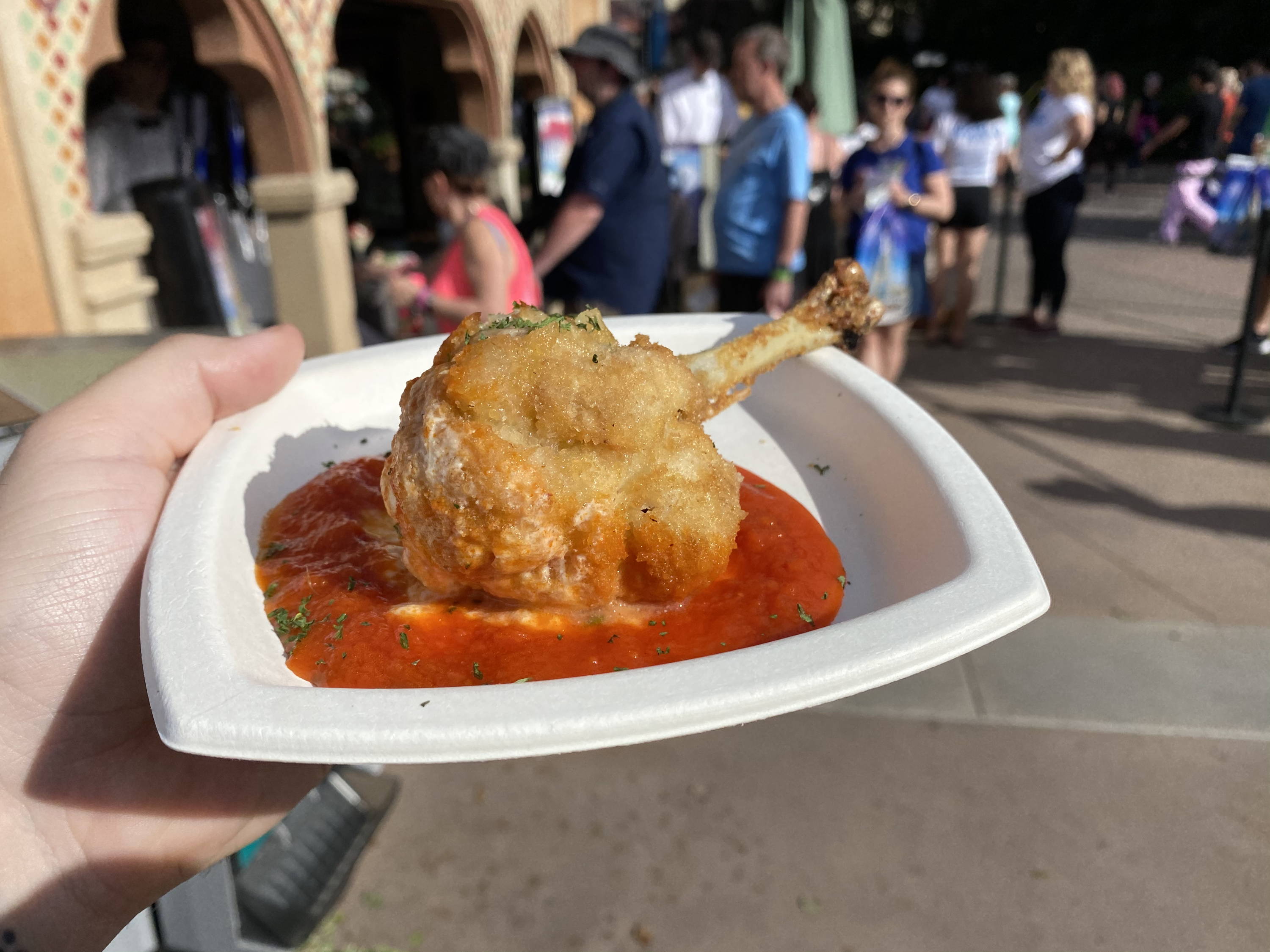 The Italy booth is notorious for being awful. This year the booth held it's title and remained the absolute worst possible food offering on Disney Property. The all-new Pollo ala Pirandello is the fanciest name for "microwaved chicken drumstick" I've ever heard. We each took one bite of the chicken and threw it away immediately after because it was simply inedible. The one and only bite I took was filled with cartilage, the chicken was chewy, and the sauce and cheese layered on the bottom had absolutely no effect on the taste or helped to improve the dish in any way. We absolutely beg you to save your time and money and just skip this booth all together.
Tomate Farcie Faҫon Paul Bocuse (L'Arte de la Cuisine Francaise) - $7.50 - 1.5/5 Cody T Heads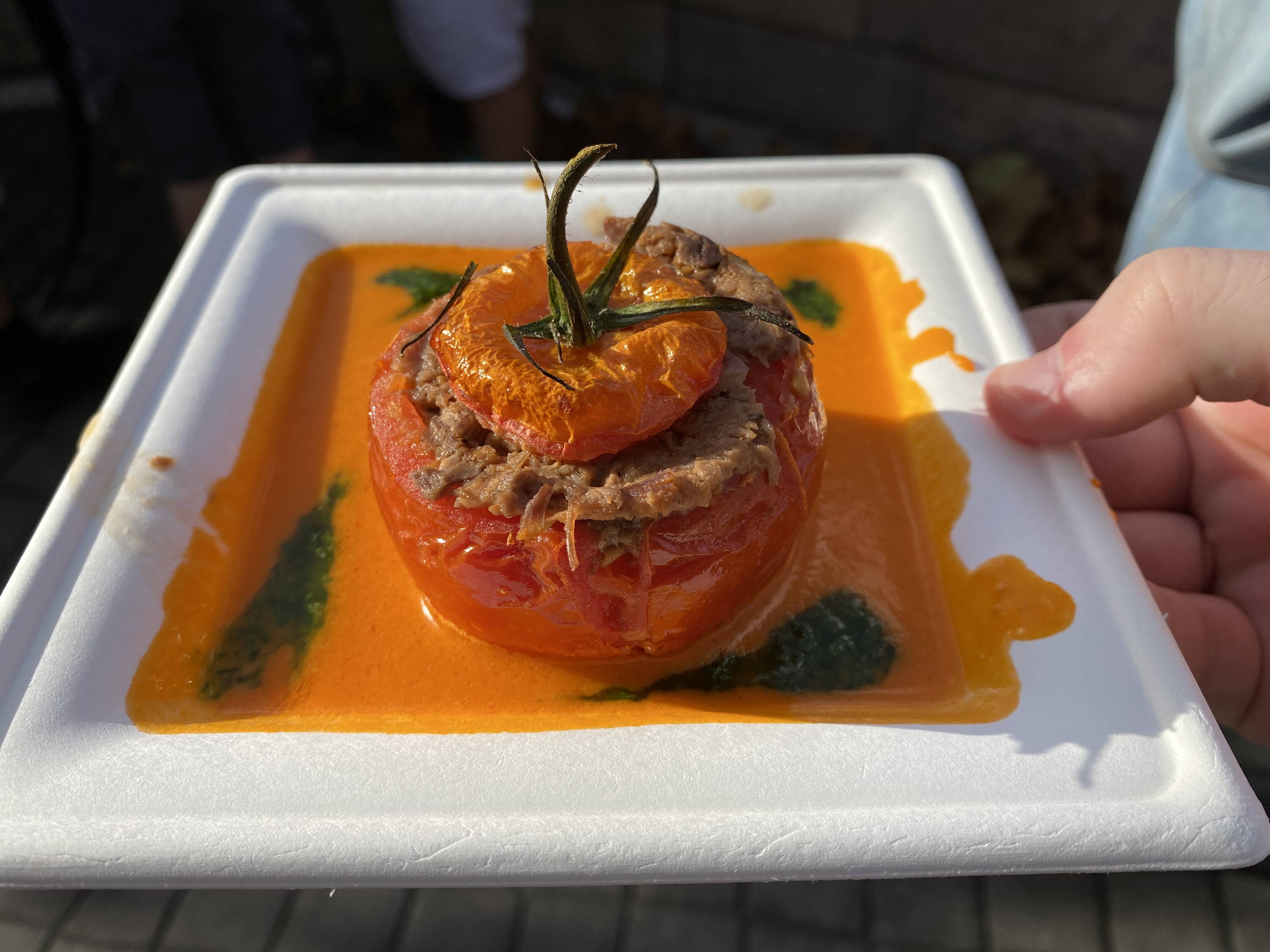 Over in France, we had a pretty good experience for the most part. We enjoyed the Crème de Brie en Petit Pain and the Moelleux Aux Chocolats Valrhona. The Tomate Farcie Faҫon Paul Bocuse however, fell way short in comparison to it's accompanying dishes. Everyone took a bite of this and all agreed that the dish tasted like... well, nothing at all. The dish lacked flavor down to the tomato. The braised rib inside provided a light hint of flavor, but in the worst way. Save yourself the money and get the delicious Crème de Brie en Petit Pain dish instead of this one.
Shrimp Ceviche with Lime Mint Foam (GF)(Pop Eats) - $6.00 2/5 Cody T Heads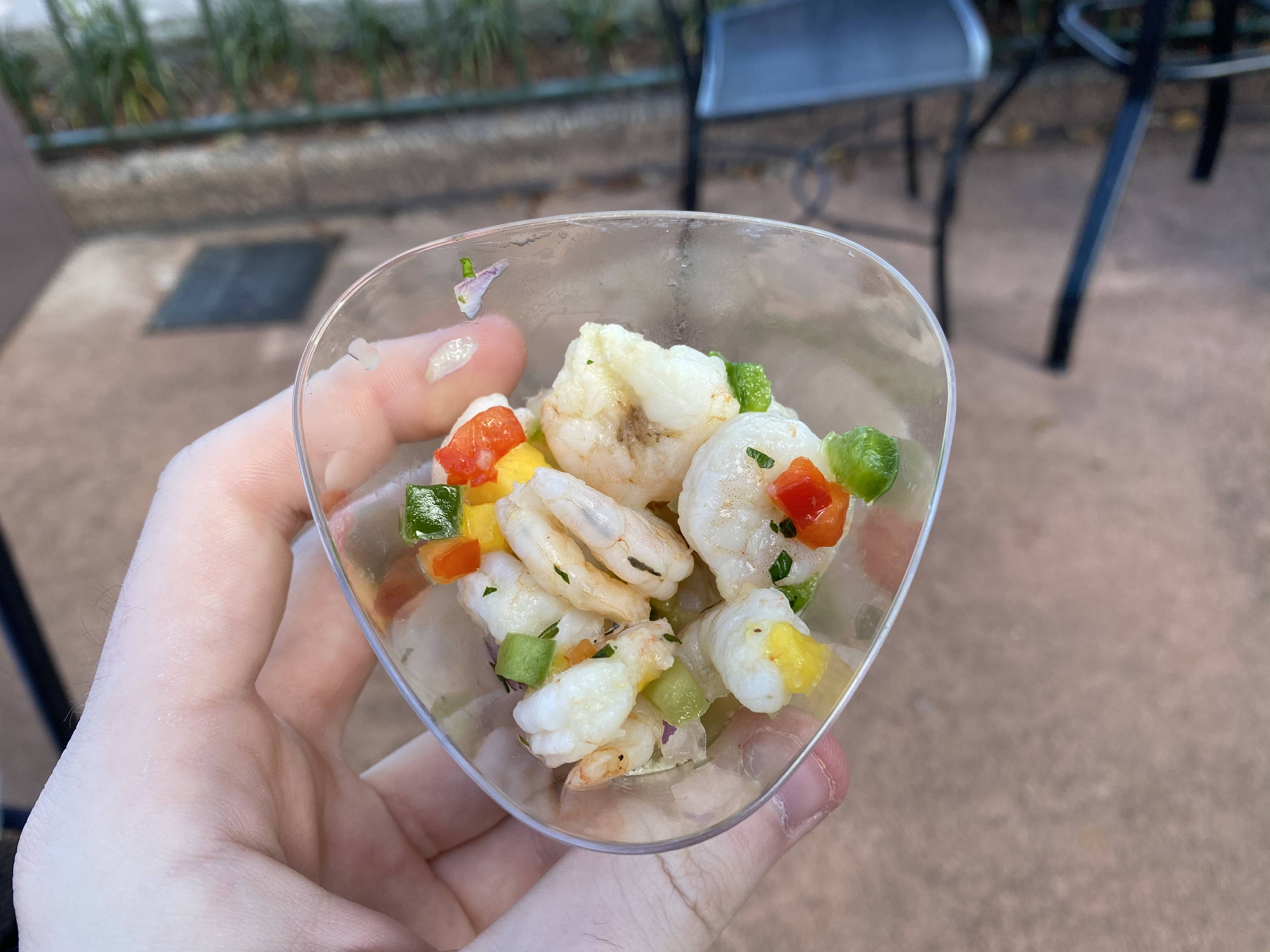 Another miss from Pop Eats was the Shrimp Ceviche with lime mint foam. This was one of the few gluten-free dishes at the festival this year, which is even more upsetting as this disappointment only shortens the list of gluten-free offerings. The portion is very decent at the $6.00 price point, however, even with the mint foam, it still didn't really have much of a flavor at all. If you're a gluten-free festival-goer, we'd recommend getting this simply because of the already limited options, but in any other case, I'd skip this one at Pop Eats.
Charcuterie Palette with Artisan Cured Meats and Cheeses (The Masterpiece Kitchen) - $14.00 - 2/5 Cody T Heads
Finally, the charcuterie board at The Masterpiece Kitchen was a tough one, but ultimately we voted to chalk this up as a miss. The biggest reason is bees. See the honey that compliments one of the only two pieces of cheese on the plate? Almost as soon as we found a table around the Canada Pavilion area, we were greeted by FOUR bees that also wanted to get in on some charcuterie board honey action. Ever wondered what it looks like when the Lost Bros get attacked by bees? Take a look at our latest vlog here which covers all that chaos and more.Beyond that, the plate was flavorful and actually pretty impressive. The ham was unimpressive as we were all shocked by how spicy it was, far too spicy for our liking. At the $14.00 price point, this is a skippable dish, however, it wasn't entirely unimpressive like some other festival dishes (looking at you, Italy chicken drumstick)
I think it's safe to say these dishes can be skipped during this year's events, however, we do always recommend trying them for yourself and forming your own opinion! It wasn't all bad though, be sure to check out our top 5 favorites here! Did we get any of these wrong? were there any dishes we didn't like that you absolutely loved? Let us know in the comments below! We'll see you out and about at Epcot for the 2020 Festival of the Arts!
If you liked this article make sure to check out our store here, and use LOSTBROSBLOG for 10% off your first order!