Disney World has reopened which means nature is healing and Disney parks and resorts are returning to their unique and creative specialty snacks. The latest new food creation comes out of Gasparilla Island Grill at Disney's Grand Floridian Resort and Spa. Last week, they debuted the new Churro Eclair and for those who may not have access to an in-park churro, this is just about the next best thing.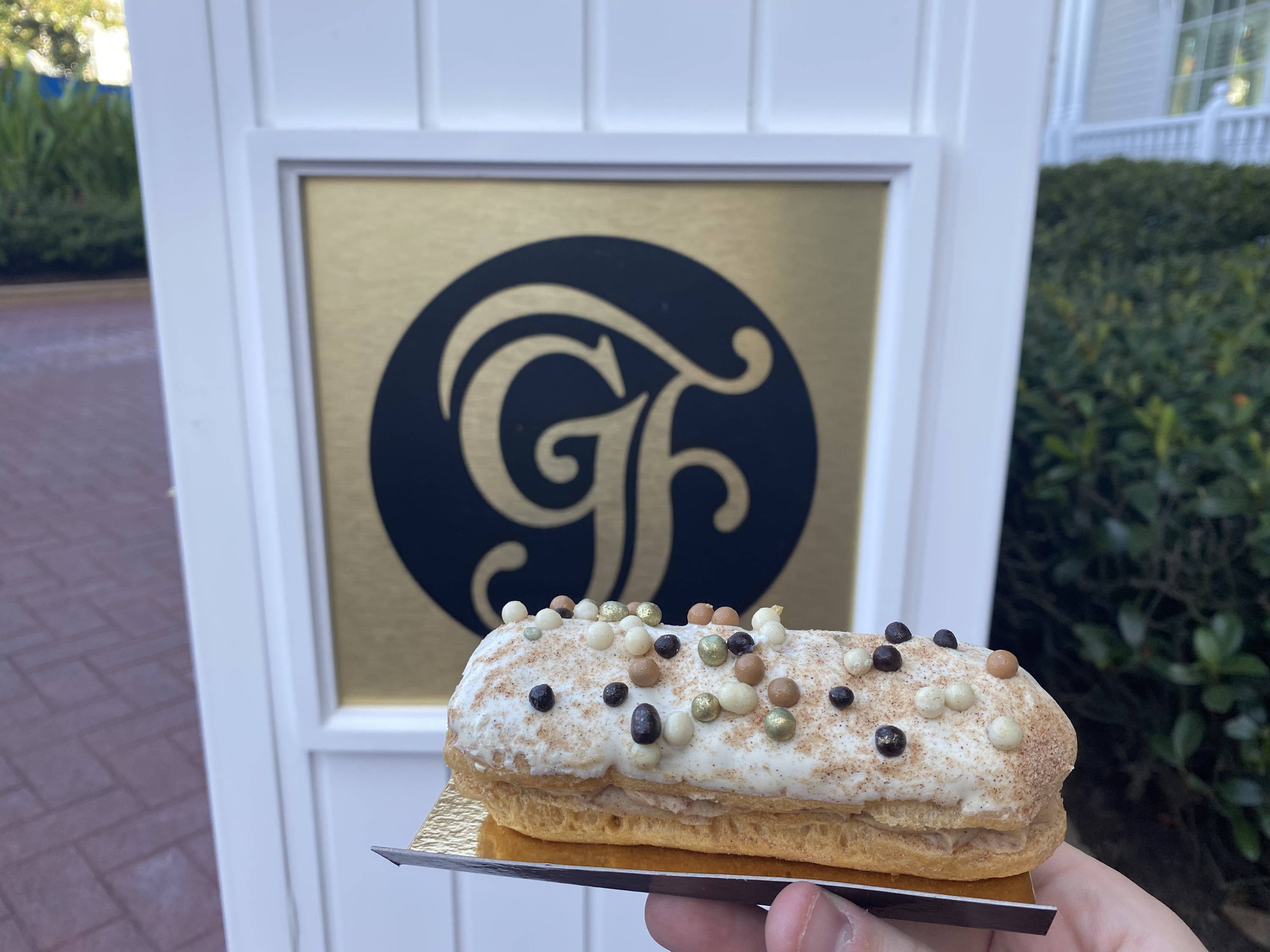 It's important to note that for some reason, the new eclair isn't currently available via mobile order on the My Disney Experience app, so you'll have to go inside to get it. The eclair is $5.49 and no discounts can be used on it.
At the $5.49 price point, it's competitive with the price of a full-sized specialty cupcake. However, I felt that we got significantly less of a portion with the eclair than you would with a cupcake. Interestingly, the eclair comes in an individual box which is uncommon for Disney snacks, which are most often served in a wrapper or on a plate. The box makes the eclair much easier to transport or save for later, so I'm certainly a fan of the packaging.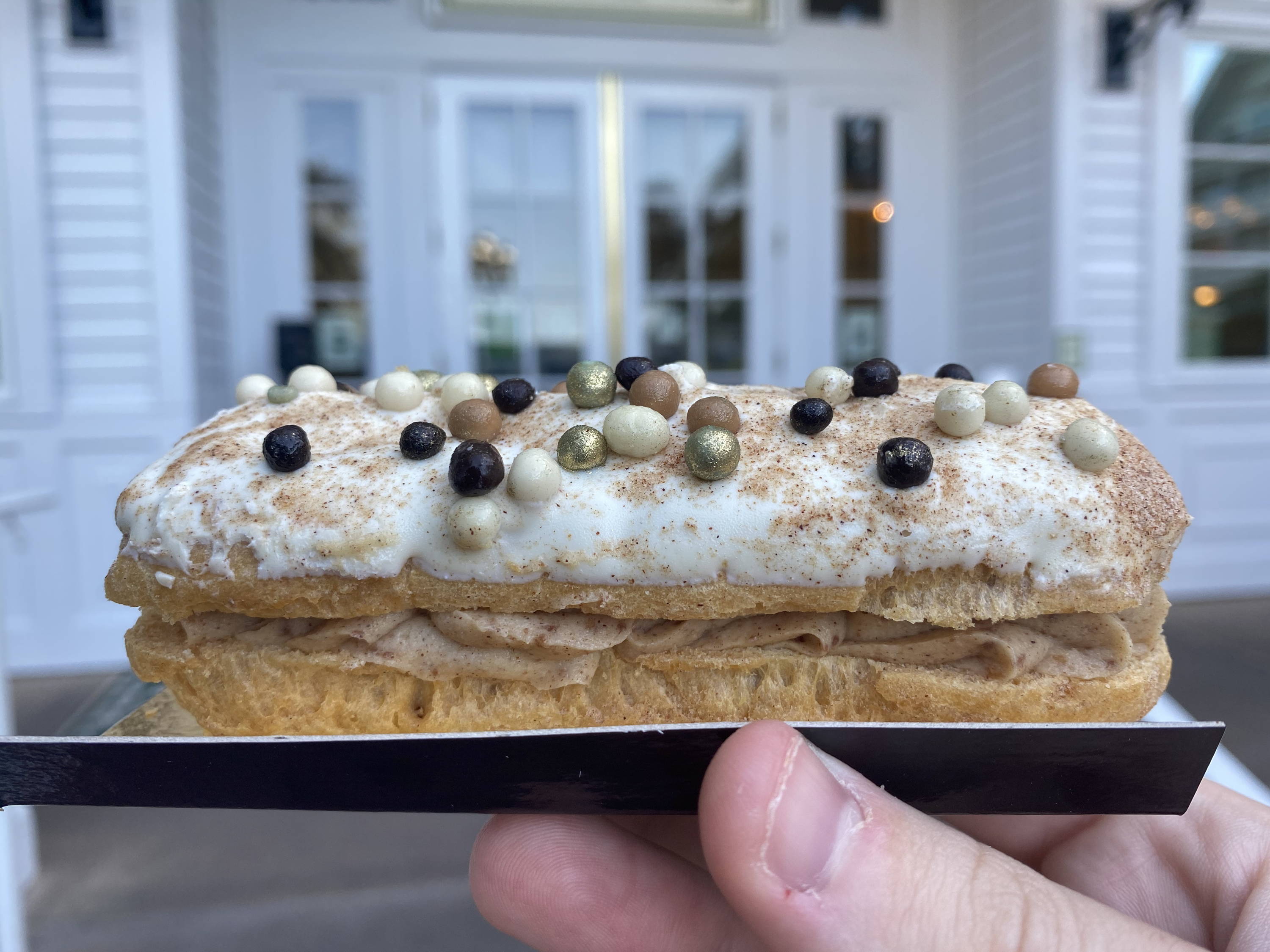 The eclair is layered with puff pastry, mousse, and a white chocolate coating with crisp pearls on top.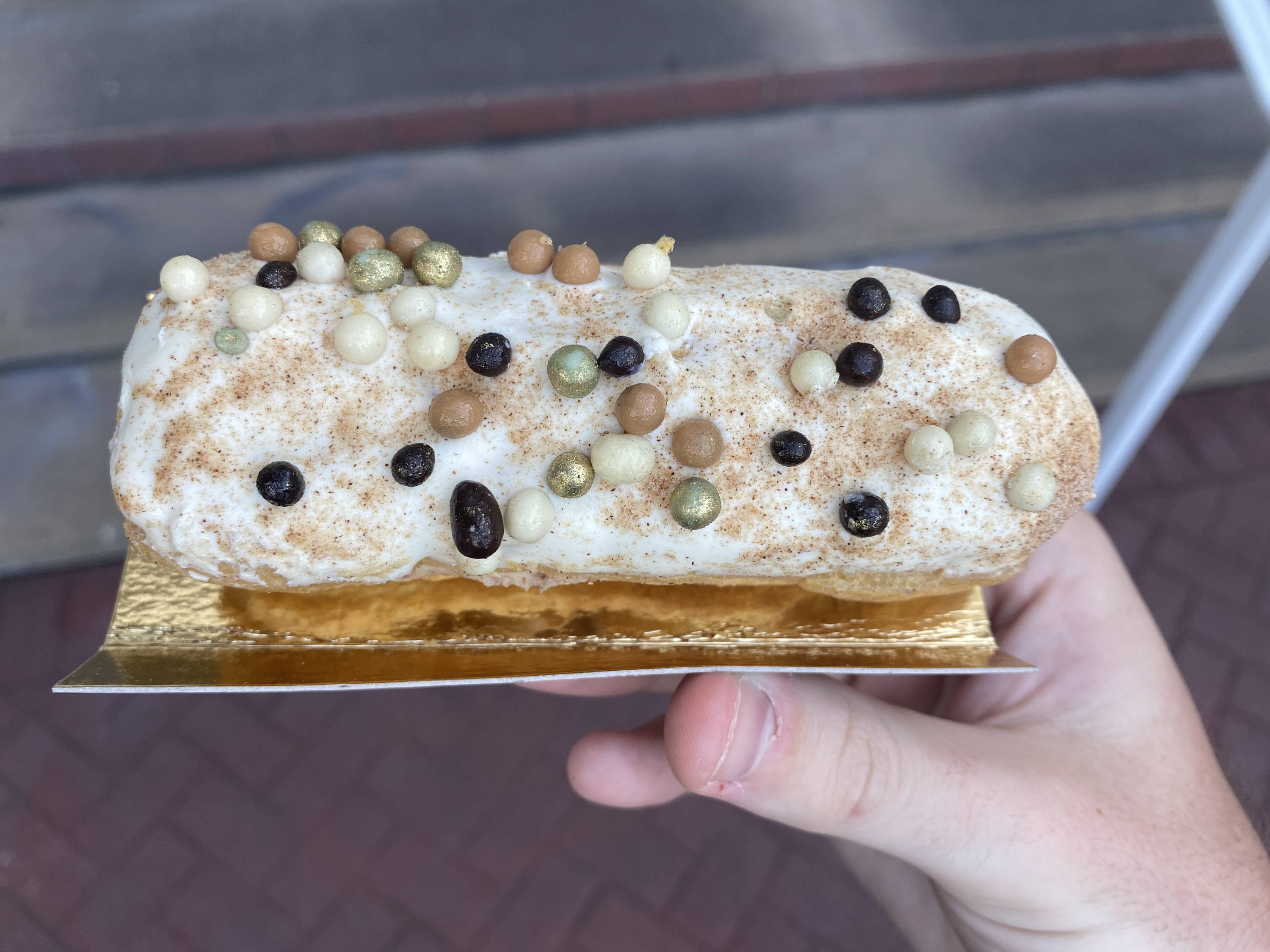 Cinnamon sugar is sprinkled across the top to give it that churro vibe and flavor.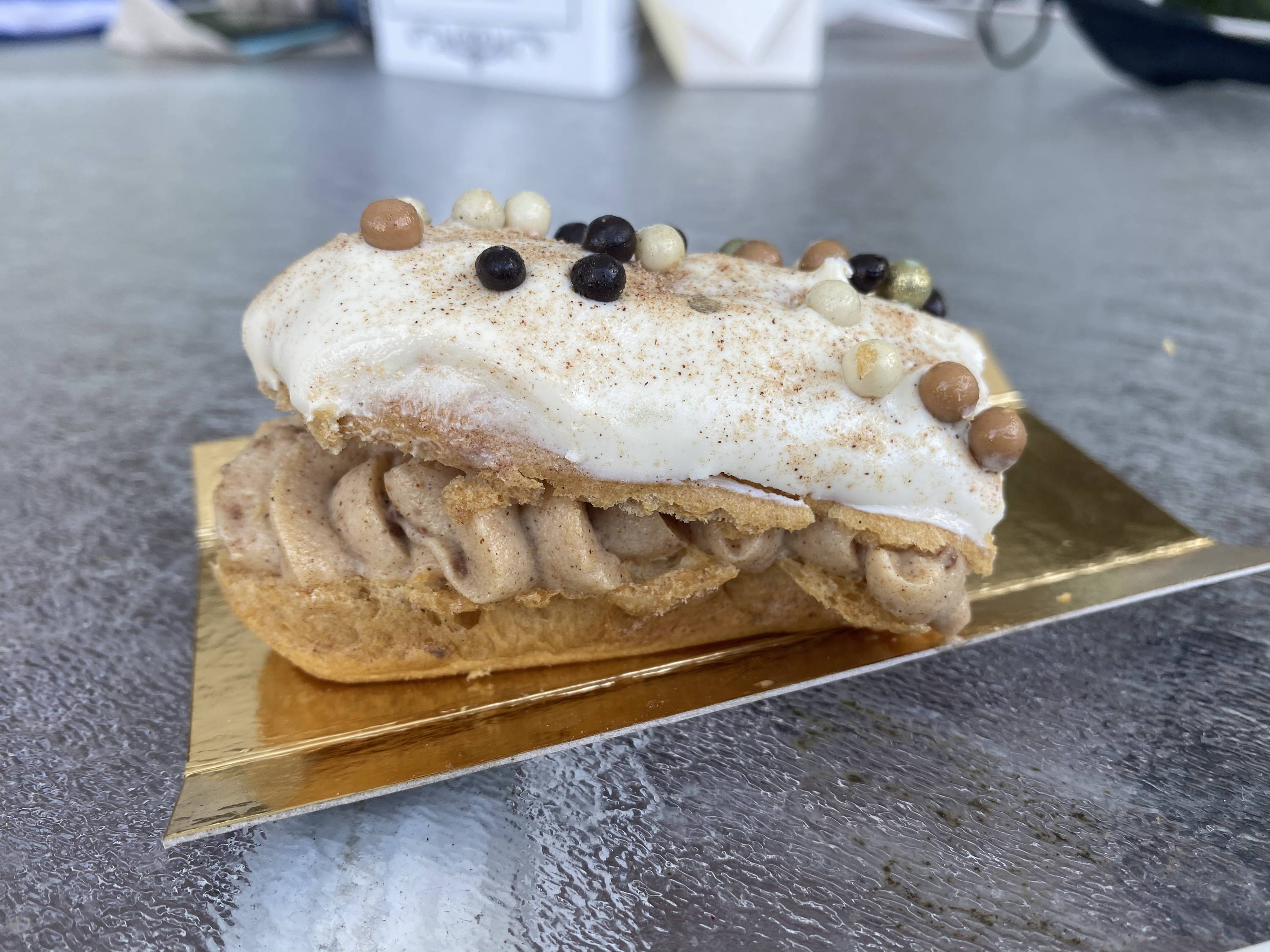 After our first bites, we all agreed that the puff pastry was extremely fresh and flaky. It didn't taste like it had been sitting for any longer than a few minutes. The cinnamon flavored mouse was lathered on also, which made for a messy first bite!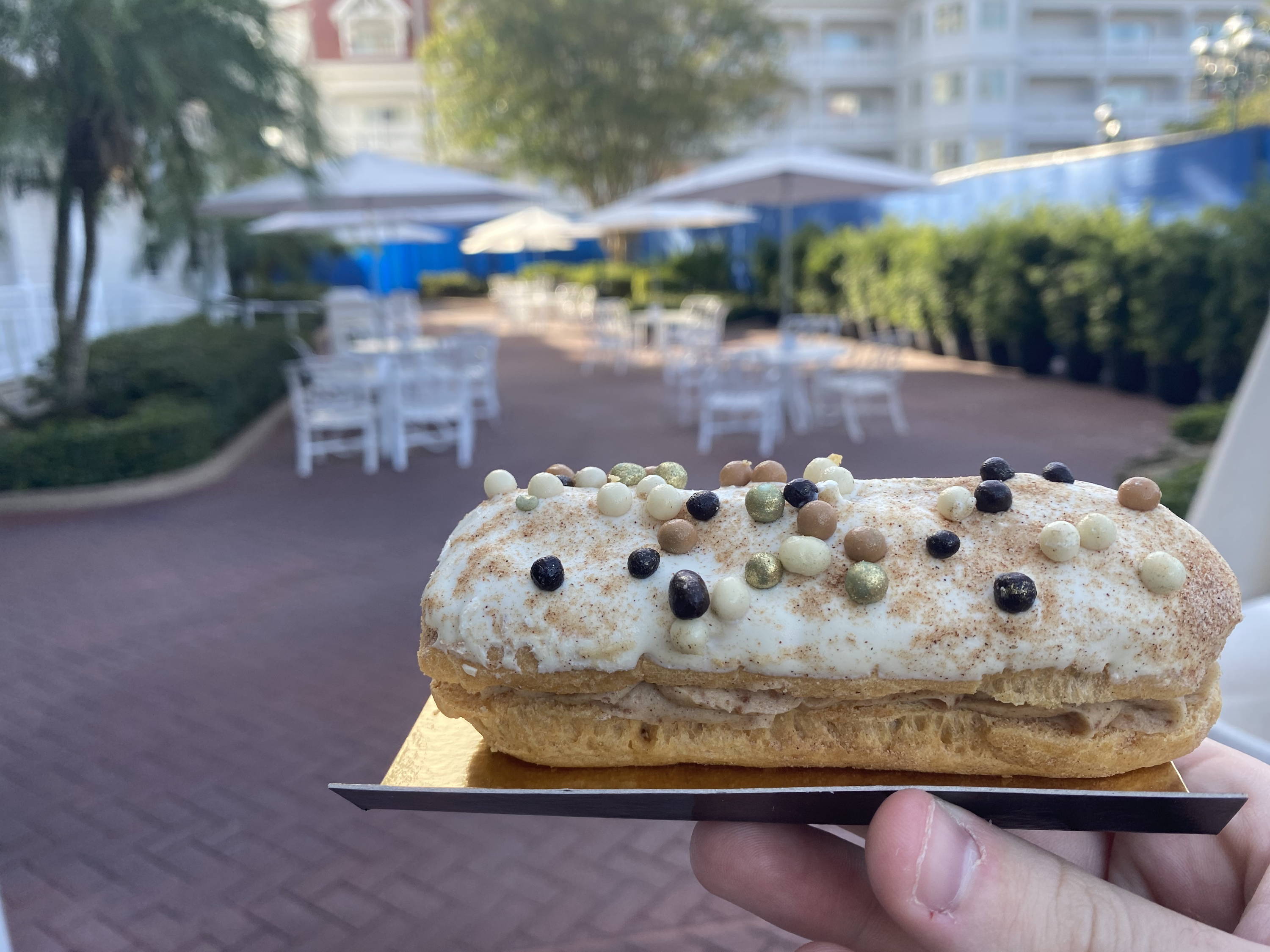 As with any eclair, there was a lot of texture going on between the flakiness of the puff pastry, the creaminess of the mouse in the middle, and the crunch of the hardened coating and chocolate pearls on top. Overall however, it made for an interesting combination and the various flavors all complimented each other well.
I don't know that I'd associate the eclair directly with a churro, however cinnamon was certainly the most predominant flavor within the snack. It both smelt and tasted like cinnamon, which I suppose could be associated with a churro if you're willing to go for the stretch for the sake of marketing.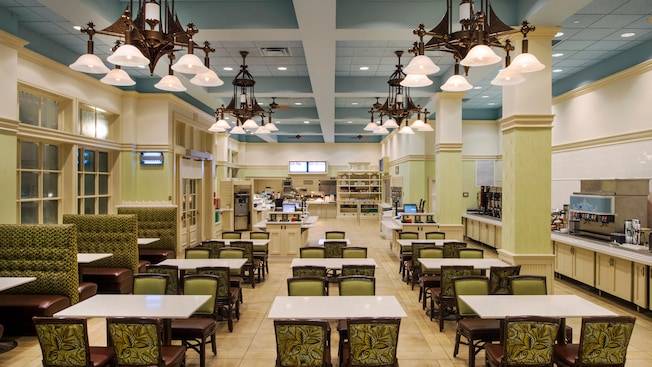 We've been to Gasparilla Island Grill a few times since the parks have reopened, and we're rediscovering our love for their menu. Their Chicken and Bri Sandwich as well as the Four Cheese, Sausage, and Pepper Flatbread are both most-tries. We also love their plant-based Impossible Burger with a side of Cucumber Salad!
Overall, the Churro Eclair is a delicious take on a classic dessert and makes for a great way to finish off your meal at Gasparilla Island Grill. However, a specialty cupcake may be the better route to go if sharing due to the high price point of the eclair.
If you liked this article make sure to check out ourstore here, and use LOSTBROSBLOG for 10% off your first order!