If you've never spent a day at the parks alone... let me tell you that you are missing out big time. Not only is being alone at times very healthy, but it's also incredibly FUN! Today I am going to share five of my favorite things to do around Walt Disney World with just me, myself and I. But first, let's set the record straight now. It is not weird to visit a theme park alone. You've heard it before. I don't care. It's fun. Just do it. Ok, great. Glad we are all on the same page. Now let's get started!
Single Rider at all four parks!
Unfortunately, there are only four attractions at Walt Disney World with Single Rider lines, but for a solo day, this short list is actually helpful. Rock 'n' Roller Coaster and Millennium Falcon: Smugglers Run at Disney's Hollywood Studios, Test Track at Epcot and Expedition Everest at Disney's Animal Kingdom. You can visit three out of the four parks with ease when you are only there for one or two attractions. If you have a free full-day, spend time watching some of the shows and eating any snack your heart desires.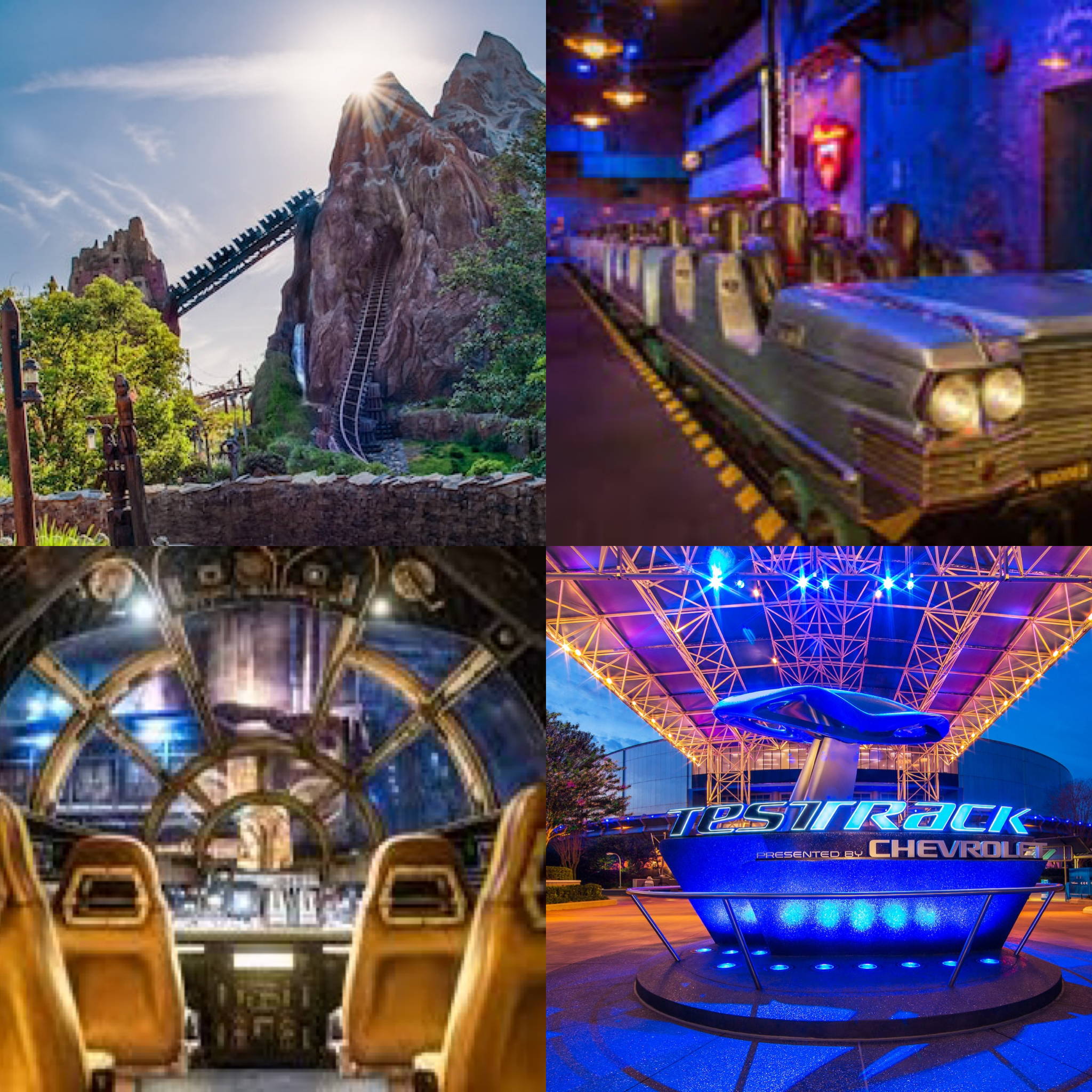 ---
Relax at Senses Spa!
There are two Senses Spa locations on Walt Disney World property: Disney's Saratoga Springs Resort and Disney's Grand Floridian Resort. Both locations offer a wide range of services. The best part about the spa is the full-day access to their amenities! The amenities include a steam room, whirlpool, and relaxing lounges. The last time I was there I had an appointment for the Authentic Aromatherapy Massage ($150 for 50 minutes). I don't think I've ever been more relaxed and at peace in my entire life. Ok, fine that is dramatic but still. It was amazing. If you want to experience the spa on a cheaper budget you can book a Manicure ($55 for 50 minutes). And for more pricing and other package options, you can check out the Senses Spa website here!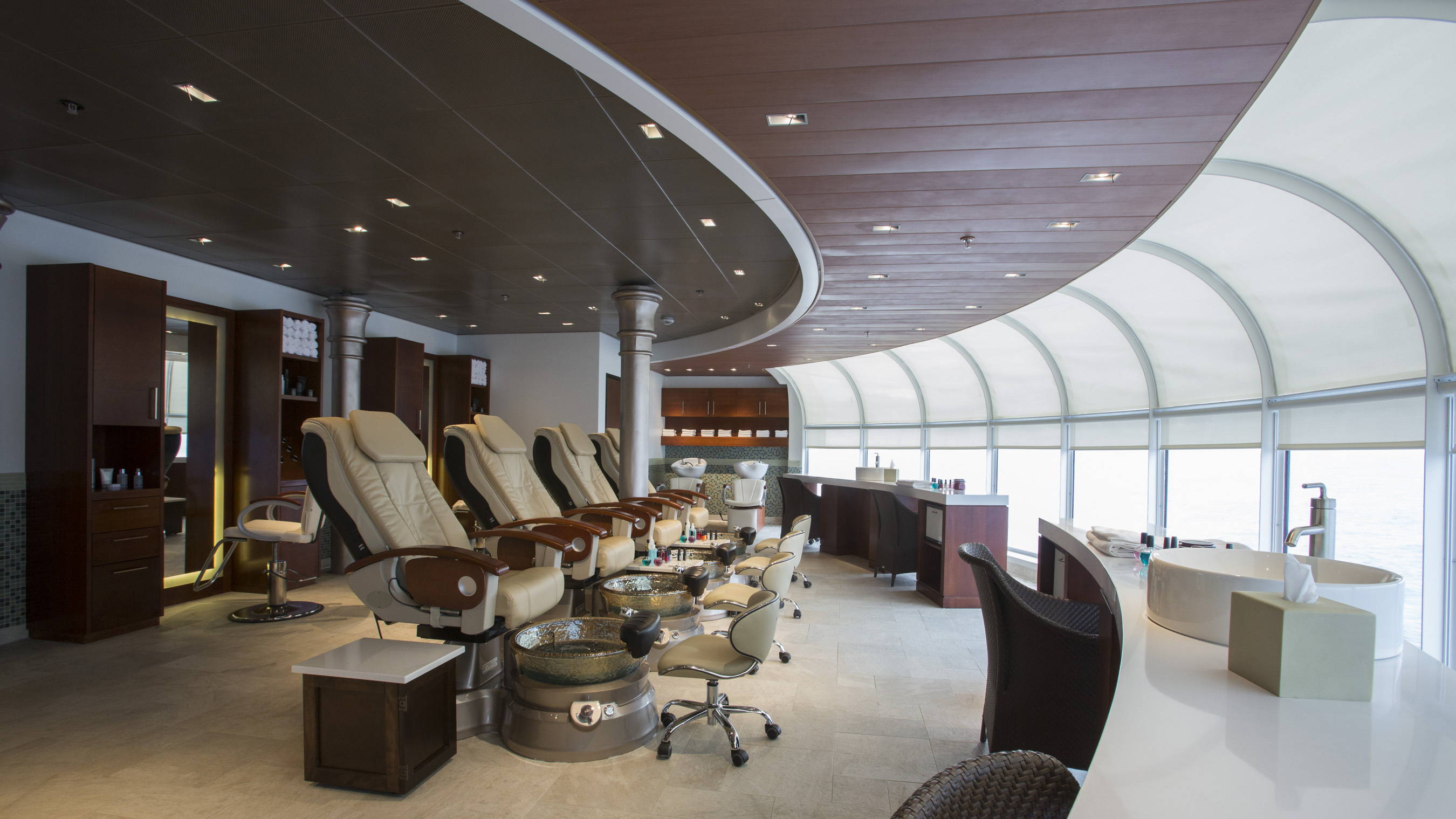 Early morning in the France Pavilion!
This is actually my all-time favorite thing to do when I want some alone time in the parks. I arrive at EPCOT at rope drop and immediately head to the France Pavilion once the park is open. Grab some breakfast, coffee and a mimosa (or two) at Les Halles Boulangerie-Patisserie. Even though the World Showcase doesn't technically open until 11 AM, the France Pavilion opens with the rest of the park. Take your breakfast (and mimosas, don't forget those) to a quiet spot in the pavilion and enjoy beautiful and VERY empty scenery. I usually bring a book with me to read while I sip on my coffee (and mimosas, I'm serious about this ok ladies). It is such a peaceful and unique experience to have in a park.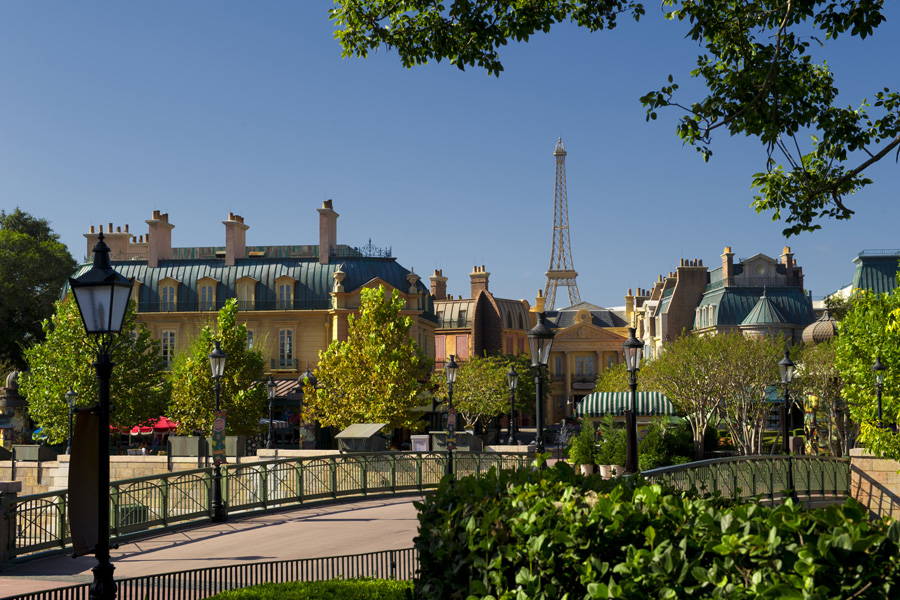 Disney Springs!
Treat yo self 2020! Everyone please read that line in the voice of the one and only Tom Haverford. Take a solo trip to Disney Springs for some shopping! Some of my favorite stores to shop are Zara, American Threads and Basin! After shopping, catch a movie at the AMC Dine-in Theater. It's important you book a movie on the dine-in side so you can drink wine (or beer if you're like me love a good IPA) while you watch your movie. Trust me, going to the movie theater alone is so therapeutic and relaxing.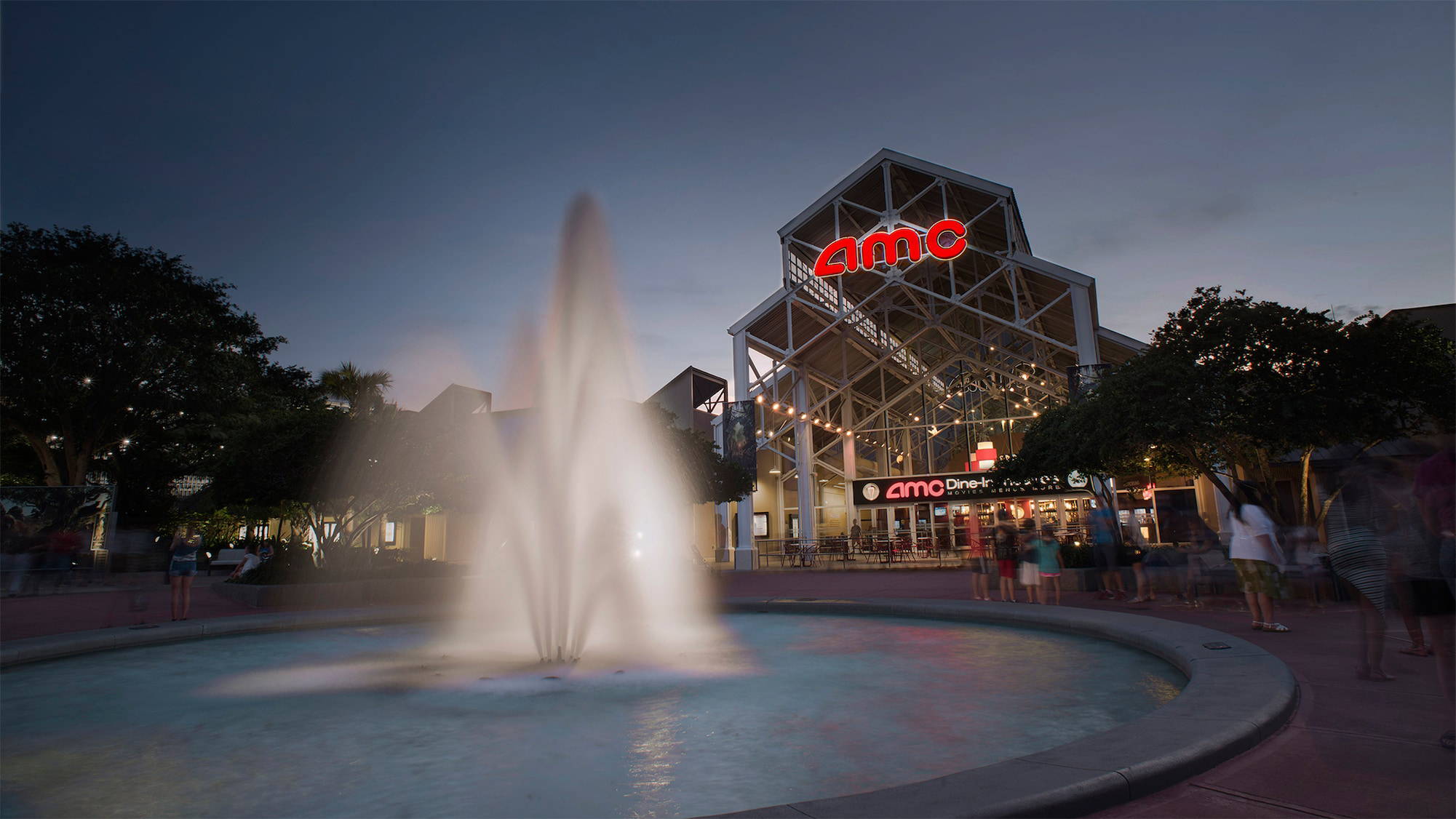 Magic Kingdom Entertainment Day!
I haven't had a day like this in a while so I think it's time I revisit this solo favorite soon. Spend an entire day at the Magic Kingdom and watch every show! Be sure to arrive in time for Rope Drop so you can watch the Welcome Show. The best part about doing a day like this alone is you can guarantee yourself the BEST viewing spot. You can save your spot as early as you want for each show. Grab some lunch before the Festival of Fantasy Parade, take it over to Main Street and eat there while you wait for the parade. Later that night grab some coffee and take it over to The Hub while you wait for Happily Ever After. Don't forget about the Main Street Trolley Show, The Dapper Dans and Mickey's Royal Friendship Faire. You can find all of these showtimes on the My Disney Experience App.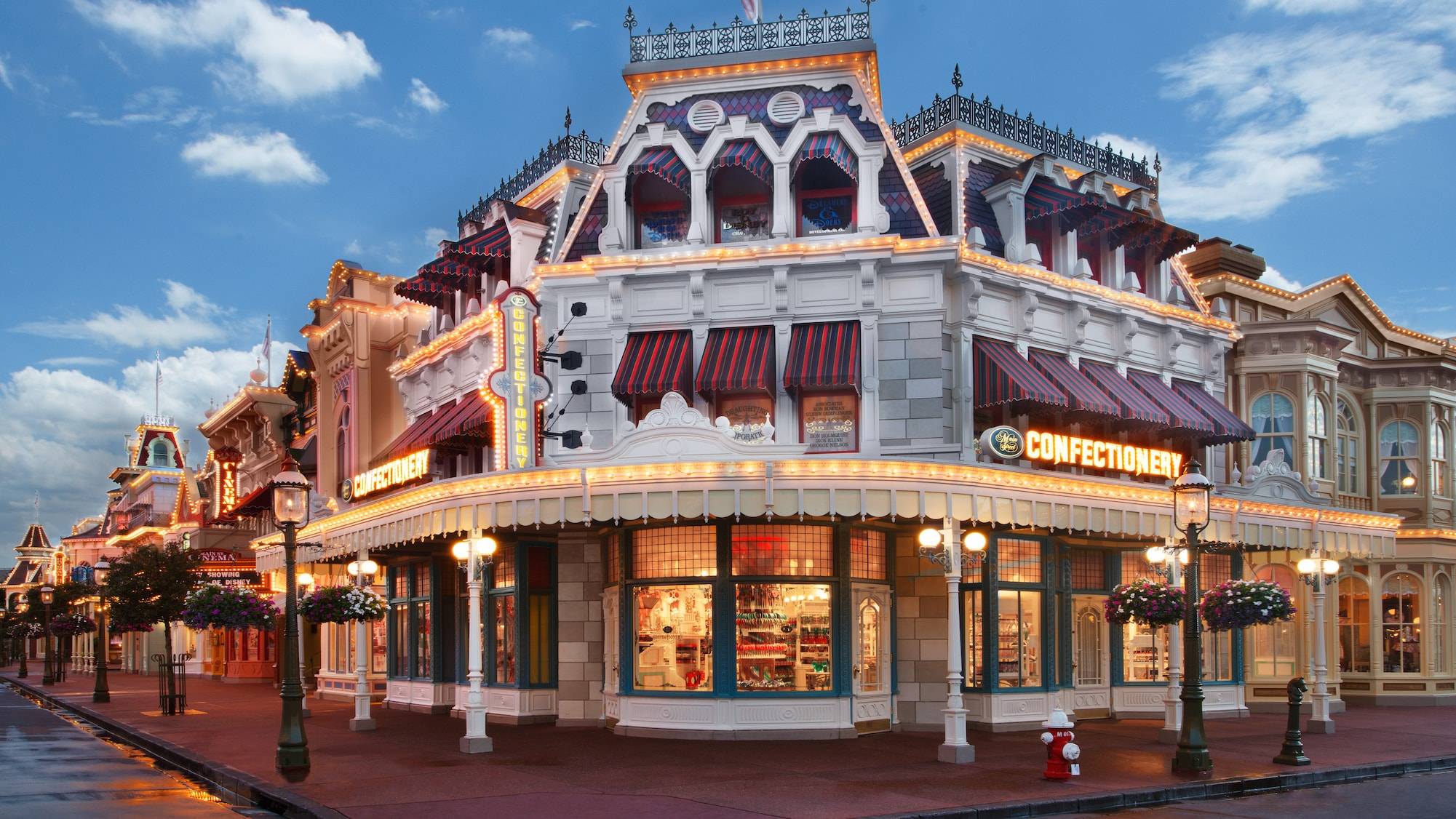 Whether you choose to experience any of my five favorites, or imagine up some of your own, just be sure to take some time for yourself every now and then and love you 3000, you won't regret it. Happy Valentines Day!
-Lex