Is it too late to become a content creator in 2020? Well, since 2020 is canceled the answer is NO! Hey Friends! It's your girl Bri from EatSeeMagic and I'm here to let you know that whether you have 15 or 15,000 followers, YOU ARE A MAGICAL CREATOR! I started my Instagram account & YouTube channel two years ago because there was a lack of theme park foodie vloggers that looked like me giving honest opinions about the food they were reviewing. No shade, but if you know me you know I keep it real in these fairytale streets!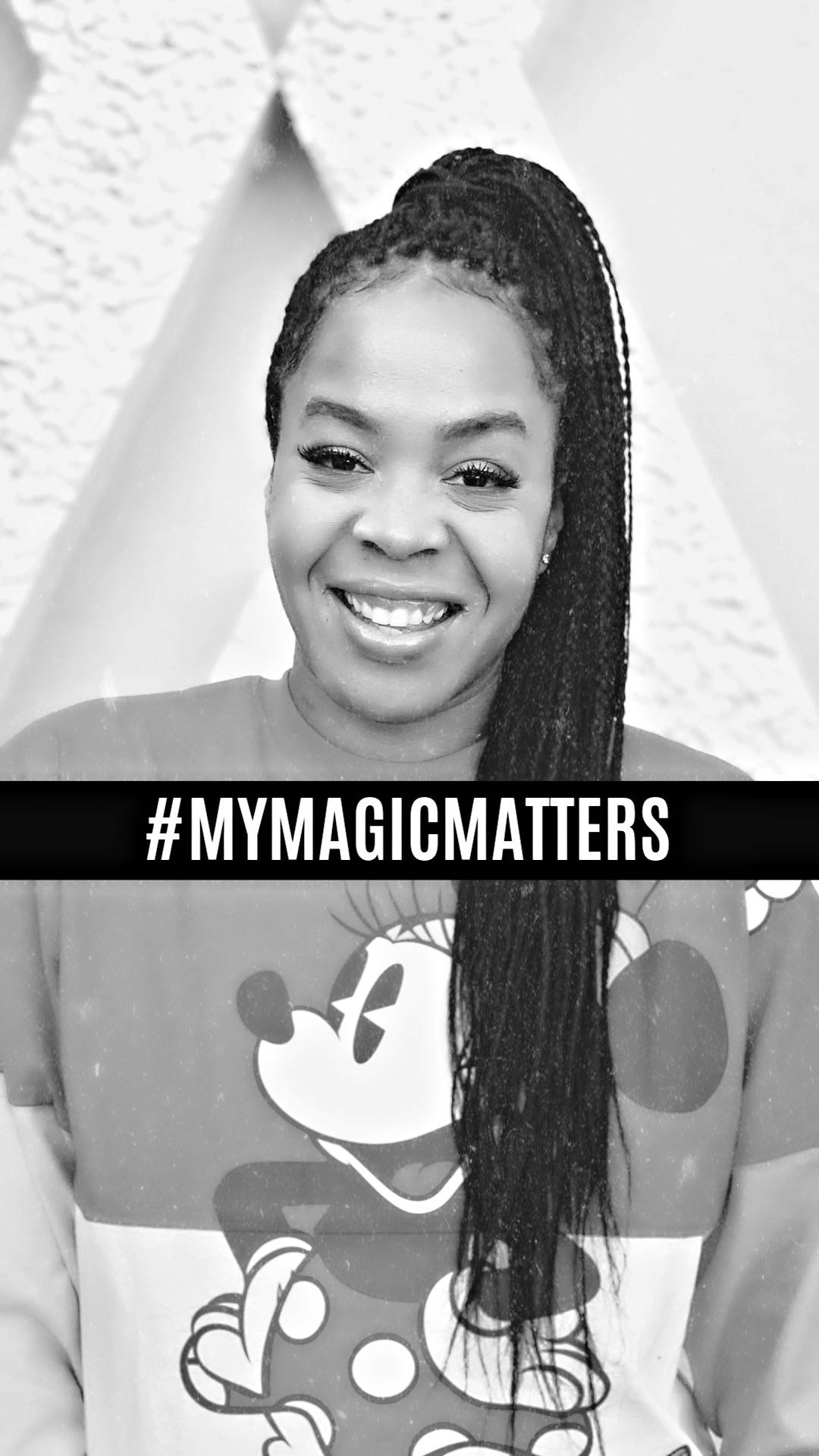 In the beginning, it was hard for me to understand why my audience wasn't growing even though I was consistently putting out fun vlogs. I was creating 1-2 extensive vlogs every week on YouTube and for weeks I only had 15 subscribers (and I cherished every single one of them). It's very easy to doubt your content when you don't feel visible but I never had that mindset because I knew my vlogs were entertaining; I just needed an audience. I had a feeling that I was experiencing the Evangeline Effect.
So what is the Evangeline Effect? Let's discuss this exact moment in the iconic Disney movie, The Princess & The Frog. It was on the beautiful bayou setting when Ray, a sassy Cajun firefly, revealed to frog Tiana and frog Naveen that the Evening Star that lit up the sky on their way to Mama Odie was actually the love of his life; Evangeline. Even though she's the brightest star in the sky, no one else besides Ray recognized Evangeline for the true spirit that she was. This is what I call the Evangeline Effect - when people can't see or recognize your value but you continue to shine anyway. Once I realized I was dealing with the Evangeline effect, I thought about ways to build up my audience and came up with 4 motivational tips that helped me continue the magic. These are not only designed to help you be more than just an evening star but also to help you define and accomplish your goals.
SET THE INTENTION FOR YOUR CONTENT
Determine why you are creating content in the first place? Is it because you genuinely want to provide fun and informative content for others to enjoy, or do you just want followers and brand partnerships? Setting your intention will help you keep your focus and sanity through the ups and downs of content creation. If you're doing it for likes and followers, you'll never be satisfied because you will always have your eye on the next milestone and not enjoy the process of how you got to be where you are. I intended to create vlogs that bring joy to people who can't get to the parks often and to provide them with honest reviews so that they can save their coins! That way even if I have only 15 subscribers, I will be satisfied knowing that I fulfilled my intention and brought joy to 15 people who genuinely connected with me. The greatest accomplishment is enjoying what you do each and every day and ultimately success will follow.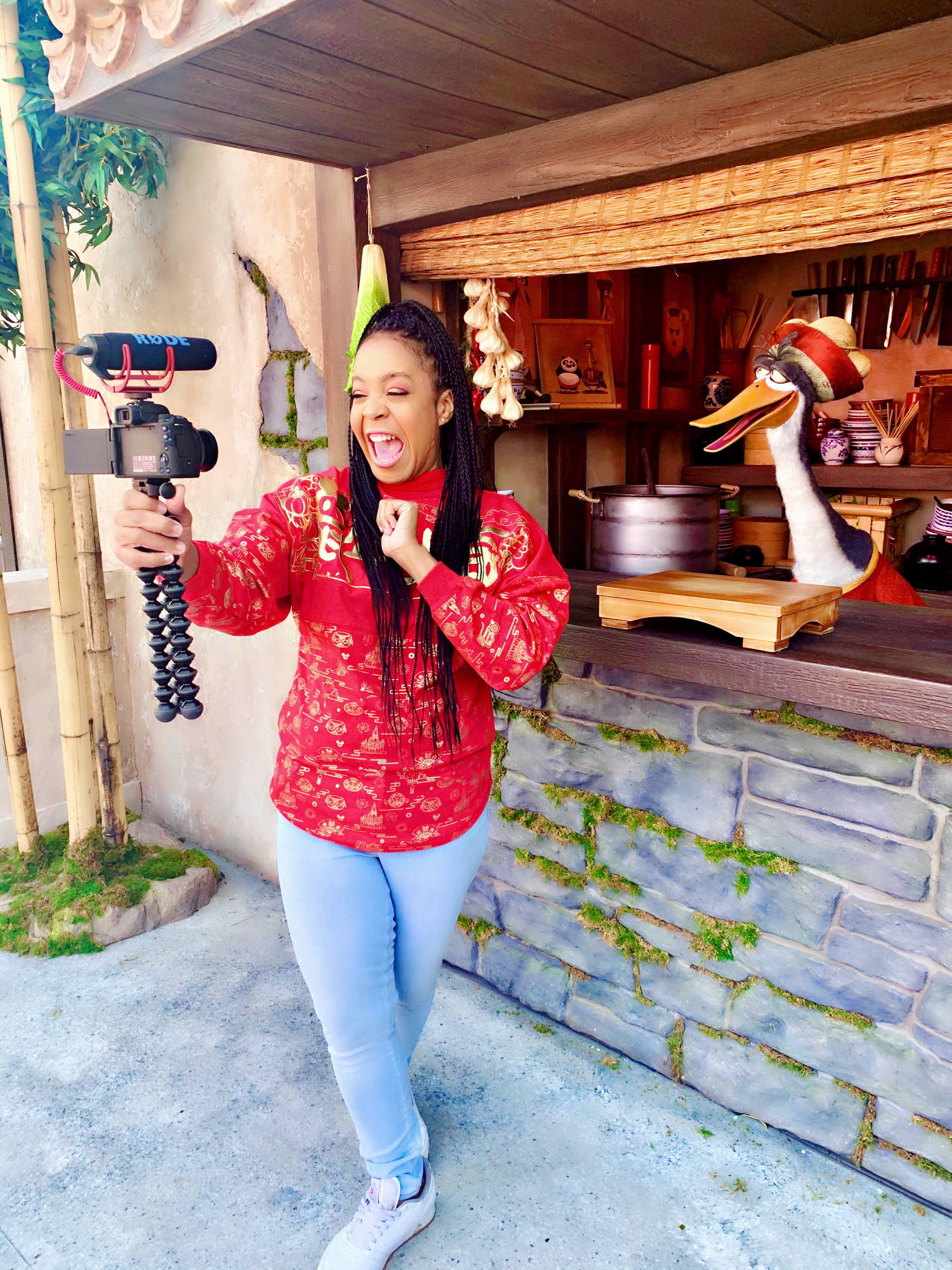 SET REALISTIC AND UNREALISTIC GOALS
I've always been one to push myself to do better in all aspects of my life and I think that has helped me to grow as a creator. It's always easy to set realistic goals for yourself but that should never be the limit. You should set tangible goals that you can achieve to keep you motivated such as a certain number of posts per week or creating two vlogs per month, but your goals should not stop there. If you want more visibility you need to push yourself with some goals that you think are unrealistic because guess what?? YOU CAN ACHIEVE THEM! Creating daily vlogs may be an unrealistic goal for you but once you give it a try you will shock yourself at the end of the month when you realize you've achieved it. I recently created two music videos on IGTV (one for the 65th Anniversary of Disneyland and one for #allyinjuly hosted by @pixiedustedwithpride) and I pushed myself to create both projects. From the time I had the ideas for both to the time that I wanted to post them, the goals of completing them both seemed unrealistic. Fortunately, I pushed myself beyond my limits and was able to post two videos that brought a lot of people a lot of joy. If I can do it, you can do it!

FIND YOUR COMMUNITY OR CREATE YOUR OWN
If you don't see a path forward you have to make your own way. One of the best ways to get visibility is to look for communities that have interests similar to yours. The first account to ever repost me on Instagram was @blackgirldisney and I was immediately introduced to a community of black content creators that love Disney and theme parks as much as I do. I thought that this was my only community until I found out about the annual Disney POC Share-A-Thon hosted by @afrosandpixiedust that shares accounts of POC creators that love all things Disney and other fandoms and I was blown away with how many other accounts existed. I immediately started following so many accounts that shared my interests and now they have become friends, a support system, and inspiration for me to continue creating magical content. Now through various hashtags that I follow like #bibbidibobbidiblack created by @erykasendlessmagic, I can find people that look like me who love all things Disney, Marvel, Harry Potter, Star Wars, The Simpsons, Avatar: The Last Airbender, collectibles & memorabilia - all the "nerdy" stuff that I cherish. When you find your community and support other creators, you will find that they always support you.
If you can't find a support group or have difficulty connecting with people, create your own lane! Even if you are shy or like to remain in the background, you can still create magical content to share with the world. It may take a little longer in your journey to get a wider audience but you can do it! Create dope content and use hashtags relevant to your content to share your work. Find some challenges online that you can participate in and tag the creators of the challenge for potential reposts, or create your own challenge and hashtag. When I co-created the #MagicFoodieTour a lot of people sent me DMs expressing their gratitude for the challenge because this was the first challenge that they felt comfortable participating in. I mean, who doesn't love food right? This challenge was designed to connect foodies across the world through delicious pics and we were successful in our goal. You never know if your challenge will lead you to connect with some like-minded creators and uplift people that may be going through a difficult time.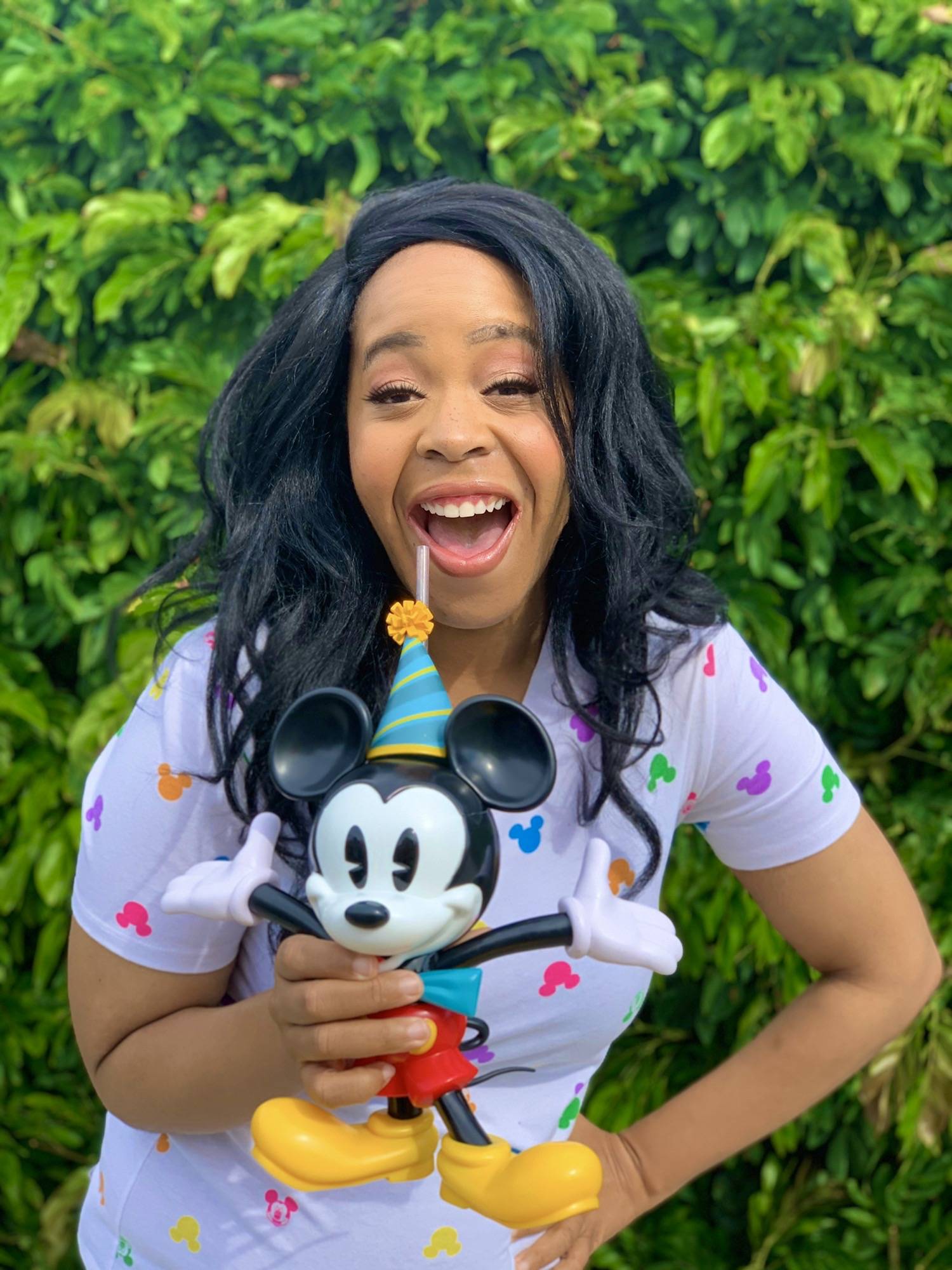 NEVER STOP CREATING
If you give up, you'll never know if the blog post that you didn't finish could have been the one to help your blog gain a huge audience. It's easy to get discouraged when you feel unseen but you should always push through because your magic is important. I think with anything in life, we never know how important or impactful the smallest occurrences in our lives can become so we should never devalue them. Maybe your Instagram photo only has 10 likes but one of those likes may have been inspired and positively affected by your post. Congrats…you've spread magic in the world!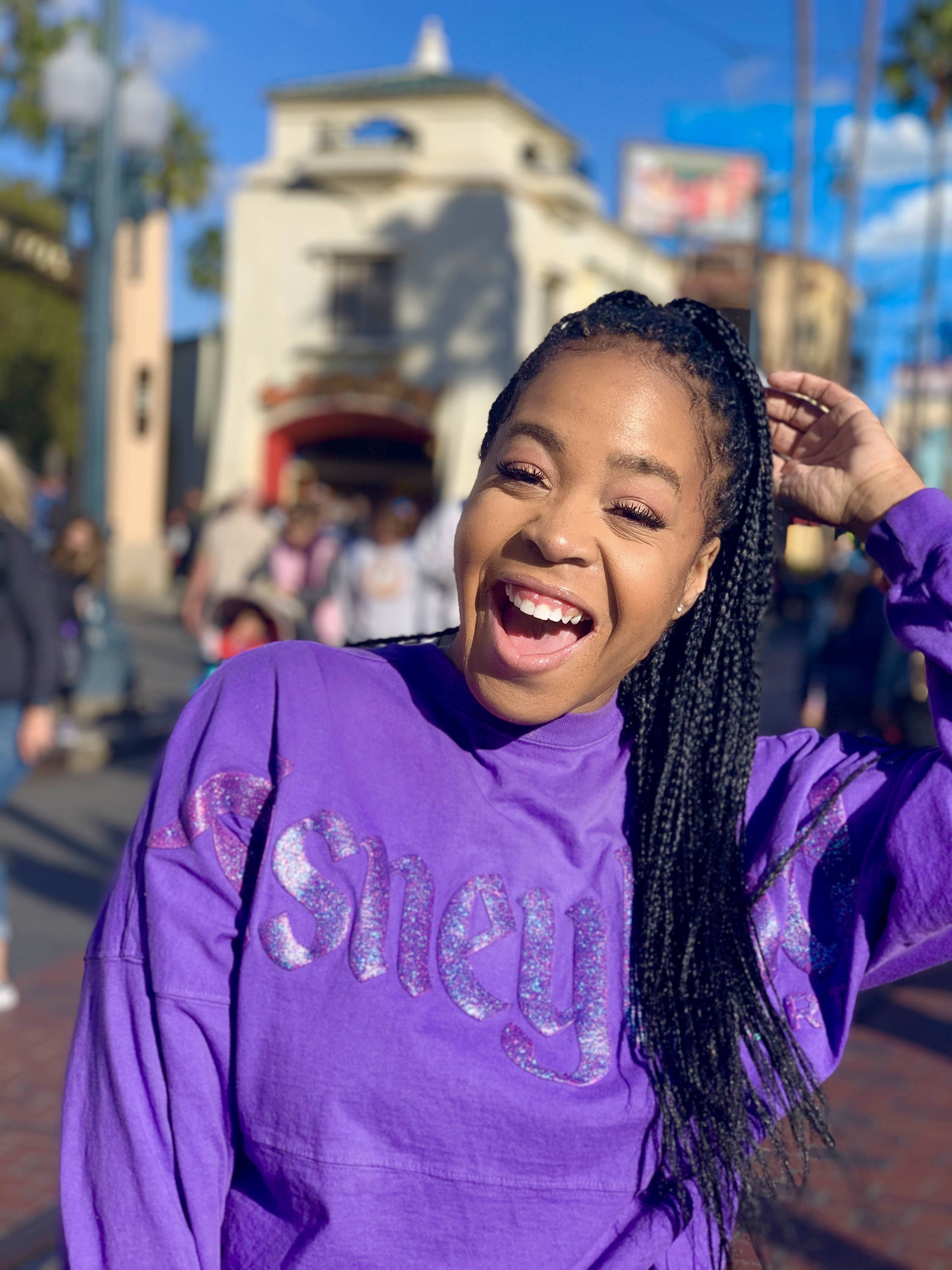 Now that you are aware of the Evangeline Effect, the biggest take away from all of these tips should be: DON'T LET ANYONE STOP YOUR SHINE! I come from a community of DisBlerds (a nickname for Black Disney Nerds created by @frosinfantasyland) whose voices were more widely heard as of recent with hashtags like #MyMagicMatters & #AmplifyMelanatedVoices. None of us gave up when we didn't see the numbers we knew we deserved and we all continued to inspire and support each other. Only you can determine what you put out in the world and I encourage you to put out content that reflects the best version of yourself to inspire others and make a positive impact in the world. Use my four motivational tips to continue your magic and tag me because I can't wait to see what you create! :)