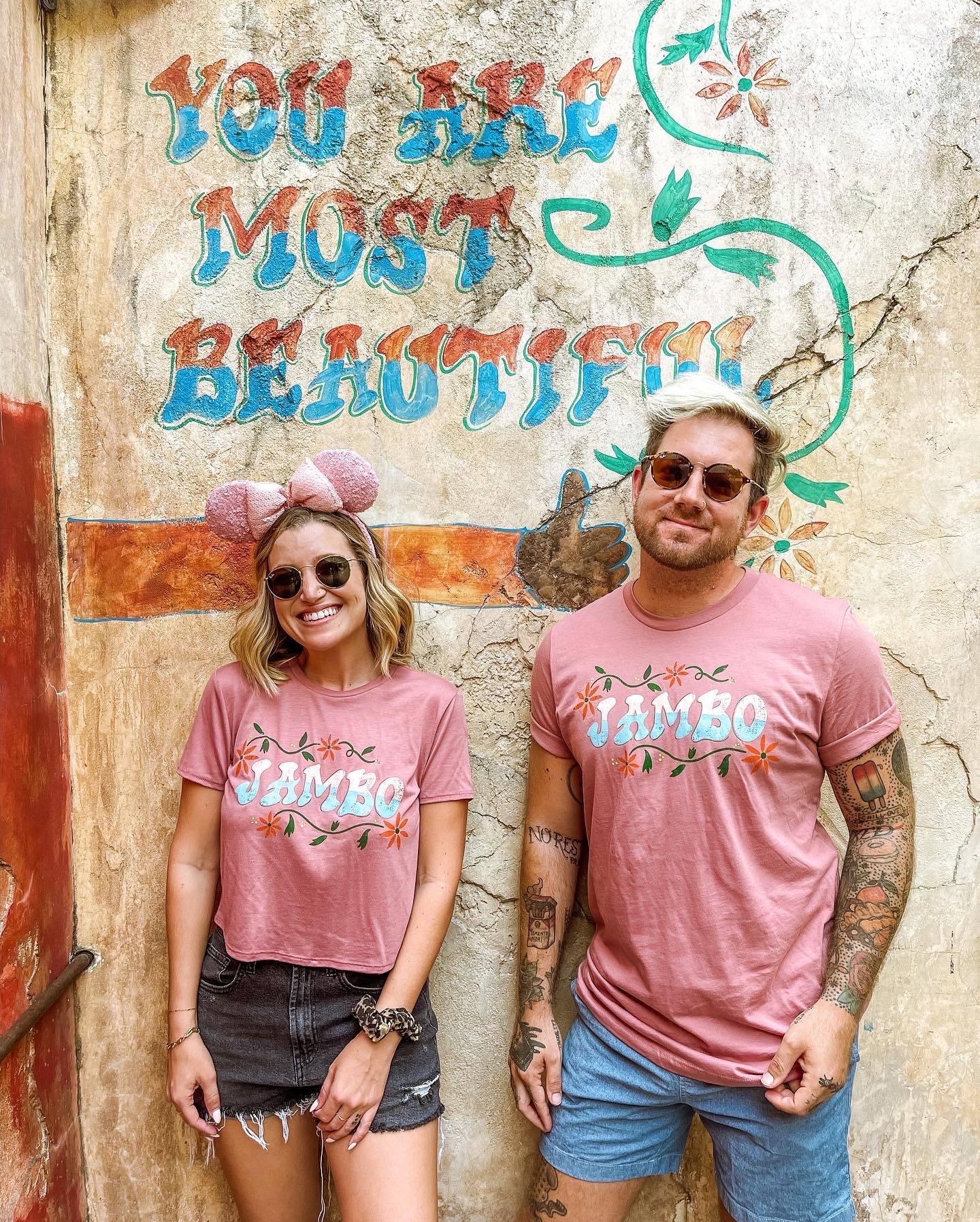 We've all heard it before. "You can skip DAK (disney's animal kingdom)" "DAK is a half day park" "DAK is boring" ... And to those people we say, you are absolutely not doing DAK right. While depending on your party- this may be a half day park (and ok ok I guess we'll take that one), we really really love Disney's Animal Kingdom!!! So we're giving you the top 5 reasons to NOT skip DAK on your next Disney trip.
Maybe put on some DAK ambience while you read this. It really gets you in the mood to go to Animal Kingdom lol.
---
The entertainment / streetmosphere of DAK is like really unique and hard to beat. From Devine (The stilt walking tree person that kinda scared me but is also really cool) who greets you at the entry, to the bird shows that take place in the hub at the Tree of Life, there are so many little opportunities to stop and watch incredible entertainment. There are drummers known as the Tam Tam Drummers of Harambe who perform at from 10:15- 4:15 once an hour. This makes Africa a whole party and they are so talented. Not to mention, there are the street performers elsewhere playing music and greeting guests.
Just walking around DAK will find you completely surrounded by culturally diverse entertainment. The Finding Nemo Show, Festival of the Lion King, and Feathered Friends of Flight are all sit down shows to plan into your day and we defintiely say don't miss them. (Plus, Festival Of The Lion King won best show in all of WDW by us when we battled to see which one was best. You can read about that here!!) Doing a little research to see when everyone performs will help you plan what you want to see and when. we strongly recommend grabbing a hydrating beverage or a snack and hanging out listening to any of these sets.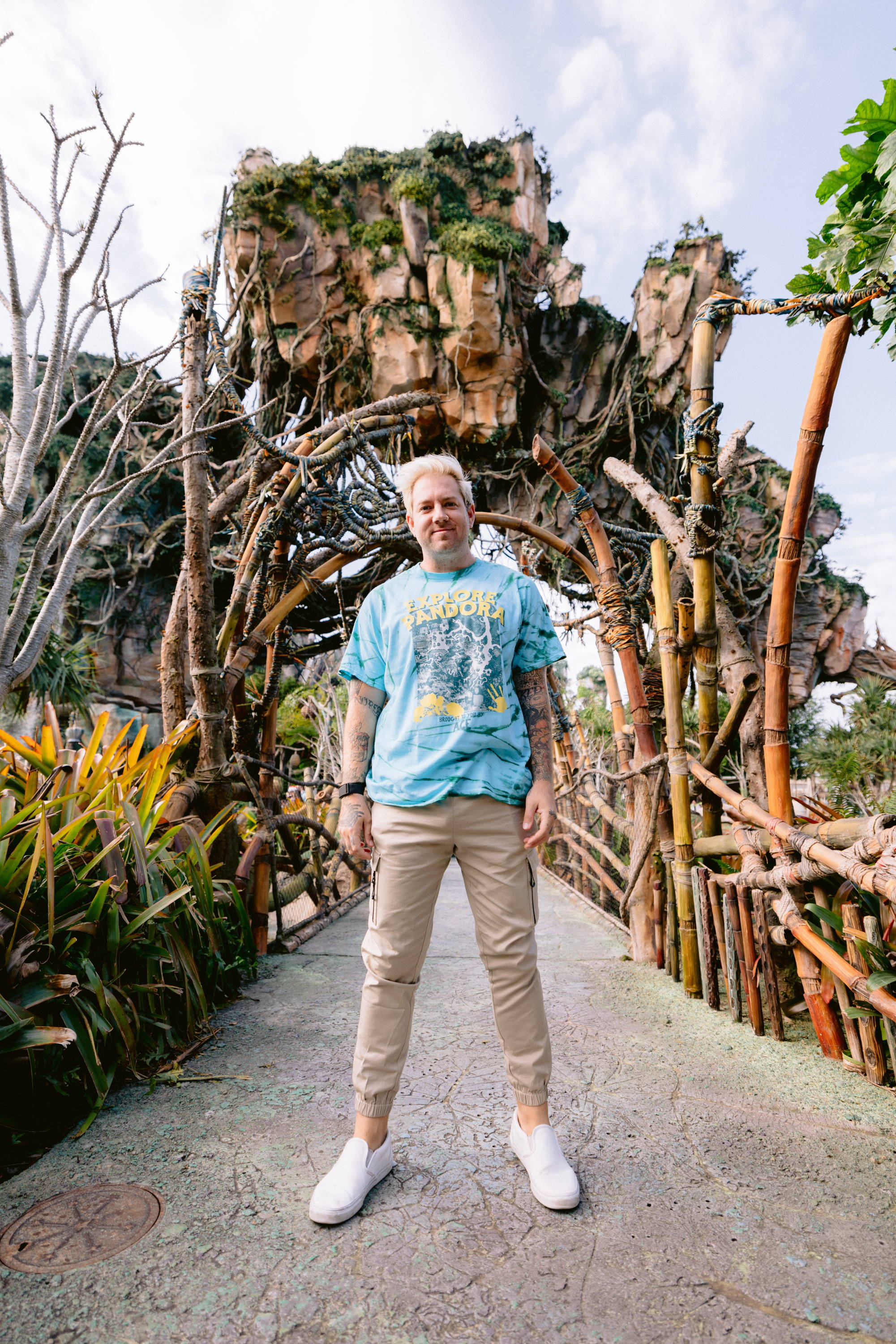 Animal Kingdom's Newest Edition (and by new i literally mean 6 years old- DAK needs some newness asap) Pandora still has one of the most unbeliveable skylines in all of WDW if you ask me. Pandora is the world of the Na'vi and consists of 2 attractions, a quick service food location, and a walk up bar. This land is small, but there is so much to discover in it. It is absolutely beautiful and they floating mountains are a feat of engineering I could never have come up with ever in my life.
Flight Of Passage is the land's top tier attraction- it's still the number one attraction in all of wdw, so the wait is literally always long, but more than worth it. The queue is stunning and the ride is incredible every time. Na'vi River Journey while slower and a boat ride, is still fun because it's also so freaking beautiful. The lighting in this ride (similar to how Pandora looks at night) is what makes it special because you're in the bioluminescent forest. The shaman animatronic is one of the best in the parks.
This land is a no skip for us. The food is always good. The drinks are good. The rides are good. We always say GO. TO. PANDORA.  
---
---
My favorite favorite favorite favorite favorite (did I say favorite?) part of DAK are the trails. I LOVE THEM. The reason to really come to dak? The animals. DUH. That should be the reason you come to animal kingdom. The animals do not disappoint. The Trails: Gorilla Falls (Gorillas, Okapi, Hippos, and Meerkats), The Maharajah Jungle Trek (Tigers, Bats, Water Buffalo, and Birds), and the Discovery Island Trail (Storks, Cranes, Lemurs, Kangaroos, and Otters) all have, as you can see, unique animals along them. These trails are usually empty or low crowds and they have the best up close and personal looks at the animals mentioned above.
We love getting a good cup of coffee in the morning and starting our day in DAK when its stil cool and the animals are the most active. Because fun fact! They are the most active in the morning and the evening!
A (maybe not so) hidden gem in DAK - Rafiki's Planet Watch!!! This place is like a second home to us. Not to be dramatic, but I would die for the animals in the affection section.
To get up to Rafiki's you take a train thats right next to the Gorilla Falls Trail and travel past some backstage elephant and rhino homes (that's right. you get some bts!). This train takes you p to Rafiki's where you have The Affection Section: a guided petting zoo situation where the animals have control over when they are touched and ot touched! They have areas designed for when they want attention vs when they want to be left alone (honestly people need this too lol). We love this even when we on't feel like petting sheep or goats.... Because they are so darn cute and fun to look at! Watch out for the Llama. She doesn't love people all the time.
The other half of Rafiki's is the Conservation Station. This is where you'll find all of your favorite bugs, spiders, lizards, and snakes for viewing. You can catch a glimpse of veterinary procedures, see what their team of specialized doctors are doing for the day, and see what it's like to work on these animals. Conservation Station also has the Animation Academy, where during the day you can go and meet with a disney artist to help you draw some of your favorite characters!! We always have so much fun doing this every time. And I have gathered quite the collection of mediocre drawings because of it.
Tanks For a Summer Day :-)
In case you live under a rock in the savanna- there's an actual live safari at Animal Kingdom. The reason we're here is for what? Say it with me kids... The animals. So the safari is a no brainer! The wait is usually shorter than the posted wait time. The drivers are knowledgeable, fun, and super invested in their jobs and the animals they see every day. The coolest part about the safari is that it is truly different every time. I have had short safaris and long safaris (An Ostrich sat in the road for 30 minutes). And Every one of them is a story and so unique. From African Elephants, Black Rhinos, White Rhinos, Painted Dogs, Lions, Giraffes, the list goes on and on, this experience is unlike anything you get at any other Disey Park and certainly cooler (and more respectful to the animals) than a zoo. Disney does an incredible job of taking care of their animals, works towards rebuilding populations of endangered creatures, and rehabilitates local wildlife to help bring awareness to the dangers facing animals in our community and the world. I feel like I learn something new every time I'm on the safari!!
---
As if you needed more reasons to stay in DAK allllll day, we just gave them to you. Hope you learned something new and you tell everyone around you why they should never skip a DAK day in Disney World!!! You'll definitely find us there...
If you liked this blog be sure to use code LOSTBROSBLOG for 10% off your next order!
If you want to see more of what we're up to day to day- be sure to follow us on
Insta @thelostbros + tiktok @thelostbros + Twitter @lostbrostweets
---