This Week On The Hub Grass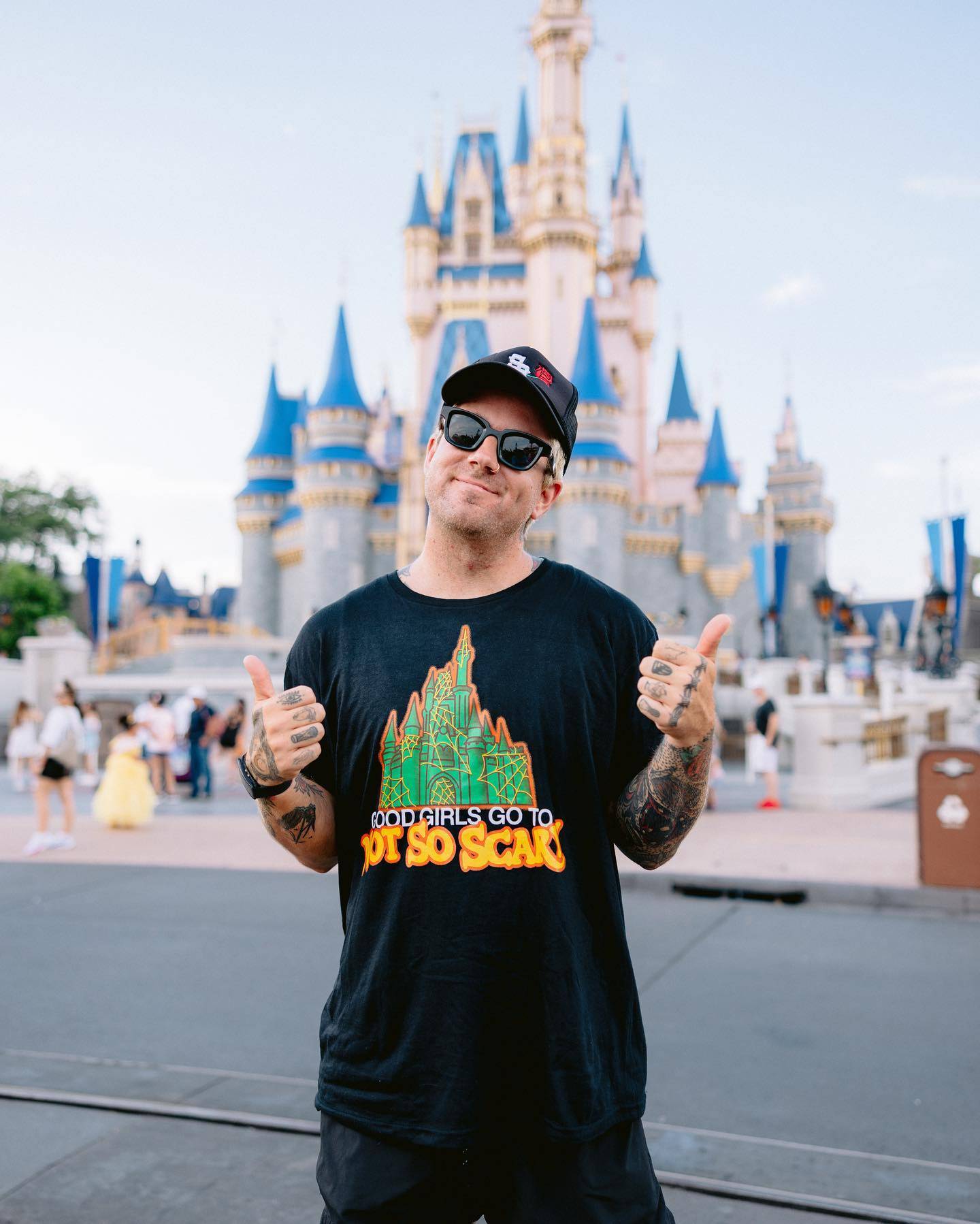 We're seasonally confused around here because one minute we're talking about Summer, the next we're talking about Fall, but nonetheless, there is a LOT happening in the Walt Disney World Parks, so we're here to talk about it! Celebrate Fall one day and Summer the next- we won't judge!
Grab Tees for Your Vacay!
Food and Wine Festival Is In Full Gear! This year has been ~lack luster~ to say the least, with a lot of repeat dishes from years past, but as locals, we're honestly not complaining. Crowds have been lower and we're here for it, but the food is definitely not getting the same attention it has in years past. We absolutely recommend it like we have before though!! We even rounded up our Top 5 Hits and Misses of the Festivalso you don't have to go through the pain of the spicy wings like we did!
In the spirit of Olaf's favorite Season, Summer, H2O Glow nights are STILL happening at Disney's Typhoon Lagoon Water Park! We feel like these are an underutilized add-on event and we are here to hype them up! H2O Glow nights are hard ticketed events at Typhoon Lagoon every Saturday. Pay for a ticket and you get into the water park after hours with literally no waits, prime access to seating and the wave pool, and select food and drink locations open! This event is cheaper than other after hours events, because it's water park based, but we still end up having so much fun every time we're at typhoon lagoon- that place rocks and it's *lowkey* my favorite disney theme park ngl lol - you can find me there.
It's *fall* in the Magic Kingdom!!The pumpkin and autumn decorations are in Main Street, and that means it's almost halloween! Mickey's Not So Scary Halloween Party Starts this Friday August 11th, and while that's incredibly early for fall events, this gives you more time to check out everything happening in MK for this season! We're going to be there on opening night- so be sure to tune into our IG to get some content of the first night of this event! Tickets are still available for MNSSHP, but don't worry if you don't snag a ticket, you can eat almost every fall treat without a party ticket!
It's August which meansyour favorite dessert stops at Disney Springs have new flavors!! Gideon's bakehouse is really good if you catch it without a line! The flavor of the month for Gideons is Peanut Butter Cold Brew, but for a limited time until August 13th, you can also get a special Florida Flavor of Key Lime Chocolate Chip! Other resident long dessert line Salt and Straw debuted their August flavors too, highlighting Summer Picnic flavors! Some great flavors are Pink Rosé & Watermelon Sorbet (v), Sour Cherry Pie, and a wild card of Fig and Baked Brie, but on our questioning list we've got Cinnamon and Honey Fried Chicken, and the eerie sounding Chocolate Potato Salad! Catch us having to try all of these out to really give y'all the truth lol
The Eat To The Beat Concert Series is starting and we've got a NEW BAND JOINING (?!?!) The Fray will be taking the place of The Bacon Brothers on August 13th and 14th and you will absolutely be catching us there vibing!! Hope you like You Found Me - cause Cody knows every word. Check out the full line up here and see what shows you can make it to. Viewing of these shows is free with your park ticket so, hang out at Epcot for the evening, grab some food and wine faves, and see a good show! We'll see you there!
This has been everything we're excited about for the Disney Parks this week!! We're hoping to enjoy these last few weeks of summer, then really start doing the ~fall weather dance~ to the gods to give us some cooler weather. In the meantime, you can catch us chugging water and looking for any shade we can find!!!
Happy Disney-ing!
If you liked this blog be sure to use code LOSTBROSBLOG for 10% off your next order!
If you want to see more of what we're up to day to day- be sure to follow us on
Insta @thelostbros + tiktok @thelostbros + Twitter @lostbrostweets