Becoming an influencer. The word influencer is now a part of our world in more ways than one. Find them on social media, business marketing meetings, even in your own friend group. How do I become an influencer? This is the number one question asked in my DMs. My answer is always the same.. Don't. Today I want to talk about the difference between an influencer and a thought leader. This may be the first time you're hearing the phrase 'thought leader', but I hope you understand the importance of it as you read this blog.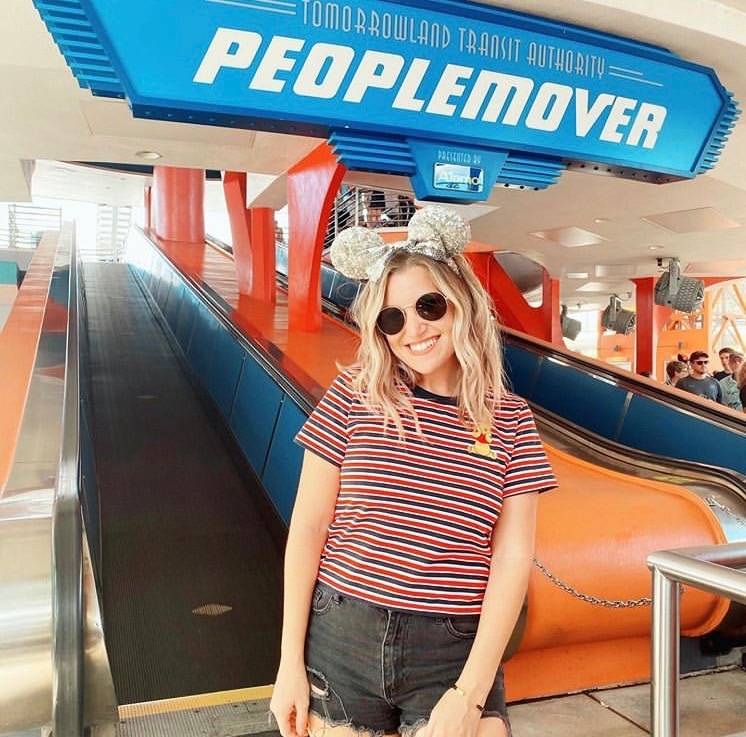 First I want to make it very clear that I have nothing against influencers. Most of you would say I am one. My goal in this blog is to not bash on influencers, but to share my experience as one and why I moved towards becoming a thought leader. I started my account in December 2015, it started off as an Instagram page to capture my memories and adventures at Disney parks. I had no idea there was this whole world of Disney accounts out there. Over time my account naturally grew and shops started to reach out. I remember the first time I received a product for free. I was, in the honest truth, freaking out. I couldn't believe a brand trusted me with their product. More and more shops were reaching out. I quickly started to realize that I wasn't in love with every single product being sent to me. But hey.. look at me! I am getting free products. They must think I am worth something. They must think my account is pretty enough. Hey followers! Look at me! I get free products because my account is growing so quickly. That's where I was. Honest truth. I look back at that time and I am embarrassed of my account. I had a very wrong view of why I was receiving these products in the first place. Did it go to my head? Yes. Did I find value in being wanted? Absolutely. But here's the thing.. I was promoting a product that I wouldn't normally buy. Now, most of the product I was receiving I actually did like. I wanted to do an above-and-beyond job for the shop sending me the product. I didn't want my followers to think I just liked it, but I REALLY REALLY loved it. It wasn't that I was lying, but I wasn't being completely truthful either. And then what happens when your account grows? Money. Money comes into play. You start realizing how much time and effort these promotional posts take from you and you start to charge for your promotion. I truly believe in this. I believe if a brand is going to require a posting date, a text copy, or any other requirements, you should be paid for your time and work. If a brand is offering a free gift with NO requirements but without pay, then that's ok in my book too. There came a point when I was working for any brand that would pay me regardless of the product. I really didn't like that about myself at the time. But hey..it was a job. It was some internet clout, right? This was when I really started to look at the term influencer and what I was willing to do.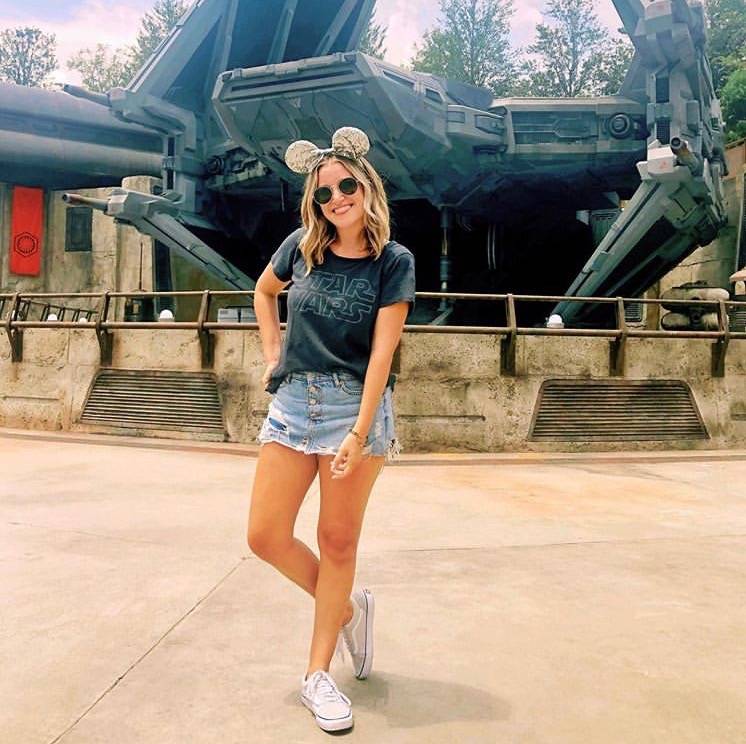 I remember scrolling through Instagram and seeing so many fashion bloggers promote a certain product, but then just a few days later, a few of them were posting a very similar product. Once again they raved about how it's the best product on the market. Their new go-to "insert product here because I am not about to call it out". I remember feeling not good about it. I felt like they couldn't be trusted. It took about 1.2 seconds to realize I did the same thing. I never lied to my following, but I definitely wasn't a trusted source. I decided at that moment to pull back completely. I was so thrown off by my own willingness to promote a product I didn't actually love. I cut it all off. No more brand deals. It was definitely a dramatic move, but I am glad I made it because it led me down a rabbit hole of research. I researched as much as I could about Influencer Marketing. Eventually, it led me to a blog that changed my life. Thought Leader. This was the first time I had heard that term. What the heck was a thought leader and why is it coming up in my influencer research? The research then shifted from influencer to thought leader. I was inspired. A thought leader is a trusted source. They are a go-to expert in their fields. Thought leaders need to understand the business they are in, have credible opinions, challenge the status quo, and be a trusted source. This rang so true in my heart. Yes! This is what I want to be. I loved the work I was able to do on The Pixie Traveler. I didn't want that to stop completely, but I knew I had to be better. Not better in numbers. Not better in likes or followers. Better in being a trusted source.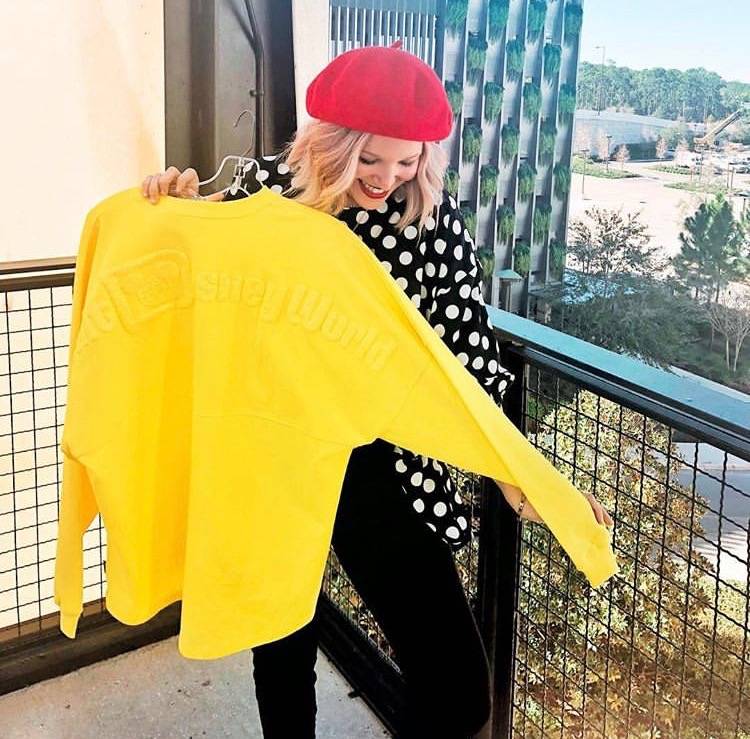 This completely shifted how I was running The Pixie Traveler. I stopped looking at it as a side gig and started looking at it as a way to connect with people. People over product. People over numbers. They deserved a trusted source. Now, I say no to about 60 percent of the brands that reach out to me. If the product isn't something I genuinely love, then I don't work to promote it. I feel confident now that people believe what I am saying when I promote a brand. I think people know now that I don't work with just anyone. Not because I'm too busy or too good for those brands, but because I choose to be a trusted source to my following. I started to focus on things more in my fields. I love Disney Style, but I dress the most basic at the parks. Give me a cute Mickey tank, ears, shorts, and a pair of vans. I now steer away from promoting any fashion pieces that I wouldn't wear in the parks. I love to review food. I make sure to give my honest opinion every time. It's all about being a trusted source and a go-to expert in my field. I want people to come to my page and know, without a doubt, that I say the Cheeseburger Spring Rolls are SO GOOD… IT'S BECAUSE I REALLY REALLY THINK THEY ARE. Really though, they are amazing.
There is SO much to thought leaders. I encourage you to look into thought leadership even more. Let's start shifting the way we do/use social media marketing. It's an AMAZING tool for businesses and a great way to provide for yourself. Let's just start to shift our view on HOW we use this tool. HOW we provide for ourselves. Be creative, but be truthful. Collect that check, but with caution. Become a thought leader.