Hi everyone, my name is Teia or @Locdndis on Instagram and I love Disney fashion! Whether I'm wearing an outfit or putting together a flat lay, a great tee is always the focal point. I like to describe my style as cute and comfy with a touch of magic and the tees from The Lost Bros are just that! I'm so excited to be collaborating with them to bring you some outfits I styled using their tees from their Greetings From Collection. Each one has a special location and I used inspiration from each of them to complete the looks!
Greetings from: The Islands
If you follow me on Instagram, you know I love bright colors, so this tee was super fun to style. I decided to play off the colors of the tee and pair it with my favorite purple shorts and earrings. This gives the outfit an extra pop of color while still giving island vibes. For my shoes, I wanted to compliment the color of the flower crown, so I used a pastel pink canvas shoe.
Greetings from: Happily Ever After
For this tee, I loved the fairytale vibes, so I called on my furry friends Jaq and Gus Gus to help me put together an outfit fit for a day in or outside of the parks. For this outfit, I paired the tee with a pair of striped shorts to give it a fun and casual feel.
Greetings from: New Orleans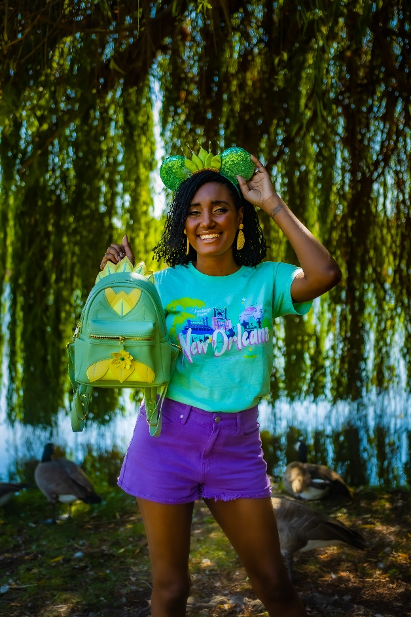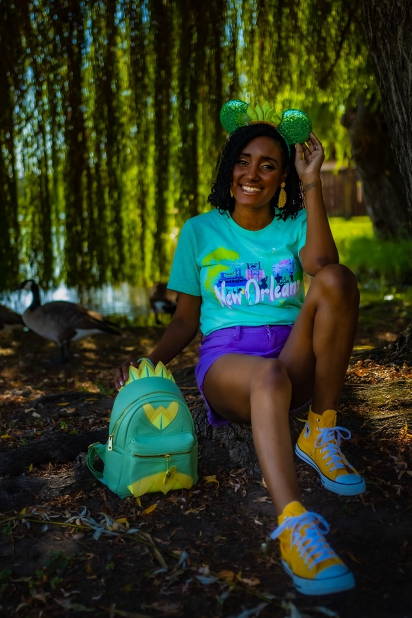 Beignets anyone? This look is inspired by my favorite Disney Princess, Tiana. I added some fun inspired ears and a mini backpack to complete the look. I also used my favorite pair of purple shorts to compliment the pops of purple in the shirt and a pair of yellow beaded earrings to match my yellow converse. This is my favorite tee out of the collection.
Greetings from: France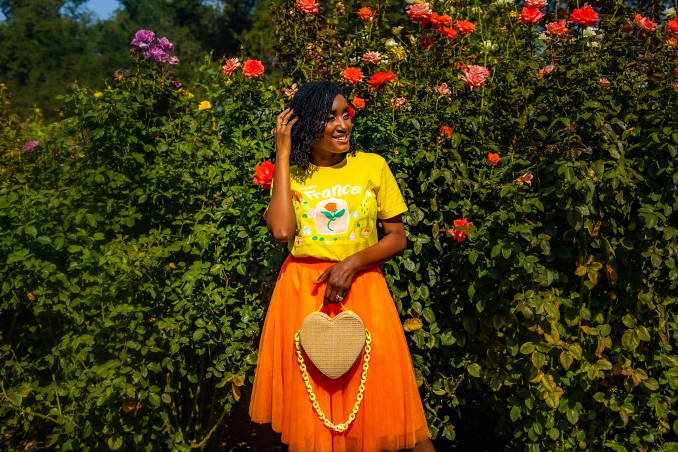 Bonjour! Greetings from France and this beautiful Rose Garden! I couldn't pick just one look for this shirt, so I styled it two different ways. I really love the pop of orange on the Rose, so I decided to wear an orange tulle skirt to make the look extra fun. This skirt is made for twirling. For the second look, I wanted to create a park look, so I added some ears and a Cogswoth bag to add to the Beauty and The Beast feel I got from the tee.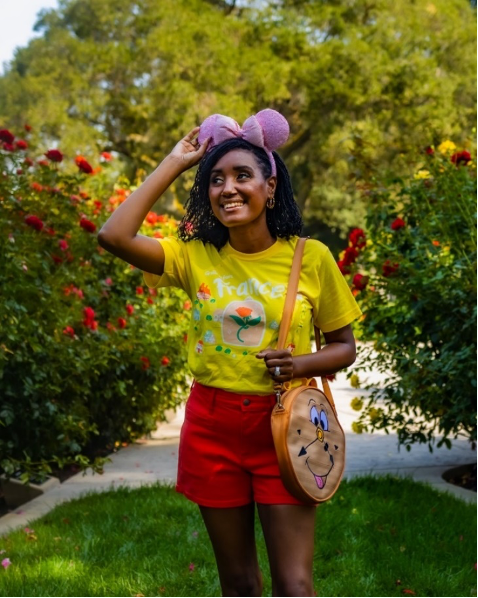 Greetings from: The Tower
Excuse me while I have a major Rapunzel moment! Staying true to my love of Disney park fashion, I went with high rise shorts, a fanny pack, and some Rapunzel inspired ears. I love to be hands-free in the parks so a Fanny pack is my favorite type of park bag. What's a Punzie look without her sidekick Pascal? I couldn't resist using these super cute earrings to tie the whole look together.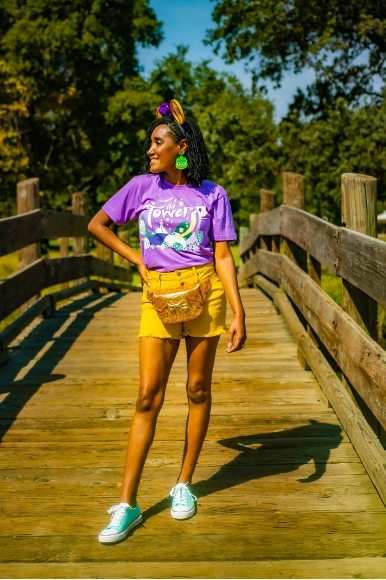 Greetings from: Wonderland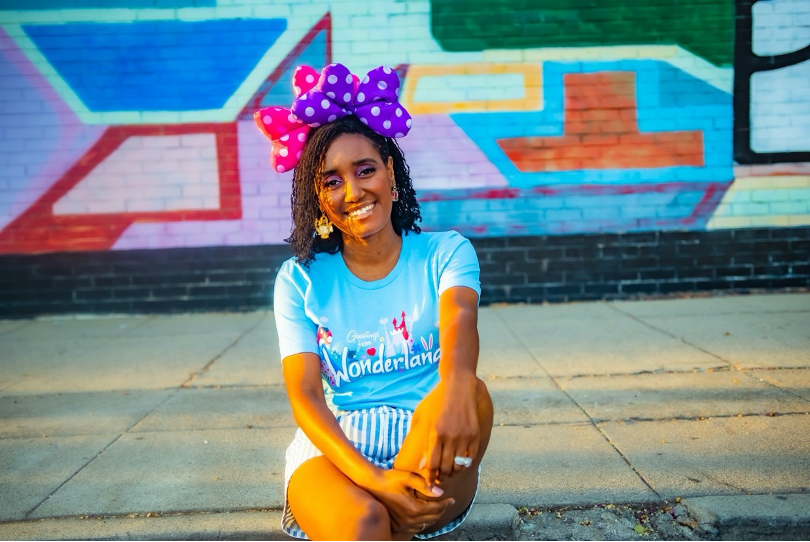 Tea anyone? My inspiration for this outfit was the Mad Hatter and his tea party. I added a double bow headband and some teapot and teacup earrings. I added a touch of Alice to the outfit by using my blue and white striped shorts.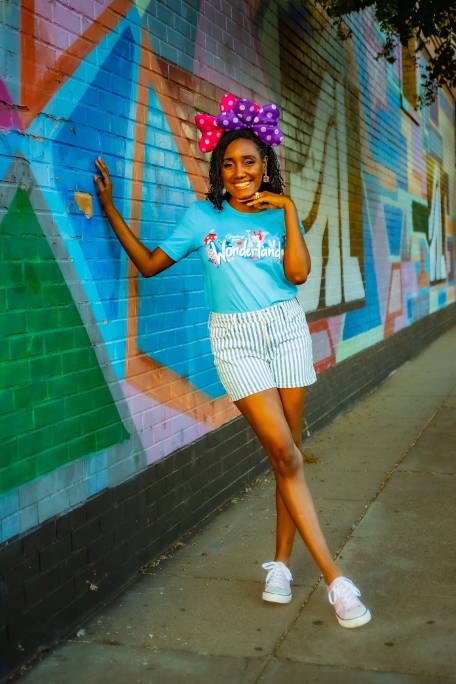 You can check out the complete Greetings From Collection by the Lost Bros here!