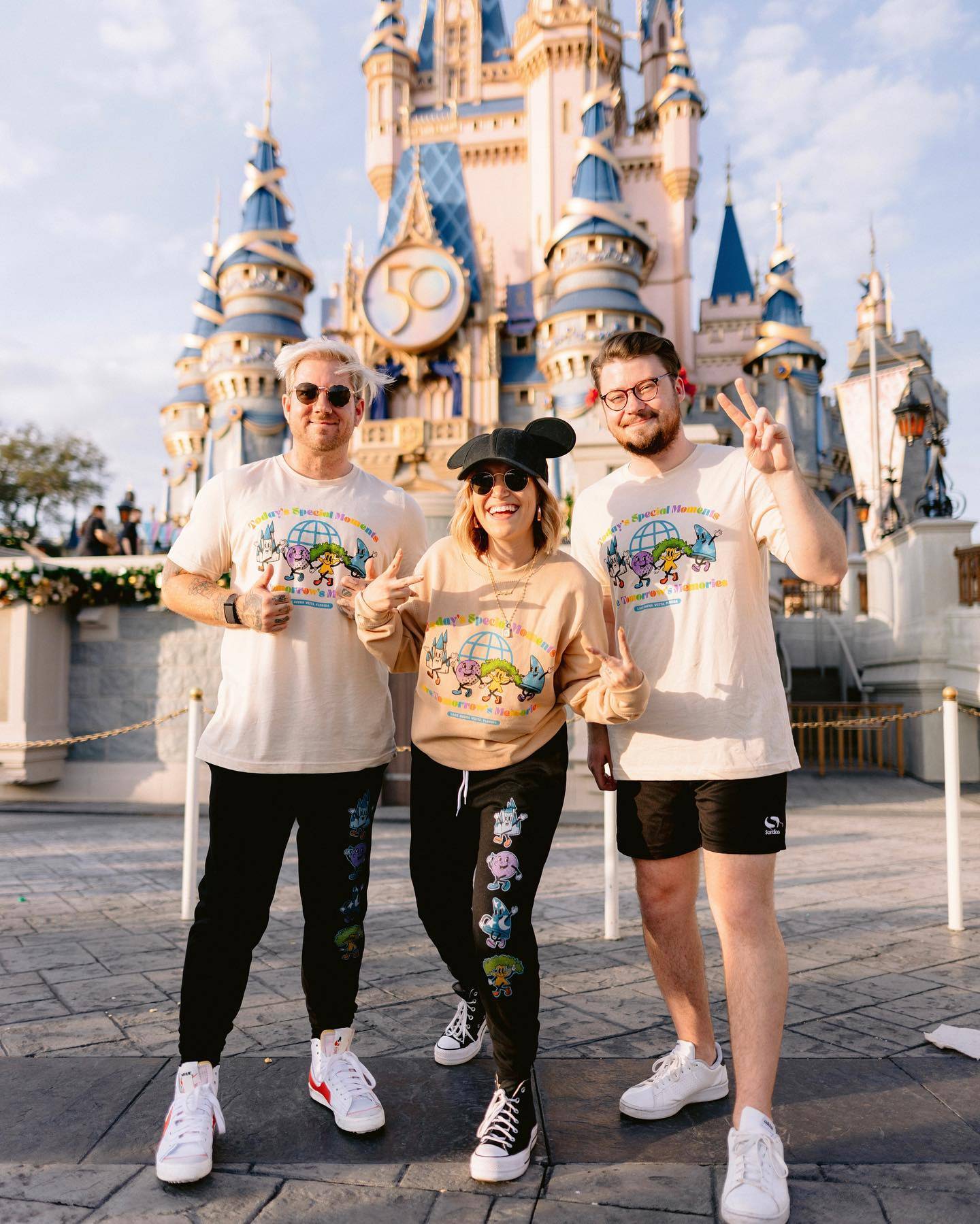 In case you missed the uh- biggest Disney News of 2023 so far... HAPPILY EVER AFTER IS BACK ON APRIL 3RD, BABY.
To commemorate this tremendous occasion I'm doing one of my favorite things... Showing you my favorite picks from our shop so you know what to wear for the Nighttime Spectacular Return of The Century - a phrase coined by me rn.
---
These Best Selling faves pair well with ~literally~ everything in your closet... jeans, sweats, biker shorts, leggings.... do I need to go on?! Plus, you can crop em Cody T style, cut the sleeves off, or even do a cute little tuck. So easy.
---
In Case It's Cold In April

---
Let's be honest- Florida knows no loyalty to seasons- It could quite literally be 98 degrees or 43 degrees the day of the HEA return... This state knows no boundaries! And April is a month when us locals do have to prepare with rain boots, sneakers, shorts, jeans, sweatshirts, and tank tops all in the same week ( pls say a prayer for us 😫)
---
Because You Need Head to Toe Drip
---
This might be nerdy- IDK- but honestly getting dressed for park days is one of my favorite things ever!! Showing off my style mixed with characters and content I love + getting to see everyone else around me show off their fits too!! It's literally the reason The Lost Bros is what it is today!!
If you loved this little insight into what we might be wearing for Happily Ever Afters return ( + every other day at MK) be sure to use code LOSTBROSBLOG for 10% off your next order on our site and get yourself a sweet little discount.
And we better be tagged in every. single. fit. check. pic. you. post.