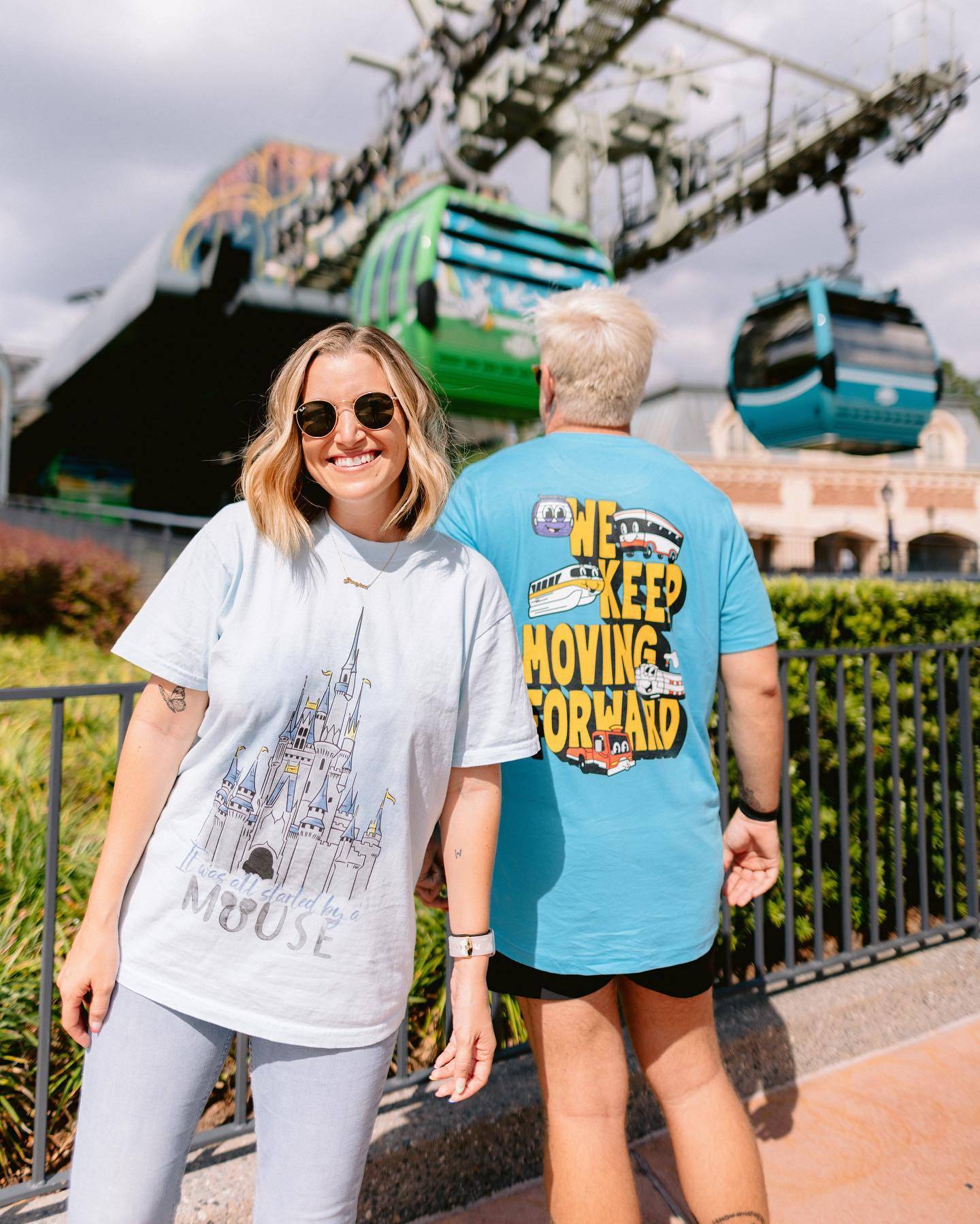 Monorail Crawls are so 2019. So I'm here to give you the ultimate unabridged Skyliner Crawl lowdown so you and all of your WDW vacation pals can usher in the era of the Skyliner Crawl.
The monorail resorts are amazing in every single way, but they are also some of the busiest and most popular places to be on property, so when you're on vacation and looking for a tour of some of the sights that don't always include a park ticket, look no further than the (Life is a) Highway in the Sky, the Disney Skyliner! (Lol) As a local, it's not often I really get to try too many things for the very first time, but on my very first skyliner tour I was not disappointed. For this rundown, I'm telling you everything you can do on your Skyliner Crawl (Lots of Food and Drink- but also sights, games, and entertainment). Let your conscience (me) be your guide (I'm so sorry) as we embark on our day on the skyliner. 🤗
For those Chilly Skyliner Rides :-)
The Disney Skyliner is like an enclosed gondola ride that takes from resort to resort or park to park. TBH this thing scared me for a while, but after getting up the courage to try it again, I have to say... she's grown on me.
The Skyliner has hubs at 4 Disney Resorts: Value resorts Art of Animation and Pop Century, Moderate resort Caribbean Beach, and Deluxe DVC resort the Riviera. It also has hubs at 2 Disney Parks, EPCOT at the World Showcase entrance and Hollywood Studios, with the EPCOT Hub also being a 5 minute walk to 3 other Disney Resorts.
Everything at the Resorts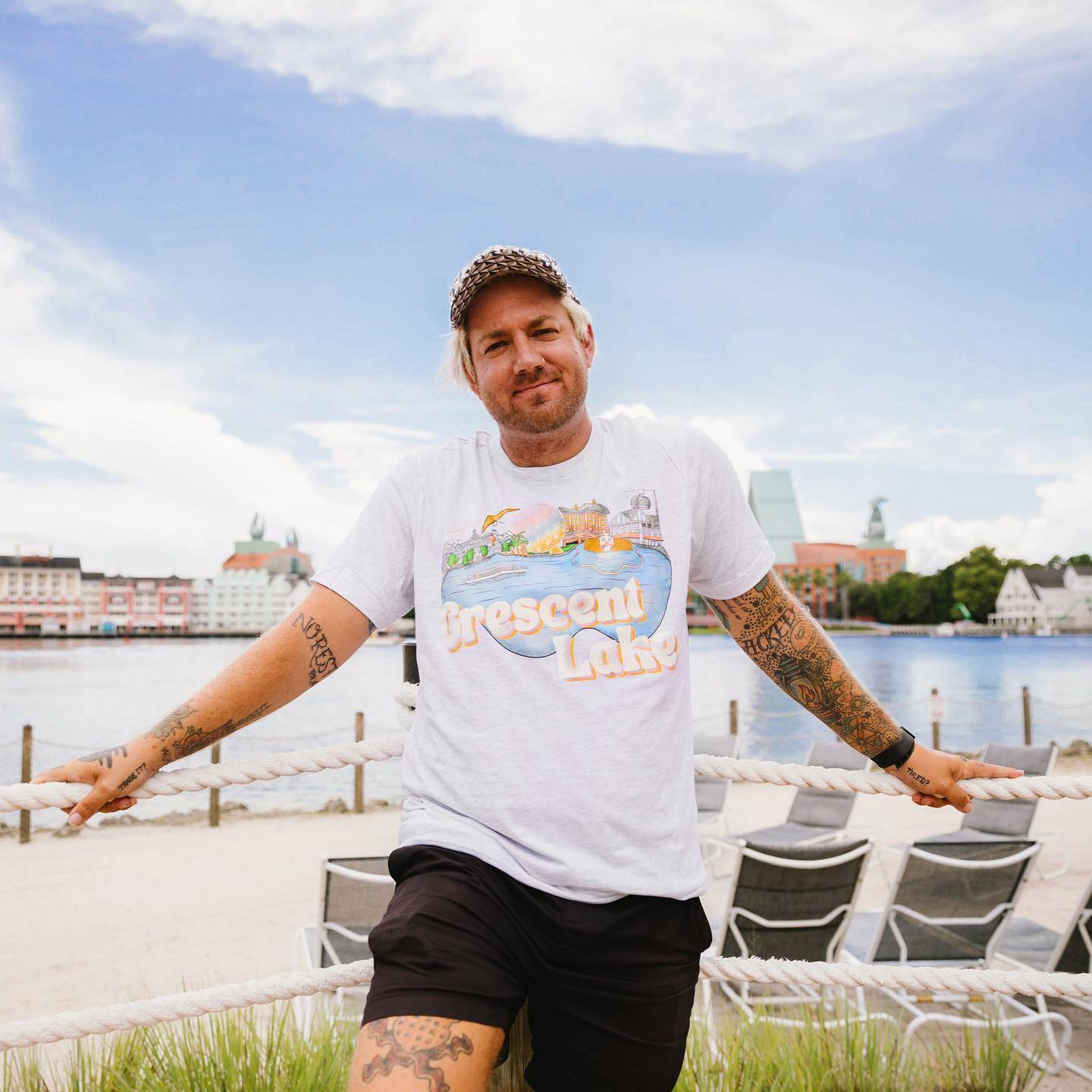 Caribbean Beach Resort has the largest Skyliner Hub where everything converges. Carribean Beach is right next to Riviera so the quick walks never stop! Art of Animation and Pop Century share a Skyliner station at their center by their shared lake, so staying here and taking the Skyliner or hopping to one resort or the other is another 5 minutes of walking max.
Art of Animation has the Drop-Off Pool Bar for drinks and snacks from 11am to 11:30pm. This is themed to the resorts Finding Nemo Area. AoA has my whole heart because I have so much fun walking around the grounds. The Little Mermaid, The Lion King, and Cars also make appearances in fun murals, themed walking trails, and sculptures that bring these classics to life. Definitely take time to walk around and see all of the detail put into this resort, from the foliage to the massive sketches all over the buildings.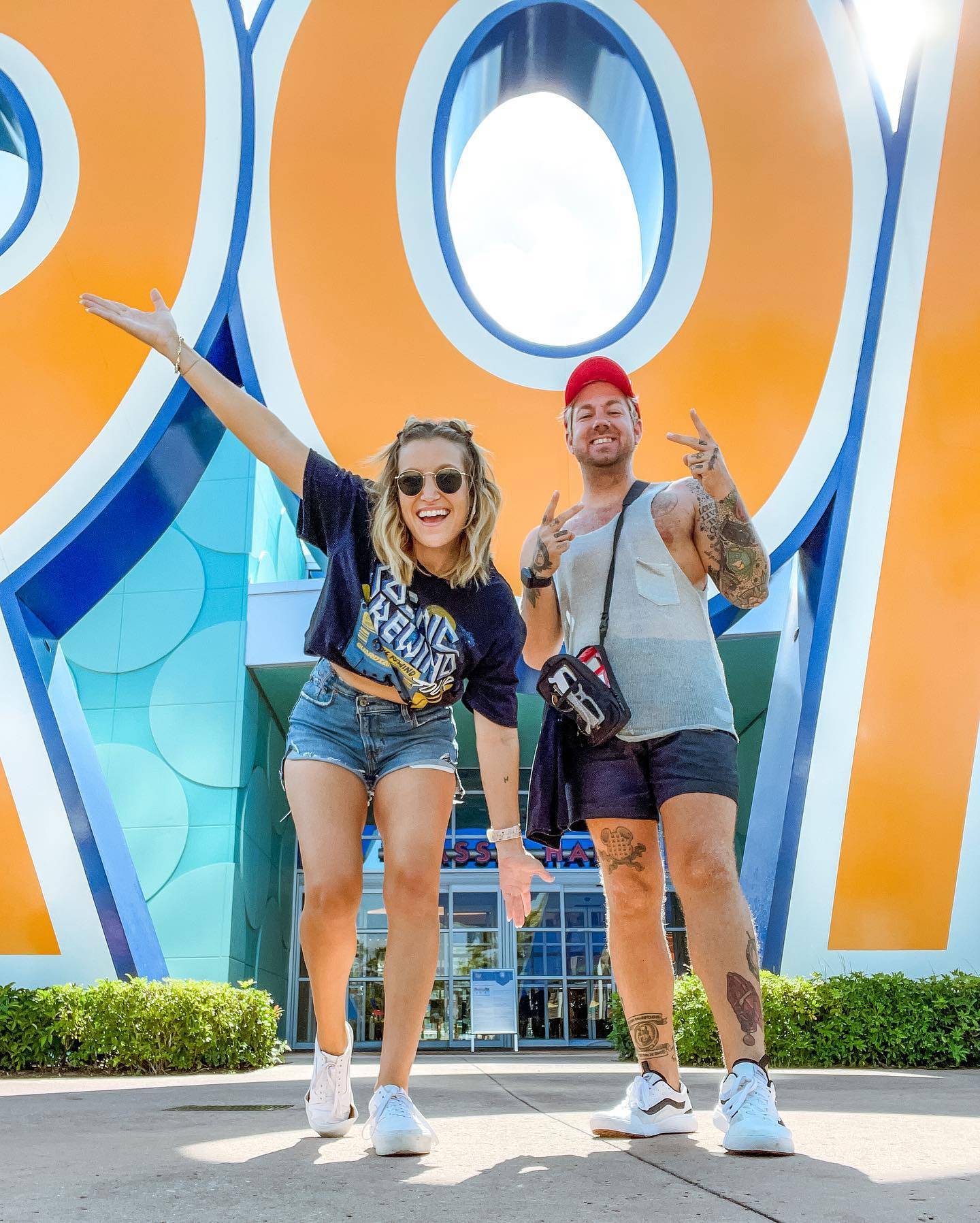 Pop Century on the other side of the lake has the Petals Pool Bar open also from 11am-11:30pm. Pop's theming is meh to me, but they do have their famous tie-dye cheesecake and other delicious snackies for your crew. Plus everyone loves a comically large Mickey Mouse Telephone photo-op!
Caribbean Beach not only has the hub of the Skyliner but it also has a fun little family style restaurant called Sebastian's Bistro! This place is only open for dinner from 4:30-9:30.
We also love the pool bar Banana Cabana that's open allll day from 11am-10 pm. They have fun drinks and poolside food like burgers and more Caribbean dishes like jerk chicken and coconut bread pudding!
Riviera resort is one of the newest resorts on property and it's absolutely stunning- like I mean gorgeous. It's directly across from Caribbean Beach so you get a really unique view when you visit. They have quick service food location Primo Piatto, a coffee shop we LOVE called Le Petit Cafe (check out our review of this place here) as well as Bar Riva, their outside bar open from 11am-11pm. They also have a signature restaurant called Topolino's Terrace and it has an adorable (and effing delicious) Character Breakfast in the morning, and a beautiful dinner experience in the evening. Super hard to get reservations, but this place is top tier magical. Our Review is here- it's old but it still holds up!
Riviera has lawn games galore and the most beautiful mosiac murals, fountains, and photo ops. (hint hint take your grad and engagement pics at this place)
Boardwalk along Cresent Lake is a resident fave of ours. You could spend the entire day just at this area. They have Abracadabar, a magic themed lounge open from 4pm-12am. The Boardwalk Deli, Ice Cream Shop, and Joe's Marvelous Margarita's. They also have a Pizza window for to-go pizza!! And of course they have sit down restaurants all along the walkway as well. Boardwalk has entertainment and lots of fun offerings to keep the entire family entertained.
Yacht and Beach Club- another favorite- has Beaches and Cream to-go, the magical ice cream window. There's also Hurricane Hanna's- another pool bar we love- and fun fact, the only quick service place at Y&B where you can get french fries. Yes, I'm salty about it. (pun intended) Not to mention the views of the lighthouse, the lake, and Epcot are exquisite any time of day or night.
Shop Our Favorite WDW Gear!
The World Showcase Entrance of EPCOT
We love that this feature is at the back of Epcot, but for non-park hoppers and people who mistakenly parked at Epcot, this is kind of a tricky one! If you start your day at EPCOT and take the Skyliner anywhere, you definitely want to keep in mind that you need to get back to Epcot before park close to tap in and walk allllll the way back through the massive park and exit out the front to find your car. Solution? Park at Studios or a resort.
We ❤️ the closeness to the World showcase for a quick in-and-out for dinner or drinks without walking through Future World (okay okay World Celebration now, but I still wanna call it Future World). Not to mention it's a great spot to catch the nighttime spectaular on World Showcase Lagoon!
Hollywood Studios
If you ever wanted to feel the most old Hollywood, look no further than the Skyliner hub at HS. This place is SO. PRETTY. In general, the Sunset theming at HS is among my favorite in the world (i'm really nostalgic okay), but this hub is fun to watch. The palm trees, the teal station, the glow of Tower of Terror and the Chinese Theater when you're riding it at night. It's truly dreamy.
For The Best Of Park Days :-)
Some Pro Tips and Reminders
Park at a resort if you can. We know resort parking is reserved for guests staying at said resort and dining reservation groups- but if you fit into either of those categories (or you're really sweet to security and you tell them you're looking to walk around the boardwalk 😉) you can always park at resorts and avoid dealing with paying for parks parking! Another option is taking a bus to Hollywood Studios and getting on the Skyliner from there!
Ask for your own Gondola :) It is not annoying to ask for your small party to be alone! Take the pics and enjoy the view. Cast members will say yes if t's not crazy busy!
Get on just before EPCOT does it's nighttime spectacular for a really unique view! OR Even just anytime at night when Spaceship Earth turns into a beacon of magic and lights up the night sky. She really is the prettiest girl in school.
The Skyliner DOES go through a yearly refurb (usually in January) So double-check your vacation dates with that refurbishment schedule. They post it early so you have time to plan ahead! And resorts that don't usually offer Bus services to Skyliner stop spots will start offering busses because of the refurb!
---
OMG- well I know that was a lot of information, but I hope you have enjoyed getting to know everything about the gem that is the Disney Skyliner. This is a super unique perk and we love taking it all around property and finding fun photo spots.
If you liked this blog be sure to check out our shop and use code LOSTBROSBLOG for 10% off your next purchase!
ttfn :-) ta ta for now.